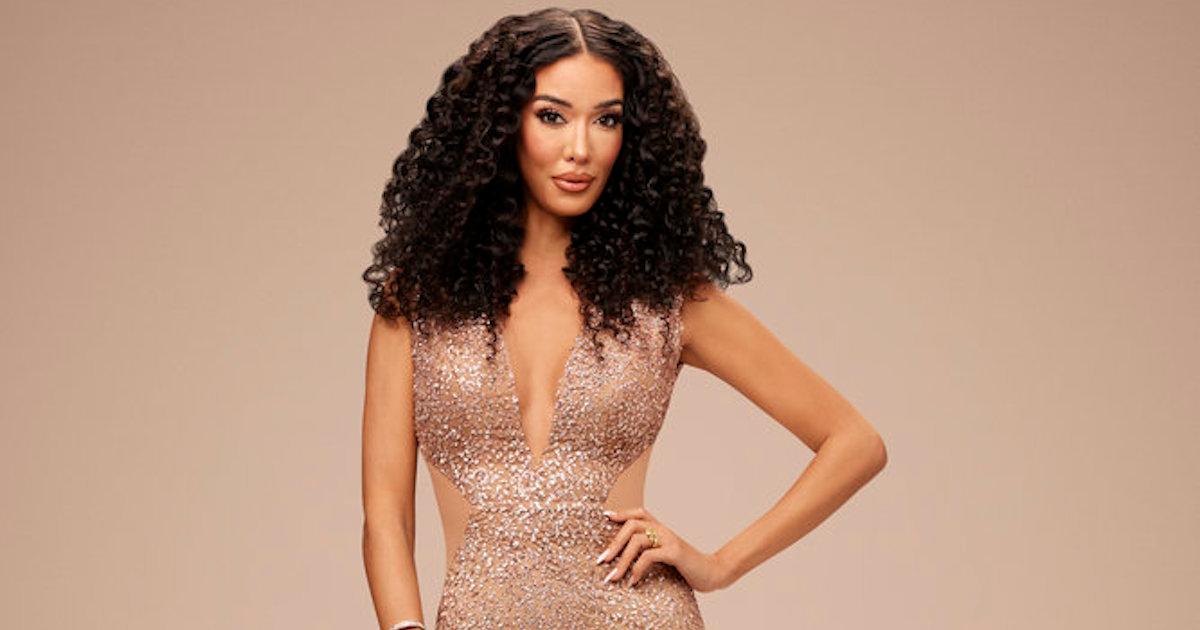 Noella Bergener Reveals She Has a Boyfriend Amid Her Divorce Battle with Ex "Sweet" James Bergener
During Noella Bergener's debut as a full-time housewife on the Season 16 premiere of The Real Housewives of Orange County, the mom of two sang the praises of her husband, "Sweet" James Bergener.
"He's the sweetest, most authentic man. It's not a brand, it's actually him," Noella said about the personal injury attorney's famous nickname during a lunch out at Nobu with co-star Heather Dubrow and "friend" Nicole James.
Article continues below advertisement
Because Noella shared such positive words about her husband, viewers were shocked when she revealed that he had filed for a divorce just a few episodes later.
Since then, Noella's divorce has become a major storyline on the Bravo series. Though the reality star was in the throes of her separation during filming, she's since revealed that she has a new boyfriend.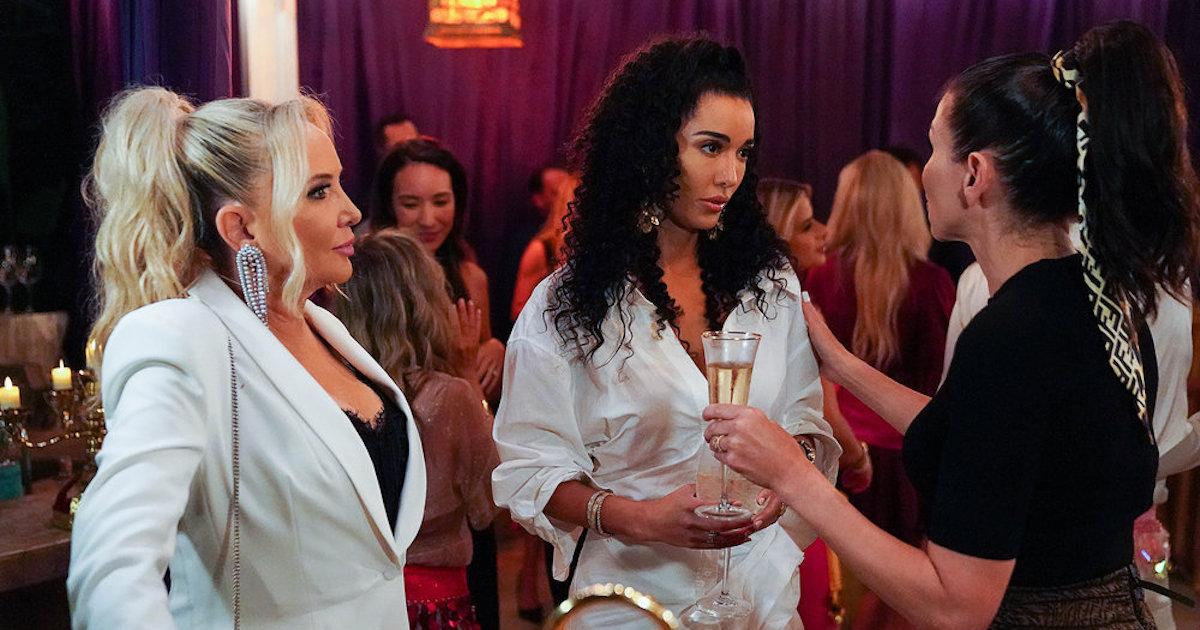 Article continues below advertisement
'RHOC' Season 16 star Noella Bergener confirmed she has a boyfriend in February of 2022.
While Noella is dealing with the immediate fallout from her contentious divorce on Season 16 of the original Real Housewives franchise, the mom of two has since moved on with someone else.
"I'm in a relationship!" Noella shared with E! News in February of 2022, before adding that she was going to keep her new beau's name private for the time being. "We are not announcing just yet... I can't wait to share more."
During a discussion with The Daily Mail, Noella revealed that she met her current boyfriend about three years earlier, while she was still in a relationship with James. She first laid eyes on her new man when he was out to dinner with a group of friends (which included retired NBA star Dennis Rodman).
Article continues below advertisement
"I saw him, he had a very interesting table, I was at a very interesting table, our friends who knew each other kind of interconnected, and afterwards the invite came out during COVID. There was nothing going on in Orange County, everything was shut down, so we like we heat the pool, heat up the barbeque, invite cool interesting people over, and he came over with friends," Noella shared with the outlet about their first encounter.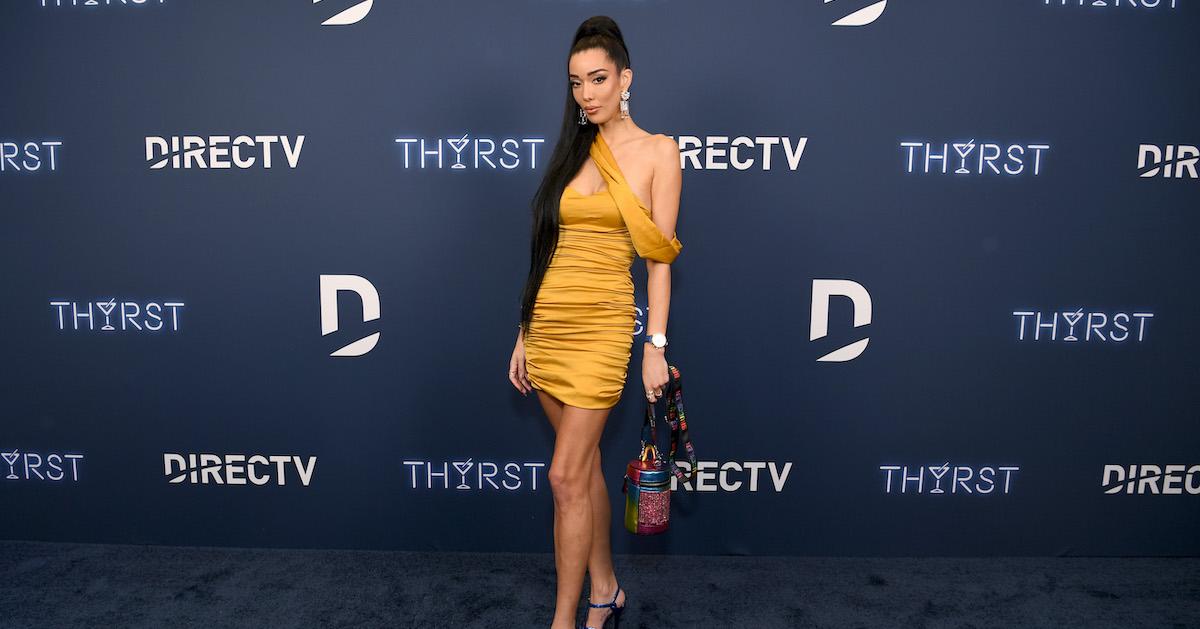 Article continues below advertisement
The reality star thought her future boyfriend was fascinating from the start.
"I even tell him, 'You're so cool, you're one of the most amazing people I've ever met, by far in Orange County, what are you doing here? Like why are you here, you're too cool to be here,'" she added. "COVID after parties definitely were very useful."
Though Noella immediately thought that her mystery man was "cool," she said that nothing happened between them until after she split from James.
"Again, I was married then. It was only when the husband left," she added.
Article continues below advertisement
While Noella did stay tight-lipped about her new beau's name at the time, there is speculation circulating online that she is dating Bobby Schubenski. Eagle-eyed RHOC fans noticed that a tattooed hand featured on Noella's Instagram story seemed to match Bobby's own ink.
Article continues below advertisement
Bobby is a clothing designer who was previously engaged to WWE wrestler Rosa Mendes. The two share a daughter together named Jordan, who was born in 2016.
It is important to note that Noella has yet to share her beau's name, and that Bobby also has not indicated that he is in a relationship with the reality star on his own public Instagram feed. However, the two do follow one another on the app.
Article continues below advertisement
Noella's ex-husband, "Sweet" James Bergener, filed for divorce in 2021.
One of the major points of contention on Season 16 of RHOC is Noella's separation from her lawyer husband, James Bergener. The couple dated for about five years, and they welcomed a son together, before they officially tied the knot in 2020. The pair relocated to Puerto Rico in late 2020, according to Us Weekly and they were granted permanent residence there in January of 2021.
Noella returned to Orange County in May of 2021 to begin filming the show, and James reportedly stayed behind in Puerto Rico.
Article continues below advertisement
About a year after their legal union, and after filming commenced on the show, James filed for divorce in Puerto Rico in July of 2021. Noella filed for a legal separation from James in Orange County in August of that year.
During an appearance on Watch What Happens Live in January of 2022, Noella told host Andy Cohen that she was not yet officially divorced.
"He still has not finalized our agreement," she shared, though James' attorney has said that their divorce has been finalized in Puerto Rico since December of 2021.
The Real Housewives of Orange County airs on Wednesdays at 9 p.m. ET on Bravo. You can also catch up on the series on Peacock.