Garcelle Beauvais' Child Has Been Roped Into Her Feud With Diana Jenkins
What do we know about Garcelle Beauvais and Diana Jenkins' feud? Unpacking the issues between the two reality stars.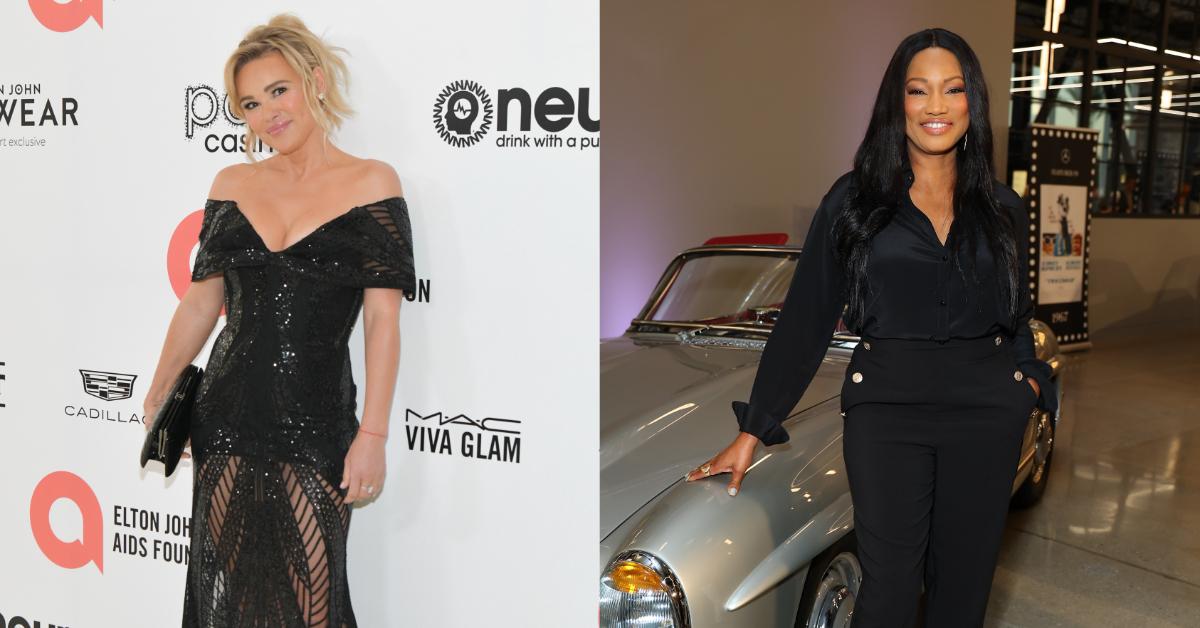 In the world of The Real Housewives of Beverly Hills, drama inevitably lurks around every corner. Whether it be over relationships, personal feuds, business endeavors, or any of the other laundry list of fuels that fire Real Housewives beef, the show succeeds at constantly delivering its viewers with Grade-A reality show messiness.
Article continues below advertisement
The latest feud to captivate viewers of The Real Housewives of Beverly Hills is undoubtedly that between Garcelle Beauvais and Diana Jenkins, who have been trading verbal shots at one another as of late, and things have been getting pretty serious. With that being said, what caused Garcelle and Diana's feud? Let's unpack all of the known details.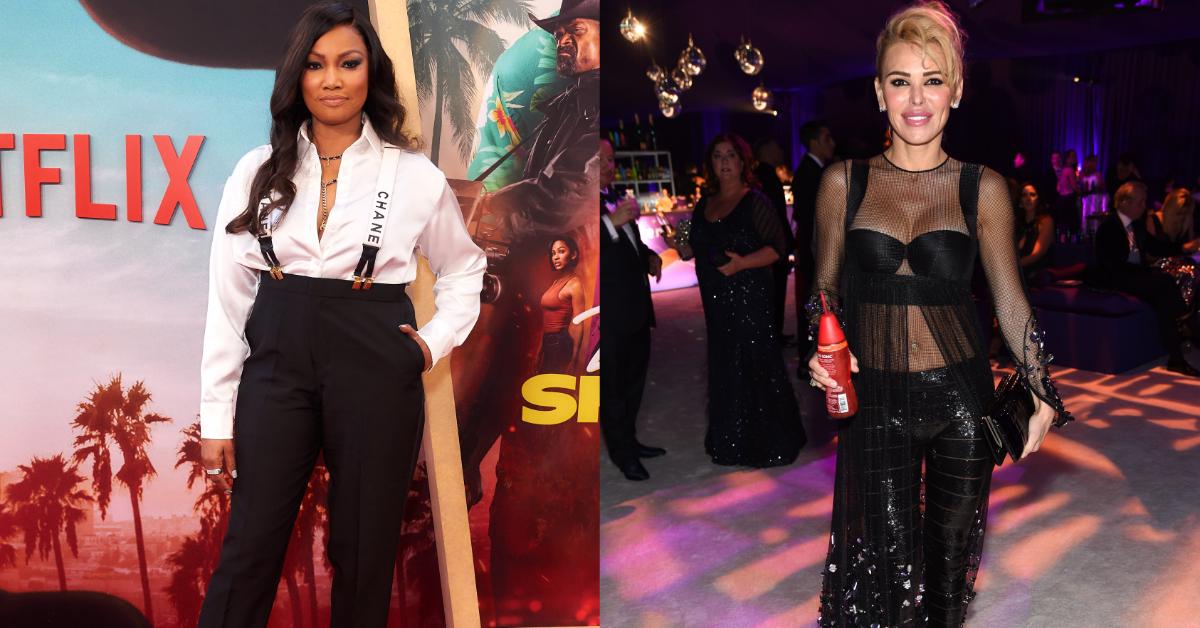 Article continues below advertisement
What's up with Garcelle Beauvais and Diana Jenkins' feud?
Fans of The Real Housewives of Beverly Hills likely noticed that there was a significant dynamic shift between Diana and Garcelle during a recent episode. While attending Dorit Kemsley's Homeless Not Toothless charity event, Erika Jayne and Sutton Stracke discussed Erika's legal issues. Out of seemingly nowhere, Diana decided to come at Garcelle and state that she seems to be the most guarded person on the show.
Garcelle was understandably confused and tried to tell Diana that she had tried to get to know her, but the situation only dissolved further from there.
Later during a confessional, Garcelle said, "She [Diana] trashes me in a group text, she comes to my birthday party. And she's a total b---h. Google me if you want to get to know me. Google me."
Article continues below advertisement
As a retaliatory measure, Diana then googled Garcelle and showed her that she is not as widely searched on the platform as the entrepreneur/philanthropist is. However, that moment gave Garcelle even more to work with, as Diana's screenshot of the Google results showed that she misspelled her costar's name.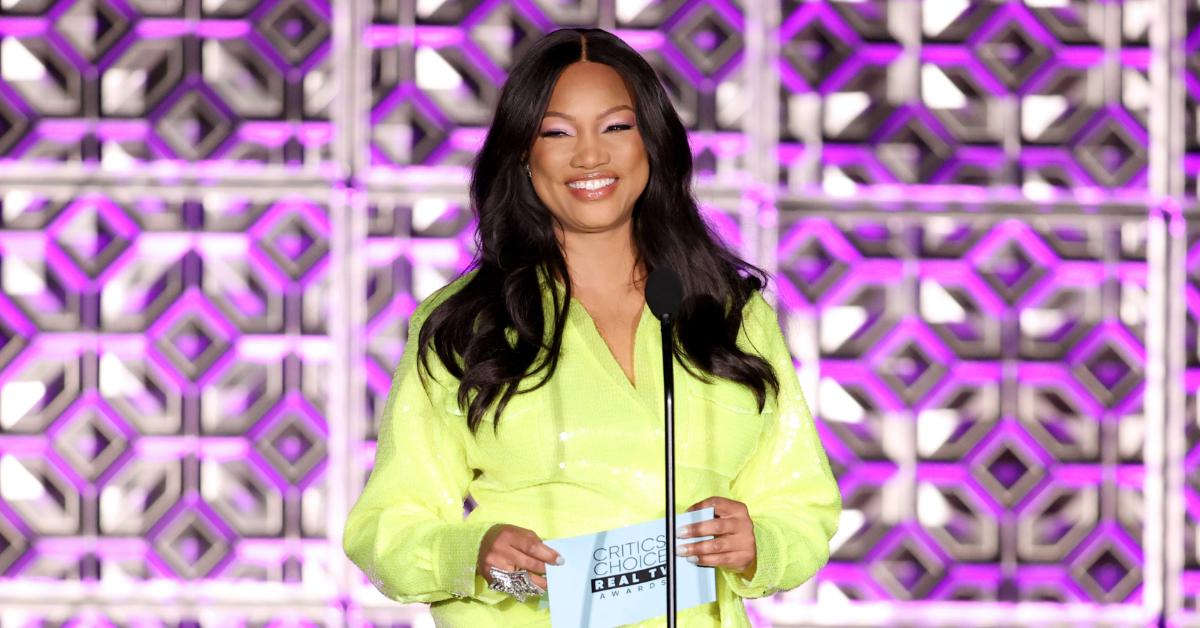 Article continues below advertisement
After Garcelle cracked a joke about Diana spelling her name wrong, the reality star hit back on Instagram: "My grammar and spelling might be off for sure." "But bottom line is, I lost my baby at 18 weeks pregnancy in [the] most violent way and nearly died in the process, and I am ridiculed for spelling someone's name," she continued.
That statement spurred Garcelle to clarify on Twitter, "I would never ridicule another woman over a miscarriage I have had three miscarriages I don't wish that on anyone EVER !!!! Everyone needs to calm down." Yikes.
Article continues below advertisement
Now Garcelle's 14-year-old son has been dragged into the drama.
The issues between Garcelle and Diana have seemingly reached the former's young son. A Bravo fan account called The Bravo Chicks shared since-deleted screenshots of the reality star's 14-year-old son's Instagram page, which was filled with angry posts from users about his mother.
Article continues below advertisement
Naturally, Garcelle was beyond angered by the way users online were coming at her teenager over her beef with Diana. So, she decided to share her own message. "I'm usually a very strong woman I've been raised to be strong my life has taught me to be strong but when it comes to my kids!" the reality star tweeted. "It hurts it's not OK I've been in tears all night it's just a TV show people scream at your TV throw something at your TV but leave our kids alone."
Clearly, the situation between Garcelle and Diana has hit a level that nobody could have seen coming, and with children getting involved, all anyone can hope at this point is that cooler heads prevail for the sake of the youngster.
Be sure to check out The Real Housewives of Beverly Hills, airing Wednesdays at 7 p.m. EST on Bravo.