Garcelle Beauvais' Son Felt "Violated" by Erika Jayne — What Did She Say?
Erika Jayne and Garcelle Beauvais exchanged words after Erika made several comments about Garcelle's sons. Here's what the singer said.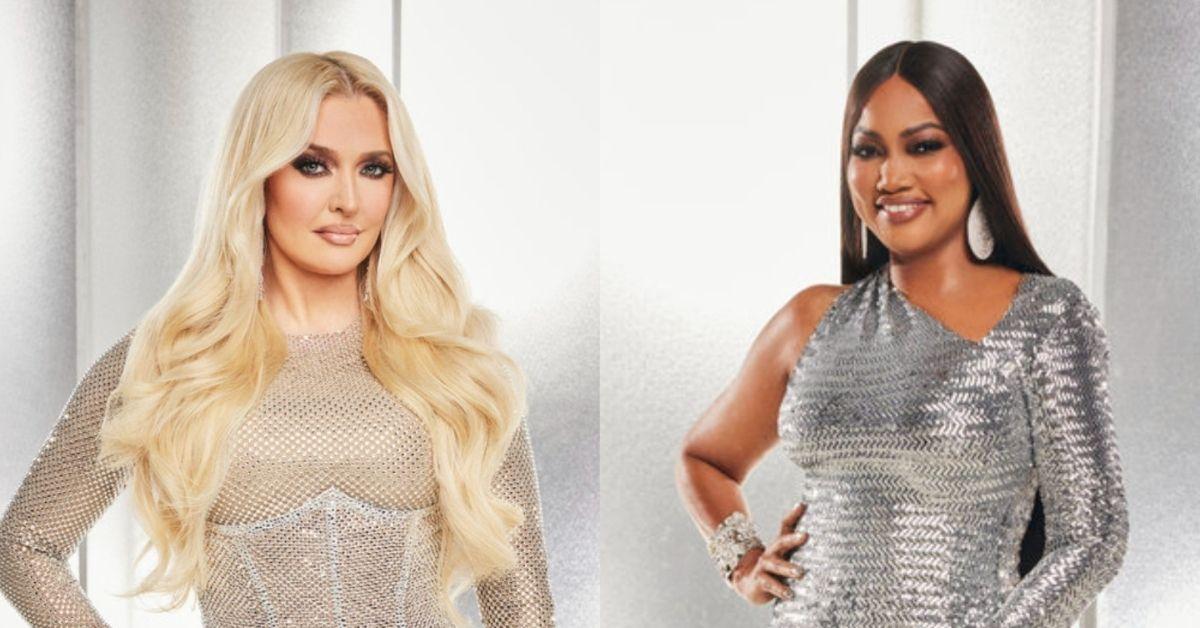 Season 12 of The Real Housewives of Beverly Hills has had a significant amount of both on- and off-air drama. Recently, Garcelle Beauvais and the show's newest castmate, Diana Jenkins, have been at odds since Diana's Twitter feud with an influencer named Kristin "Philly Diva" Dionne. After seeing Diana's now-deleted comment about Philly Diva being a "Black content creator," Garcelle called her "uneducated" during an episode of Watch What Happens Live With Andy Cohen.
Article continues below advertisement
Garcelle's ongoing beef with Diana came after she filmed her birthday party for RHOBH. However, a resurfaced clip from the event has reignited her feud with Erika Jayne. The "Pretty Mess" singer got involved in an altercation with one of the actress's children, and chaos ensued. So, what did Erika say to Garcelle's son? We've got the answers!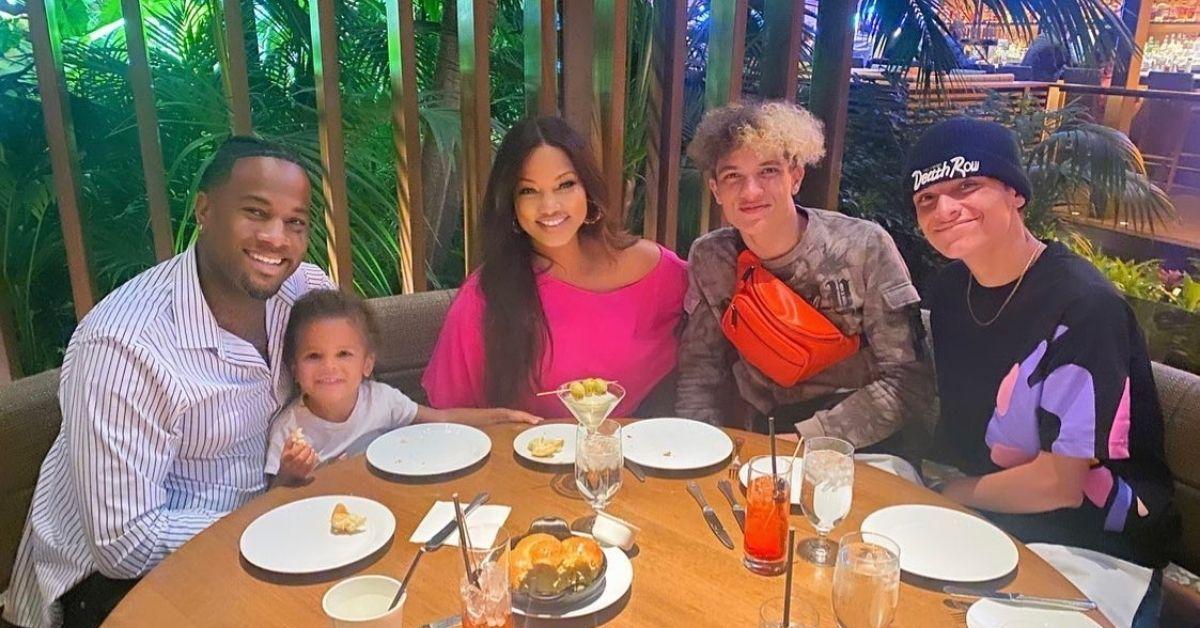 Article continues below advertisement
What did Erika say to Garcelle's son?
In Episode 9 of RHOBH Season 12, Garcelle invited her castmates to her house for her 55th birthday party. The Real host's sons — Oliver, Jax, and Jaid were also in attendance for their mom's big bash. Throughout the clip, Erika decides to strike up a conversation with 30-year-old Oliver after having several drinks. While speaking to Garcelle's oldest child, she informs him that he's "hot" and that she wouldn't mind engaging in a "three-way" with him and his "baby mama," who he married in May 2020.
Following her remarks, Erika lifts one of her legs in Oliver's direction, though he tries to ignore her. Eventually, she moves on to Garcelle's 14-year-old son, Jax, who enters the room to pick up a bouquet off of his mom's table. Erika seemingly takes offense to Jax's presence and yells at him in front of the cameras and Garcelle's other co-stars.
Article continues below advertisement
"Wait, what are you doing here?" Erika asks Jax before telling him, "Get the f--k out of here. Get the f--k out of here. Get the f--k out of here before you get in trouble."
When Jax does "get the f--k out" of there, he alerts Garcelle of this exchange. He tell his mom he felt "violated" by Erika, which reasonably upsets Garcelle. Garcelle informs Erika that her behavior was "not okay" and later says she's fed up with Erika's antics.
"How many other of my family members is she going to go after tonight?" Garcelle asks in her confessional. "First Oliver, now Jax? She's done."
Article continues below advertisement
Kyle Richards and Dorit Kemsley gave their reactions to Erika's behavior on 'RHOBH.'
Before Garcelle's confrontation with Erika, Dorit Kemsley shared her thoughts on Erika's comments and tipsy behavior. In one scene, Dorit is the first to tell Garcelle that Erika was "hitting on" Oliver. The Beverly Beach CEO also seemed offended by what the "XXPensive" artist said to Jax and expressed as much in her confessional.
"Oh my God, I know Erika is drunk, and she is joking around, but that is Garcelle's son, and he is 14 years old," Dorit says. "I feel sick to my stomach."
Article continues below advertisement
Although Dorit wasn't happy with what Erika said, she says she can sympathize with her co-star amid her recent controversy. In November 2020, Erika and her estranged husband, Tom Girardi, received multiple fraud lawsuits for allegedly using his clients' settlement money to fund her career. Given the cases, Dorit says Erika is allowed to let loose and get a "pass" for her behavior, which her husband, PK, supported.
Kyle Richards and her husband, Mauricio, also took the comments lightly, and Mauricio even called Erika "funny." Following the clips, several RHOBH fans dragged Kyle online, and she responded to the backlash.
Article continues below advertisement
"I didn't even see Erika say that; I was told the next day," Kyle explained to Metro UK in July 2022. "I was laughing at a friend's drunken behavior as one does sometimes — nothing to do with disrespecting anyone's child especially. I'm a mom of four daughters. I think if I had obviously seen it — because I only saw it actually last night on Instagram, that clip — I would have a different reaction."
Catch new episodes of The Real Housewives of Beverly Hills, airing on Wednesday at 8 p.m. ET on Bravo.