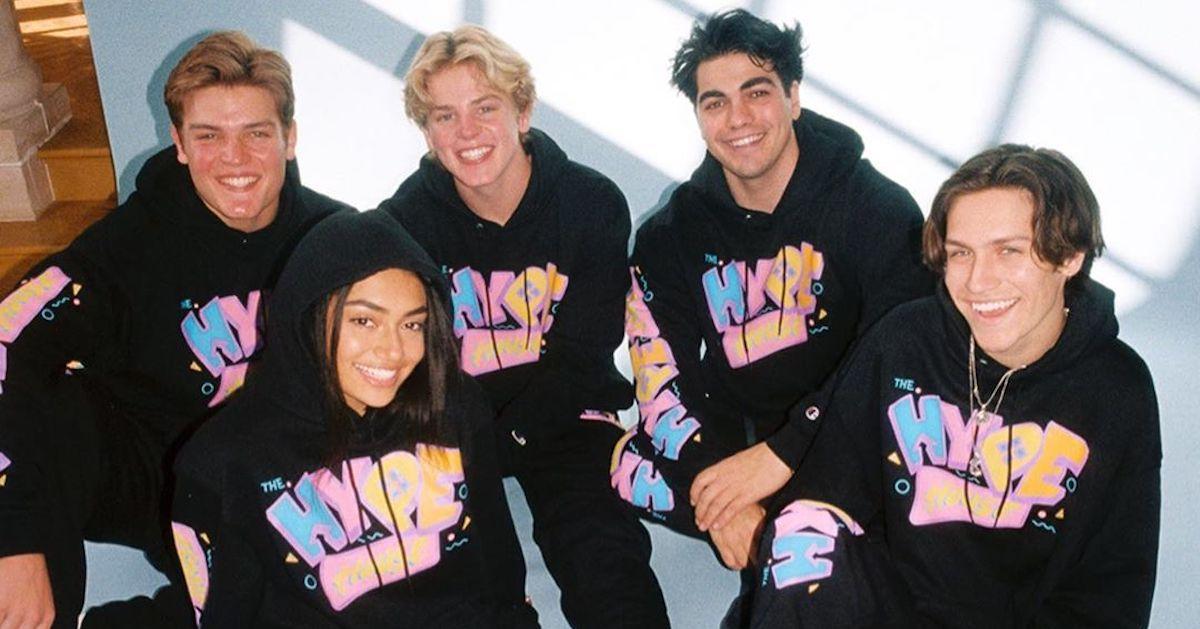 Several People Broke Into the Old Hype House and Posted About It on TikTok
Whether you religiously scroll through the "For You Page" on TikTok on a daily basis or you don't even have the app downloaded on your phone, there's a good chance that you've heard of the Hype House and its members (and their drama).
The Hype House is a collective of top TikTok stars including, notably, Chase Hudson (lilhuddy), Thomas Petrou, Addison Rae, Avani Gregg, and Kouvr Annon. Some of the members are actually roommates in an L.A. mansion, which serves as a site for many viral videos.
Article continues below advertisement
Though the concept of a home filled with TikTok stars was unfathomable just a few years ago, before the app took off in popularity, the Hype House is expanding into a new residence. The members are moving to the former Clout House in the Hollywood Hills, but they still are paying rent for their original home.
The original Hype House may not currently have tenants, but several outsiders still decided to pay a visit there and take a look inside — without permission from the members.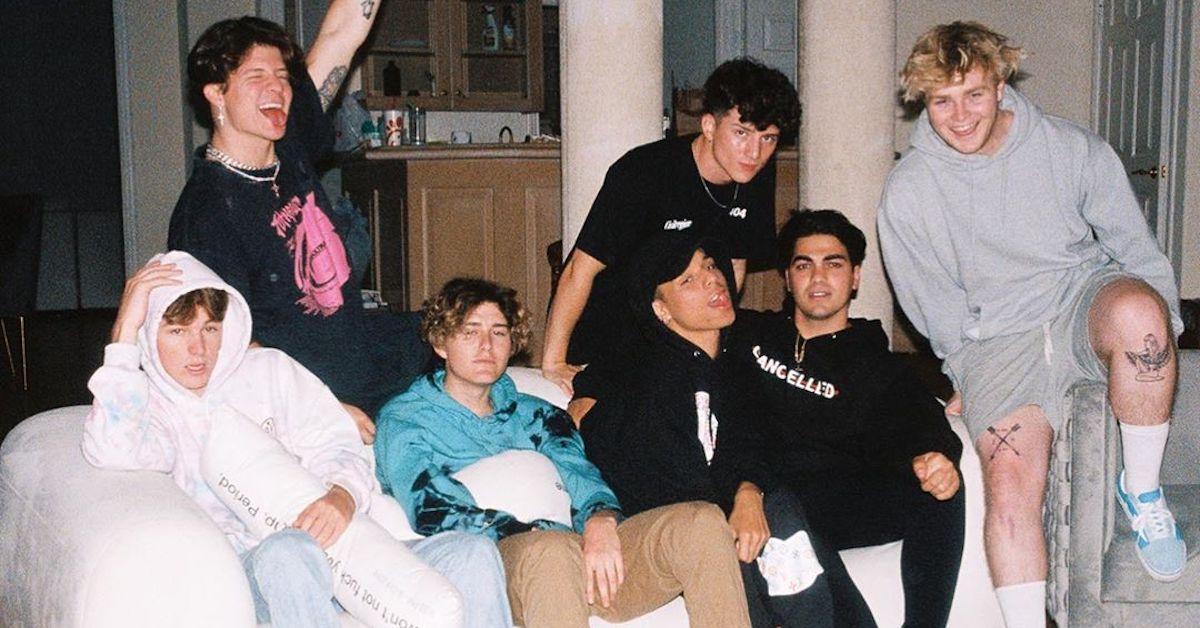 Article continues below advertisement
Who broke into Hype House? Several teenagers and a mother entered the home without allegedly alerting anyone in the Hype House, and they were accused of trying on Chase Hudson's clothes. Plus, they left along video evidence of their intrusion.
Who broke into Hype House?
Since the members moved out in early June of 2020, the original Hype House residence has been empty. On June 12, several teen TikTok users began posting videos on their pages (which have since been deleted) that included footage from the empty home. Screen recordings of the videos in question were posted to the Instagram account @TikTokRoom.
Article continues below advertisement
The group took videos on the home's infamous stairs, in the bedrooms, and in the living room. While the identities of many of the intruders have remained private, Jenny Popach (real name Roselie Arritola) has identified herself as one of them. Her mom, Maria Ulacia, went with the teenagers, and she claimed that the girls were going to move in and that they would become the Junior Hype House.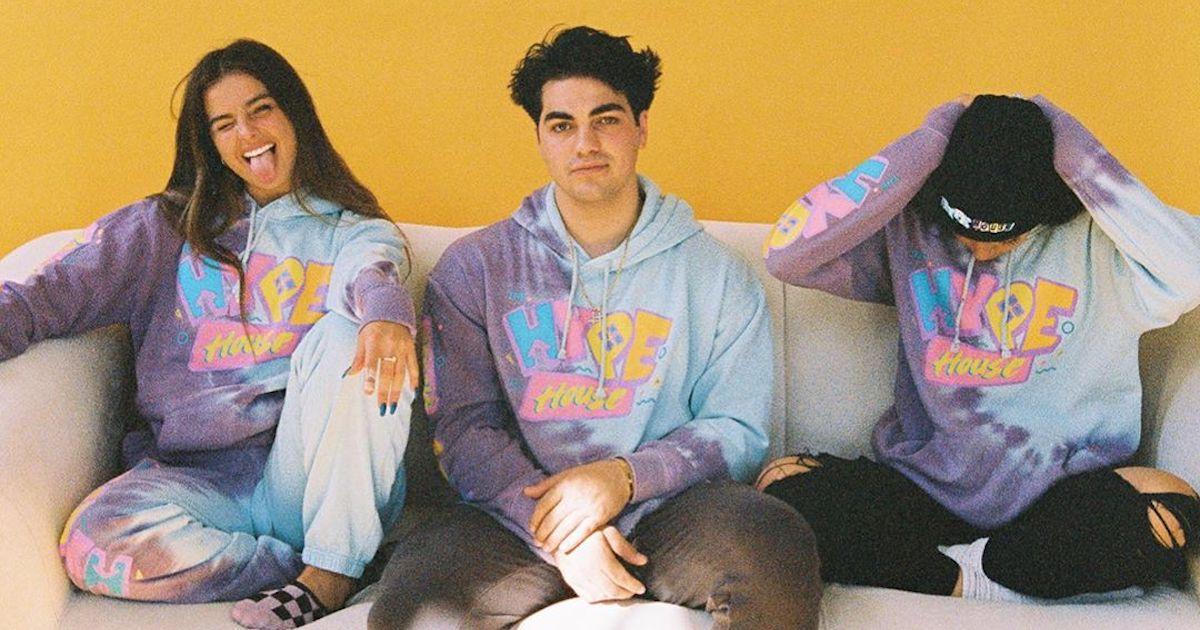 Article continues below advertisement
Maria was seen wearing a skeleton sweatshirt that belongs to Chase Hudson in one of the now-deleted videos. In another, one of the alleged intruders appeared to be wearing a hat that belonged to Avani Gregg.
Maria also posted a video that detailed what had been left behind in the home, including various clothing items, a notepad with various plans and numbers in it, and a whiteboard with some of the members' names.
Many Hype House members commented on the break-in.
While the girls later claimed that they were let into the home by its caregiver, several Hype House members later confirmed that they entered without permission.
The Hype House issued an official statement to Insider about the robbery.
Article continues below advertisement
"Considering the fact that there simply is no 'caretaker' for the house, or anyone beyond the current Hype House residents (who weren't home at the time), that has the authority to breach security, open the security gate, and 'invite' strangers into our home, we have turned the full investigation over to law enforcement and will follow their lead regarding next steps and holding the appropriate individuals accountable for their actions," the statement began.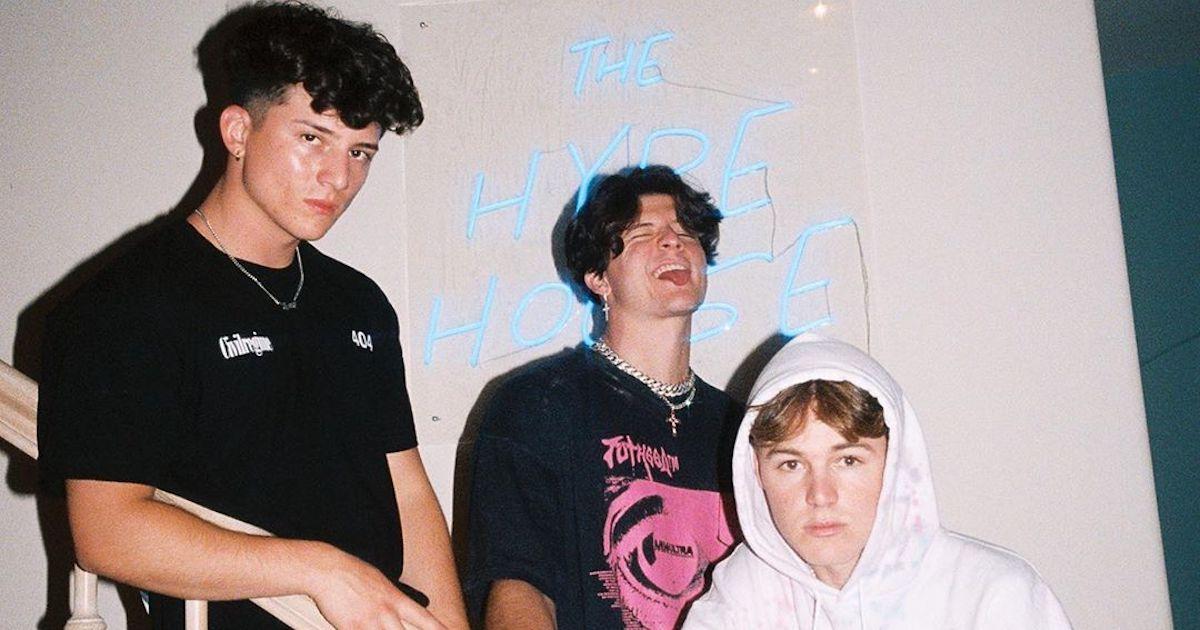 Article continues below advertisement
"Regarding accountability, regardless of intent or lapses in judgement, breaking an entering, trespassing, and property theft are criminal offenses that will not be tolerated by the members of Hype House or law enforcement. From here, we'll defer to law enforcements and the legal system to determine the appropriate outcome for those involved," the statement concluded.
In addition to the formal statement, many top members began posting their own reactions to the intruder news.
"We're still renting that property. They can't even rent that place. crazy a-- people," Thomas Petrou wrote on one of the @TikTokRoom reposted clips.
Chase Hudson tweeted about his sweatshirt being worn without his permission.
"So today I woke up, checked tiktok, and saw that a few girls along with their MOTHER broke into our old house, and also took MY clothes. this is beyond f-----g weird, how do people think this s--t is okay?" he wrote.
Article continues below advertisement
Others pleaded for fans to stop visiting the home without permission, as this simply wasn't the first time that they had uninvited guests.
"To some fans and people who keep showing up to the Hype House. Can you please stop and respect the little bit of privacy we have. Thank you," Tony Lopez tweeted on June 14.
"Don't come around and use mfs for some views," he wrote in a follow-up tweet. "Go home lol."
Article continues below advertisement
Kouvr Annon posted several Instagram stories about the break-in, and she did a walk-through of what she found in the home afterwards. She claimed that she had an item stolen, and that her fish were nowhere to be found.
"So, I just got back to our old house, which was deep-cleaned by our maids before we left. It's so pretty, right? Also, someone took my tattoo gun. Thanks. And, I had fish here on an automatic feeder and the fish tank is now next to the toilet with no fish in it. So this is for you," she said as she flipped off the camera.
Article continues below advertisement
One of the alleged Hype House intruders issued an apology.
After the teen intruders dealt with a considerable amount of backlash online, 13-year-old Jenny Popach posted an explanation on her Instagram stories. The stories have since disappeared, but they were screenshotted and posted on @TikTokRoom.
Article continues below advertisement
"Listen, I have apologized to Chase's manager and the Hype House manager themselves. I don't want any bad blood with anyone associated from or with the Hype House. A caretaker led us to believe it was okay to see the home, a door was unlocked and they said we could go inside. We did not steal anything and i can assure you that. My friends and I really love the Hype House and only wanted to film there," she began.
"My friend was not wearing Avani's hat either. She brought her hat herself. She happens to really like Avani [and] actually wanted one like her. My mom may have put Chase's jacket on, and we are sorry about that," Jenny continued. "We left the jacket in the house after we left. Again, [we] did not take anything."
Article continues below advertisement
"I understand this does not justify us being in the house without permission, but we were naive to the situation that they were still renting there and the caretaker wasn't actually someone they knew. When we went inside, the place was already a mess. If they left it clean, someone must've came before us and messed it up," her apology continued.
Article continues below advertisement
"As I said, if they left it clean like they said, someone must've came in before us and messed up the place and flushed her fish. I am truly sorry if I made anyone uncomfortable. My intentions were never bad, nor were my friends. We are just young girls who were exited [sic] to see a [sic] iconic spot. My friends and I are so sorry to all the now and ex-members of the Hype House who stayed in the home," she concluded. "As we said, we love you guys and our intentions were never bad."
It's unclear yet whether there will be any legal ramifications for the group that allegedly broke into the Hype House. Maria also issued an apology, which echoed her daughter's sentiments, and she said that she was not a thief.