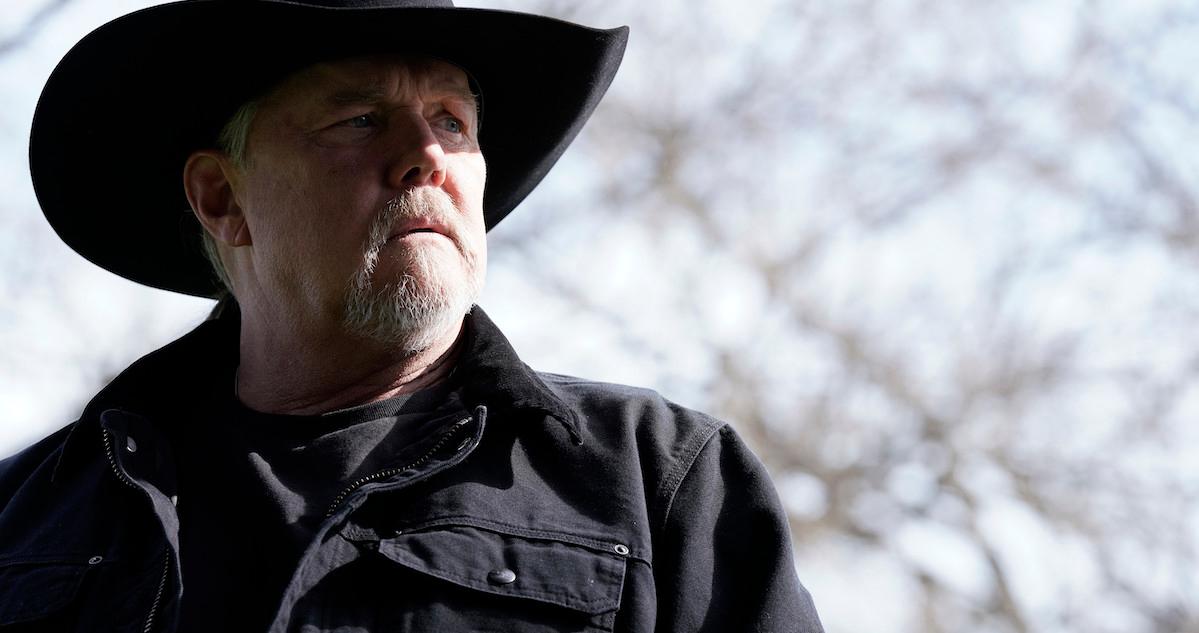 Fans Are Convinced They Know Who Albie Killed on 'Monarch'
After shooting someone in the Season 1 premiere of 'Monarch', here are many theories on who Roman killed following the death of his wife, Dottie.
Season 1 of Monarch started off with a bang... literally.
The first episode of the country music-inspired series on Fox kicked off with the death of "Queen of Country" Dottie (played by Susan Sarandon). However, that is not the death that has everybody talking.
Article continues below advertisement
It turns out that three months after her death, her husband, Albie Roman (played by Trace Adkins) shoots and kills an unknown person in the middle of the woods.
While the identity of the victim is still unknown, there are already plenty of fan theories taking over social media.
So, who did Albie Roman kill on 'Monarch?' (Warning: Potential spoilers ahead).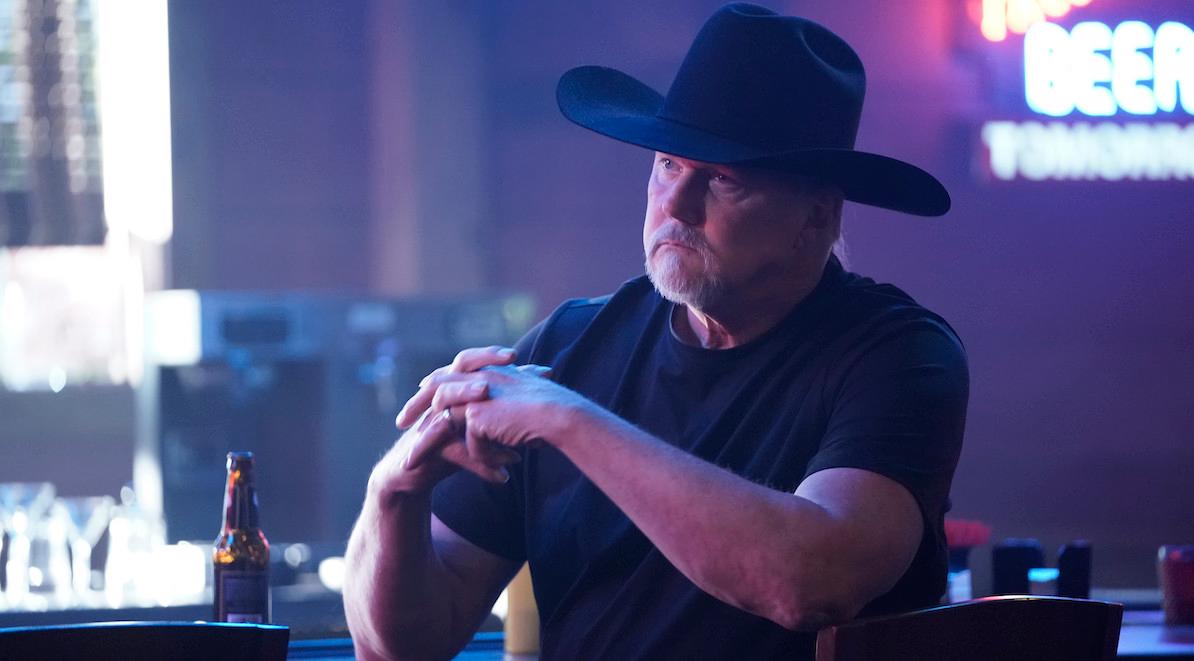 First, here's what we know about the murder. Albie was seen pulling a shotgun on the mystery person, telling them "A Roman never forgets a friend … or an enemy," before pulling the trigger.
In another scene, Albie can be seen burying the body in the woods. The Roman family definitely has its secrets — we are not even going to get into the barn fire theories — so it's no surprise fans believe they know who Albie shot.
Article continues below advertisement
"I'm thinking it's Clive that Albie shoots in 3 months," one viewer wrote, before another tweeted, "Did Albie kill Nicky's husband?"
It seems Clive is the top prediction, but why would Albie want to kill his son-in-law?
Who is Clive on 'Monarch?'
Albie's daughter Nicky (Anna Friel), is married to an English actor on the show named Clive, who just happens to be a serial cheater. In Episode 1, he was caught, yet again, cheating on Nicky, prompting her to throw a curling iron at him — while he's in the tub.
Clive, who is portrayed by Adam Croasdell, turns out be the actual worst, when Nicky found diamond earrings he bought for the other woman in a later episode.
Article continues below advertisement
She flushed them down the toilet, and seems be ready to move on with Wade. However, Clive is definitely not done with the Roman family, after discovering the pills Dottie used to to end her life.
So, does he try to blackmail the Roman family with the evidence — prompting Albie to see him as an enemy?
Trace Adkins sees himself in Albie Roman.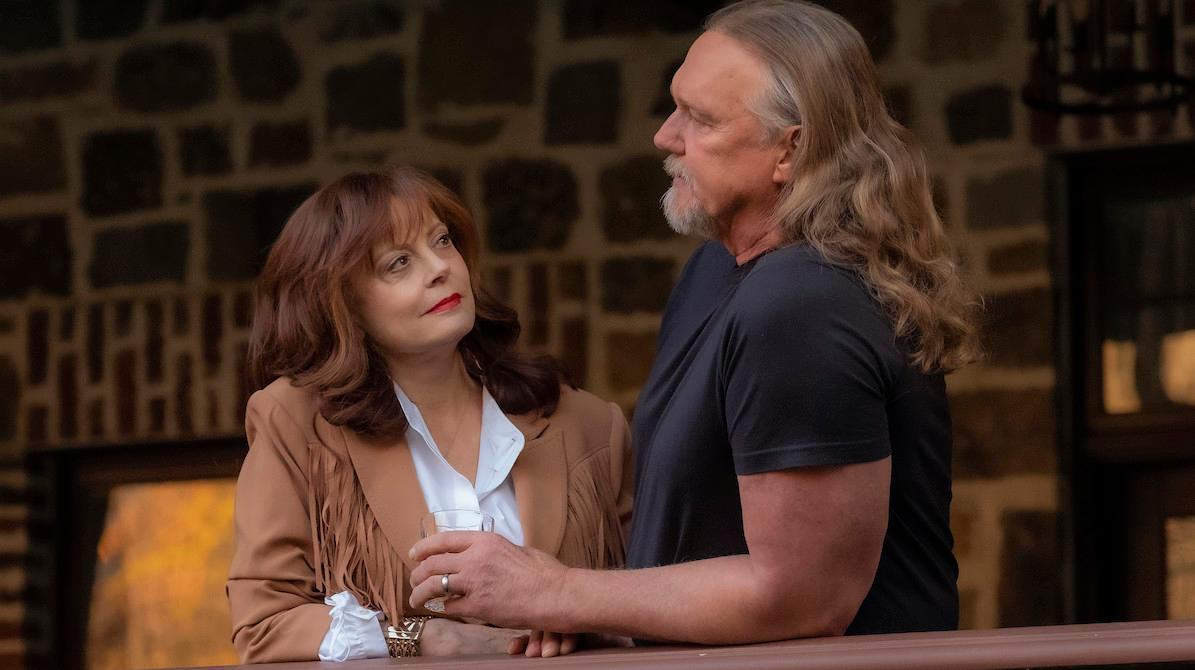 Until we discover who Albie really killed on the Fox series, it will be fun to watch country superstar Trace Adkins play the role of Albie — a character he says he can relate to.
"He's a no-nonsense kind of guy, and I'm kind of that way too," Trace told FOX News. "He's not very animated, and neither am I. We say what we've gotta say, and don't have to yell it … just kind of move through this life as softly and peacefully as they'll allow us to, but when they don't – we'll do what we've gotta do."
He went on to add that he would like to see another country singer join the cast of Monarch.
"I think we should bring Blake Shelton, let him play my stupid younger brother," he added. "That's kind of what he is anyway."
Blake would definitely be the perfect partner-in-crime! Watch Monarch Tuesdays at 8 p.m. EST on FOX.