Who Is Trace Adkins' New Wife, Victoria Pratt? What We Know
Country star Trace Adkins is now married to his long-time girlfriend, but who is Victoria Pratt? Find out more about Trace's new wife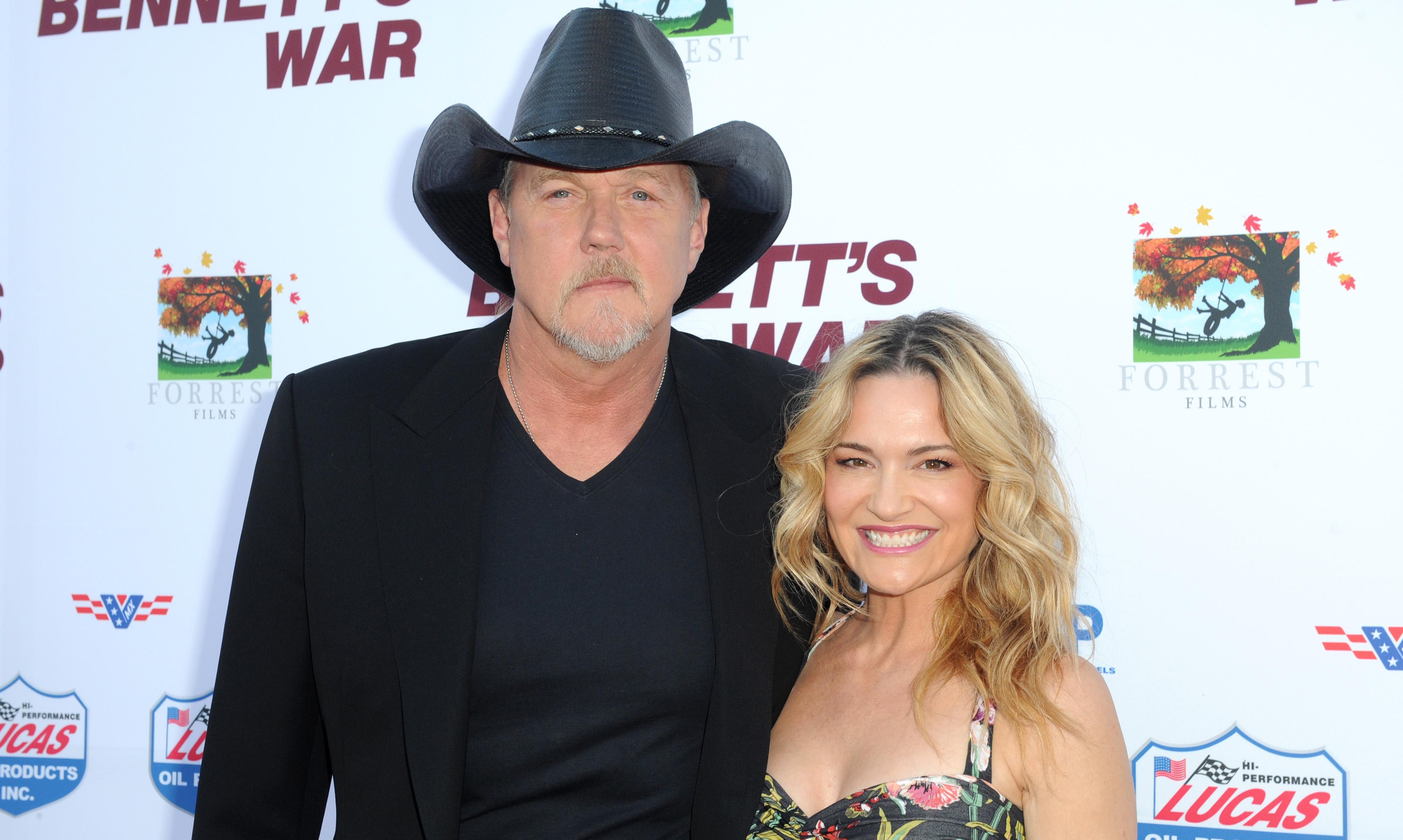 Country star Trace Adkins is now officially off the market. He got married to his long-time girlfriend, Victoria Pratt, on Saturday, Oct. 12 in New Orleans. But if you take a look at Trace's Instagram, you'll notice that another familiar face was present for the ceremony. It was none other than fellow country singer Blake Shelton, and from the looks of it, he actually officiated the wedding.
Article continues below advertisement
However, Blake's appearance doesn't come as a huge surprise, sine he and Trace have been close for several years and collaborated on countless songs together.
Is Victoria Trace Adkins' first wife?
This isn't the first time that Trace tied the knot, as this will actually be his fourth marriage.
He was first married to Barbara Lewis, with whom he has two daughters, Tarah and Sarah. Then he tied the knot with his second ex-wife, insurance salesperson Julie Curtis. She actually shot Trace through the heart during an altercation at one point, but thankfully, he survived it.
Article continues below advertisement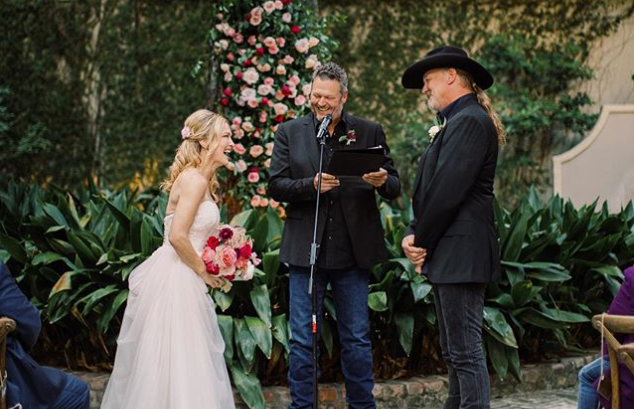 After ending his three-year-marriage to Julie, he moved on to Rhonda Forlaw (pictured below), with whom he had three daughters: Mackenzie, Brianna, and Trinity. However, they filed for divorce in 2014, citing irreconcilable differences. But five years later, it looks like the country singer has found his perfect match with Victoria.
Article continues below advertisement
Who is Victoria Pratt?
She's an actress, author, and model from Chesley, Ontario. She's appeared in several films and TV shows, but among her most popular appearances include Xena: Warrior Princess, NCIS, Castle, Lie to Me, and Mutant X, where she played a main role for over three seasons. You've probably also spotted her on the cover of a few fitness magazines. But when it came to her career, modeling and acting weren't her first choices.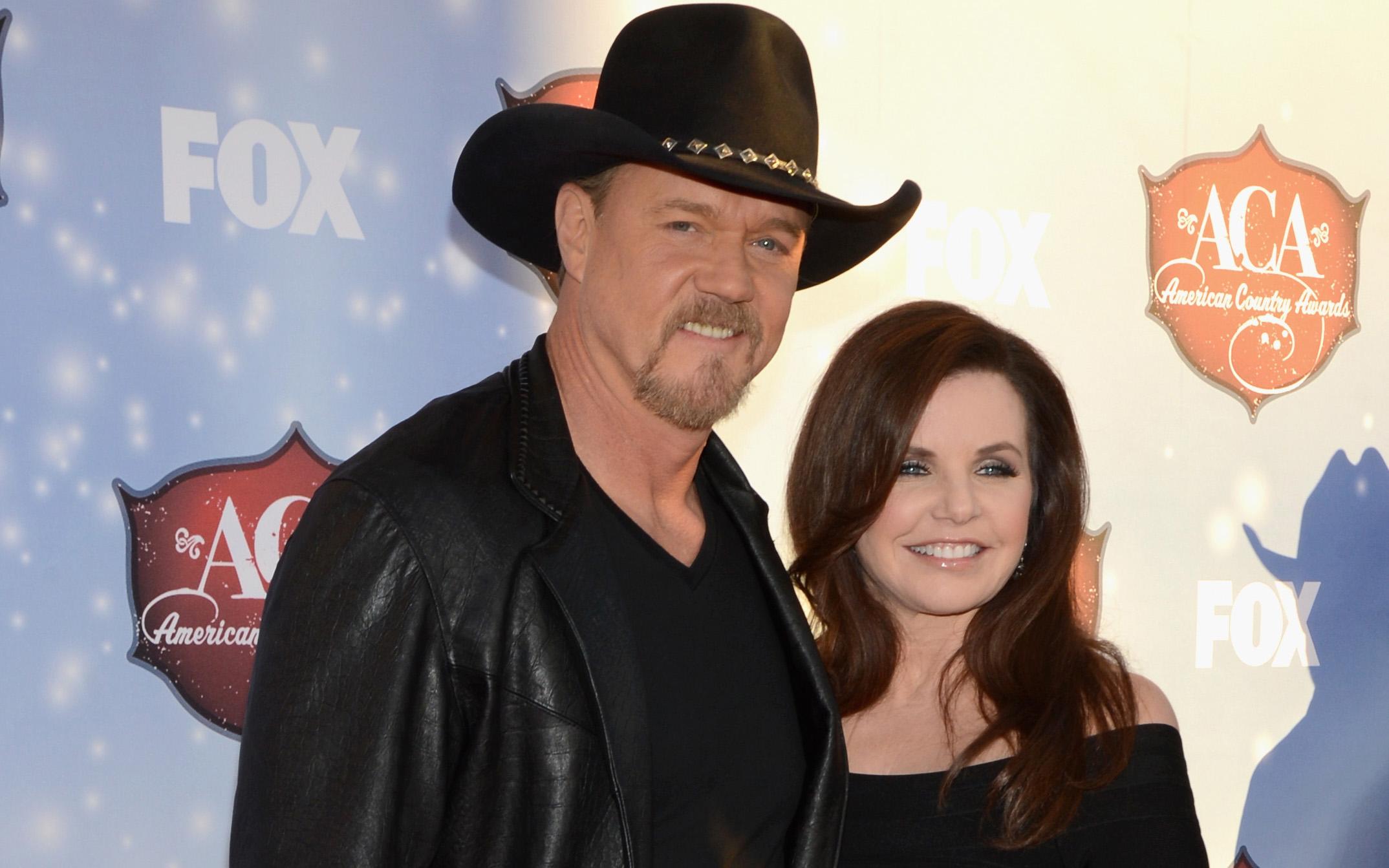 Article continues below advertisement
Victoria was always passionate about fitness and the human body.
The actress attended York University in Toronto, where she studied kinesiology and graduated summa cum laude. She also worked in their Human Performance Lab as a performance tester, where she got to test professional athletes from teams like the Toronto Maple Leafs and the San Jose Sharks.
She also collaborated with one of her former professors to write a book about bodybuilding and, after graduating from York, she contributed to MuscleMag.
It wasn't until the magazine's publisher, Robert Kennedy, encouraged her to get into modeling and acting that she started taking classes at the Actors Network in Toronto. She then landed her very first role in 1997 as Jackie Janczyk in Once a Thief: Brother Against Brother.
Article continues below advertisement
Aside from her acting credits, the 48-year-old star also has a blue belt in Shotokan karate and she loves kickboxing. While doing her Oxygen Covergirl shoot, she shared: "I ran track for a decade and a half, I did kickboxing and weight training, and now I've moved into things like salsa dancing and hiking and volleyball, and I've been able to keep it fresh and fun."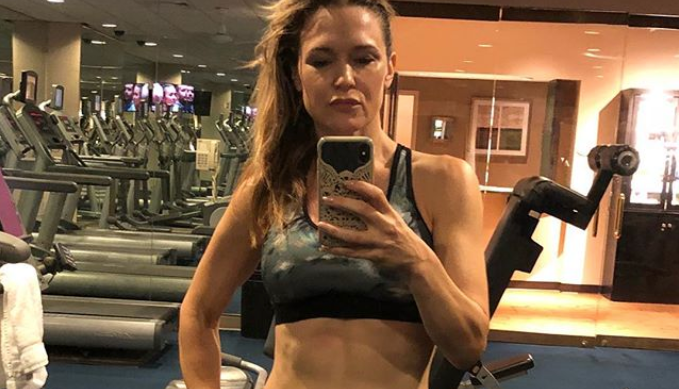 Article continues below advertisement
She published her first novel in 2015.
In October 2015, she released her debut novel, an adult fiction book called Double Down. It focuses on a female cop named Cassidy, who finally gets to work on a case and prove herself to her peers. But things get sticky when she finds herself falling for a possible murder suspect.
There's no word yet on whether she intends to write another book, but considering how much the readers loved her debut novel, we get the feeling she won't stop at just one.
Article continues below advertisement
Victoria was previously married to T.J. Scott.
Like Trace, Victoria has been in a previous marriage. She wed Canadian director, stuntman, and photographer, T.J. Scott in 2000 and they stayed married for a whopping sixteen years before they called it quits. They finalized their divorce in 2016.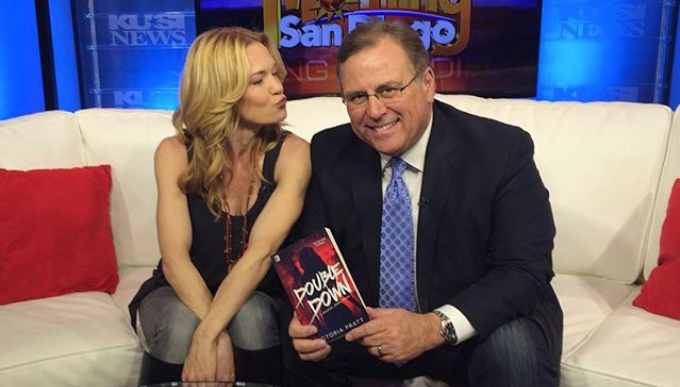 Article continues below advertisement
Victoria found her perfect match.
Victoria and Trace first met on the set of The Virginian in 2014, which was the same year when Trace divorced his third wife. However, the two hit it off and dated soon after Victoria split from her husband of 16 years.
Now newlyweds, the two are receiving tons of support and well wishes. Just Face It Beauty, who handled Victoria's makeup for the wedding, actually gushed about being a part of Victoria's special day on Instagram.
Article continues below advertisement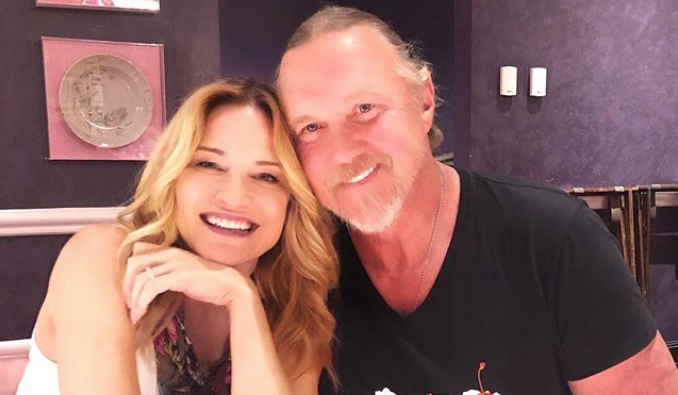 They shared a wedding photo with the caption: "SECRETS OUT… SO much more to come on this but let me just say, DREAM DAY in my career yesterday!!!! Being a part of the beauty team for @traceadkins & his GORGEOUS wife, @imvictoriapratt wedding was a highlight of my years in this industry…and @blakeshelton officiating was the icing on the cake!"
Though Blake's girlfriend, Gwen, was busy at her Las Vegas residency at Planet Hollywood, she also made sure to congratulate the pair on her Instagram story. Along with a picture of the couple and Blake, she said: "This happened congrats @traceadkins."