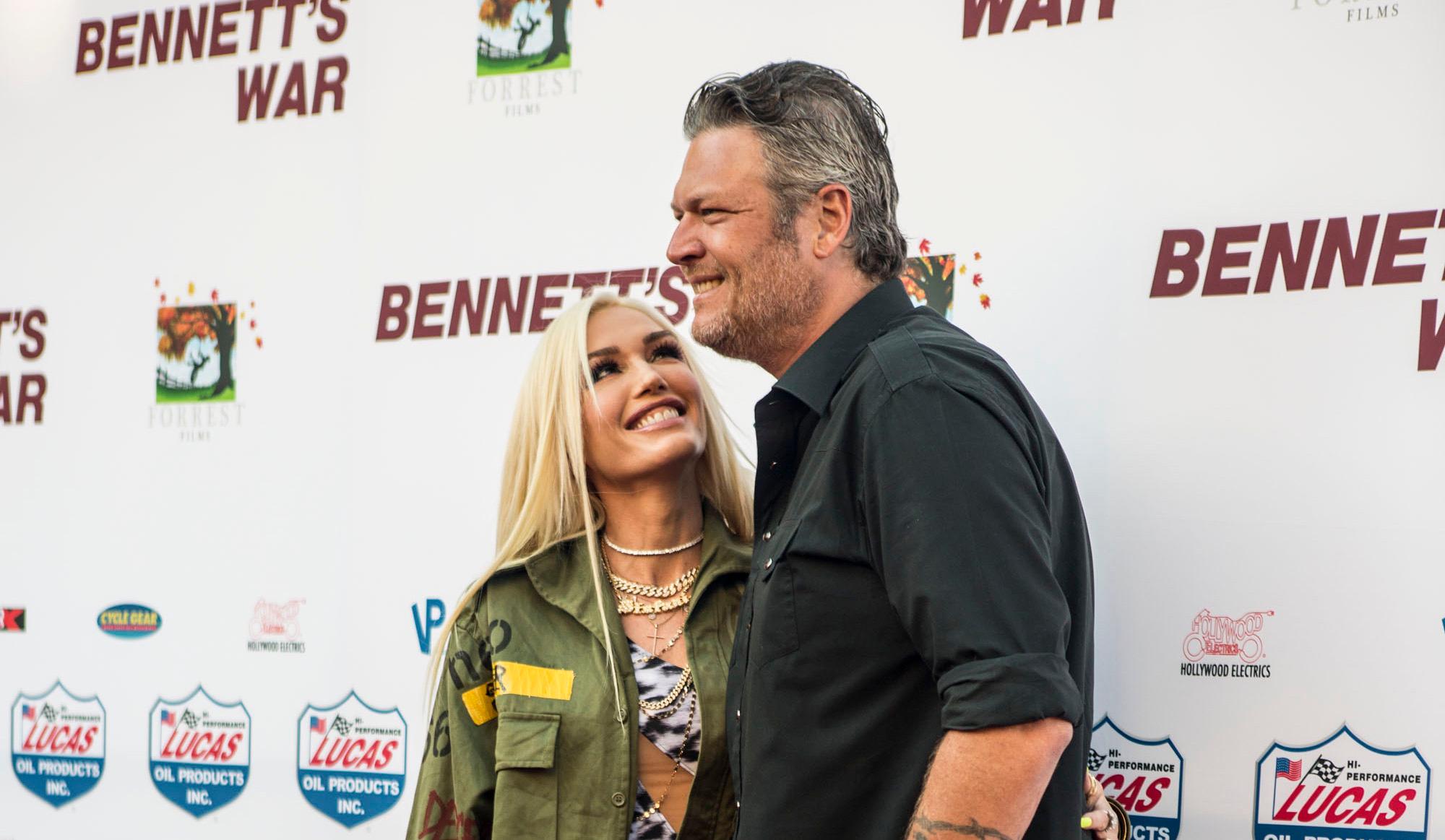 Are Blake Shelton and Gwen Stefani Still Together? See Their Relationship Timeline
By Nakeisha Campbell

Mar. 22 2021, Updated 3:57 p.m. ET
We've seen Blake Shelton and Gwen Stefani's romance blossom over the past four years and we've enjoyed every single moment of it. From their epic on-stage duets to their adorable tribute posts on social media, it truly feels like they're meant for each other. But are they still going strong to this day? And are those marriage rumors actually true? Let's take a look at their relationship timeline.
Article continues below advertisement
Gwen meets Blake on the set of The Voice.  
In April of 2014, NBC announced that Gwen would be replacing Christina Aguilera as the newest judge on the singing competition The Voice. At this time, Blake was still married to his ex-wife of four years, Miranda Lambert, while Gwen was married to her ex-husband of 13 years, Gavin Rossdale.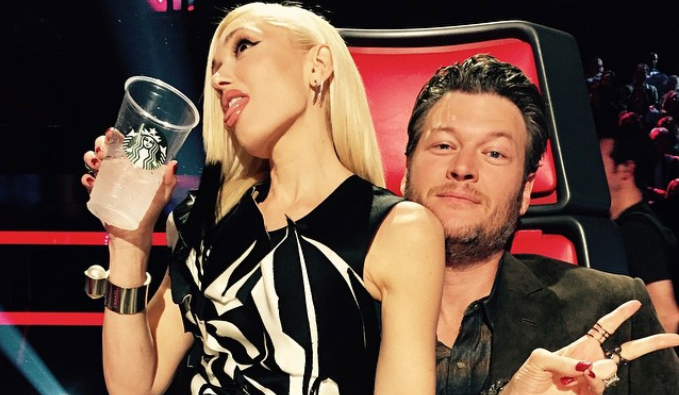 Article continues below advertisement
Gwen and Blake look super cozy on Instagram.
It's possible that they were just being silly as good friends, but one look at the comments will tell you that the fans thought otherwise. Soon after joining the show, Gwen posted multiple photos of her and Blake together, including one selfie that had the caption: "💓him." 
She also shared a photo of herself sitting on Blake's chair while leaning on him, with the caption: "this is the voice gx."
Blake and Miranda split up.
Though they hailed as country music's golden couple, the two suddenly announced in July 2015 that they were getting a divorce.
Article continues below advertisement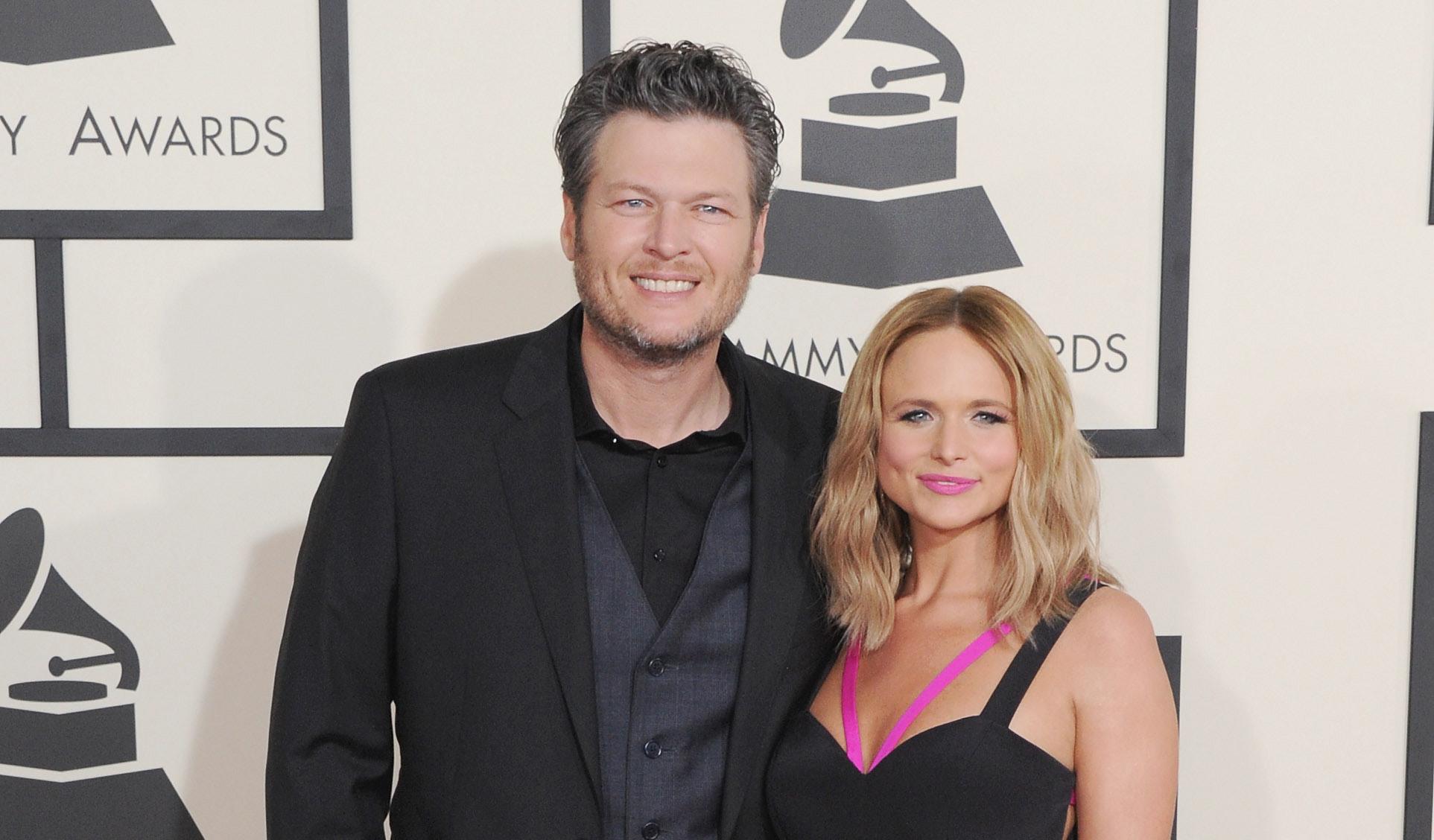 They released a joint statement that said: "This is not the future we envisioned. And it is with heavy hearts that we move forward separately. We are real people, with real lives, with real families, friends, and colleagues. Therefore we kindly ask for privacy and compassion concerning this very personal matter."
Article continues below advertisement
Gwen and Gavin also call it quits.
They were married for over 13 years and they share three children, but in August 2015, Gwen filed for divorce due to irreconcilable differences.
She and Gavin also put out a joint statement that said: "While the two of us have come to the mutual decision that we will no longer be partners in marriage, we remain partners in parenthood and are committed to jointly raising our three sons in a happy and healthy environment."
Article continues below advertisement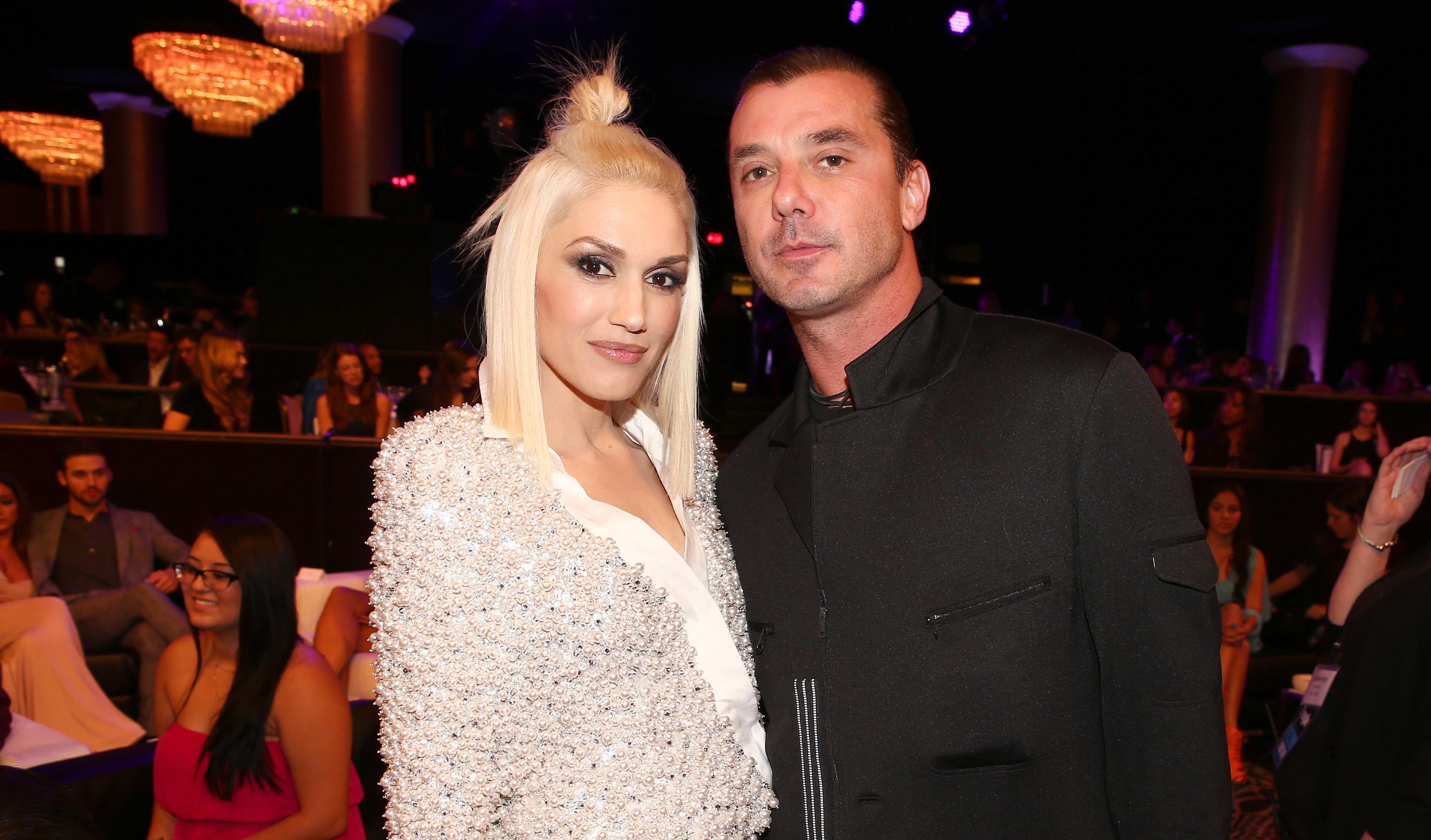 Gwen and Blake perform their first duet.
On Oct. 27, 2015, the newly single singers appeared on The Tonight Show Starring Jimmy Fallon and covered Drake's "Hotline Bling" together. The chemistry between them was pretty obvious. It had fans raising their eyebrows and, understandably, it made people suspect that the two were a couple.
Article continues below advertisement
Gwen and Blake are *reportedly* dating.
In November, it was reported that the pair was spotted hanging out at George Clooney's Casamigos Halloween Party. E! News also released exclusive photos of them showing some PDA at Maroon 5's Halloween party in Studio City, Calif. Plus, they were spotted holding hands at another party at Jared Leto's.
One source revealed: "There is something going on between them and they have spent time together off set. They don't want to label anything or define it, they just really like each other and happen to be going through similar things in their lives. Gwen has spent time at Blake's house in the Hollywood Hills recently. They want it to stay under the radar and not make it a big public thing because who knows what will happen."
Article continues below advertisement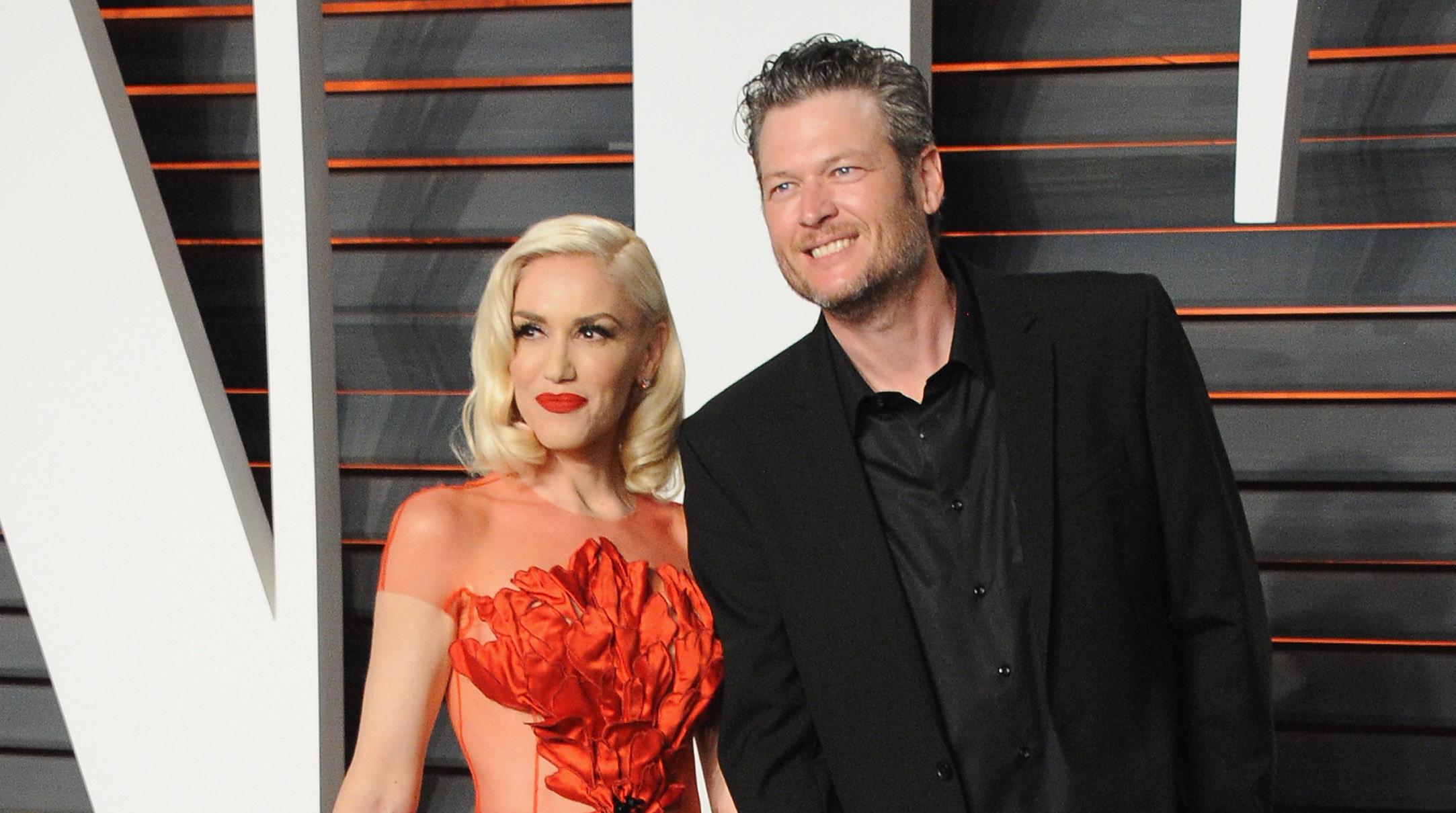 Gwen and Blake are official.
Though the former No Doubt member played coy and tried to keep the relationship under wraps, Blake's reps cut to the chase and confirmed that they were dating in November.
Article continues below advertisement
According to one source, Blake's ex, Miranda, didn't have much of a reaction when she heard the news: "She was not surprised to hear of the romance between Blake and Gwen. They were always pretty flirty," they said. "Miranda and Blake were on the rocks on and off and knew that this could always be a possibility." 
The lovebirds make their red carpet debut.
In February 2016, the new couple made their debut on the red carpet at Vanity Fair's 2016 Oscars after party.
Article continues below advertisement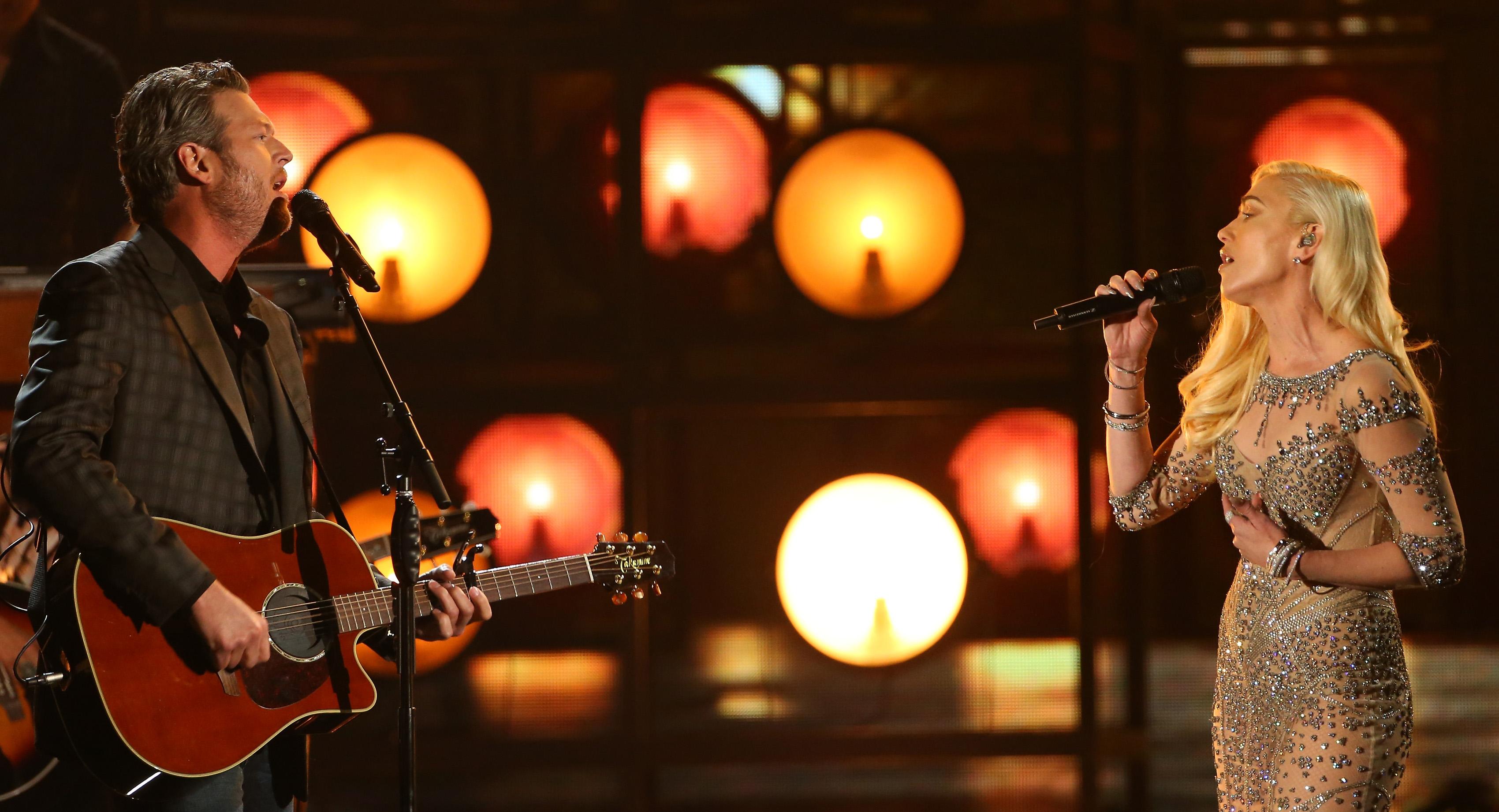 Gwen and Blake collaborate on their first song.
And a very romantic one at that. The couple worked on a duet called "Go Ahead and Break My Heart," which they performed together on The Voice. 
They also performed it at the 2016 Billboard Music Awards, which concluded with them holding hands. It gave us all the feels.
Article continues below advertisement
Blake reveals that Gwen "saved his life."
The country singer opened up about how Gwen, who'd also gone through a divorce, helped him move on after his heartbreaking split.
He explained: "Gwen saved my life. Who else on earth could understand going through a high-profile divorce from another musician? You can't even imagine the similarities in our divorces."
Adam Levine shares that they're "so in love it's disgusting."
Fast forward to 2017 and the two are still crazy in love, according to their fellow The Voice coach, Adam. 
Article continues below advertisement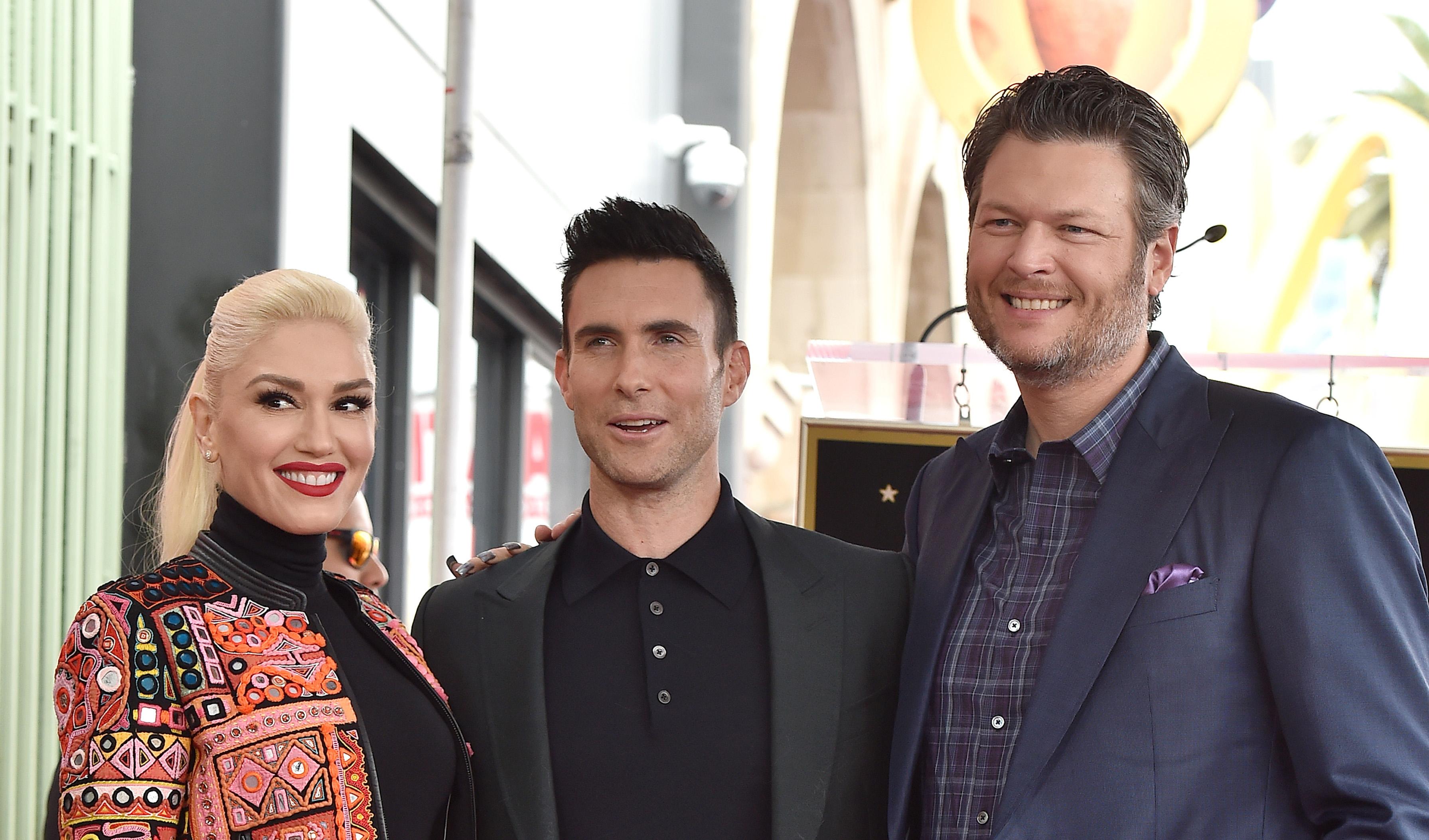 He said: "It's so funny. They found each other at really interesting times in their lives. It's really beautiful. Because it's in the public eye, a lot of people want to have their own bullshit opinions about it, but I'm, like, there. I see it every day. I have a pretty unique perspective on it, and it's real, man."
Article continues below advertisement
Gwen addresses the wedding rumors.
When she appeared on The Ellen DeGeneres Show in 2018, Ellen wasted no time in asking Gwen if she and Blake intended to get married. Though she didn't give a straight answer, Gwen revealed that her kids adore him and that he's very lovable. 
Ellen suggested that Gwen at least consider marriage, to which she responded: "I do, I think about it all the time."
It was during this interview when she also announced that she'd be doing her first ever Vegas residency.
Article continues below advertisement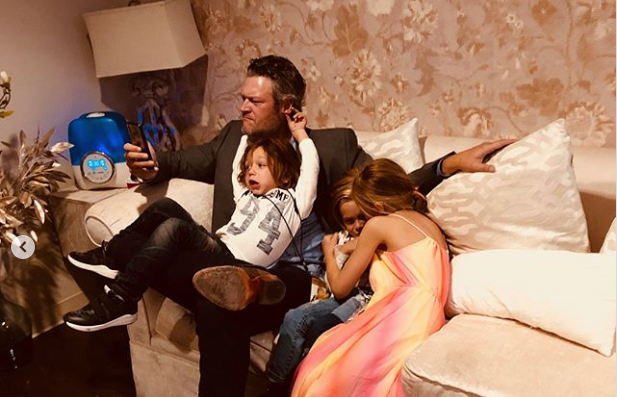 Gwen shares pics of her kids bonding with Blake.
On Instagram, Gwen shared a couple of adorable photos of her kids playing with Blake on the opening night of her Vegas show. She wrote the caption: "@blakeshelton ❤️🙏🏻#thisiswhatthetruthfeelslike #vegas #justagirl gx."
Article continues below advertisement
Blake and Gwen, and her three kids attend a movie premiere.
In April 2019, Gwen and her three sons, Kingston, Zuma, and Apollo, showed up at the world premiere of UglyDolls with none other than Blake. The foursome looked like one big happy family. 
Are Gwen and Blake still dating right now?
The two are still together and happy, but definitely not ready for marriage.
One source said: "They have talked a lot about marriage, but have decided that life has been so great that they don't want to rock the boat yet. They are so incredibly in love and have supported each other through tough times. They truly are best friends and have made their lives work together despite their very busy schedules."
Article continues below advertisement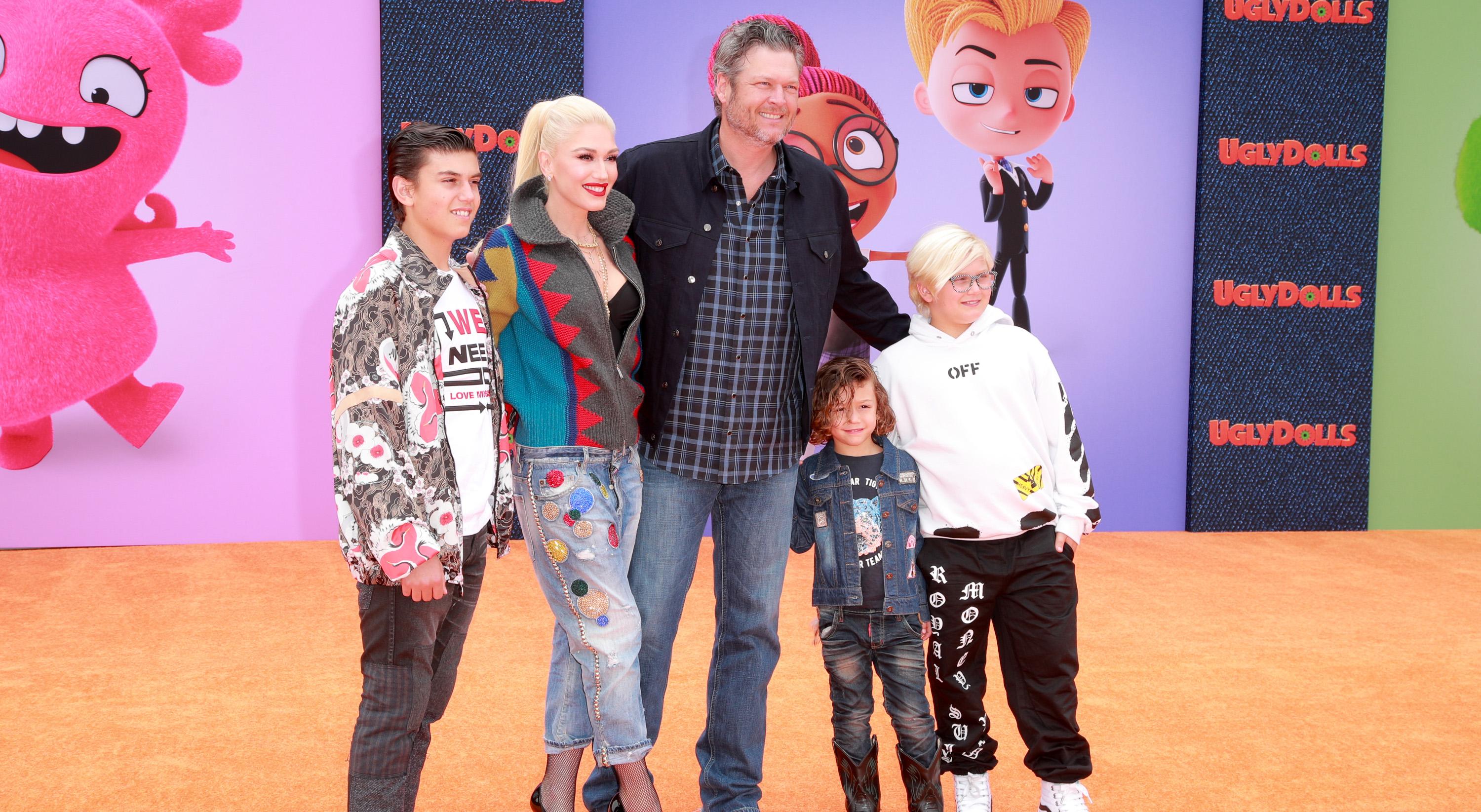 The couple will be returning to The Voice.
It turns out we'll be seeing them reunite in the same place where it all started. The co-workers-turned-lovebirds are quite competitive, so it should be interesting to see them battle it out when they return.
Regarding his girlfriend's return, Blake said: "I'm glad that she's already feeling competitive. Of course, I'm not going to let her win. I'm going to have to win, but I'm going to have to do it in a way that she doesn't feel like I beat her. I don't know if that's possible or not because I definitely don't want to upset her — that's not going to pay off for me in the long run."