When He Wasn't on Broadway, Nick Cordero Made His Mark on 'Blue Bloods'
Nick Cordero's struggle with the coronavirus has put him in the headlines, but who did he play when he guest-starred on 'Blue Bloods'?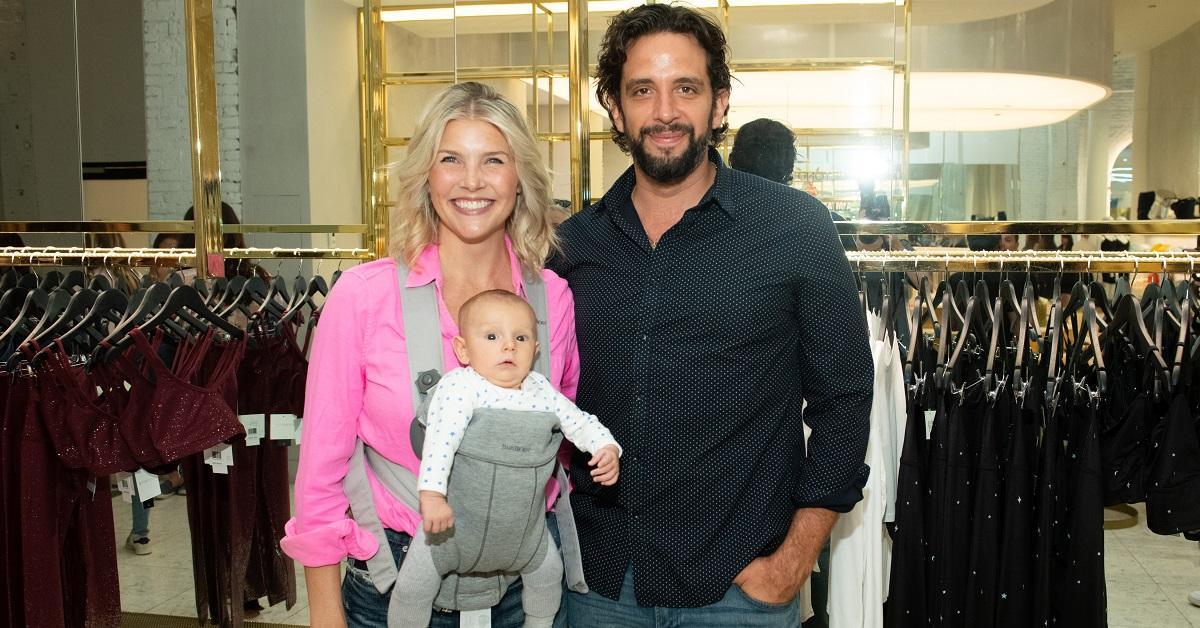 In recent weeks, more and more people have come to know who Nick Cordero is because of his lengthy struggle with the coronavirus. Before he was fighting the virus, though, Nick was already a well-known Broadway actor. He made his debut with a critically acclaimed performance in Bullets Over Broadway and has worked consistently ever since. When he's not performing on stage, he's also done some work on television.
Article continues below advertisement
Who did Nick play on 'Blue Bloods'?
To date, Nick only has a single TV credit, but it's for a fairly significant part. He played Victor Lugo in the eighth season of the drama Blue Bloods and appeared in three episodes of the show. In the series, Nick's character is a crime boss who serves as something of an arch-nemesis for Danny, the character played by Donnie Wahlberg.
Article continues below advertisement
What other roles has Nick taken on?
In addition to playing Victor and his Tony-nominated Broadway debut, Nick has also appeared in a number of other Broadway shows. In 2016, following his work in Bullets Over Broadway, he joined the cast of Waitress, the long-running show based on the movie of the same name. He also joined the original Broadway cast of A Bronx Tale, which earned him further praise.
Has Nick Cordero recovered from the coronavirus?
Even more than his roles on stage and TV, Nick may now be best known for his multi-month struggle with the coronavirus. As of yet, the actor hasn't recovered from the virus. His wife, Amanda Kloots, has offered frequent updates on his condition on Instagram, and her latest updates have suggested that he's still in rough shape. For a time, he was in a coma, although he's been awake for roughly a month now.
Article continues below advertisement
Amanda also revealed that Nick's most recent CT scans don't paint a great picture. Amanda said that Nick's doctor "told me today that despite a not pretty CT scan on Nick's chest and lungs area, that the lungs are amazing and they can function, and we just keep thinking about the options that we have and getting him stronger."
Article continues below advertisement
She continued, explaining that while her husband wasn't a candidate for a lung transplant at the moment, the doctor said there was hope that his lungs would recover on their own. "He said that he has seen lungs recover and they do incredible things, so don't give up hope because you never know what the functionality of something is based off of a picture," Amanda explained.
Nick could receive a lung transplant if his strength improves.
Lung transplants have been performed on other COVID-19 patients, but because of Nick's weak condition, he's not a candidate at the moment. "However, one day, if he does get strong enough, maybe that is something that could be a possibility for Nick. But right now, not a possibility. He just wouldn't survive. He's just too weak," Amanda said.
Amanda concluded on a note of hope."I'm super excited about it and I can't wait to see if anything comes of it to help repair, strengthen Nick's lungs and get him any better. So finger's crossed. That's the new news," she said.