Here's Who D.J. Tanner-Fuller Finally Ends up With After All These Years
After eight seasons of 'Full House' and five seasons of 'Fuller House,' fans are curious who D.J. Tanner-Fuller finally ends up with. Find out here!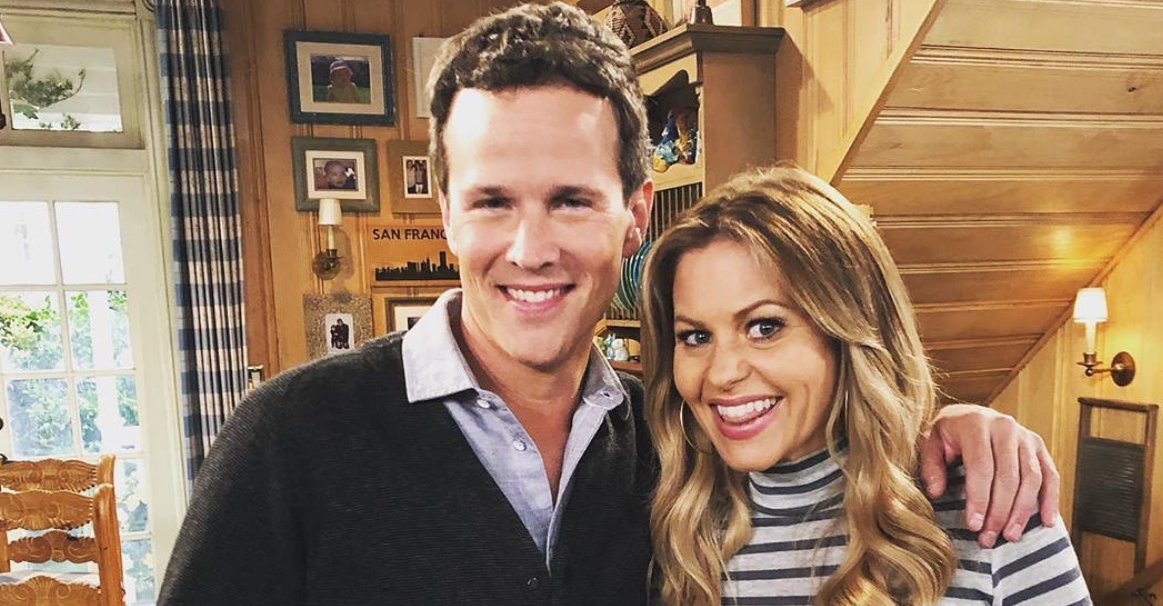 It's been 27 years since we first met D.J. Tanner on the hit family sitcom Full House. After watching the character grow up and then following her through her adult life in the spinoff Fuller House, fans have truly gotten to experience the ups and downs of her life over the years, especially when it came to her love life. But now that Fuller House is closing its curtains and the beloved series is ending for good, there are questions about who D.J. finally ends up with. Scroll down for details!
Article continues below advertisement
Who does D.J. Tanner-Fuller end up with on 'Fuller House'?
Much to the approval of the dedicated fans, D.J. (played by actress Candace Cameron Bure) finally ends up with her longtime love Steve Hale (played by Scott Weinger). Although the series finale ended with the couple saying "I do" after all these years (in a triple wedding also featuring Stephanie and Jimmy and Fernando and Kimmy, of course), it took the now-husband and wife a long time (and many other relationships) to get to this happy place.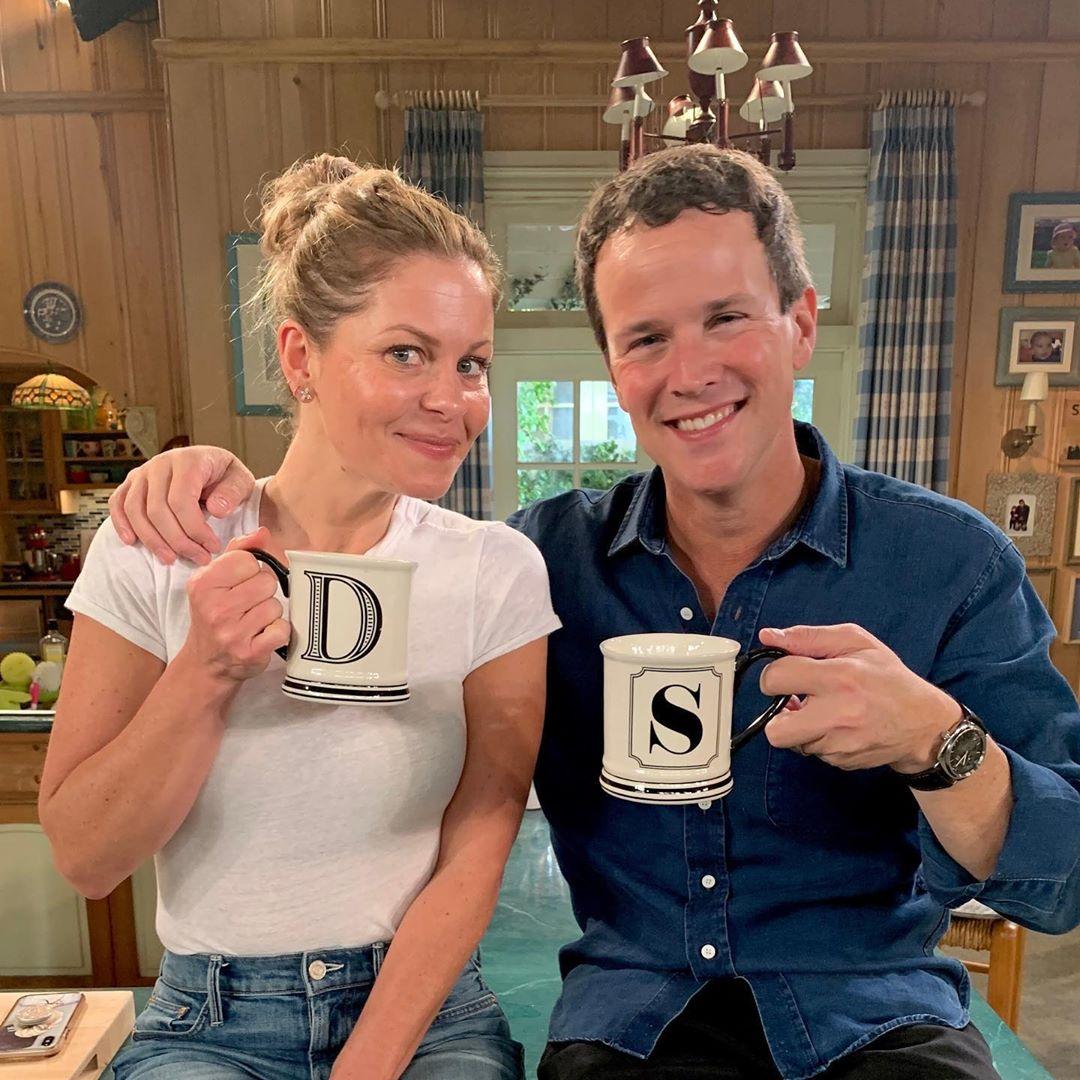 Article continues below advertisement
Viewers will remember that D.J. and Steve previously met during Season 5 of Full House. After dating for some time, they broke up when Steve went to college (D.J. was still in high school). However, they sweetly rekindled when he showed up in the first series finale to take her to prom.
While you may have had this perfect vision of the two growing up together and getting married and starting a family young, that wasn't the case.
When Fuller House kicked off years later, D.J. was just overcoming the death of her firefighter husband, Tommy, which proved that she and Steve never ended up happily ever after. Although she was mourning Tommy's loss in the early parts of the reboot, she had a lot of attention from other men: specifically Steve and her co-worker Matt. However, she chose to play hard to get and didn't pursue a relationship with either of them in the beginning.
Article continues below advertisement
Throughout the five seasons, though, D.J. and Steve continued their up and down relationship. The timing never matched up, and the two continued to date other people. Steve even almost tied the knot with C.J. but backed out mid-vows, while D.J. said yes to Matt's proposal and then no. After ending their serious relationships, the pair took some time to reconnect and get back on track before Steve finally (literally finally) got down on one knee.
Article continues below advertisement
"We first met 27 years ago, and my life has never been the same. The good times with you were some of the best of my whole life. I don't know how we lost each other, but somehow we found each other again. Life pulled us apart once, I never want that to happen again. I never want to miss another moment with you and Jackson and Max and Tommy," he said in the heartwarming proposal.
"You're the last thing I think about when I fall asleep at night, and I would be the happiest man in the world if yours was the first face I see when I wake up every morning," Steve sweetly continued.
The two exchanged vows in the series finale, and so it turns out, creator Jeff Franklin's plan was always to make sure they ended up together, he confessed to TV Line.
Article continues below advertisement
"I thought Steve and D.J. were a really great couple and the audience was very invested in them. The fact that the producers chose to break them up, and the storylines that followed, were not big crowd-pleasers. That always bothered me," he told the outlet. "So I looked at [Fuller House] as an opportunity to let Steve and D.J. get back together someday and have a chance and see what happens."
Although there have been no talks of another revival and the series is likely over for good this time, Candace revealed that she foresees she and Steve going the distance this time around.
"I can definitely see the three ladies living under one roof with their respective husbands," she guessed of the future. "I think the kids would move out with their spouses. I don't know beyond this. I haven't thought that far ahead."
Our hearts are so full knowing that D.J. and Steve are finally together.