'Fuller House' Season 5 Part 1 Is the Beginning of the End
Now that 'Fuller House' Season 5 Part 1 has dropped on Netflix, fans want to know if it means 'Fuller House' is over or if the Fullers will be back.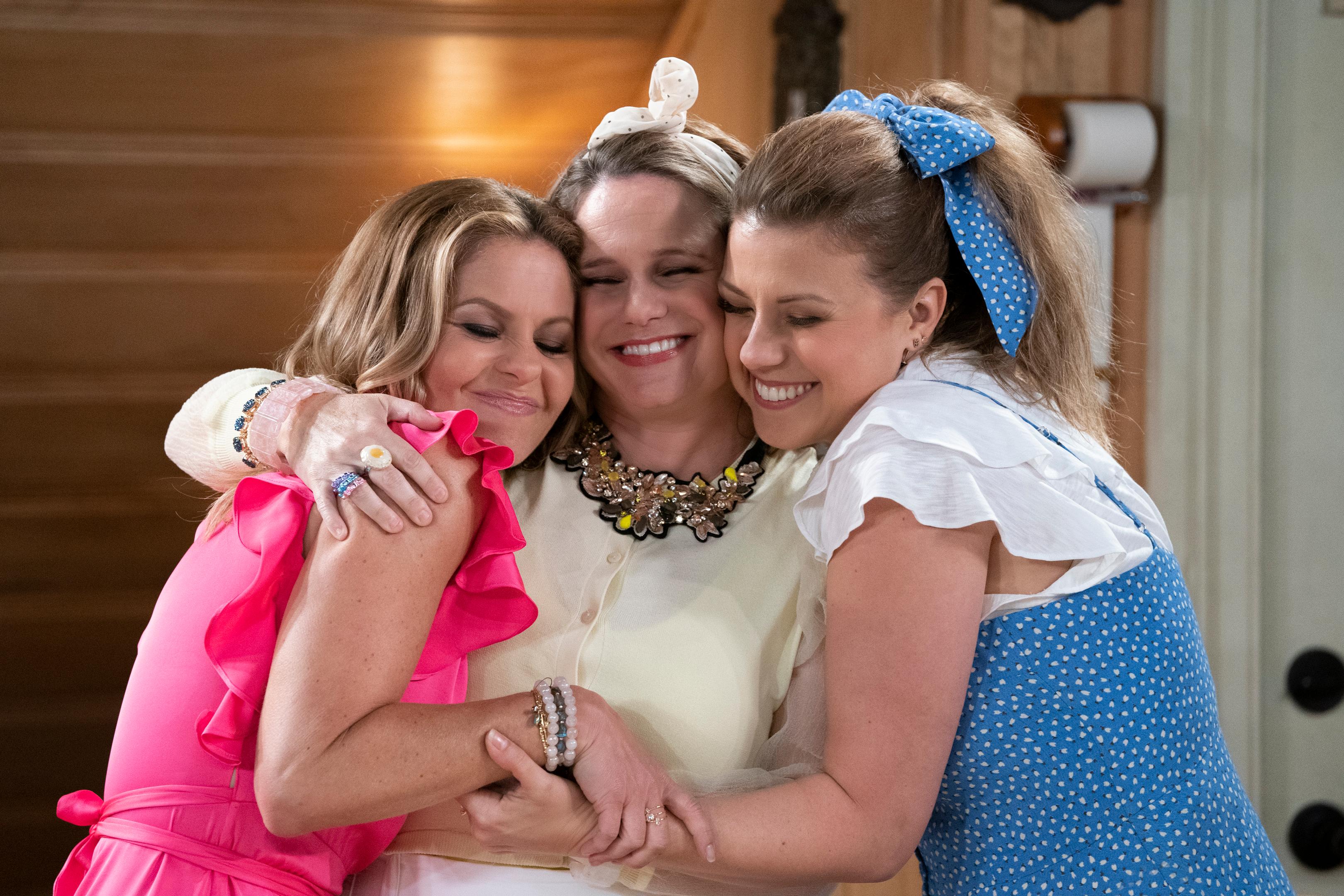 It has been almost four years since Full House returned in the form of its reboot, Fuller House, with the adult Tanner children at its helm. And within the past five seasons, DJ, Stephanie, Kimmy, and everyone who isn't in their she-wolf pack, have grown up a lot. And now that Season 5 Part 1 has officially premiered on Netflix, viewers may be wondering if Fuller House is over now.
Article continues below advertisement
The first part of Season 5 ended with Steve proposing to DJ and Stephanie gaining a little clarity about what she wants to do with her life. The handful of episodes overall allowed DJ's kids to grow up just a little more and even featured some of the Full House cameos the show has become known for. But there were still some storylines that weren't quite wrapped up and fans are probably already ready for more Fuller House.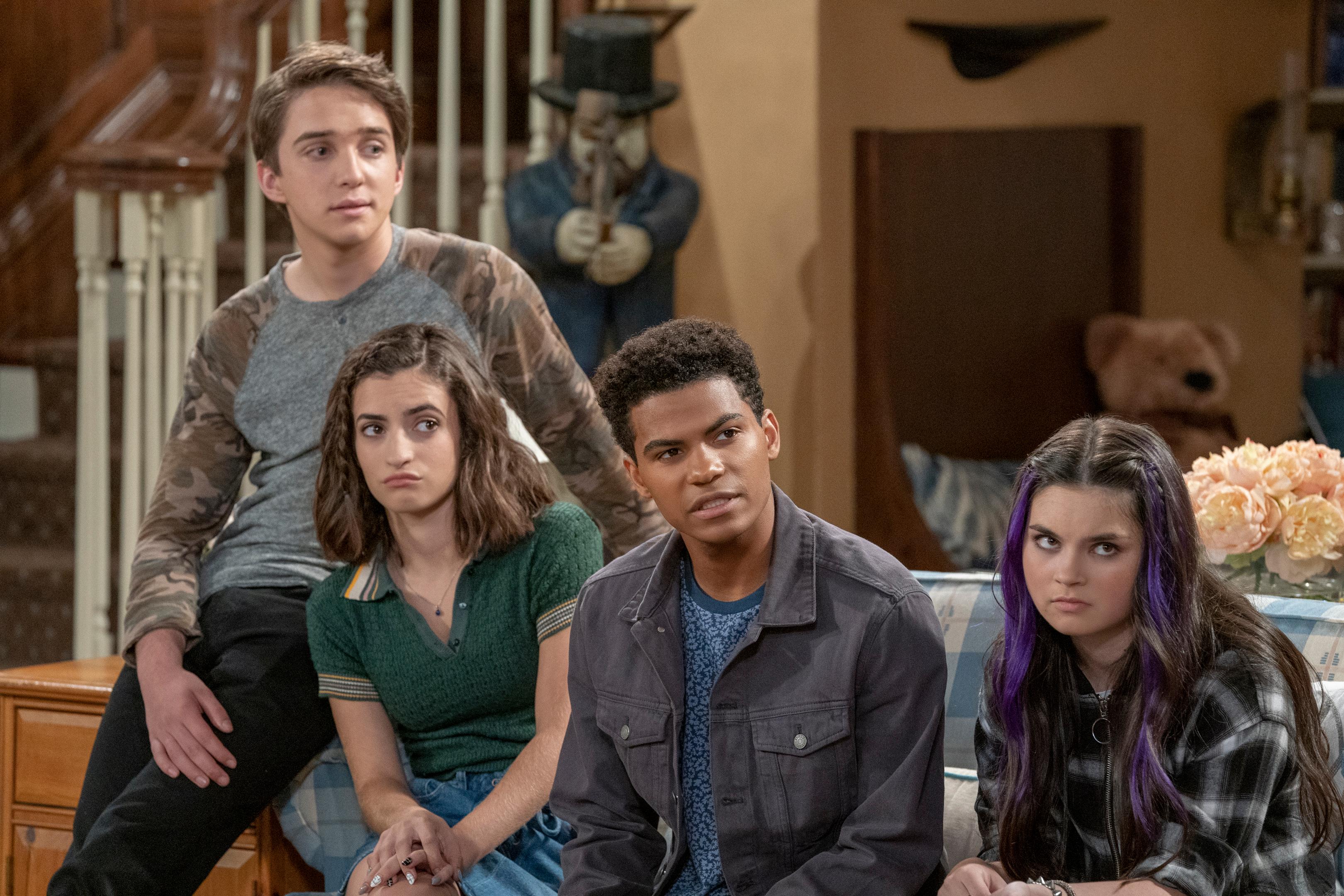 Article continues below advertisement
So, is Fuller House over?
Even if most of the characters have come a long way, including Gia somehow, there is still some story left to tell. And the way things left off at the end of Season 5 Part 1 certainly makes it seem like there is just a tad more in store for most of the main characters. Honestly, though, most fans would probably rather not say goodbye at all.
Luckily, Fuller House will return to Netflix in 2020 with the rest of Season 5 and only then will the series finally conclude and give viewers the closure they want. Although it is admittedly hard to imagine the show already off the air after having such swift success following its initial Netflix premiere in 2016.
Article continues below advertisement
Part 1 was full of Easter eggs to pay homage to the original series.
Like the original series, it seems as though Fuller House will go out with a bang, the only difference being that at the very least, the cast and crew knew well ahead of time that Season 5 would be the last. Because of that, the first half of the season featured tons of little Easter egg callbacks to the original series.
Article continues below advertisement
This includes Jesse's hairspray invention that the kids found in the Tanner house attic, Michelle's over-sized Rigby doll that was featured in the original series, and Uncle Jesse's Fred Flintstone costume he wore when Becky went into labor with the twins. Fuller House has become known for all of its tongue-in-cheek references, but Season 5 definitely added some extra little details for the benefit of longtime fans.
The Fuller house series finale will leave most fans satisfied.
No one likes to say goodbye to their favorite TV show, especially one with so much nostalgia surrounding it. Candace Cameron Bure recently spoke to Distractify about what fans can expect from the Fuller House series finale. She revealed that the show will give dedicated fans most of what they want in sending off their favorite characters.
Article continues below advertisement
"Our writers and producers did a really wonderful job. I was really pleased with it and I know our whole cast was," Candace said. "We tie up all the loose ends as far as relationships go, and you have a feeling of where these characters are gonna go. If you're a fan or you feel like you're a part of their family, you can just envision where their journey continues."
Fuller House is now streaming on Netflix.