The 'Fuller House' Cast Is Mourning the Loss of One of Their Own — Pup Cosmo
Did Cosmo from 'Fuller House' die? The cast expresses their shock over the sudden passing of the beloved dog.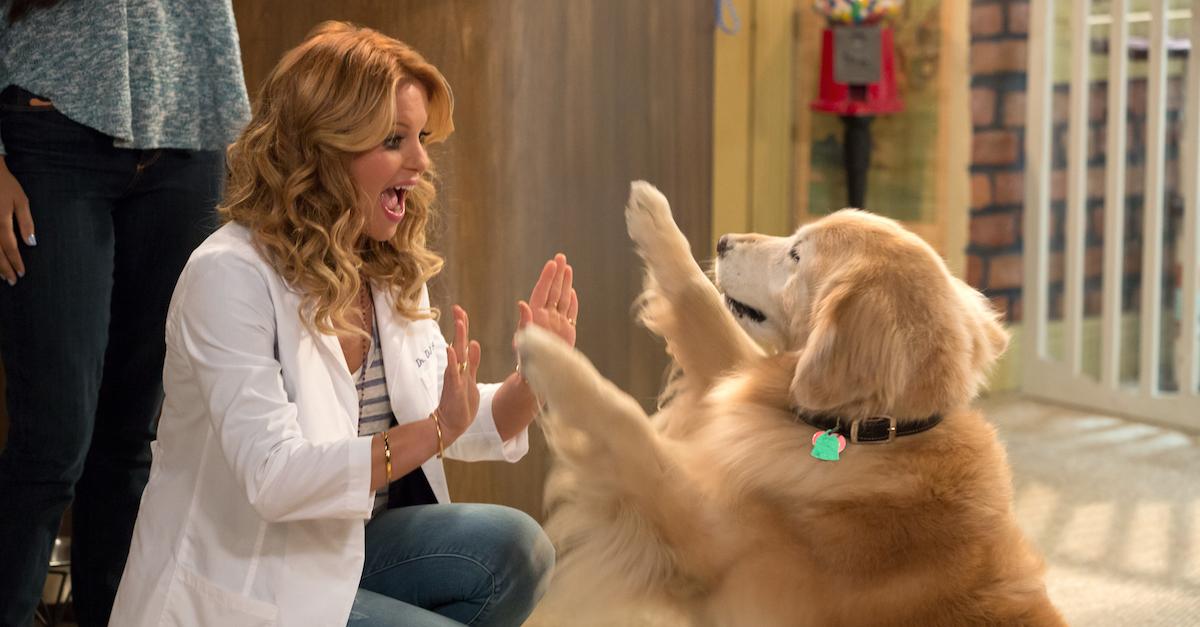 Fans of the Full House reboot Fuller House received some sad news on Dec. 16 involving the show's furry co-star Cosmo. The Golden Retriever started out on the series — which will come to an end next year after five seasons — when he was just a puppy.
Article continues below advertisement
Did Cosmo from Fuller House die?
Sadly, the beautiful canine, who was a descendant of the Tanners' beloved family pet Comet on the sitcom, unexpectedly died at the age of four.
"We're sad to share that the Fullers' faithful dog Cosmo, who grew up on our set, passed away after complications from surgery," the Netflix show tweeted. "There will never be another quite like our boy. We'll miss him forever."
The fluffball first appeared in a Season 1 episode as the puppy picked from Comet Jr. Jr.'s litter to be the Fullers' new dog. Like Comet on Full House, Cosmo proved to be a cherished addition to the series.
Article continues below advertisement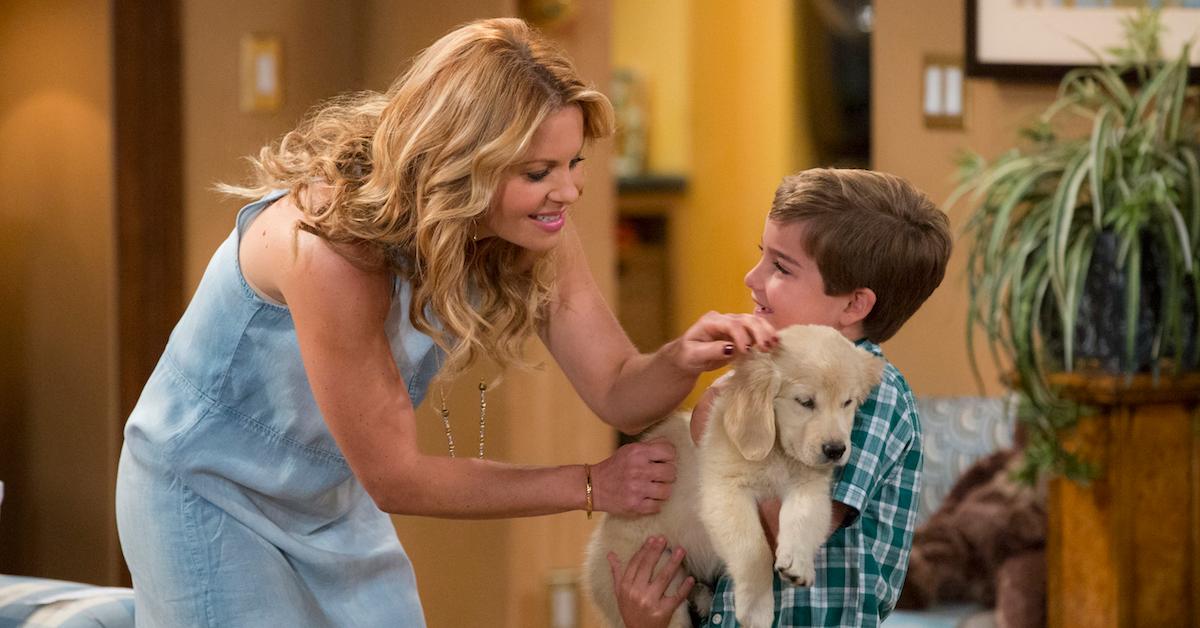 The Fuller House cast paid tribute to Cosmo on social media.
The comedy's co-stars were deeply affected by the pup's sudden passing and expressed their shock in messages on Twitter and Instagram.
Article continues below advertisement
"Our sweet boy Cosmo is now running around in doggie heaven. I imagine he's playing with Comet right now," Candace Cameron Bure (D.J. Tanner-Fuller) wrote. "Cosmo has been in Fuller House since the start and we are heartbroken that he passed away during surgery complications. You'll be so missed love bug."
Jodie Sweetin (Stephanie Tanner) added, "As you may have heard, our beloved Cosmo has passed away. He had gone in for surgery and suffered complications. Our little Cosmo was always such a good boy and our hearts are [broken heart emoji]. Say hello to Comet for me, buddy."
But the most poignant post came from 12-year-old actor Elias Harger, who plays D.J.'s middle son Max Fuller on the show and had a special connection to the dog. "Two weeks before the end of [Fuller House], I lost my buddy. I made this video to honor [Cosmo]," the preteen captioned a nearly three-minute-long montage on Instagram.
Article continues below advertisement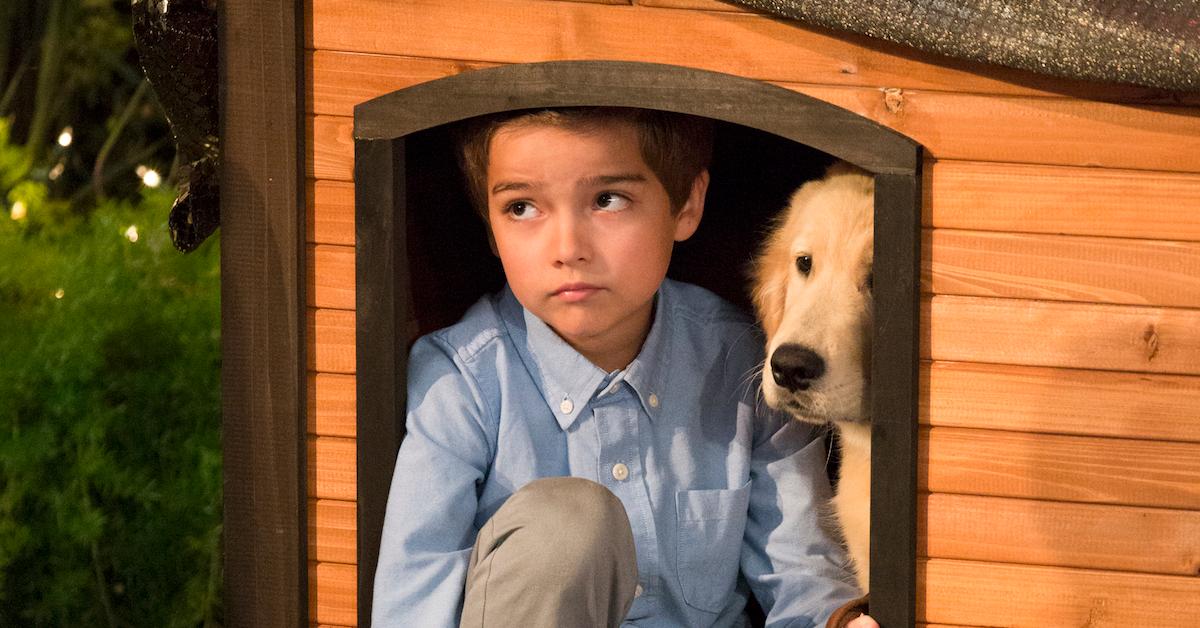 Fellow child star Soni Nicole Bringas, who portrays Kimmy Gibbler's daughter Ramona, said Cosmo "completed" the Fuller House family and gave a shout-out to his trainer, Denise Sanders.
"I know how much you cared for Cosmo as if he were your own son," the 17-year-old wrote. "We are so appreciative to both of you for all the time and love you gave the show."
Article continues below advertisement
Cosmo appeared on several other TV shows before his death.
In a March interview with Feeling the Vibe, Denise revealed that Cosmo had "acted" in episodes of Suits, The Middle, and Grey's Anatomy. "In general, Golden Retrievers are pretty easily trained, but Cosmo was a natural from day one," she shared. "He was never distracted by the cameras or live audience."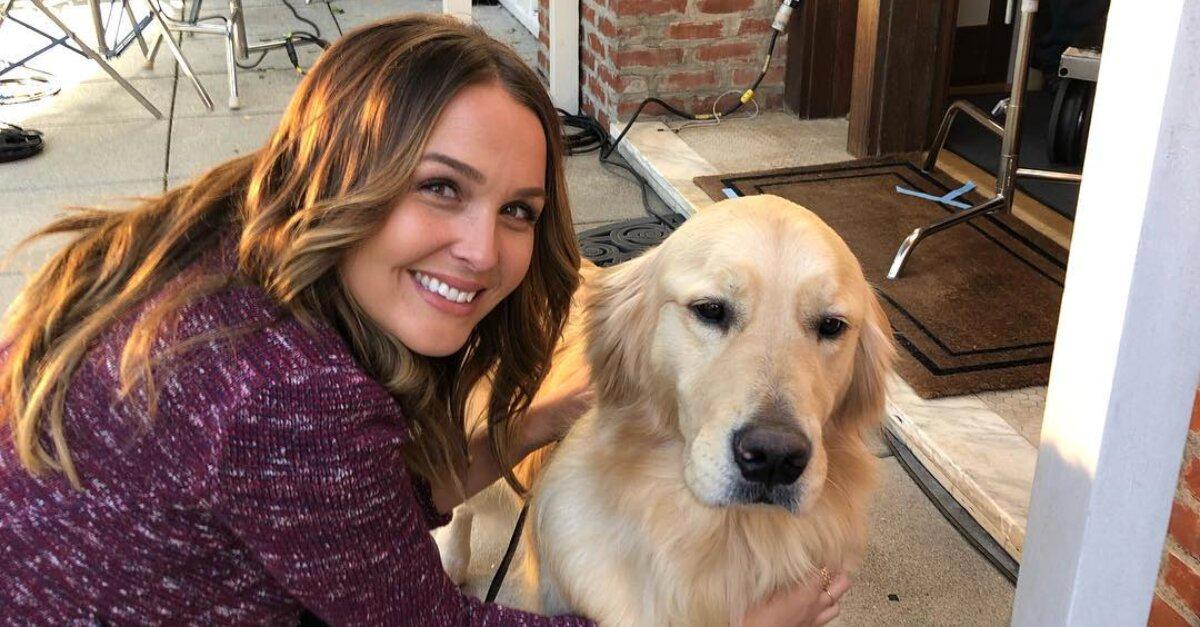 On the pup's official Instagram account, Denise thanked fans for their kind words following his passing. "To say that Cosmo was an incredible dog does not even begin to capture how truly magnificent he was," she commented. "[Every day] working with and living with him was pure joy."
The first half of Fuller House's final season is available to stream on Netflix now.