National Candy Corn Day Is Either the Best or Worst Day of the Year
The person who invented candy corn probably didn't know National Candy Corn Day would be a thing to honor the surprising success of the candy.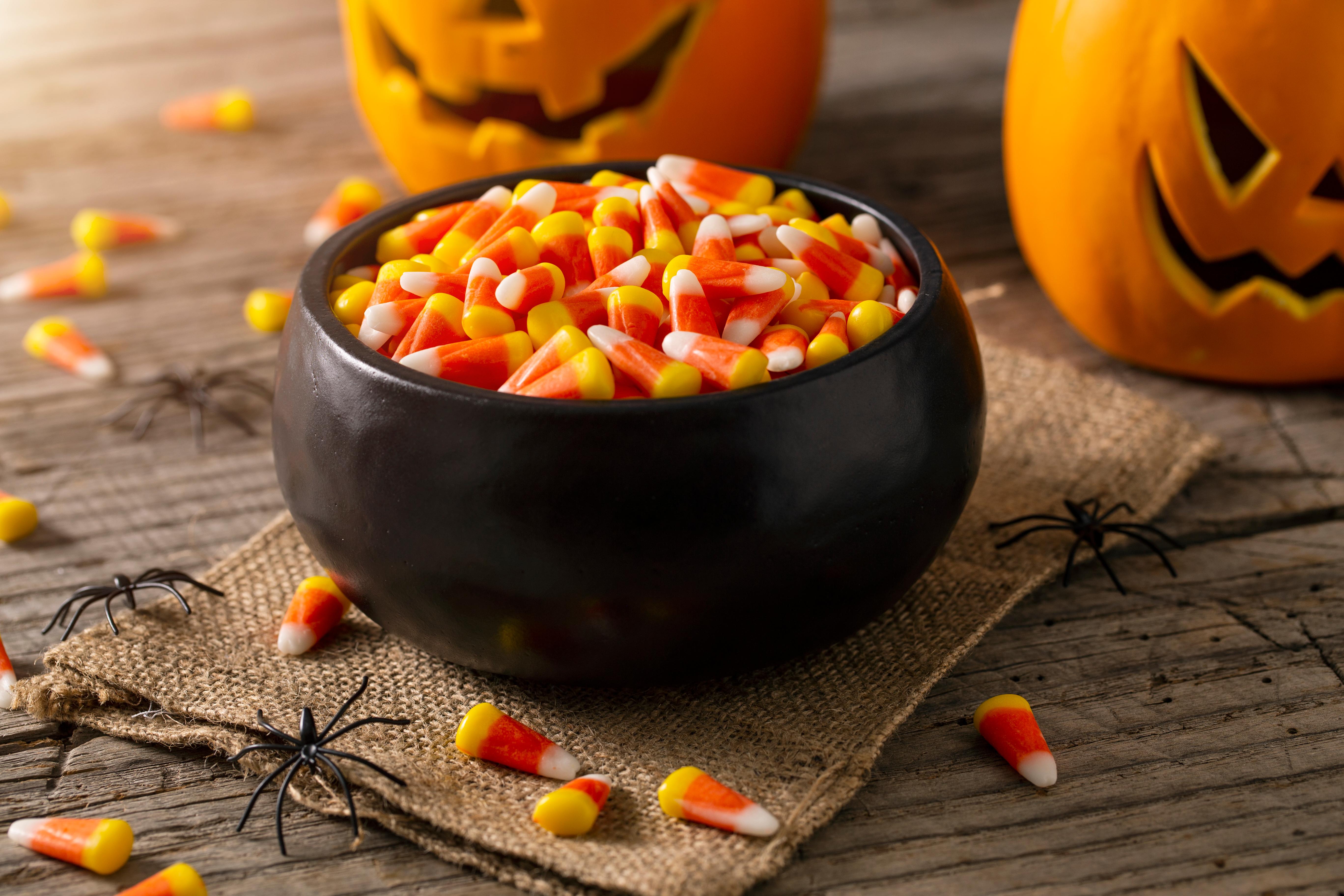 There are certain things you automatically associate with Halloween. For some, it's the sight of vampires and ghouls. For others, it's the candy, and candy corn is arguably a Halloween staple whether you love it or hate it. But with Oct. 30 being National Candy Corn Day, it makes you wonder who invented candy corn and how it has remained as popular as it still is, despite there being no chocolate, peanut butter, or nougat involved.
Article continues below advertisement
So, who invented candy corn?
The history of candy corn goes back all the way to the 1880s, when a man named George Renninger, an employee at Wunderle Candy Company, invented the tricolored bite-sized cones of sugar. After he invented the candy, the Wunderle Candy Company became the first to sell it, but it wasn't as widely known until the Jelly Belly Candy Company, formerly known as the Goelitz Candy Company, got hold of the recipe.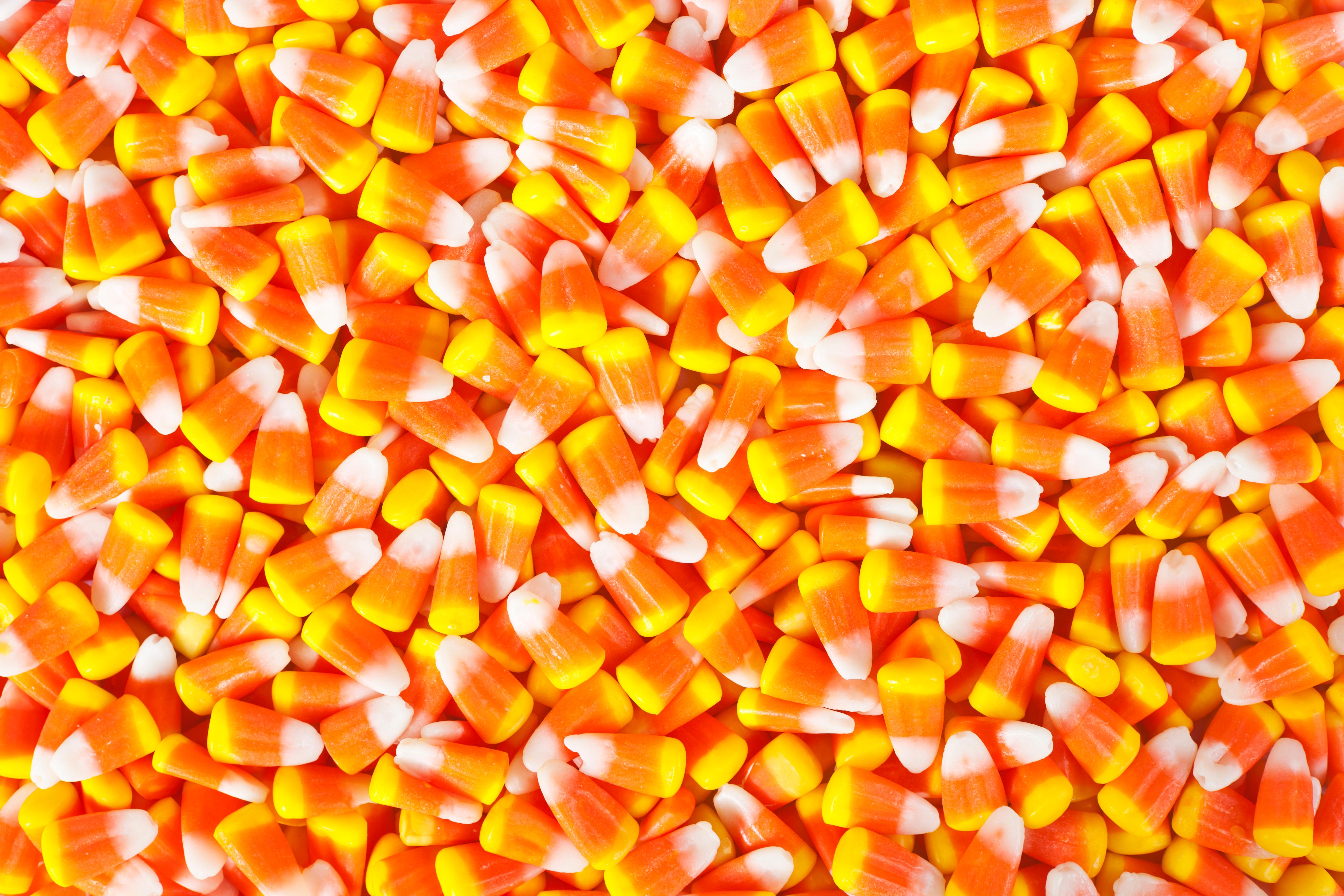 Article continues below advertisement
The Goelitz Candy Company helped make candy corn as popular as it is today. It quickly became an inexpensive treat for kids everywhere, even when it wasn't harvest season. But as any experienced trick-or-treater will tell you these days, the tricolored treat is most popular once the leaves start to change.
Article continues below advertisement
Why is it called candy corn?
There's nothing about tiny pieces of corn syrup, food coloring, and sugar mixed together that screams corn. In fact, candy corn is less healthy than actual ears of corn by a long shot. But it's candy, and who is looking for a healthy snack when they pop a few pieces of melt-in-your mouth candy for a treat?
The sweets were named for their resemblance to the large corn kernels in chicken feed. Manufacturer's originally marketed it toward children on farms, since farmers made up most of the workers in America at the time when the confection was invented. It might not have anything to do with corn other than in appearance, but the name stuck.
Article continues below advertisement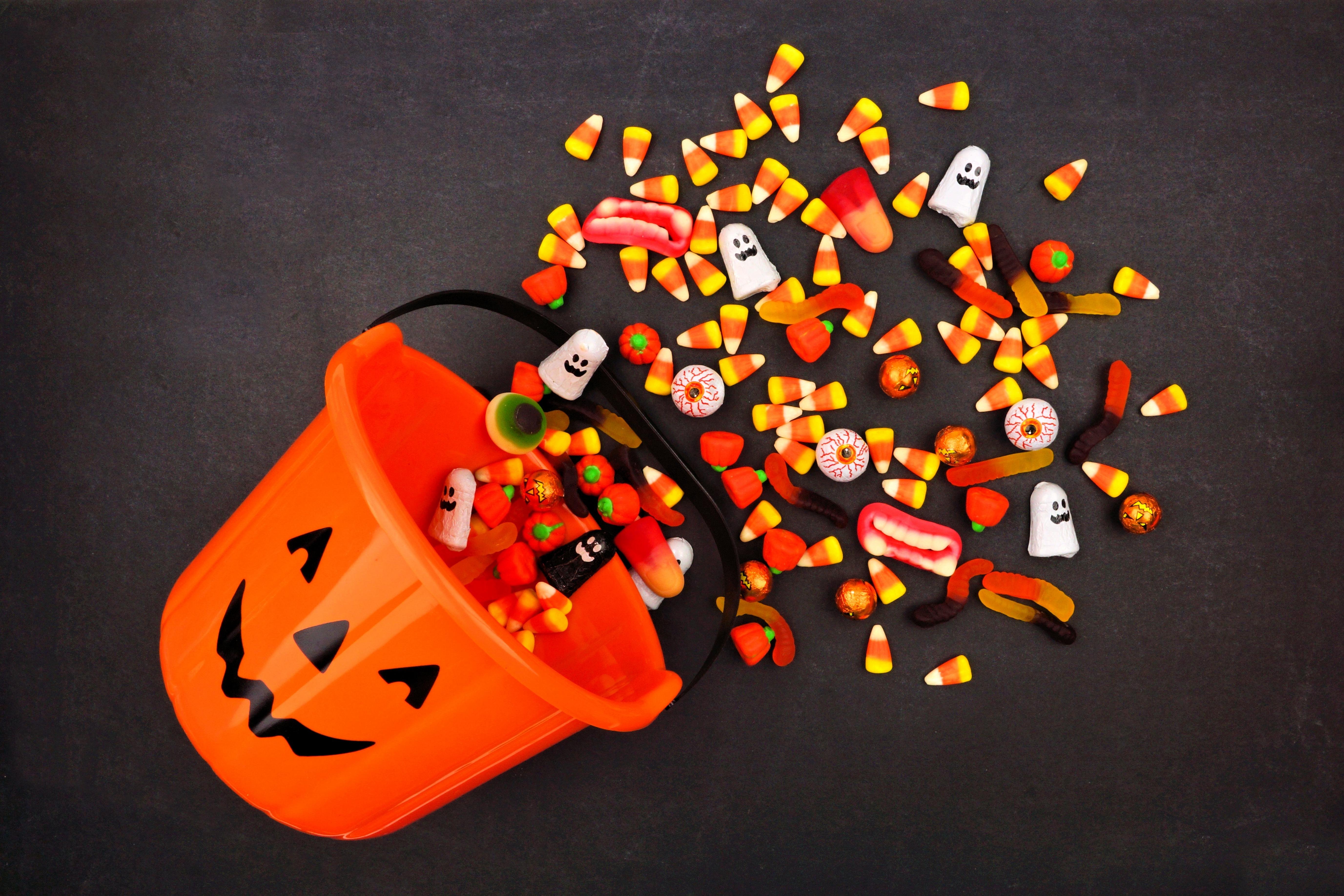 How much candy corn is produced each year?
Despite candy corn being one of those candies primarily enjoyed during the Halloween season, it is still mass produced year-round. More than 35 million pounds of candy corn are made annually, which equates to almost nine billion pieces total. It's still not clear how many people who buy the divisive candy actually like it or are attracted to it because of the nostalgia factor, but it's still going strong.
Article continues below advertisement
Is there corn in candy corn?
It might be more than 100 years old, but the shape and color of this candy is virtually the same as when it was invented in the late 1800s. But is there actually corn in candy corn? The name mostly stems from its appearance rather than the ingredients, but if you count corn syrup, then it does contain that one key ingredient.
Article continues below advertisement
Candy corn also contains sugar, carnauba wax, marshmallows, water, and fondant. When it was invented, all of the ingredients were mixed together by hand to create the three layers of precisely shaped candies. These days, the candies are manufactured with machines to make the process easier, but the ingredients are still essentially the same.
You either love it or hate it.
Unlike Hershey bars or M&M's, candy corn is one of those candies you either love or love to hate. The taste isn't complex and, in most cases, it is safe for those with food allergies. But because the flavor is more of an acquired taste, chances are, you have strong feelings about candy corn one way or the other.
Article continues below advertisement
Article continues below advertisement
Comedian Lewis Black famously ranted about candy corn and joked that every year around Halloween, he conveniently forgets that he hates candy corn and tries it, only to remember how much he hates it. On the other hand, according to People, it's Ashlee Simpson's favorite Halloween candy.
There's not really a wrong stance to take on the unique Halloween staple. But in honor of National Candy Corn Day, you have to respect the candy for still being as popular as it is today with so many strong feelings still surrounding it.