21 Savage Says He's Married in a Brand New Interview
During an interview with 21 Savage, the rapper revealed that he's in a relationship. In fact, he claims that he's married and happy. Who's the lucky person?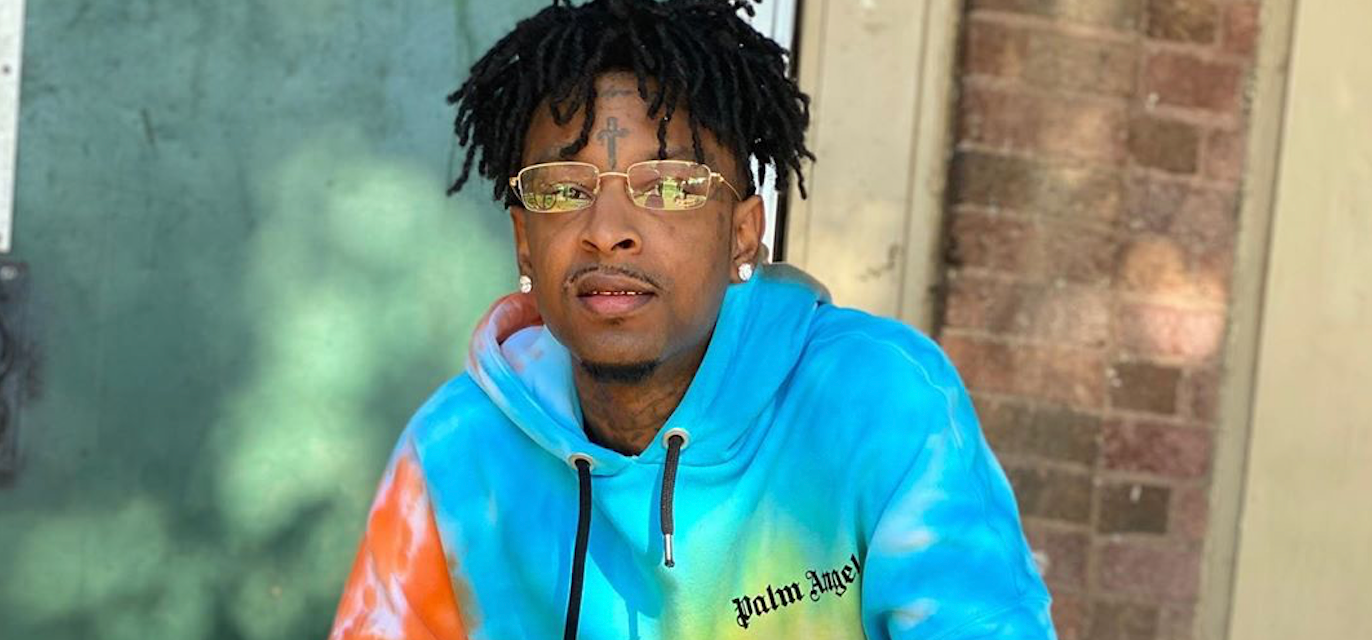 In an interview with Big Facts on October 1, rapper 21 Savage (She'yaa Bin Abraham-Joseph) talked about how he went to Beyoncé and Jay-Z's house after they helped provide him with legal counsel. Back in February 2019, 21 Savage was arrested and detained by ICE. The U.K.-born rapper's visa had reportedly expired. 10 days later, he was released. It looks like Bey and Jay-Z really came through.
Article continues below advertisement
21 Savage shared, "When I got out, I pulled up on Jay-Z at his house and sh*t. Him and Beyoncé was in there. And we was kicking it... I just was thanking him. When I first got out, I texted him like, 'I'mma pay you back.' He was like, 'I don't want your money.' He said, 'Pay me back by being great.' So I pulled up on him, chopped it up, just thanked him and sh*t like that, 'cause he ain't have to do that sh*t." However, many fans are intrigued by something else 21 Savage said during the interview: He revealed that he's in a relationship.
Article continues below advertisement
Who is 21 Savage dating now?
It appears as though 21 Savage is married to someone. During the interview with Big Facts, he says, "I ain't made any songs about [Amber Rose]. She in in a relationship. I'm happily in love. I got a family. I'm good." This was in response to a question about him missing Amber. Unfortunately, 21 Savage wouldn't spill the details about his new significant other. He said, "I can't really tell you all that. You can't let 'em know everything...I'm married. I'm happy."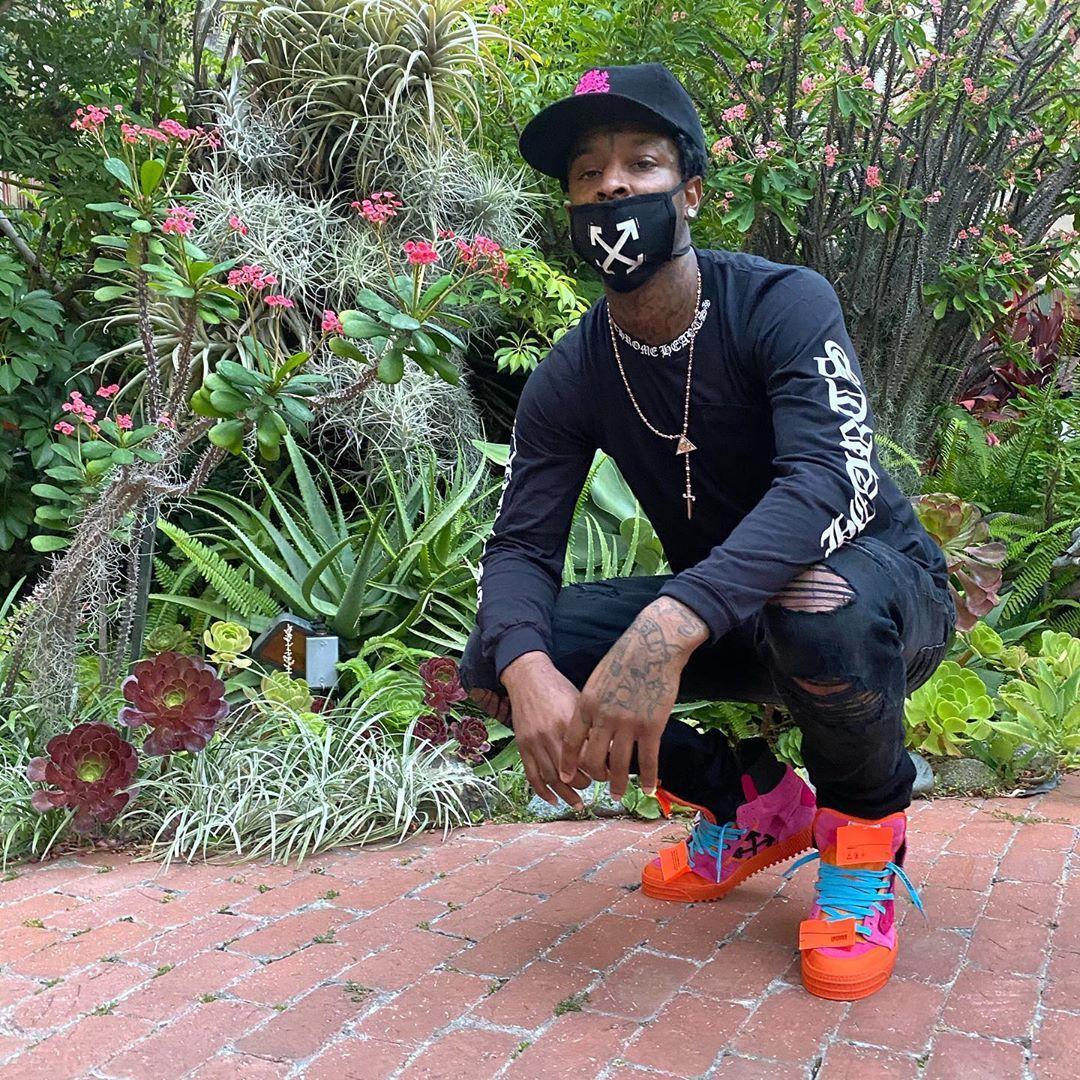 Article continues below advertisement
21 Savage has typically been pretty private about his love life, save for his super public relationship with Amber. We know he and Amber Rose definitely dated between 2017 and 2018, he allegedly dated Love & Hip Hop star Tommie Lee in 2016, and model Rubi Rose admitted that she and 21 Savage dated when they were both younger. Taking a look at the rapper's Instagram account, we see no evidence of a relationship there, either. Fans really did think 21 Savage and Amber Rose were going to make it, given the fact that she allegedly bought him a $50,000 promise ring.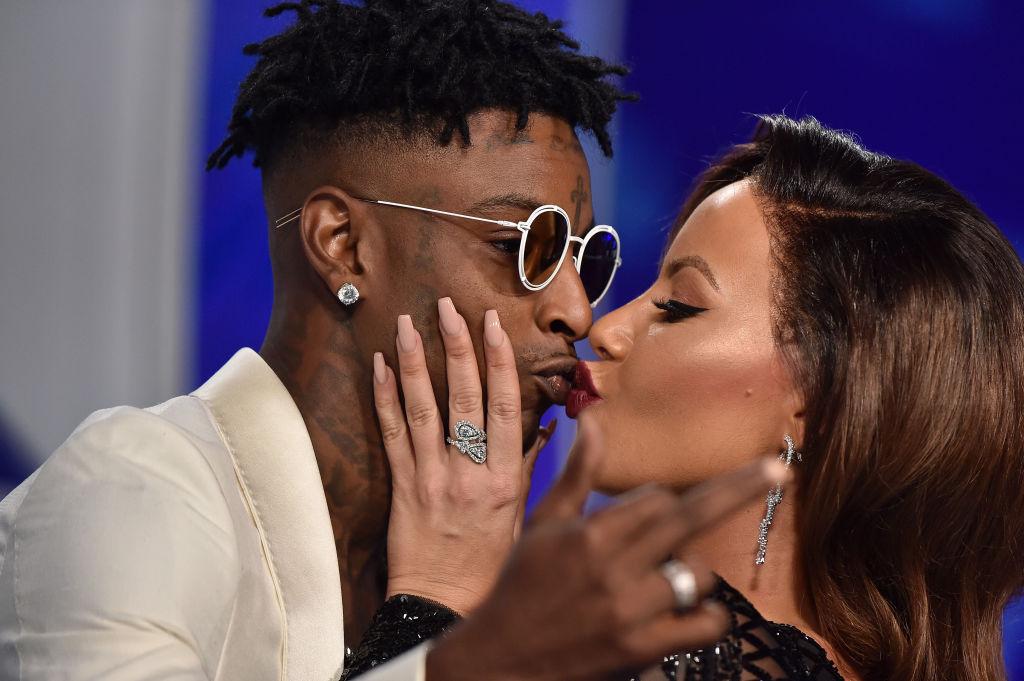 Article continues below advertisement
It spelled out "Loyalty 21" with white diamonds and rubies and it was supposedly designed by IF & Co. However, it doesn't look like we'll be seeing any PDA from 21 Savage and his wife any time soon.
Plus, it looks like the rapper really wants to focus on his career. On September 29, a 21 Savage and Metro Boomin announced their album, Savage Mode, on October 3. "Savage is defined as fierce. Beastly and untamed. Mode is defined as a way of operating or using the system. So to be in Savage Mode is to go hard without anything to stop or deter you from your mission. Basically, this means when someone is in Savage Mode, they are not to be f***ed with," a trailer explained.
Article continues below advertisement
Looks like everything is coming up 21 Savage. We're happy he's found love and happiness with this person!