Who Is Asher Angel Dating? Fans Spotted His Rumored Love Interest in a New Photo
The recording artist/influencer went through a high-profile breakup with Annie LeBlanc in May 2020, but who is Asher Angel dating now?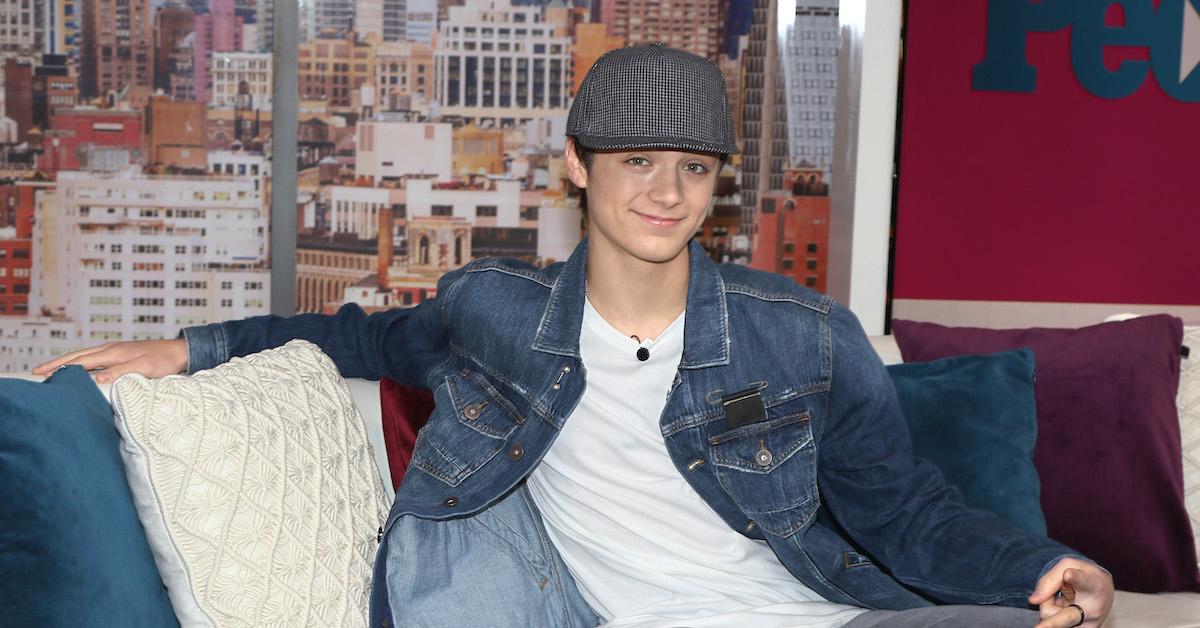 You might remember Asher Angel from his role as Jonah Beck on the Disney Channel series Andi Mack — but today, he's more widely known as a recording artist and a social media influencer. (Oh, and a teen heartthrob.) Naturally, his fans need to be updated about his relationship status at all times.
So who is Asher Angel dating in 2020? Let's investigate!
Article continues below advertisement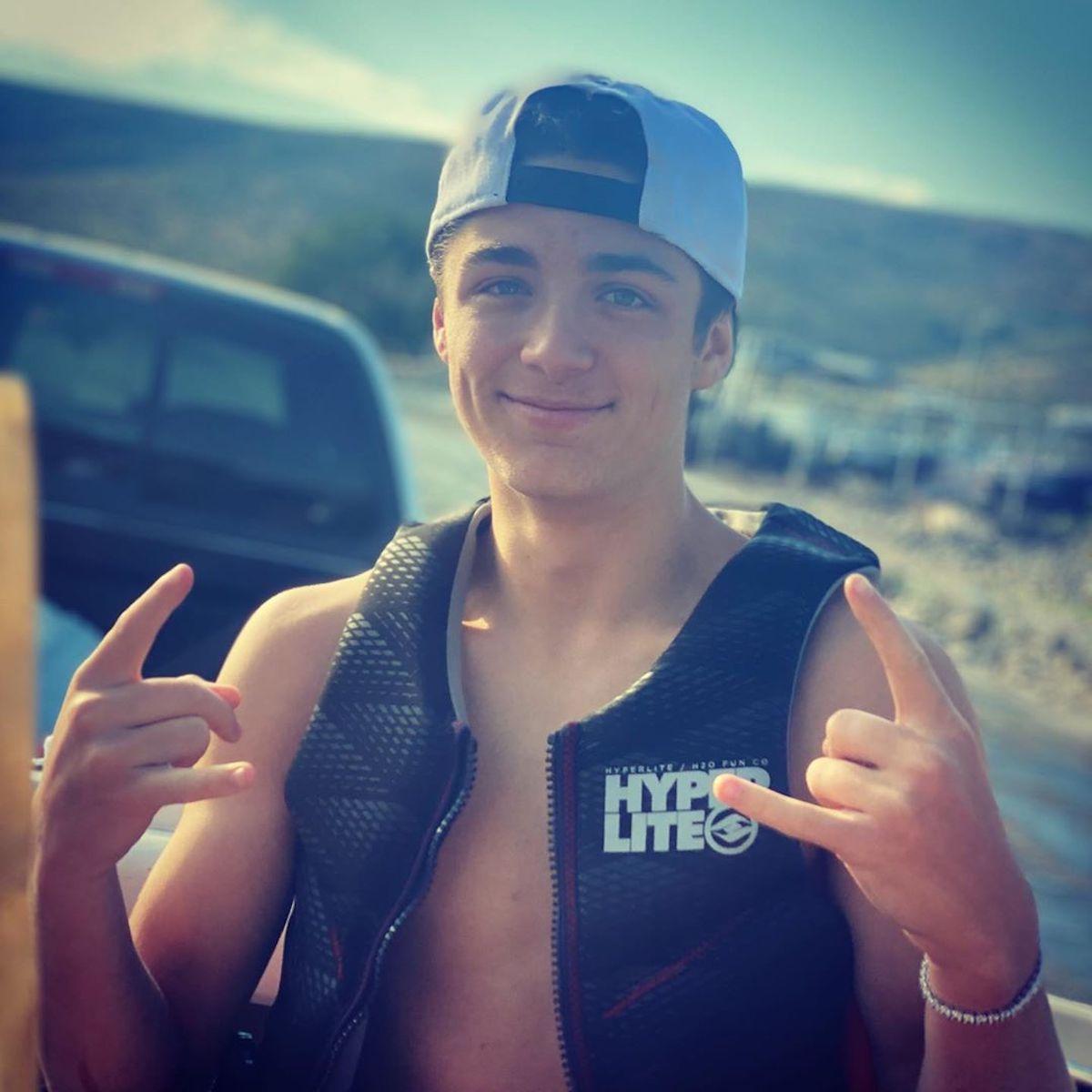 Asher Angel and Annie LeBlanc broke up in early 2020.
Just to recap, Asher and Annie met back in June 2018 on the set of Asher's music video for "Chemistry" — and they became Instagram official by February 2019.
"She's super cool, super nice and she makes me happy," Asher told Zach Sang on his podcast in May 2019. "I make her happy, I guess, somehow. I don't know how. It's crazy. But she's the best and she's very supportive."
Article continues below advertisement
After more than a year together, Annie took to her Instagram Story on May 13, 2020 to reveal that she and Asher decided to end their relationship. "It breaks my heart to write this, but Asher and I have broken up," she wrote.
Article continues below advertisement
Annie continued, "It's no ones fault, especially not his. He treated me exactly the way a girl should be treated and deserves no hate. He will always hold a special place in my heart and I wish him nothing but the best. I hope you guys will understand and continue to support and love us both."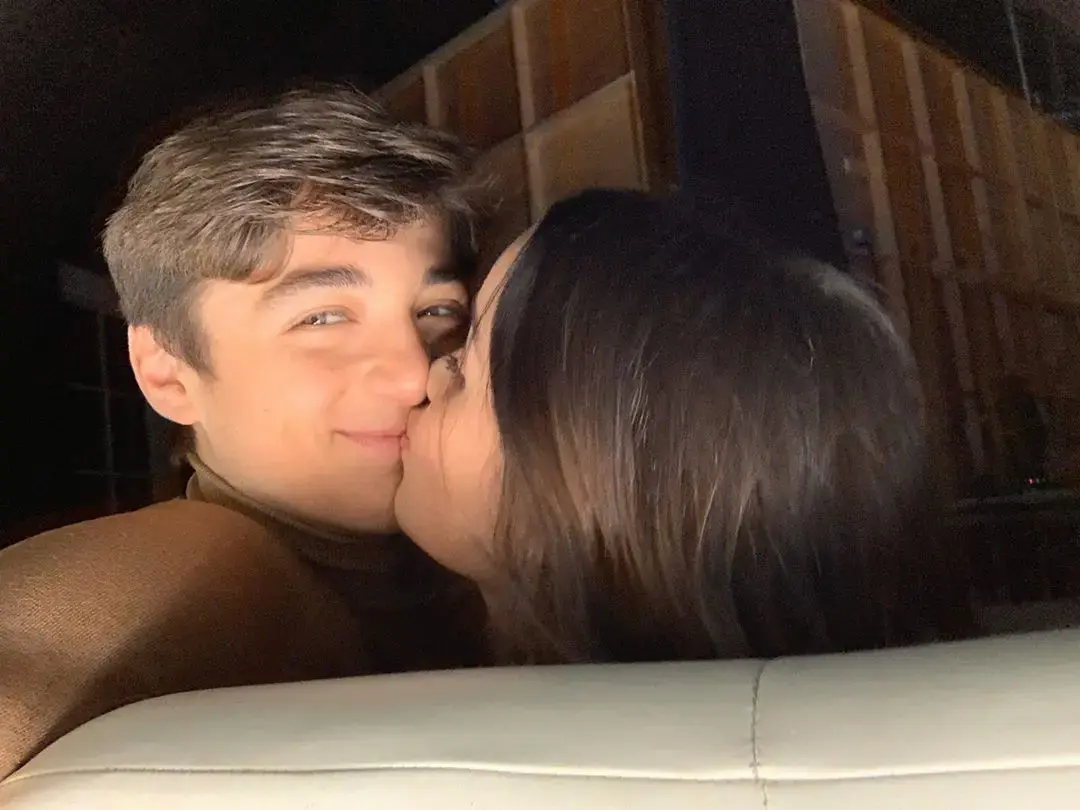 Article continues below advertisement
Who is Asher Angel dating now, in 2020?
Fans were understandably shocked and heartbroken as a result of Asher and Annie's breakup. But considering Annie was 15 and Asher was 17 at the time, the odds of things working out long term were stacked against them.
It wasn't too long after Asher and Annie officially split that fans started shipping him with someone else: Reagan Sheppeard. If Reagan looks familiar, it's because she starred in Asher's music video for his song "Do U Wanna." The pair were extremely physically affectionate in the video and in the visual for it — prompting fans to wonder if there was more than just acting going on.
Article continues below advertisement
Asher began posting flirty comments on Reagan's Instagram, which only added to the romance speculation. All it took was the Andi Mack alum leaving a heart emoji on one of her photos for fans to go wild.
Article continues below advertisement
Adding fuel to the flames, Asher posted a video that included Reagan in the background to his Instagram Story in September. The shot was even highlighted by the TikTok Shade Room Instagram account. "Okay we see #asherangel and his supposed bae raegan in the back!!" the account captioned a screenshot of Asher making a duck face while sitting a vehicle with Reagan in the background.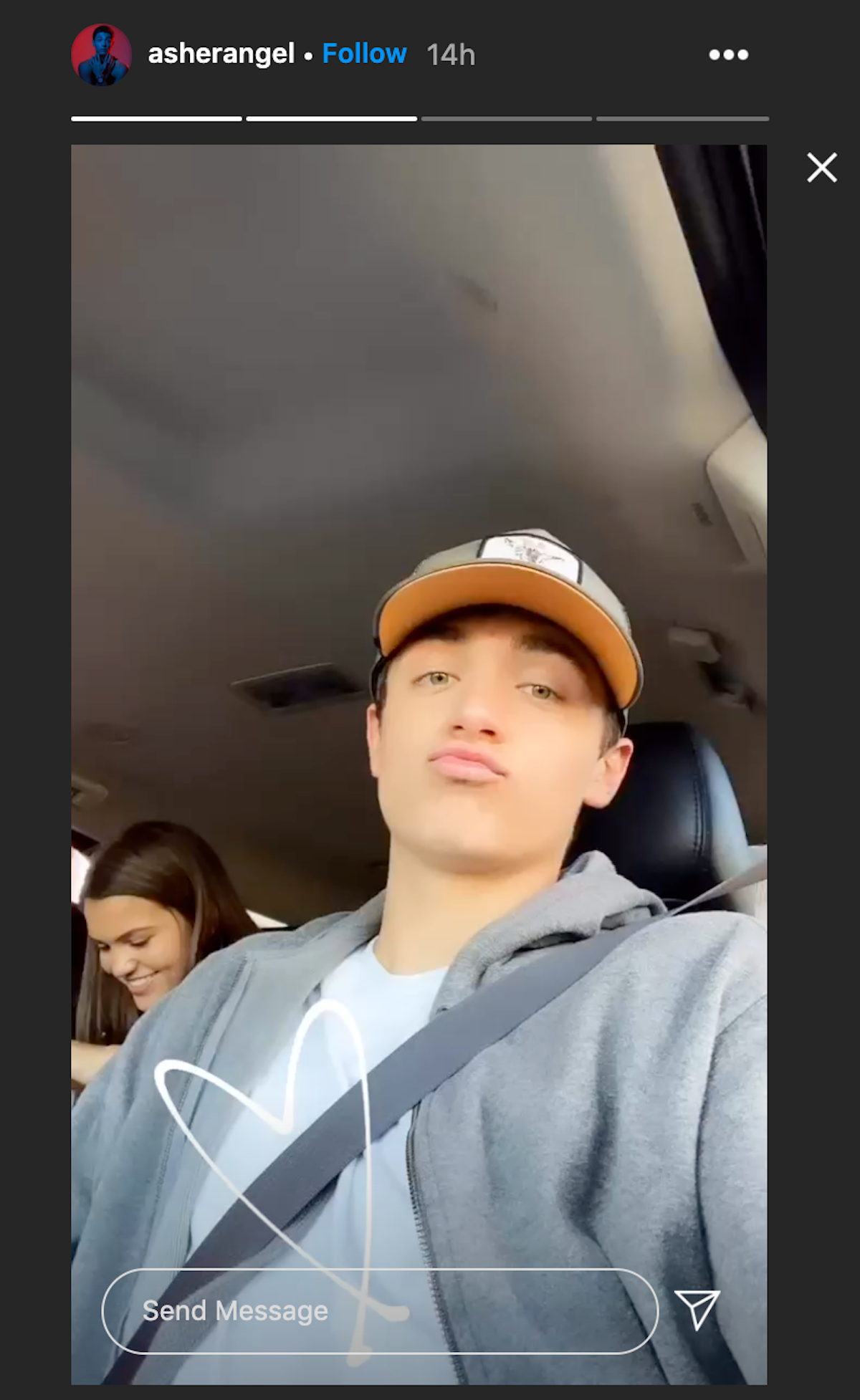 Although neither Asher nor Reagan have officially confirmed that they're dating, the signs point to a possible romance. And unless they say otherwise, you can bet fans will continue to be convinced the 18-year-olds are a romantic couple.