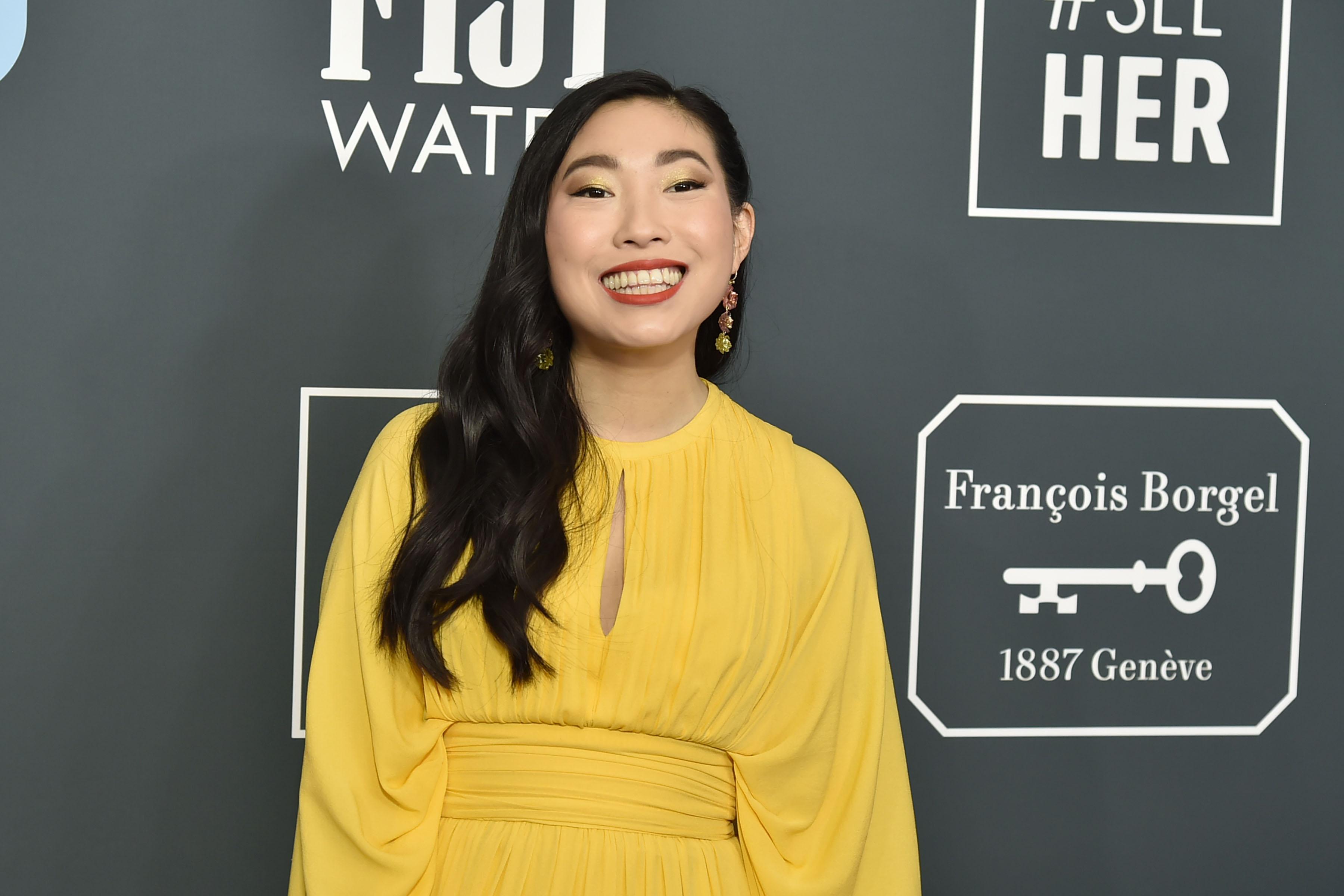 Awkwafina's Grandmother Is Just as Cool as the One Who Plays Her in 'Nora From Queens'
Awkwafina is about to fill the Broad City sized hole in Comedy Central's lineup while drawing inspiration from her own real life family in Nora from Queens. Judging by the previews alone, it already looks like her grandmother in Nora from Queens is going to steal the show. She is every bit as fun and spunky as you'd expect someone in Awkwafina's family to be. And although the actress who plays Awkwafina's grandmother isn't her real life grandma, she was inspired by the real person.
Article continues below advertisement
Who is Awkwafina's grandmother?
In real life, Awkwafina's grandma is one of her biggest supporters. Grandma-fina, as her granddaughter calls her, joined the comedienne on Today in July 2019 and revealed that the family was always entertained by Awkwafina's antics when she was a child. And, she added, she's happy to still be alive to see her perform on-screen. If you want Grandma-fina to adopt you as her other grandchild, you probably aren't alone.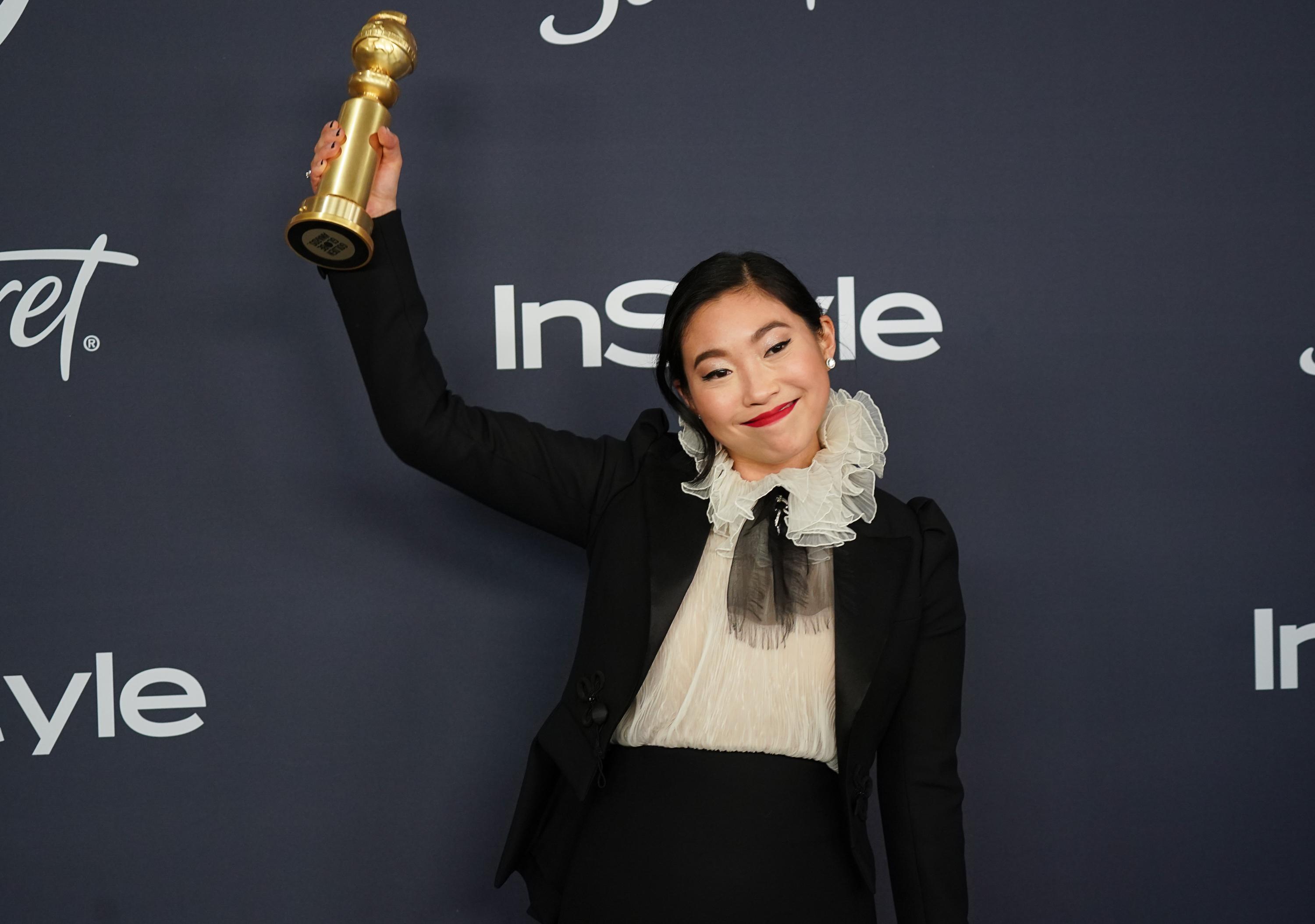 Article continues below advertisement
"When she was about six-years-old, she started making us laugh," Grandma-fina said. "Then, every time we get together as a big family, she'd make us laugh and roll on the floor." Before Nora from Queens, the 31-year-old co-starred in movies like Oceans 8, Neighbors 2: Sorority Rising, and Jumanji: The Next Level, so she had likely already made her family plenty proud even before she landed her own show.
Awkwafina is close to her grandma in real life too.
In Nora from Queens, Awkwafina is super close to her grandma and it's adorable. But when she talks about her real life Grandma-fina, it's clear where the inspiration for that relationship came from. When Awkwafina filmed the dramedy The Farewell, she was finally able to share a movie with her Grandma that was in Chinese as opposed to all English, which her grandma has a hard time understanding.
Article continues below advertisement
Awkwafina told Thrillist that it was a great experience being able to share it with her and bond over the film and language. She said it was "super emotional" being able to share the movie with her grandma. Because of that experience, she was able to grow even closer to her grandma and shared that it was a connection she knew her grandma could see was important to her.
Article continues below advertisement
You'll probably recognize the actress who plays Awkwafina's grandma.
The actress who plays Awkwafina's grandmother, Lori Tan Chinn, is probably most well known for her role as Mei Chang in Orange Is the New Black. In the Netflix series, she was feisty, if mostly silent, but in Nora from Queens, Lori is more vocal about her steadfast opinions and on track to be the surprise star of the show, despite Awkwafina's character's name being right there in the title.
While Nora from Queens is only somewhat autobiographical, it's clear that Awkwafina drew on her real life family and experiences in order to create a relatable comedy that speaks to the slacker and sentimental in all of us. But let's be real here — nothing probably beats her real life Grandma-fina.
Watch Nora from Queens on Thursdays at 10:30 p.m. ET on Comedy Central.