Is Bella Thorne Engaged to Benjamin Mascolo? See Their Instagram Announcement
Who is Bella Thorne engaged to? She and Benjamin Mascolo announced their engagement via Instagram. Keep reading to see her ring and the reveal.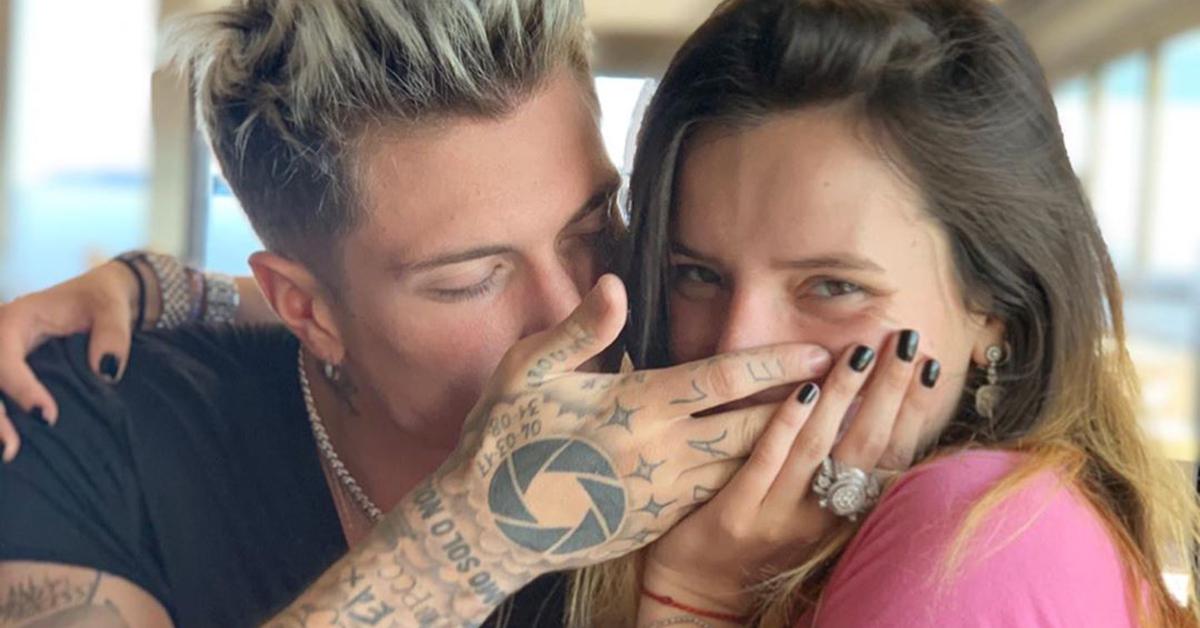 Actress Bella Thorne is a force to be reckoned with. The multi-talented 23-year-old not only has years of acting experience and director credits under her belt, but she's also a successful cannabis entrepreneur, having launched her own brand in 2019. It's no secret that she's thriving when it comes to her professional career, and fortunately, it looks like the same can be said about the star's love life.
Article continues below advertisement
For the past two years, Bella has been dating Italian singer Benjamin Mascolo. And judging by their Instagram timelines, they've gotten quite close and are very public about their open relationship. However, one of Bella's posts has left fans questioning whether they're engaged. Could it be true that Benjamin popped the question? Here's what we know.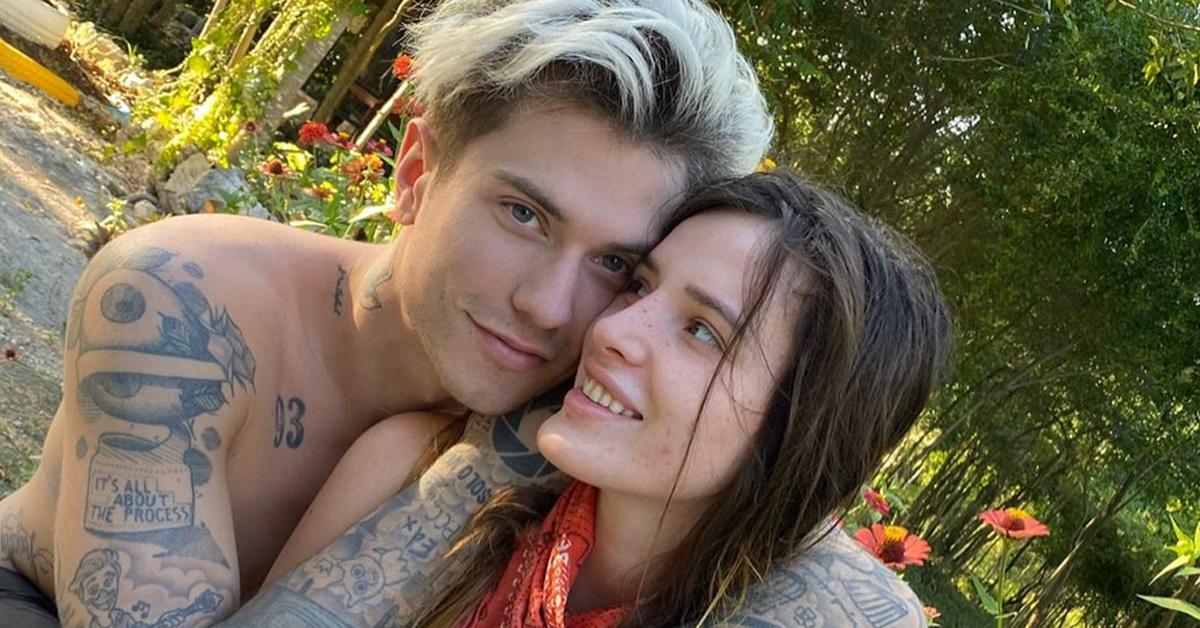 Article continues below advertisement
Who is Bella Thorne engaged to?
On March 20, 2021, Benjamin took to Instagram with a huge announcement: "She said YES," he captioned a carousel of photos of himself with Bella, who is excitedly rocking an engagement ring.
Article continues below advertisement
Meanwhile, Bella took to her Instagram Stories to share photos of the milestone — starting with a "how it started" versus "how it's going" comparison.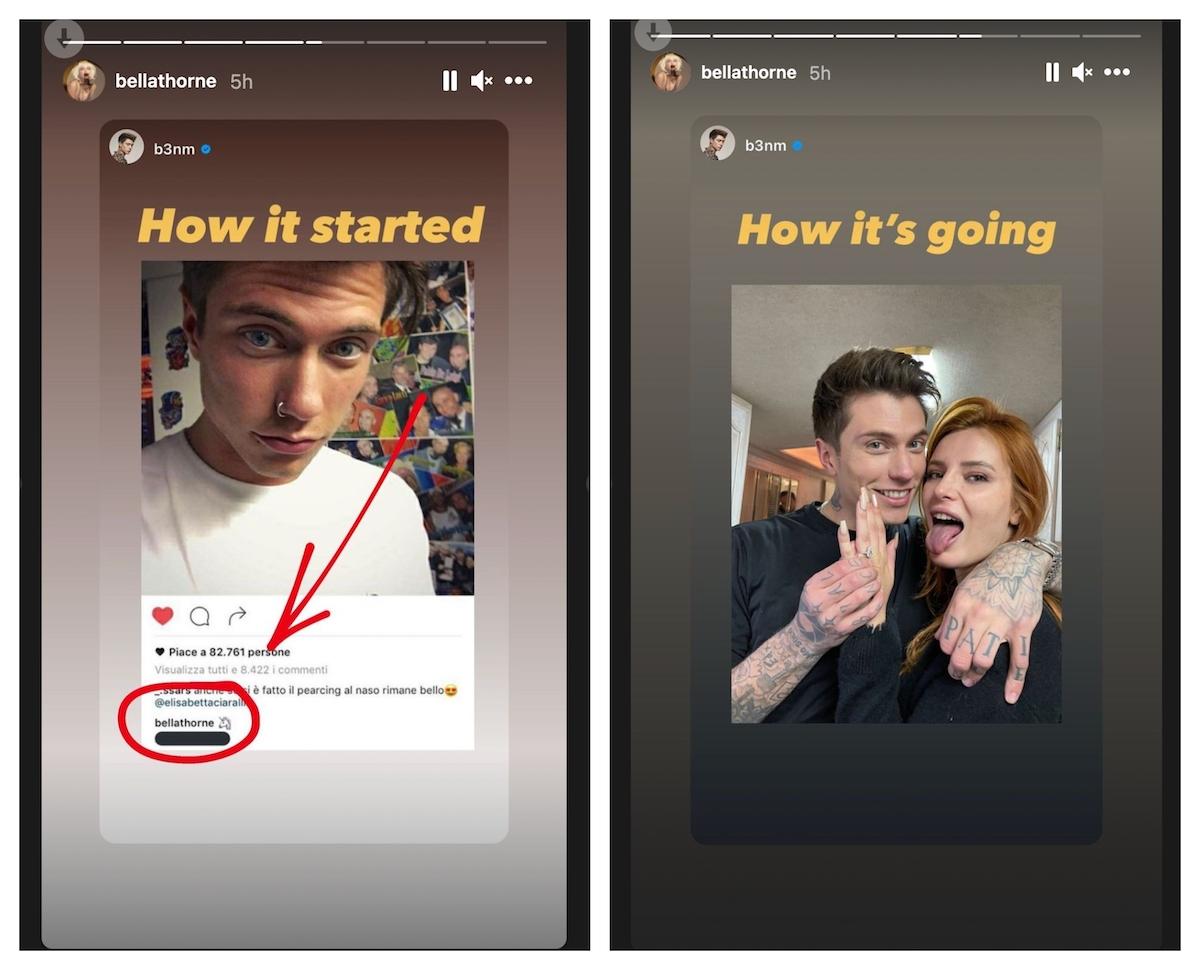 Article continues below advertisement
The actress also posted a video of herself showing off her new engagement ring via Instagram Stories. And in it, she seemed positively giddy about her impending union.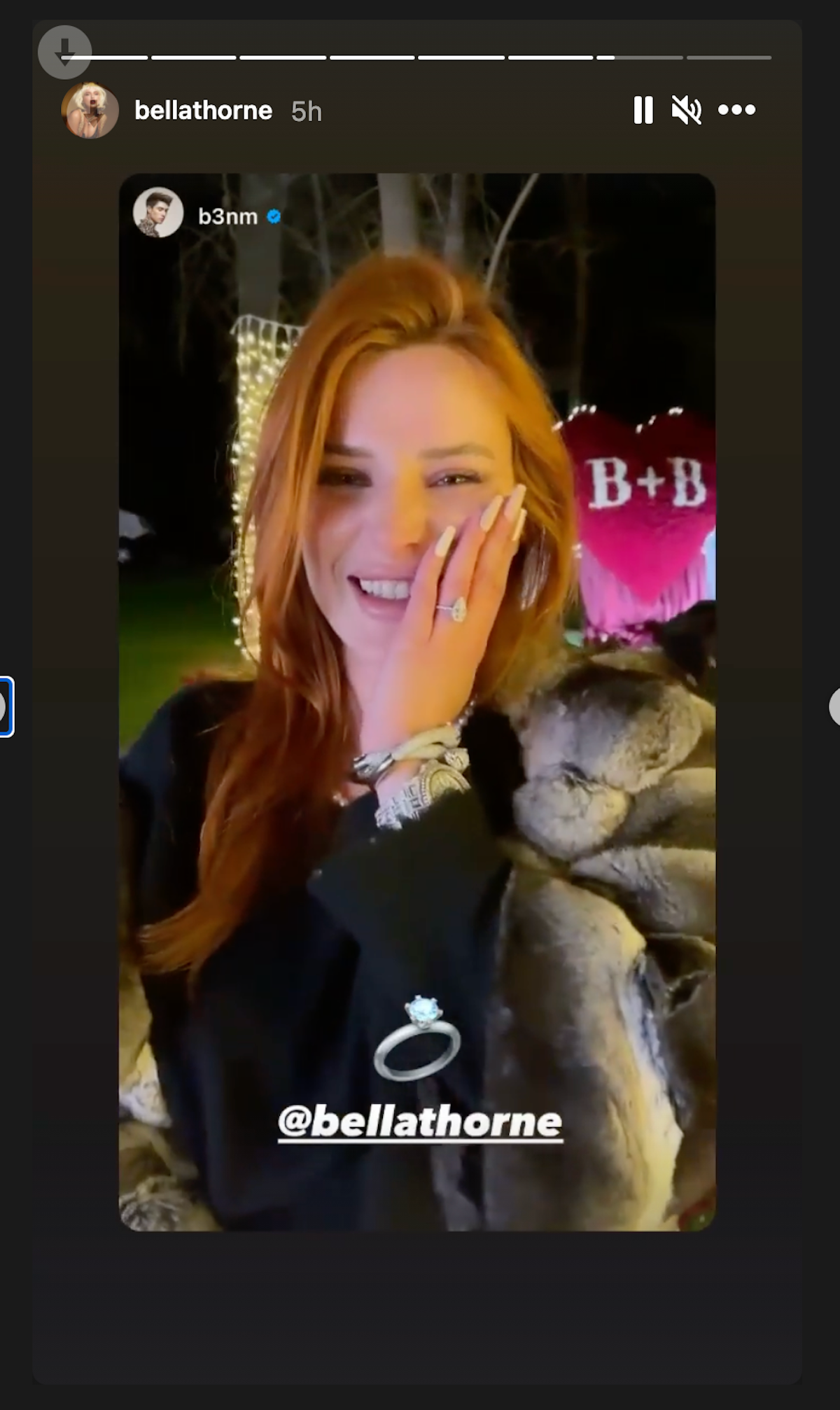 Article continues below advertisement
Bella Thorne engagement rumors previously swirled in 2020.
In January 2020, Bella shared a sweet photo of Benjamin looking into the camera and captioned the pic: "Big announcement coming soon. I'm so happy, Boats in Venice." The caption was accompanied by ring emojis and hearts, which fans quickly took to mean an engagement.
Several people sounded off in the comments, asking Bella if she was secretly engaged. Although Bella never clarified what she meant, others still offered their congratulations, adding responses like, "So happy for both of you" and "Congrats on your secret engagement. Well played."
Article continues below advertisement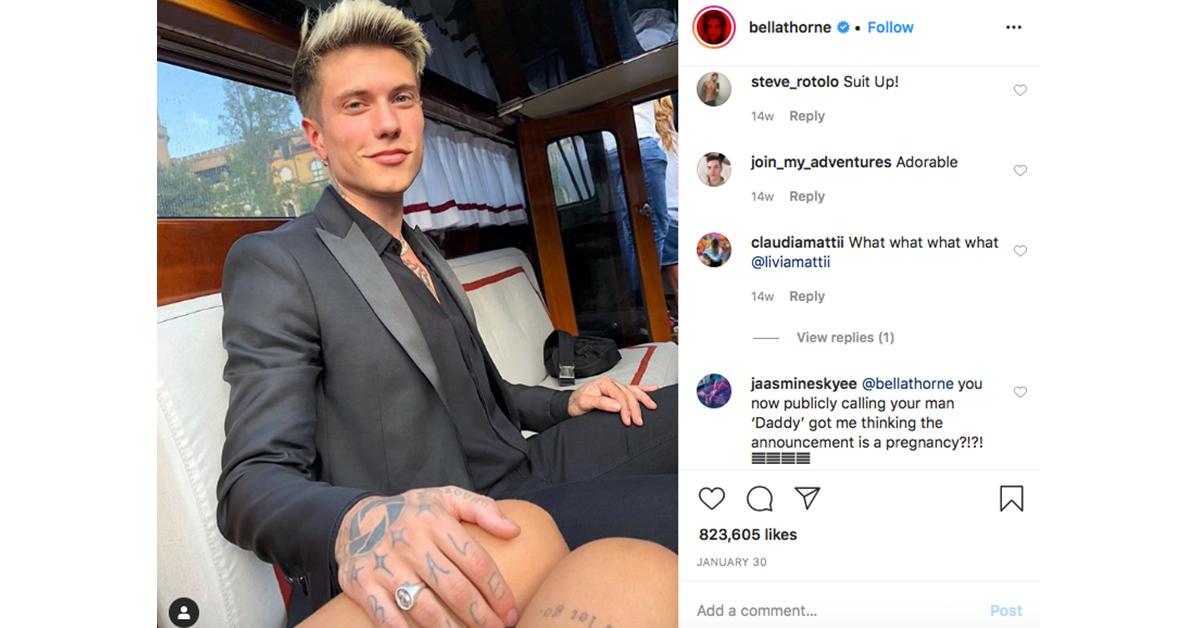 Some fans even thought Bella Thorne was announcing her pregnancy.
While most fans started to celebrate what sounded like an engagement announcement, others suspected that she was hinting at a secret pregnancy. One fan asked: "Preggers...?" and another commented: "I think she's pregnant."
Article continues below advertisement
This wouldn't be the first time that pregnancy rumors have surfaced about the actress. In 2018, after she shared a photo of her ex-boyfriend, Mod Sun, kissing her stomach, fans got suspicious and asked if she was expecting. It definitely didn't help matters when Mod Sun responded with "Love u mamma" in the comments, but in the end, those pregnancy rumors turned out to be false.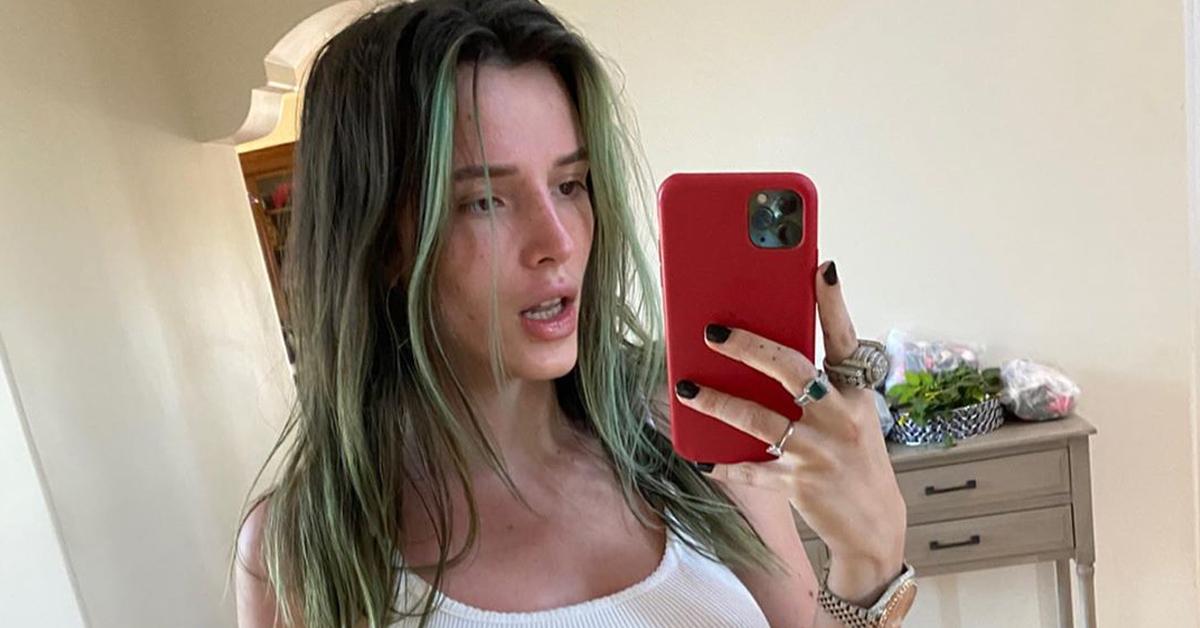 There's no word yet about when Bella and Benjamin are planning to tie the knot. However in the Instagram Stories video, he can be heard telling her, "Thank you for being amazing, baby, I love you so much ... Now we're getting married — soon, hopefully!"
So who knows? Maybe they will skip the huge wedding fanfare altogether, and fans will be getting an even bigger announcement via Instagram in the near future.
Congrats to Bella Thorne and her brand new fiancé, Benjamin Mascolo!