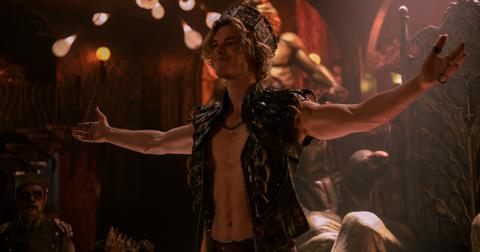 Caliban Is the Prince of Hell on 'Sabrina' — Details on the Actor Who Plays Him
By Shannon Raphael

Updated
After months of anticipation and an abundance of fan theories, Season 3 of Chilling Adventures of Sabrina has finally arrived on Netflix. The horror-thriller take on the Sabrina comics introduced a slew of new characters to Season 3 — including one formidable villain.
Caliban is the Prince of Hell who is causing issues for Sabrina Spellman (Kiernan Shipka) and her group of allies on Season 3. Because nothing can be easy, even when it comes to taking control of Hell, Caliban will serve as an obstacle when it comes to Sabrina attempting to free Nick (Gavin Leatherwood) from Hell.
Who is Caliban on Chilling Adventures of Sabrina? We have the details on his character and the actor who plays him.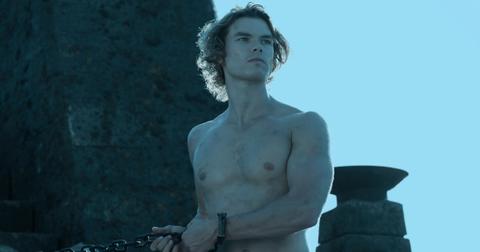 Who is Caliban on 'Chilling Adventures of Sabrina'?
At the end of Season 2 of Chilling Adventures of Sabrina, Nick nobly sacrificed himself to go to Hell in order to try to defeat the Dark Lord. Sabrina was also demoted from being the Queen of Hell at the end of the second season, leading for a Game of Thrones-esque fight for the title.
When Sabrina and her pals head to Hell to try to rescue Nick, they are met by Caliban (Sam Cornett). He has similar aspirations to Sabrina, and he considers himself the Prince of Hell.
While Sabrina is mainly trying to become the Queen of Hell to get Nick back, Caliban was sculpted from the City of Pandemonium aka clay from Hell. Therefore, he thinks he's a more logical successor for Hell's throne.
Caliban also tells Sabrina that he's intending on taking over Earth and bringing it to the underworld once he's in charge of Hell, making the stakes even higher for the teen.
As the season progresses, Sabrina and Caliban have to gather three Unholy Regalia pieces in order to win control of Hell. While the two initially are hellbent (pun intended) on deceiving one another, their relationship ultimately complicates toward the end of the season. While we won't spoil what happens, your opinion of Caliban will likely ebb and flow throughout the eight episode third part of CAOS.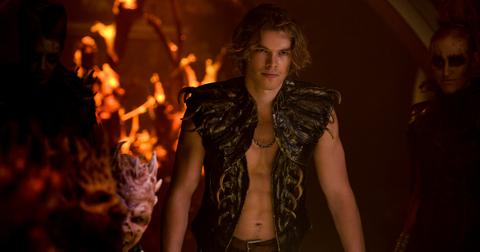 Who is Sam Corlett?
One thing that is for sure about Caliban is that the actor who plays him is getting a lot of attention online. Many Twitter users went crazy over the Prince of Hell. The Australian started his career in modeling, and the Netflix series is his first major acting gig.
He graduated from the Western Australia Academy of Performing Arts in 2018 with a Bachelor's degree in Performing Arts. He also often shares photos from his modeling campaigns on his Instagram page, and behind the scenes shots from the show.
While it's unconfirmed if his character will return for subsequent seasons on CAOS, Sam will next be seen in the Australian drama The Dry.
Chilling Adventures of Sabrina Season 3, Part 1 is now available to stream on Netflix.