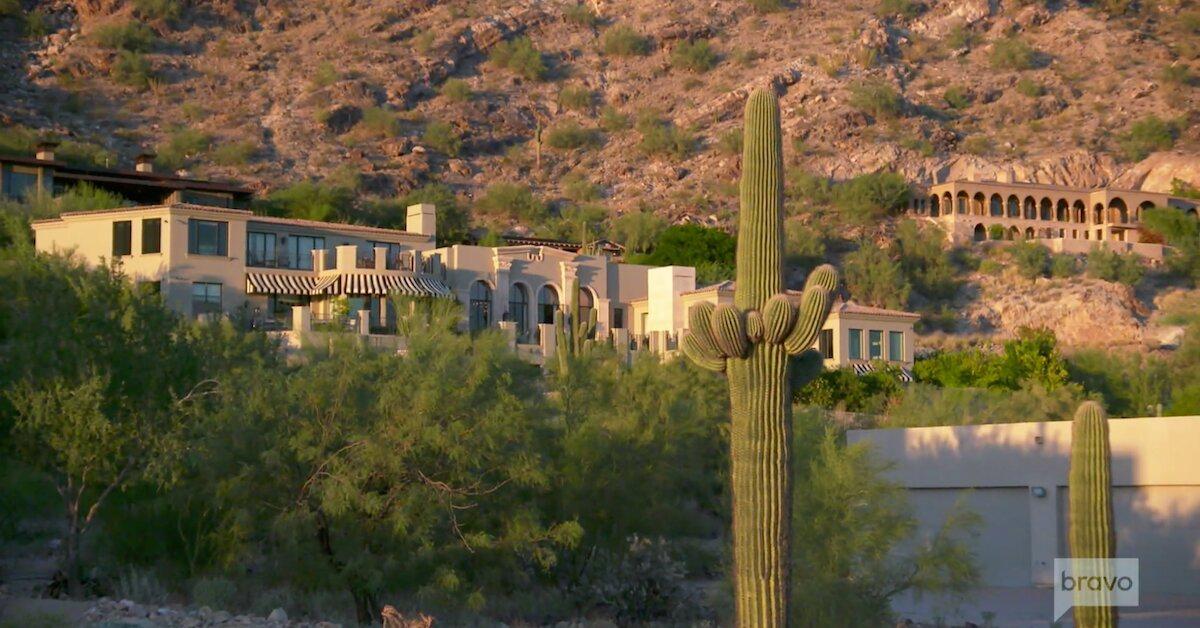 Meet the Owner of Arizona's "Bella Paradiso" From 'Million Dollar Listing'
On a recent episode of Million Dollar Listing Los Angeles, realtor Tracy Tutor was summoned to Scottsdale, Ariz. to meet with a very motivated seller looking to offload her 20,000-square-foot home.
The owner, who was simply identified as "Char" on the Bravo series, revealed that the property (which has been dubbed "Bella Paradiso") took three years to build and required carving out the side of a mountain — a process that cost $1.6 million all on its own. Needless to say, this is one mega rich client.
Article continues below advertisement
Who is Char from 'Million Dollar Listing'?
We couldn't find much about the Paradise Valley resident apart from what she shared on the show, but we do know why her and her husband are putting the six-bedroom, 12.5-bath mansion on the market.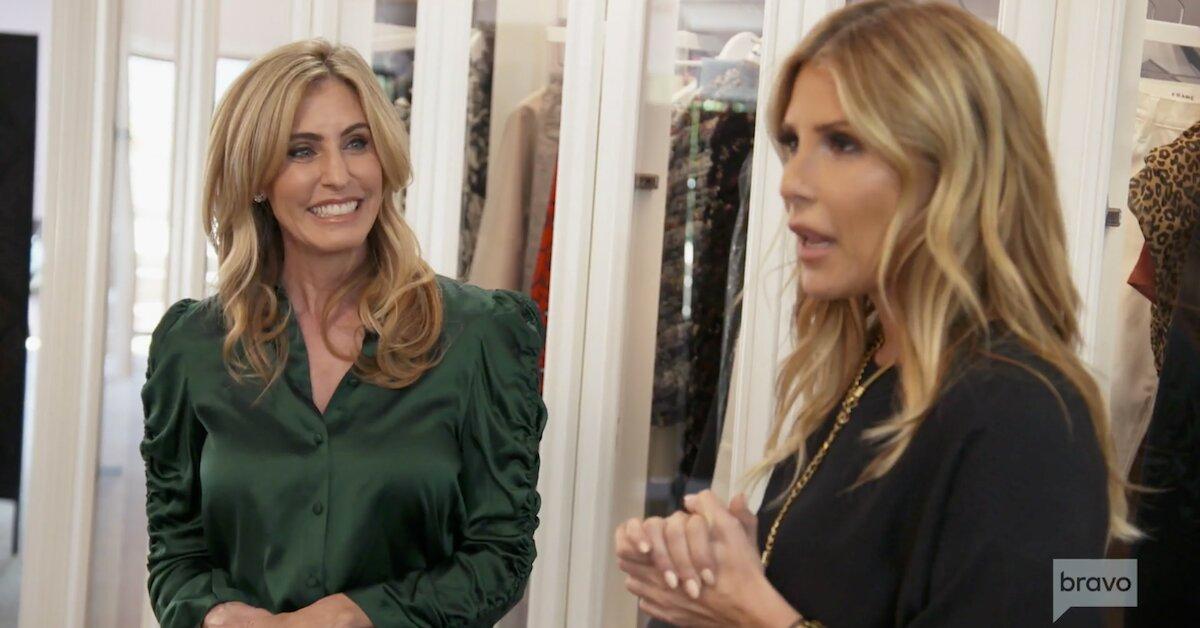 Article continues below advertisement
"Bella's actually my 22nd home I've built," Char, a licensed general contractor, told Tracy. "I'm just looking forward to doing it again. I've already started blueprints. I love the process and it's time to sell and build again."
Char added that because she owns another house down the street, she can move out of Bella Paradiso at any time. "I don't want to play games any more. I want to set a good price and lets get it sold," the builder said of the 1.21-acre property, which was previously listed in 2018 for nearly $23 million.
Tracy appreciated Char's trust in her — and the blonde beauty's style. "She's over the top. I mean the woman is fabulous," the real estate agent gushed in an on-camera interview. "Everything about this house is impeccable."
Char clearly spared no expense when designing the home. She paid $100,000 to fly in six artisans from Italy to install a special table in the living room that shows the ballroom below, and spent $125,000 on a hand painted backsplash for the kitchen.
Article continues below advertisement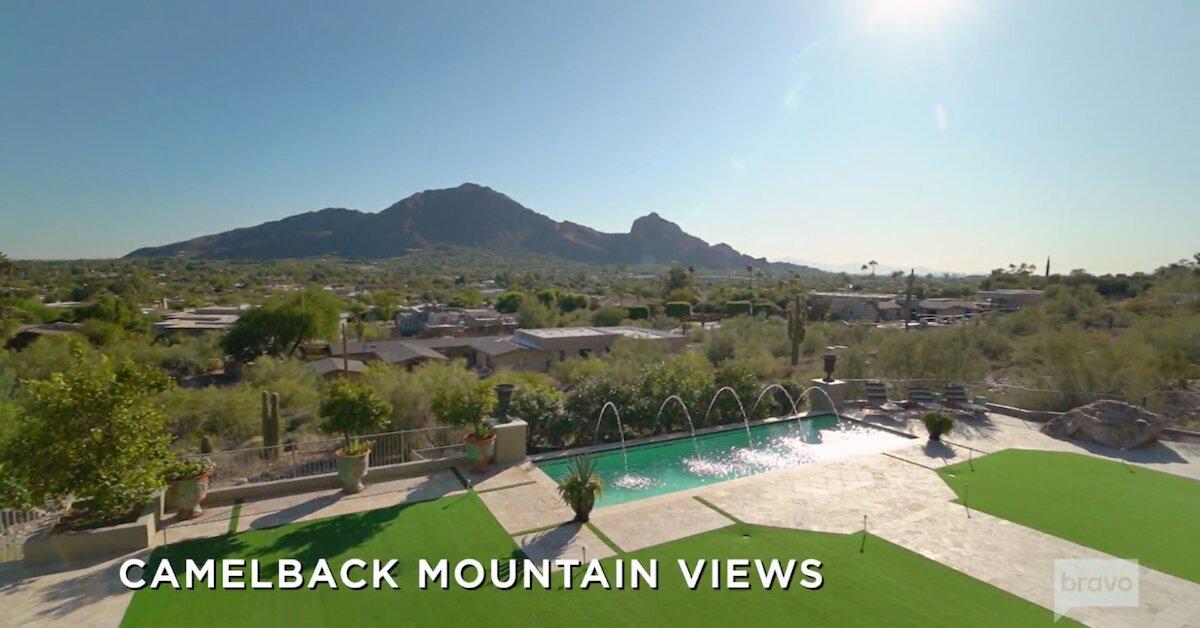 The residence also includes a lower-level event space that boasts spectacular views of Camelback Mountain. "I let smaller, little charities have their fundraisers here instead of in a hotel ballroom — they can do everything for free here," Char noted.
"It's helped them make millions of dollars in our community that would've never been raised. This house really does have a good, generous heart."
Article continues below advertisement
Bella Paradiso is currently listed for just under $14 million.
According to Realtor.com, the home has been on the market for nearly 300 days. It would be the perfect place to quarantine given that the house features a movie theater and interior basketball court.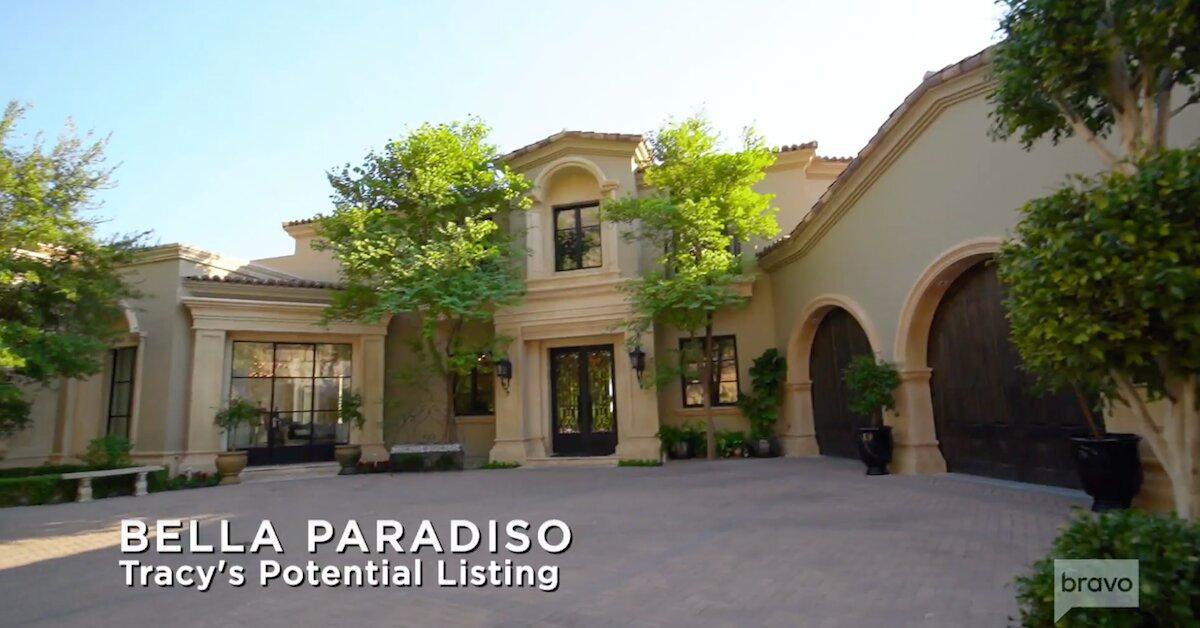 The description reads, "Nationally recognized interior designer, Jamie Herzlinger, completed this home with state of the art furnishings and design elements hearkening back to the time of the Golden Era.
"From the dramatic entrance on the grand level with a striking staircase, to the open concept kitchen with dual island and oversized butler's pantry, to the hand laid wood flooring and custom metal work, every inch of this exquisite estate will take your breath away."
New episodes of Million Dollar Listing Los Angeles air Tuesdays at 9 p.m. ET on Bravo.