Chelsea Day Has Made It Clear Through Her Role on 'Street Outlaws' That She Is a Talented Street Racer
Chelsea Day is one of the many stars of 'Street Outlaws,' but what do we know about her outside of the show? Details on the racer.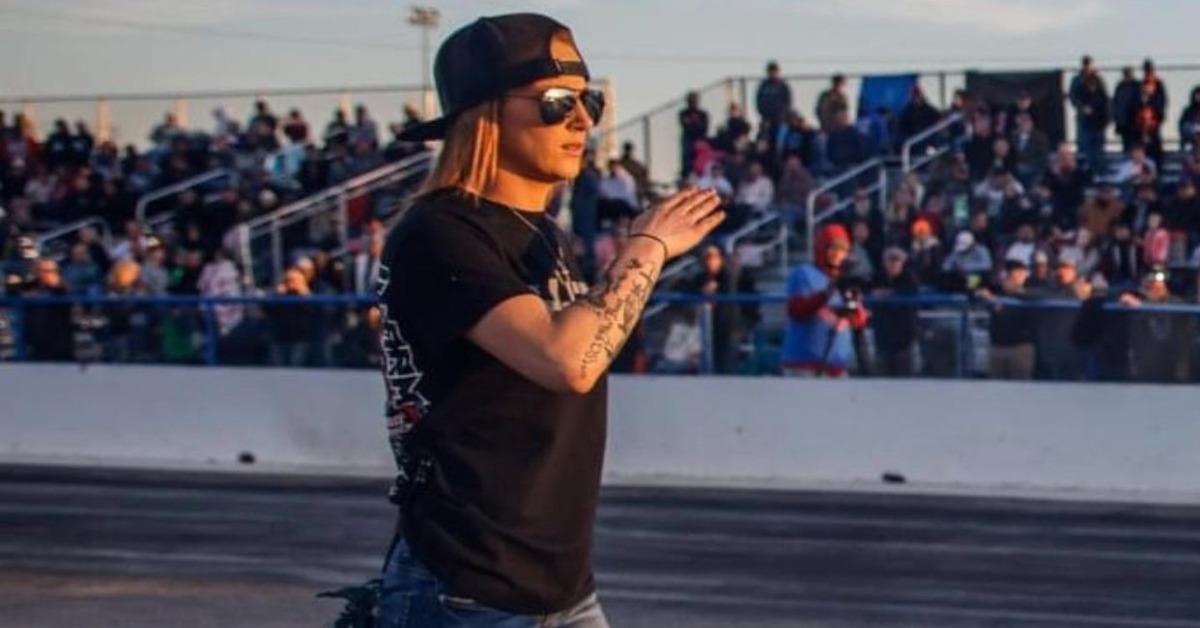 The hit Discovery racing show Street Outlaws Memphis has been a fan favorite ever since it first aired in 2013, and over the years the program has seen countless race car tinkerers and drivers join its ranks. As of late, one of the women who has taken center stage on the program has been Chelsea Day, an avid racer and proud mother whose prowess on the asphalt is enviable and whose love for her family knows no bounds.
Article continues below advertisement
With that being said, who exactly is Chelsea, and what has she shared with fans about her life both on and off the racetrack? Here's a breakdown of the known details surrounding the Street Outlaws Memphis star.
Article continues below advertisement
So, who is Chelsea Day? She took on a much more prominent role on 'Street Outlaws' during Season 5.
During the course of the fifth season of Street Outlaws Memphis, and thanks in part to her husband's alleged back injury, Chelsea Day has become a much more present face on the program and opened up a lot more to fans who are curious about who exactly she is. Born on Jan. 12, 1994, Chelsea is 27 years old and the proud mother of two children, Kamden, 6, and Novaleigh, 4.
Chelsea married fellow street racer Joshua "Doughboy" Day on Sep. 20, 2015, and it's clear that the duo has quite a strong bond as Joshua even has Chelsea's name tattooed on him. Aside from their two young children, Chelsea and Joshua are also the parents of a dog named Bane, who joined the family back in 2017.
Article continues below advertisement
As she has described on Street Outlaws Memphis, racing runs in the Day family, and she took to the sport from a young age. Nicknamed "Chelarilla," Chelsea's affinity for racing began before she even took the wheel of her own car.
Article continues below advertisement
Indeed, she used to help her older sister and fellow famed racer, Precious Cooper, prepare for races. It's unclear when exactly Chelsea began racing on her own, but photos of her at street races on Instagram date back to 2013.
As the years went on and she spent more time surrounded by racers, Chelsea cultivated her own skills as a driver and now pilots a turquoise muscle car named TomKat, which has led her to many victories. It seems like she has also may have recently purchased another race car, a white 1973 Camaro, per another social media post.
Article continues below advertisement
Chelsea, alongside Precious, Joshua, JJ Da Boss, and Mallory Gulley, make up Team MSO. Their racing squad is one of the most respected groups to emerge from the Memphis area, and JJ's skills in cultivating and empowering women to race have proven fruitful for their entire team, as fans of Street Outlaws Memphis know.
Article continues below advertisement
Chelsea's Instagram page paints a picture of a woman who loves her family, sports, and tattoos.
Plenty of information can be gathered from Chelsea's Instagram, including some of the things that are apparently most near and dear to her heart. The racer constantly posts photos of herself with her two children as well as with Joshua and their dog, showing a clear passion for her family.
Aside from those posts about her family (and Street Outlaws Memphis), it appears that Chelsea is a tattoo aficionado, and some of her most visible ink has to do with her kids. She has shared images of two clocks tattooed on her forearms that seemingly represent the birth times of Kamden and Novaleigh.
Chelsea also appears to be an avid basketball fan, with posts in support of the Cleveland Cavaliers on her feed.
Catch Chelsea alongside the rest of the Street Outlaws Memphis squad Mondays at 8 p.m. EST on the Discovery Channel.