Dexter Is Back, and the Serial Killer's Son Is All Grown up and Looking for Pops
The wildly popular serial-killer Showtime series 'Dexter' is back and picking up where the maligned finale left. Dexter's son Harrison also returns.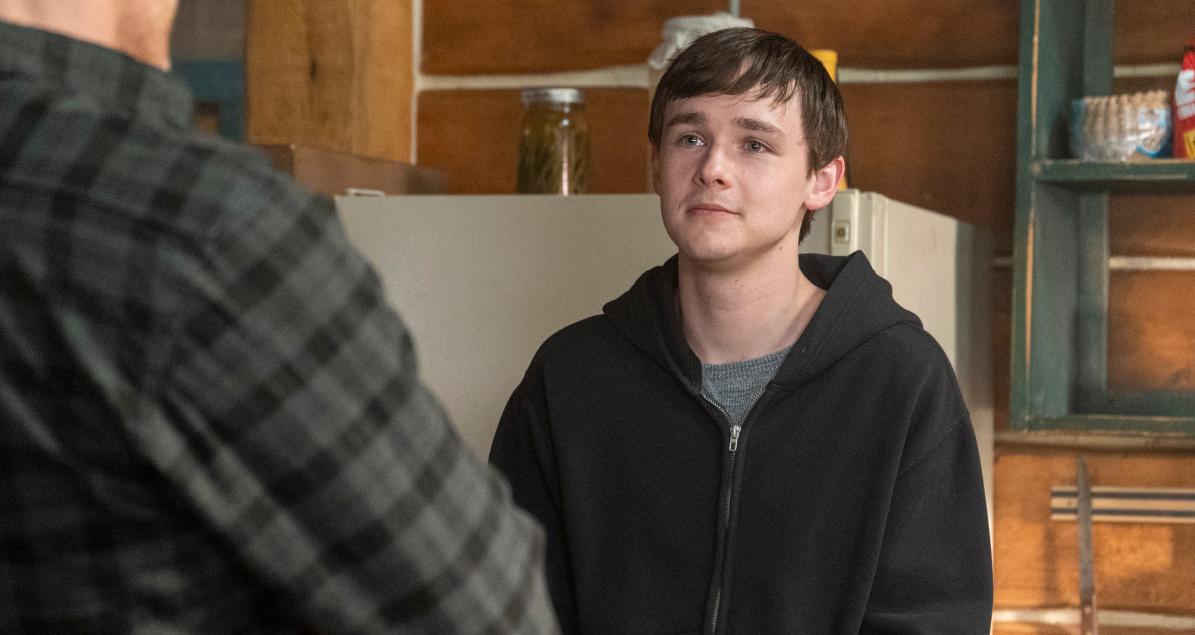 Doesn't it stink where your favorite series goes off-the-rails and ends on a note so out-of-left-field, with the actors making character decisions so outside of their pre-established behavior that you're left absolutely confounded by the finale? It seems like more often than not showrunners fumble the bag: Just ask longtime Game of Thrones die-hards, and of course, there were those who hated how Dexter ended after its initial run from 2006 to 2013.
However, many are excited about the prospect for serial "retribution" with the show's continuation — in the form of a limited series called Dexter: New Blood — that picks up where the show originally ended off. The new series also features the return of Dexter's son, Harrison. But who is the actor who plays him?
Article continues below advertisement
Who is Dexter's son, Harrison?
It was a big deal when Dexter became a father in the original series, and even though he was doing a great job of keeping the "Dark Passenger" at bay, it was only a matter of time before that passenger took over once he was cornered and parts of his life just became way too hectic to control. The methodical serial killer couldn't maintain his facade in pressurized situations, and he ended up having to abandon his entire life as a result.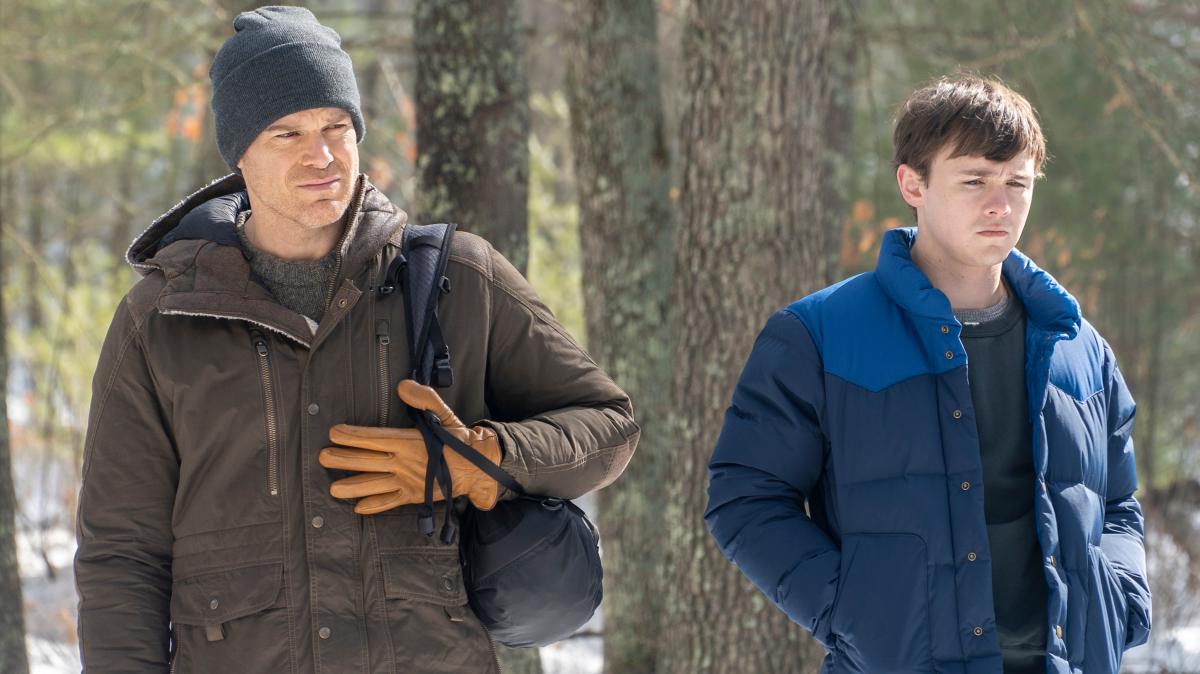 Article continues below advertisement
After retreating to the wilderness to live a life of solitude, Dexter could only spend so many years before his Dark Passenger urges returned and his past came back to look for him.
Like, it literally looked for him: Dexter's son, Harrison, attempts to reunite with his father in the new series — as seen in the premiere episode on Nov. 7, 2021 — and the serial killer is conflicted.
Michael C. Hall spoke with Deadline about the warring emotions that took place when Dexter saw his now-grown-up son again: "Dexter definitely took himself out of Harrison's life because he was convinced that Harrison would be destroyed if he stayed close to him. Just like [Dexter's sister] Deb was destroyed, and [Harrison's mother] Rita, and so many other people. So when Harrison reemerges, I think Dexter experiences two opposite things at once: this deep fear that Harrison is like him and also this deep dark wish that Harrison is like him."
Article continues below advertisement
The actor continued, "He's sort of trying to manage both those things. And I think as an audience, we're sort of along for that ride. We ourselves wonder does Harrison have some version of the Dark Passenger? Is he his father's son or not? I think a big part of that journey with that relationship is the two of them recognizing the things they're keeping from one another are the things that really will — if they choose to reveal them — bind them."
Jack Alcott plays the grown-up Harrison.
Jack Alcott had a major role in The Good Lord Bird along with credits in The Blacklist and the series Champaign ILL. He has a long list of short films listed on his credits, but his turn as Harrison in Dexter: New Blood is probably the highest-profile role he's taken on yet in his career.
Article continues below advertisement
Who else has played Harrison in 'Dexter'?
There are a bunch of different actors who've portrayed Harrison in the show, which makes sense given the fact that Dexter jumps around in time quite a bit and we're dealing with children here who are growing up before our very eyes.
Article continues below advertisement
Baby Harrison was played by twins Evan George and Luke Andrew Kruntchev. The twins were also featured in Days of Our Lives in multiple episodes along with eight episodes of the Tim Allen sitcom Last Man Standing.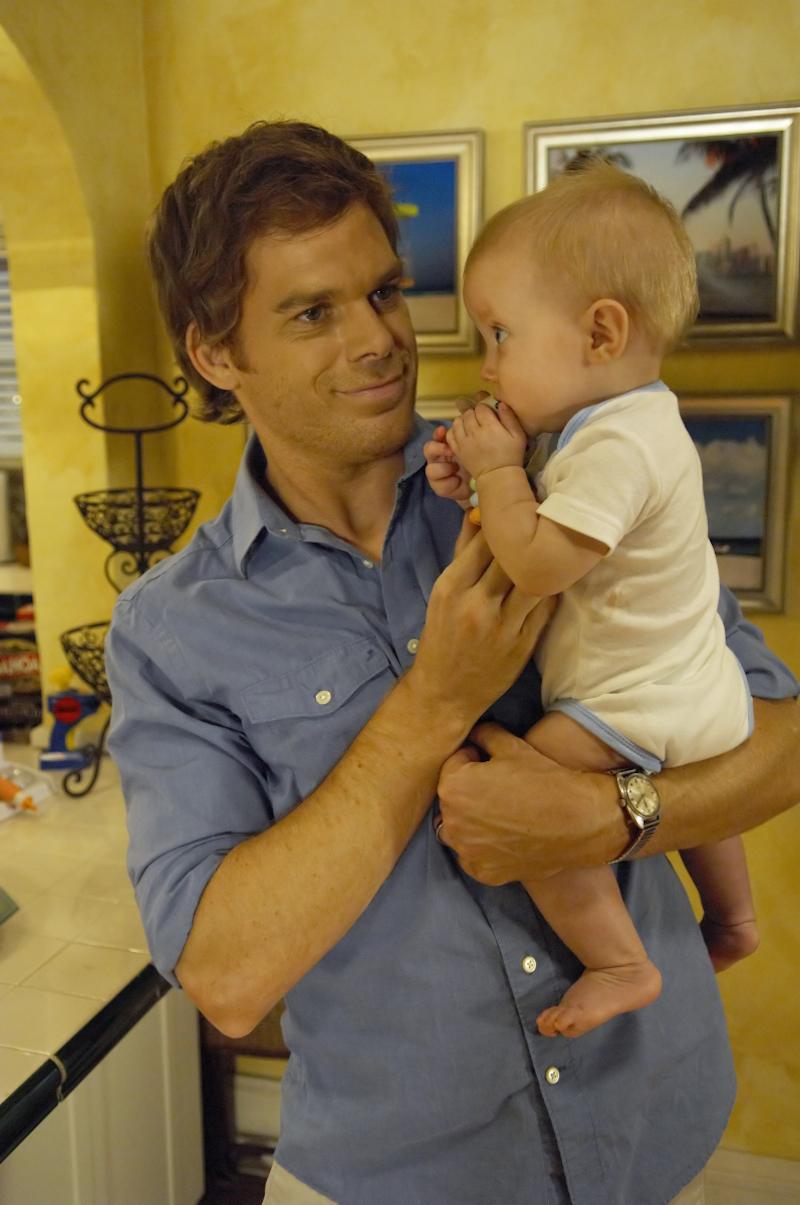 Article continues below advertisement
In Season 8, the character was played by Jadon Wells, who was also featured in Days of Our Lives along with an episode of Drunk History and the TV series Pitch.
Toward the end of Season 7, we actually caught a flash-forward glimpse of a 17-year-old Harrison, and he was played by Lucas Adams who also was on Days of Our Lives (what's with this show casting from Dexter?!).
Adams was also in Kidnapped by a Classmate and in multiple episodes of Those Who Can't, along with Liv and Maddie: Cali Style.
Catch new episodes of Dexter: New Blood on Sundays at 9 p.m. on Showtime.