Who Is J.J. Watt Married to Right Now? Meet His Wife, Kealia Ohai
The Houston Texans star is now officially off the market, but who is J.J. Watt married to? Meet his new wife and soccer player, Kealia Ohai.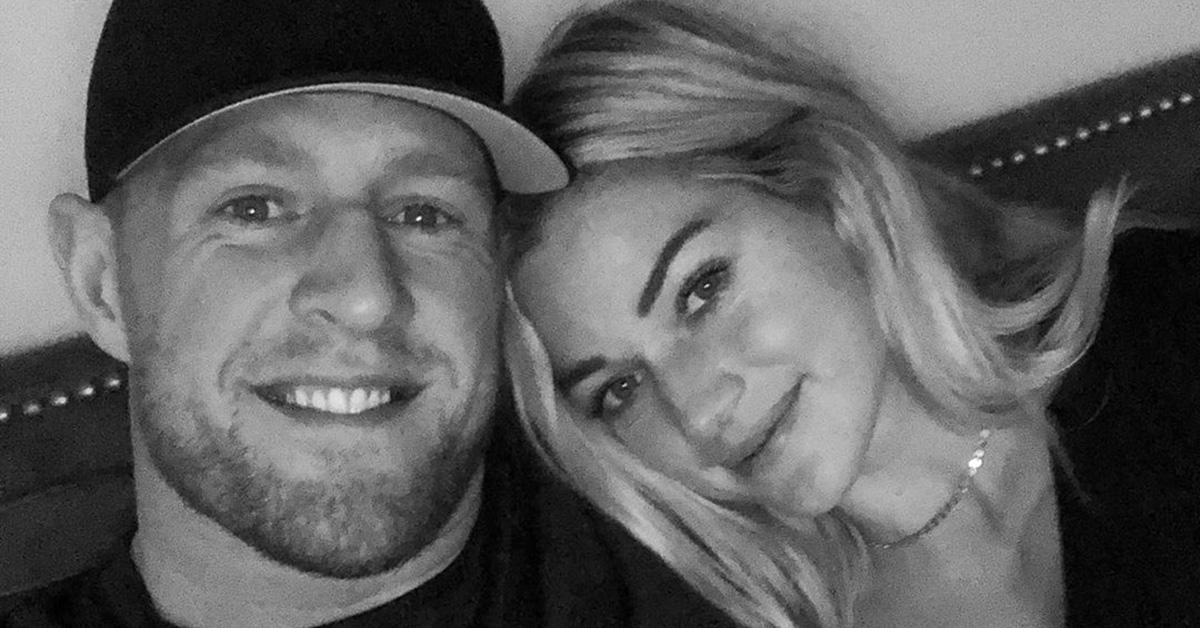 Justin James Watt had some exciting news to share with his fans on Feb. 16 — he's a married man! The Houston Texans defensive end took to Instagram on Sunday to share a pair of posts featuring photos from his wedding.
Article continues below advertisement
It turns out J.J. Watt and his longtime girlfriend Kealia Ohai tied the knot on Saturday, Feb. 15. "Best day of my life," J.J. captioned the first set of Instagram photos. "Without question."
Meanwhile, Kealia also shared photos of their big day via Instagram. "The best day of my life❤️ I love you forever @jjwatt," she captioned her post.
Article continues below advertisement
J.J. and Kealia announced their engagement in May.
Kealia also shared the exciting news with a tweet of her own, posting the same photos with the caption "I love you @JJWatt." We couldn't be happier for the engaged couple, but now we want to know: Who is J.J.'s gorgeous new fiancée? And how did they meet?
Article continues below advertisement
Who is J.J. Watt engaged to? Meet Kealia Ohai.
Kealia is an American soccer player who currently plays for the Houston Dash. She was born and raised in Draper, Utah, and once she reached high school, she earned quite the reputation as an athlete. While she attended Alta High, she was a four-year varsity soccer player and she led her team to four state soccer championships.
Article continues below advertisement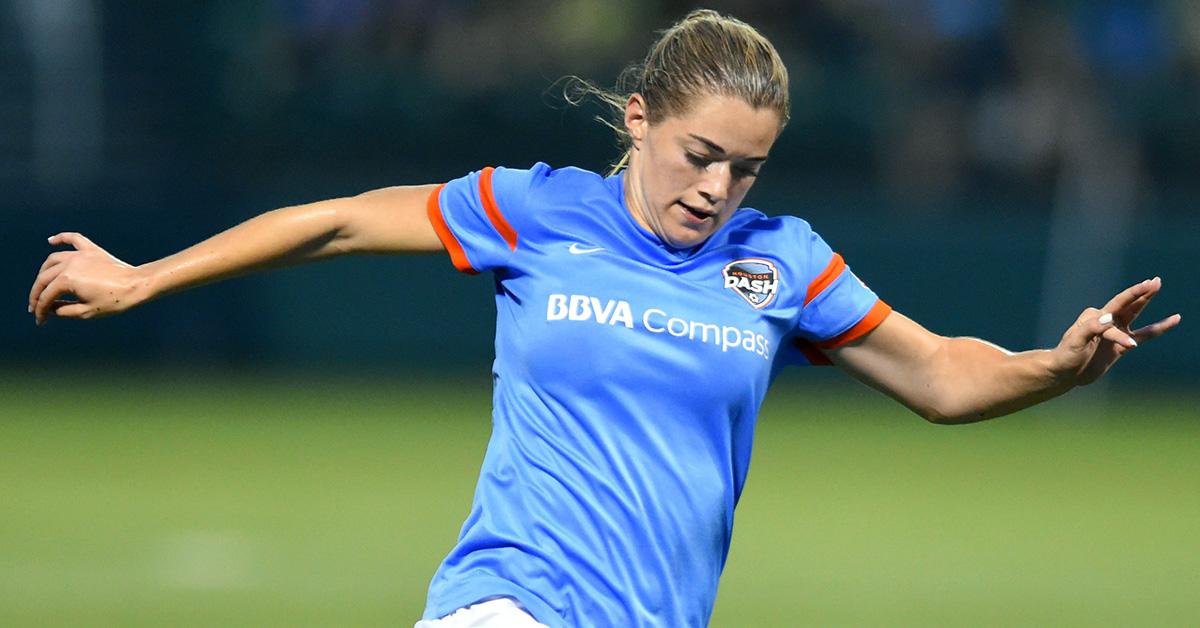 A few of her accolades include Gatorade State Player of the Year, NSCAA National High School Player of the Year, and Parade All-American honors.
After high school, she moved on to North Carolina Tar Heels at the University of North Carolina. She played with them from 2010 to 2013 and wound up leading the team in both points and goals by her third year.
Article continues below advertisement
In 2014, her talents got her selected for the 2014 NWSL College Draft by the Houston Dash.
The team's head coach, Randy Waldrum, said: "I couldn't have asked for things to fall into place so well. It was an amazing day for the Dash. Starting with the selection of Kealia Ohai, we got one of the nation's best forwards. She has great pace, is extremely athletic, and can really stretch defenses with her speed."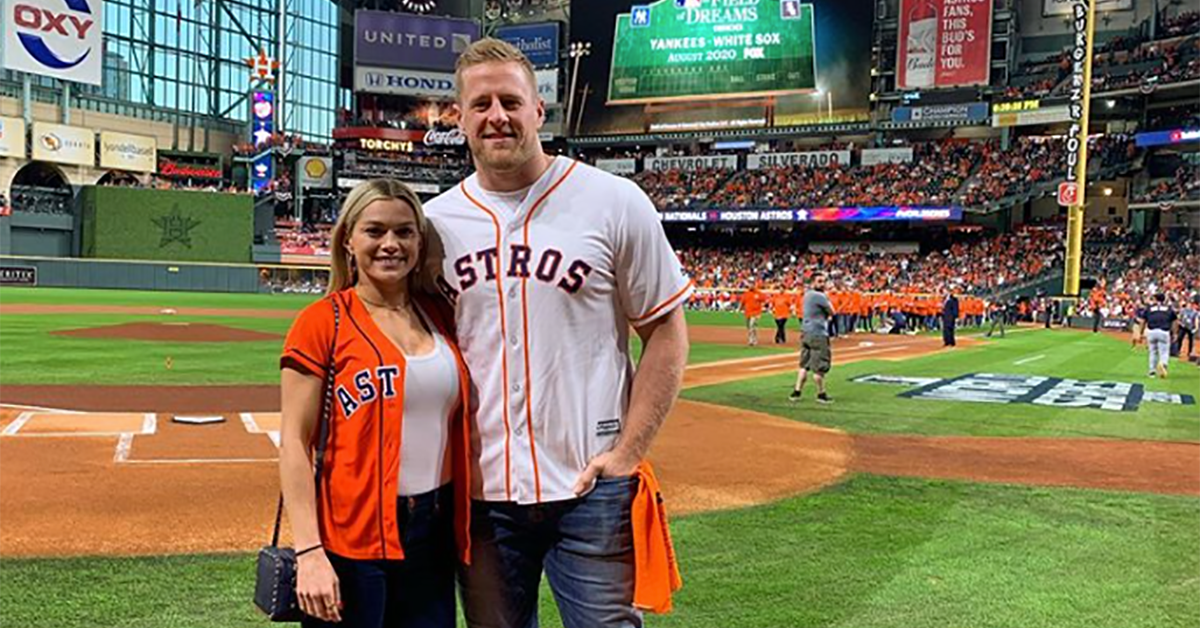 Article continues below advertisement
She's been playing on the team ever since and eventually received her first call-up to the United States Women's National Team in 2018, but she didn't make the final roster.
How did her relationship with J.J. Watt begin?
The happy couple actually met through J.J.'s teammate Brian Cushing, who's currently married to Kealia's older sister, Megan. Rumors of their relationship started back in 2016, when they were spotted going on dates around Houston. Plus, J.J. was seen at several of Kealia's games and he wore a T-shirt with her number on it at a Texans press conference.
Article continues below advertisement
J.J. continued to drop obvious hints about it (like his "J" and "K" holiday stockings from Snapchat) until they both publicly confirmed their relationship.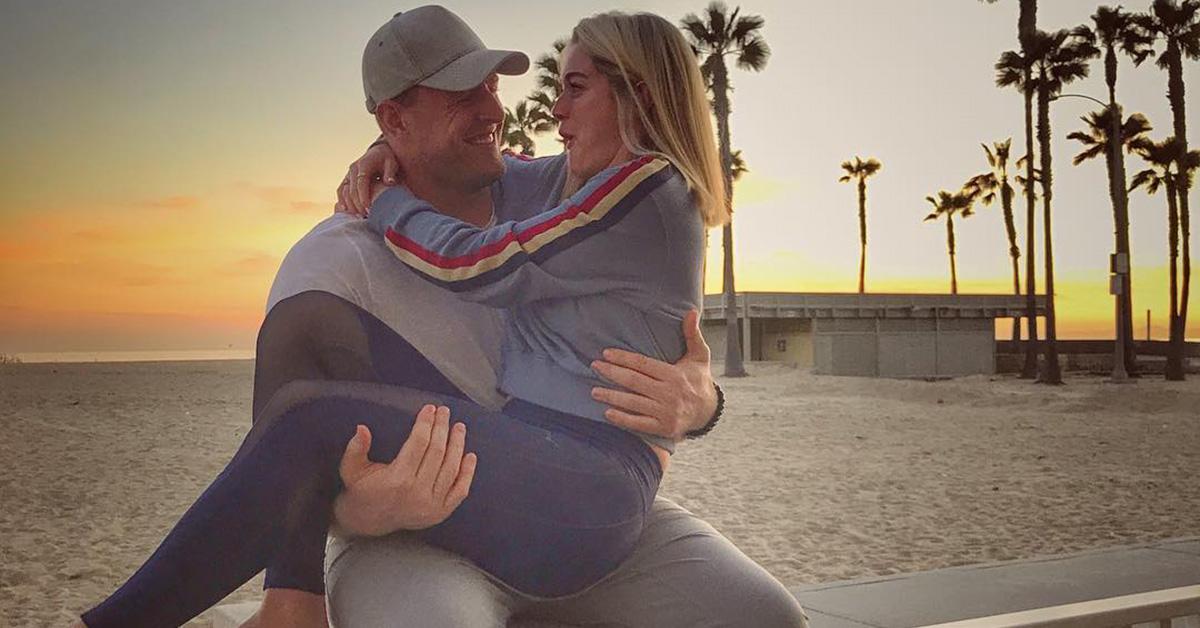 Article continues below advertisement
Kealia and J.J. make it official.
Kealia was the first to confirm the dating rumors when she appeared on the 2 Up Front podcast in October 2016. She said: "The rumors are true. We are dating." She also noted that they've always been "great friends" and that she was "really proud of him."
By January 2017, J.J. also made it official when he shared pictures of their romantic getaway in Mexico, where they celebrated Kealie's birthday.
In a past interview, he said: "We just went to Mexico for her birthday and the whole weekend was competition—whether it was ping pong or the weight room. She's extremely competitive which is a ton of fun. She's incredible."
Article continues below advertisement
Regarding their decision to keep things quiet before confirming their romance, he said: "There's a little bit of that cat and mouse game where everyone wants a photo of us and wants us to confirm it. And I was like, all right, I'll do it so now we can enjoy ourselves and live happily. And it's been great."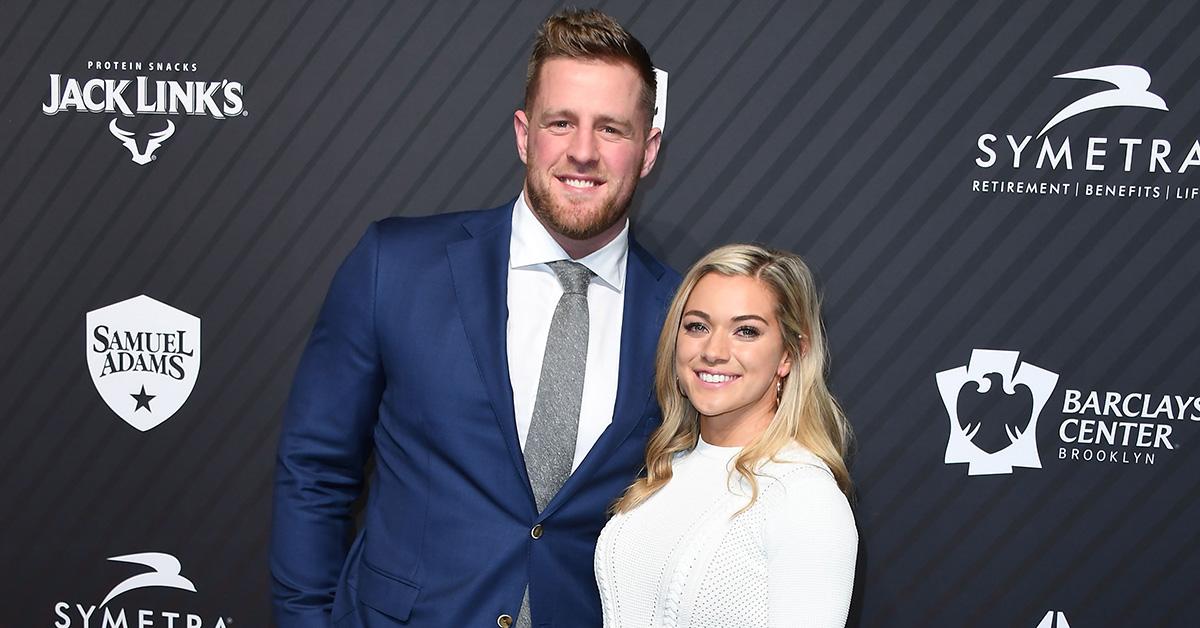 Article continues below advertisement
When J.J.'s birthday rolled around in March, Kealia returned the favor by traveling all the way to Wisconsin to visit him at his cabin.
He shared a photo of her on Instagram and said: "On her only off day during preseason camp, flew in to spend 12 hours here for my birthday. Such an awesome surprise. Thank you beautiful." Kealia also shared a picture of the two of them and captioned it: "Happy birthday @justinjames99 I love you a lot."
The lovebirds make their first red carpet appearance.
J.J. and Kealia Ohai made their red carpet debut at the 2017 Sports Illustrated Sportsperson of the Year Award Show on Dec. 5 in New York City. After this, they attended several events as a couple, including the NFL Honors at the University of Minnesota in 2018.
Article continues below advertisement
J.J. and Kealia get engaged.
Since they went public, both have shared pictures of their adorable romance on social media, such as when they attend each other's games or go on vacations together. For instance, in February 2019, they went on a romantic vacation to Laguna Beach in California.
After three years of dating, J.J. popped the question along a waterfront with a gorgeous sunset. Kealia revealed that she suspected something was up on the day that it happened.
She said: "Like 20 minutes before I had an idea because there were some weird things that I was like, 'What is that?' He really doesn't get nervous for anything but he was acting a little weird and I was like, I knew something was going on."
However, it turned out to be the perfect proposal. She continued: "It was just simple and he just got down on one knee and asked. Everything he did was so perfect. He's amazing so I love it."