J.J. Watt's Brothers Followed Him to the NFL — but Are They as Good of Players?
Who are J.J. Watt's brothers? The football star's younger siblings also play in the NFL, and they're thick as thieves.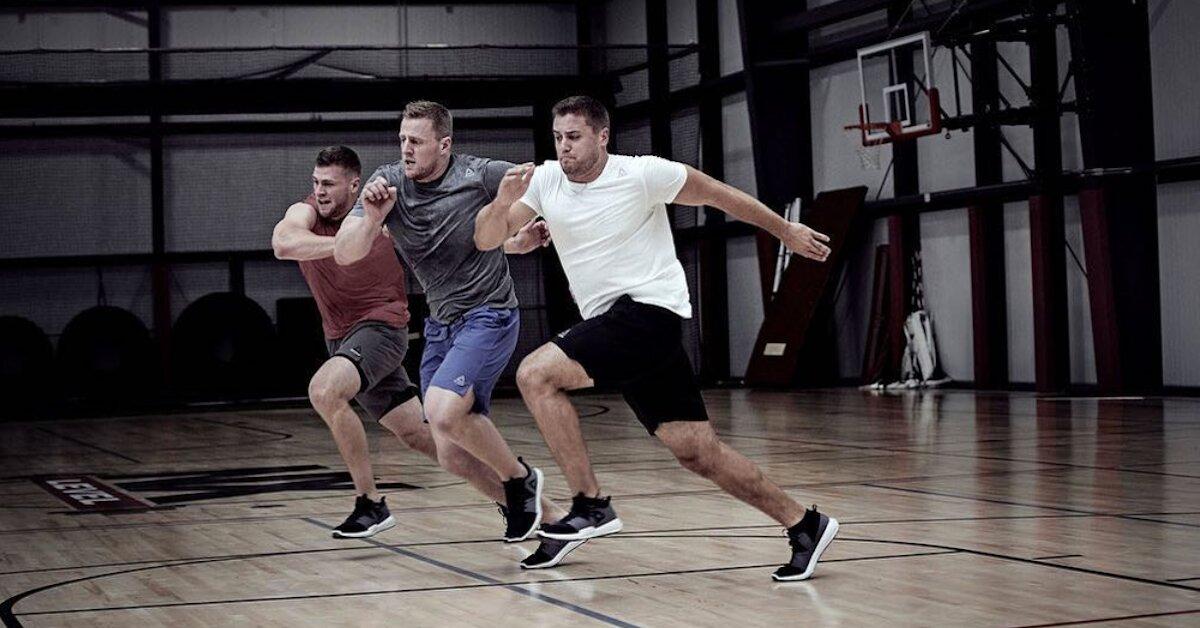 When you think of football dynasties, the Manning and Matthews clans might come to mind... but don't discount the Watts!
You've no doubt heard of J.J. Watt — who's so popular outside of sports, he's been tapped to host SNL on Feb. 1 — but did you know that the five-time Pro Bowl pick has two younger brothers who are also professional athletes? Here's the inside scoop on Derek and T.J.
Article continues below advertisement
Both of J.J. Watt's brothers play in the NFL.
Imagine having three sons who all play for different teams! We're sure their parents have racked up a ridiculous amount of airline miles. Here's a breakdown of the siblings' resumes:
J.J. Watt — Defensive end for the Houston Texans
Age: 30
College: Wisconsin
Career highlights: Three-time NFL Defensive Player of the Year and Sports Illustrated's 2017 Sportsman of the Year
Article continues below advertisement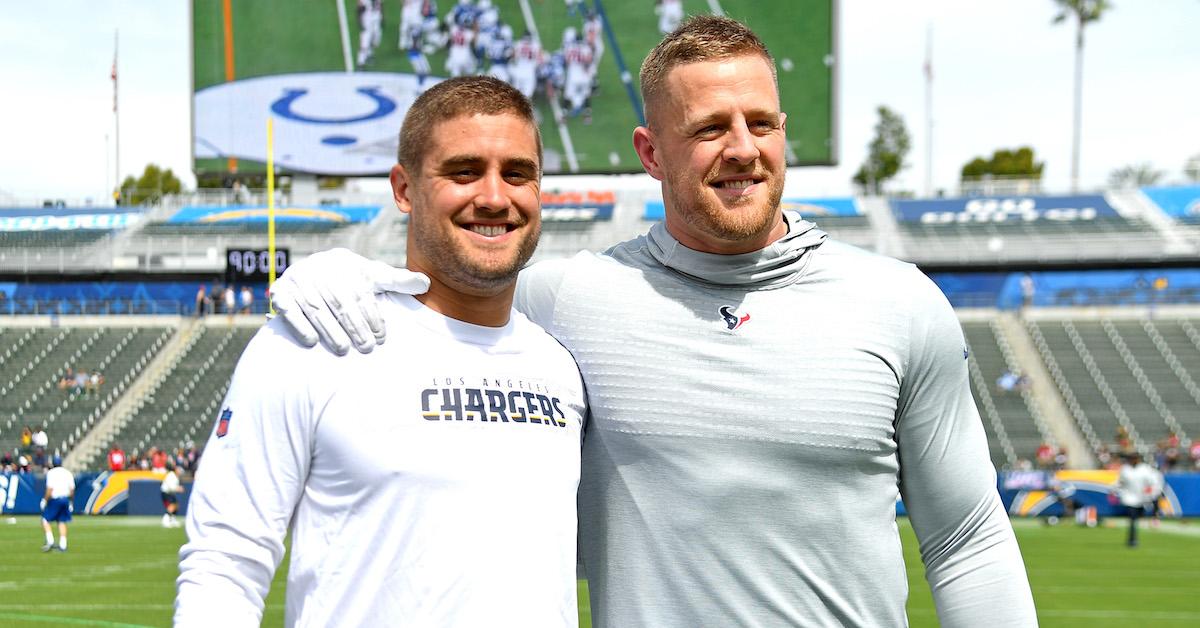 Derek Watt — Fullback for the Los Angeles Chargers
Age: 27
College: Wisconsin
Career highlights: USA Today High School All-American (Derek has yet to become a full-time starter in the NFL, so he hasn't gotten the chance to earn many accolades.)
T.J. Watt — Outside linebacker for the Pittsburgh Steelers
Age: 25
College: Wisconsin
Career highlights: Two-time Pro Bowl pick (He played alongside J.J. in 2018!)
Article continues below advertisement
During a press conference before the start of the 2019 season, J.J. revealed just how close the trio is, despite living in different cities. "We literally text, I would say, between the three of us we probably exchange at least 100 texts a day, every day," the Midwest native admitted. "We have a group text and we're constantly communicating."
J.J. is a defender both on and off the field.
The 288-pound jock once called out the NFL for giving his brother T.J. an enormous fine. In 2018, the youngest Watt sibling was ordered to pay $20,054 for "forcibly hitting" Atlanta Falcons quarterback Matt Ryan "in the knee area or below."
Article continues below advertisement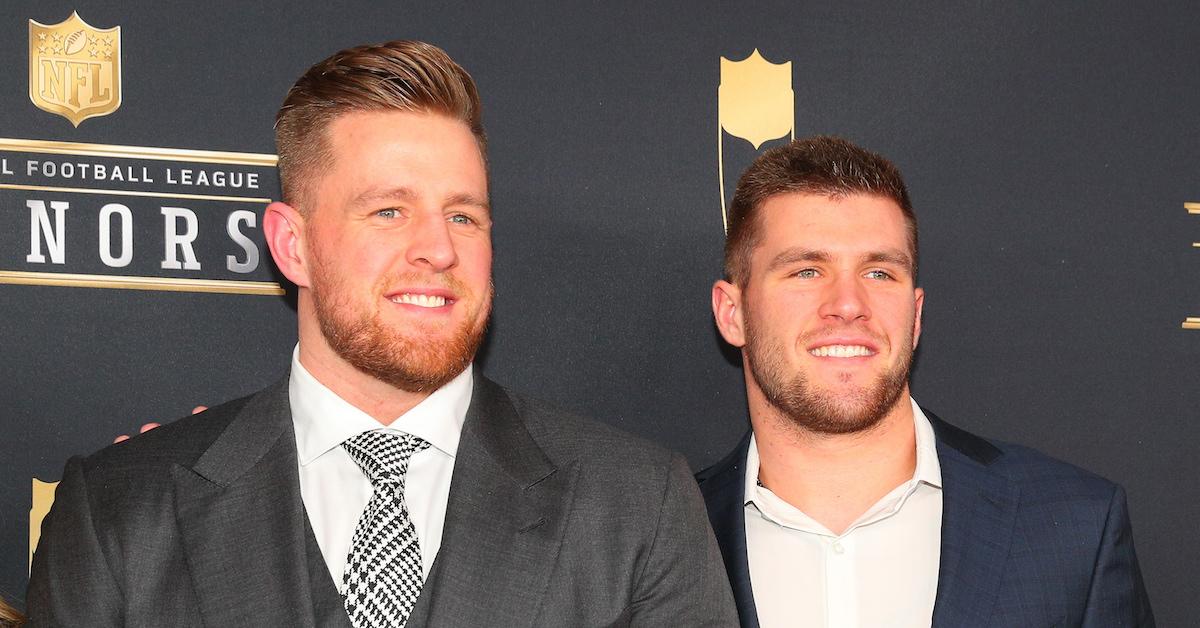 J.J. publicly supported his brother on Twitter after the decision was handed down, writing, "This is insanity." He later shared video of the play in question, commenting, "$20,000 for this?!?!?!"
In a 2017 interview on The Dan Patrick Show, J.J. praised T.J.'s athletic abilities. "He's much better than me at that age," the proud brother raved. "He's much more refined. He's got better instincts than I had at that age."
Article continues below advertisement
Their mother, Connie, said her boys have always had each other's backs. "At the end of the day, each of them are just great human beings, great mentors, great men, great friends, brothers, sons," she told Today in 2019.
"They're really good people and that means more to me than — you know, I know how we want a Super Bowl, but I really want them to be good people."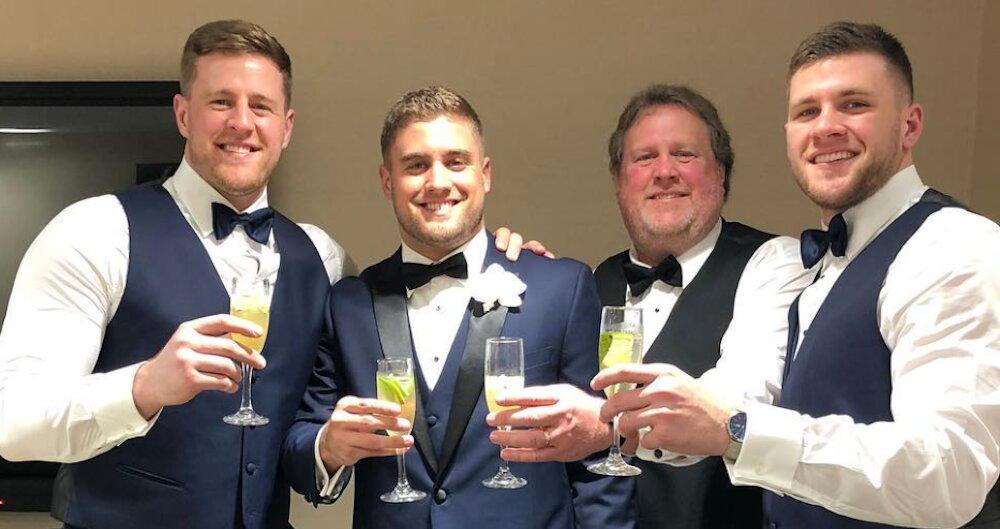 T.J. will soon be the only bachelor in the family.
J.J. proposed to longtime girlfriend Kealia Ohai in May, making him the second Watt brother to get engaged. Derek previously tied the knot in February 2018, and welcomed a son one year later.
To be fair, T.J. isn't technically a bachelor. He's been dating Wisconsin soccer player Dani Rhodes since 2016. She's set to graduate this year, so could we be hearing wedding bells for the pair in the near future?! Fingers crossed!