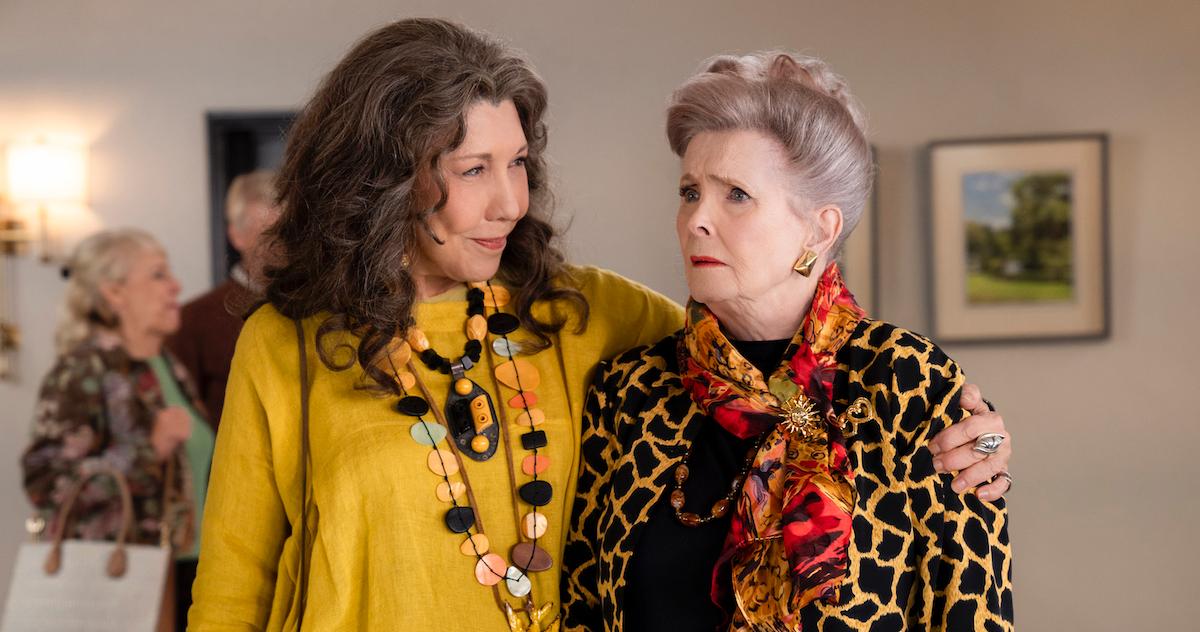 Who's Joan-Margaret on 'Grace and Frankie'? Here's a Season 6 Recap
*Spoiler alert: This article contains some spoilers for Season 6 of Grace and Frankie.*
We have to admit that we rely perhaps more than we'd like to on the previous season recaps every time there's a new season of Grace and Frankie. We're not sure whether it's the time between seasons and the myriad other shows we watch while waiting for the next one to air, but we definitely fall victim to a sort of instant TV amnesia.
Article continues below advertisement
And while we're immensely grateful for the recaps to remind us of everything that went down (we had completely forgotten about Bud's wedding, for example), sometimes it's the characters, rather than the events, that we're forgetting about.
For example, Joan-Margaret plays an important though secondary part in the recently released Season 6, but we could hardly remember how we knew her.
So, who is Joan-Margaret on Grace and Frankie? Let's dive into a quick recap.
Article continues below advertisement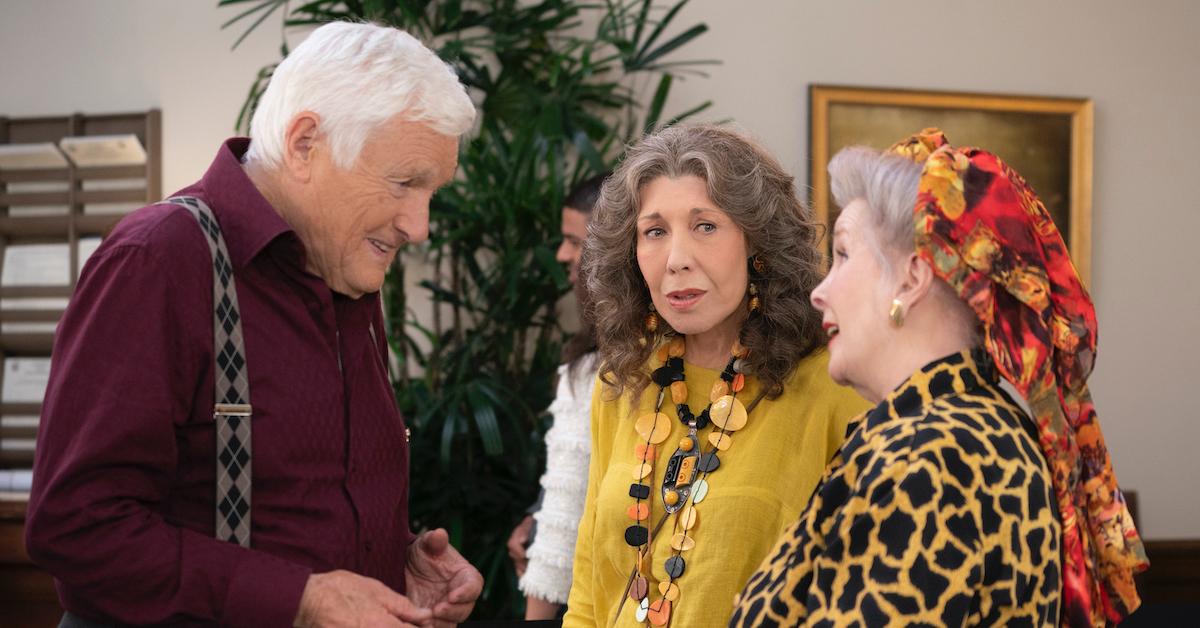 Who is Joan-Margaret on 'Grace and Frankie'?
This season, we watch as Grace and Frankie's longtime British friend, Joan-Margaret, is faced with the scary notion that she might have to leave the country, or rope someone into a green card marriage.
Article continues below advertisement
Over the course of an entire episode (Episode 10, "The Scent"), Frankie goes through many lengths to find Joan-Margaret a husband, and when no one proves keen on marrying the lady on the spot, Frankie gracefully offers to marry her friend herself.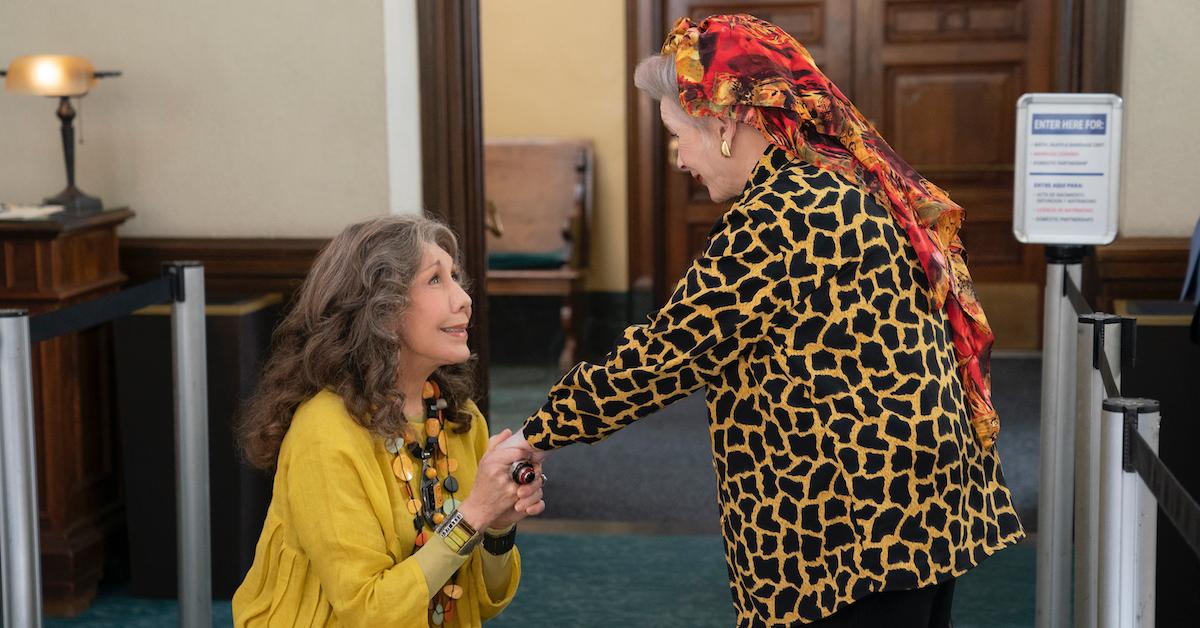 Article continues below advertisement
Thankfully, Grace swoops in to save the day and reminds both Frankie and Joan-Margaret that she just has to renew her work visa, as she's employed to work on Grace and Frankie's projects, and prior to that, was actually the secretary of Robert and Sol's legal practice.
What else has Millicent Martin been in?
Fans on the internet adore Joan-Margaret's character so much that many of them wish the entire show was renamed "Grace and Frankie and Joan-Margaret" to better encompass the Brit's antics. "It was a good decision to include her more in the new season," one viewer wrote. "She is a great addition."
Article continues below advertisement
Millicent Martin, who plays Joan-Margaret, actually got her start in the 1950s on Broadway, where she starred in The Boy Friend alongside her best friend and musical theater ingenue, Julie Andrews. The two brilliant actresses weren't just best friends, they were roommates, too.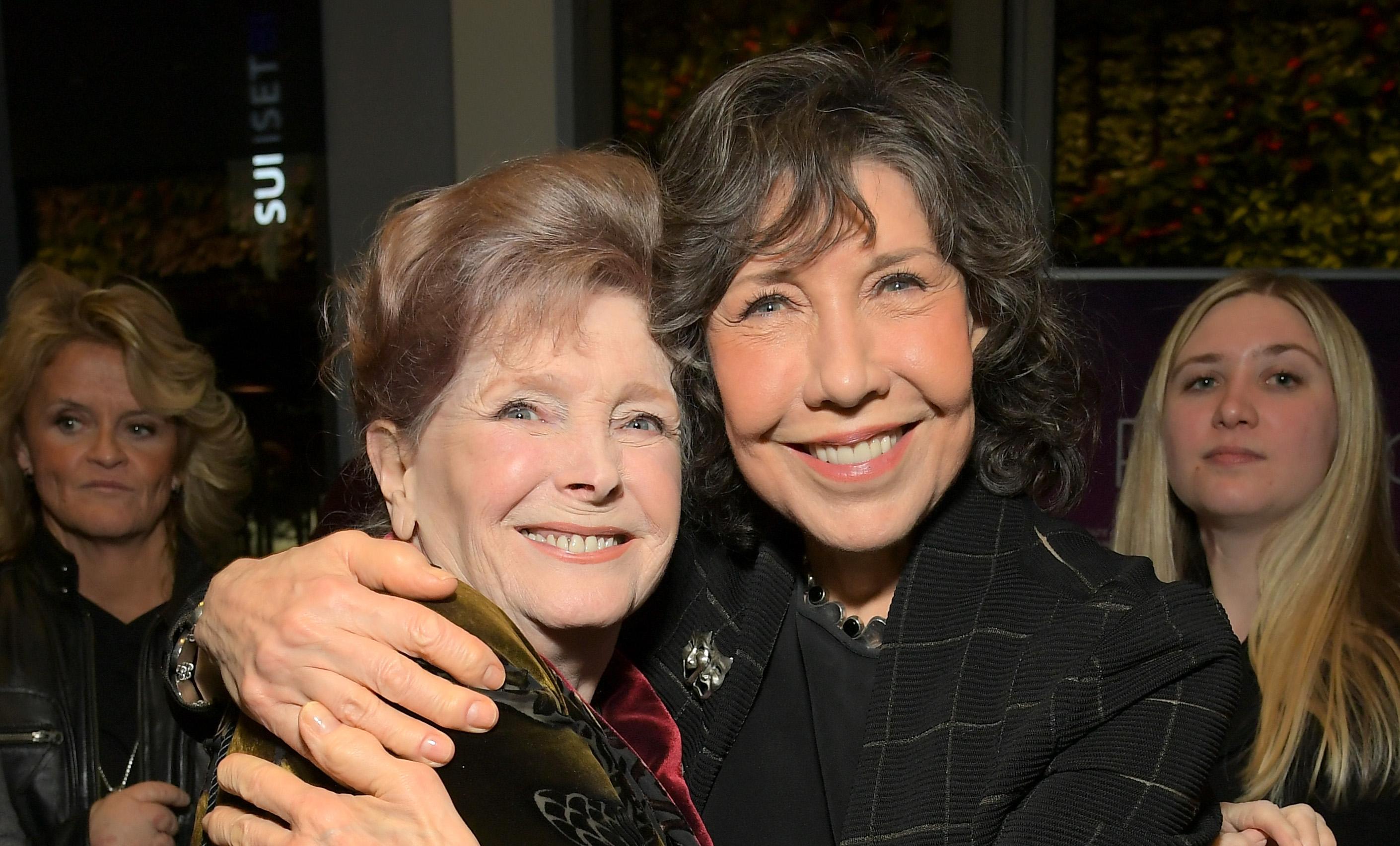 Article continues below advertisement
"We hit it off immediately," Millicent said about her friendship with the legend. "[She] was terrific and we shared an apartment. It was great fun, she's a lovely lady and has been a dear from all the way through, to this day."
Millicent has received two Tony Award nominations for Best Featured Actress, once for her work in 1977's Side by Side by Sondheim, and again the following year for King of Hearts. Outside of theater, she's also appeared in movies like Nothing But the Best and Stop the World, I Want to Get Off, as well as the original Alfie.
Article continues below advertisement
Millicent has also been quite the staple of American television, and many fans who caught her on Grace and Frankie were quick to note that she's previously played Lili Faversham on Days of Our Lives, Gertrude Moon on Frasier, and has even appeared on NBC's hit comedy Modern Family as recurring character Charlotte.
Watch more of Millicent's brilliance on Grace and Frankie, now streaming on Netflix.