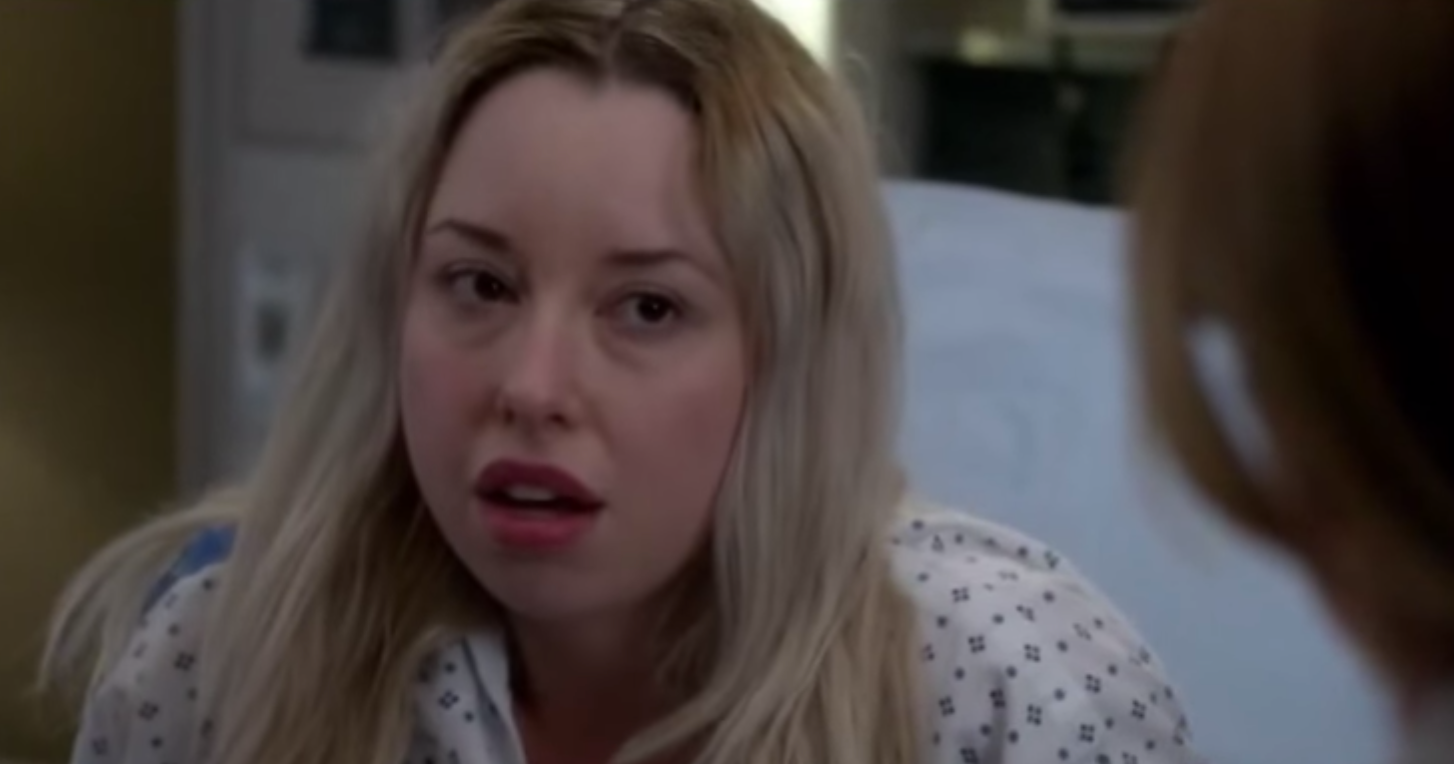 Fans Think This Memorable 'Grey's Anatomy' Character Is Coming Back Based on a Cast Photo
An eagle-eyed fan thinks a particular character will be returning to Grey's Anatomy — all because of a cast photo celebrating the show's 350th episode.
In the photo, Twitter user Luiza Shepherd noticed a blond woman in a white and black polka-dot blouse. "WHAT THE F--K IS KATIE BRYCE DOING THERE??? so that means they're bringing her back again," Luiza tweeted.
Article continues below advertisement
Who is Katie Bryce exactly?
In Luiza's tweet, she included photos of Katie's character in the Grey's Anatomy episodes, "A Hard Day's Night," and "My Next Life." Katie Bryce is portrayed by actress Skyler Shaye.
Article continues below advertisement
Katie Bryce, as it turns out, is Meredith Grey's first patient from Season 1. Even though Katie, a 16-year-old pageant star, initially came in for a hospital visit because of an ankle injury, she ended up coming back because she started having seizures. Derek Shepherd was the doctor who treated her, but brilliant Meredith understood that her ankle was causing the seizures. (Katie had taken a fall during a pageant-related gymnastics routine, and Meredith believed the fall caused an aneurysm — she was right.)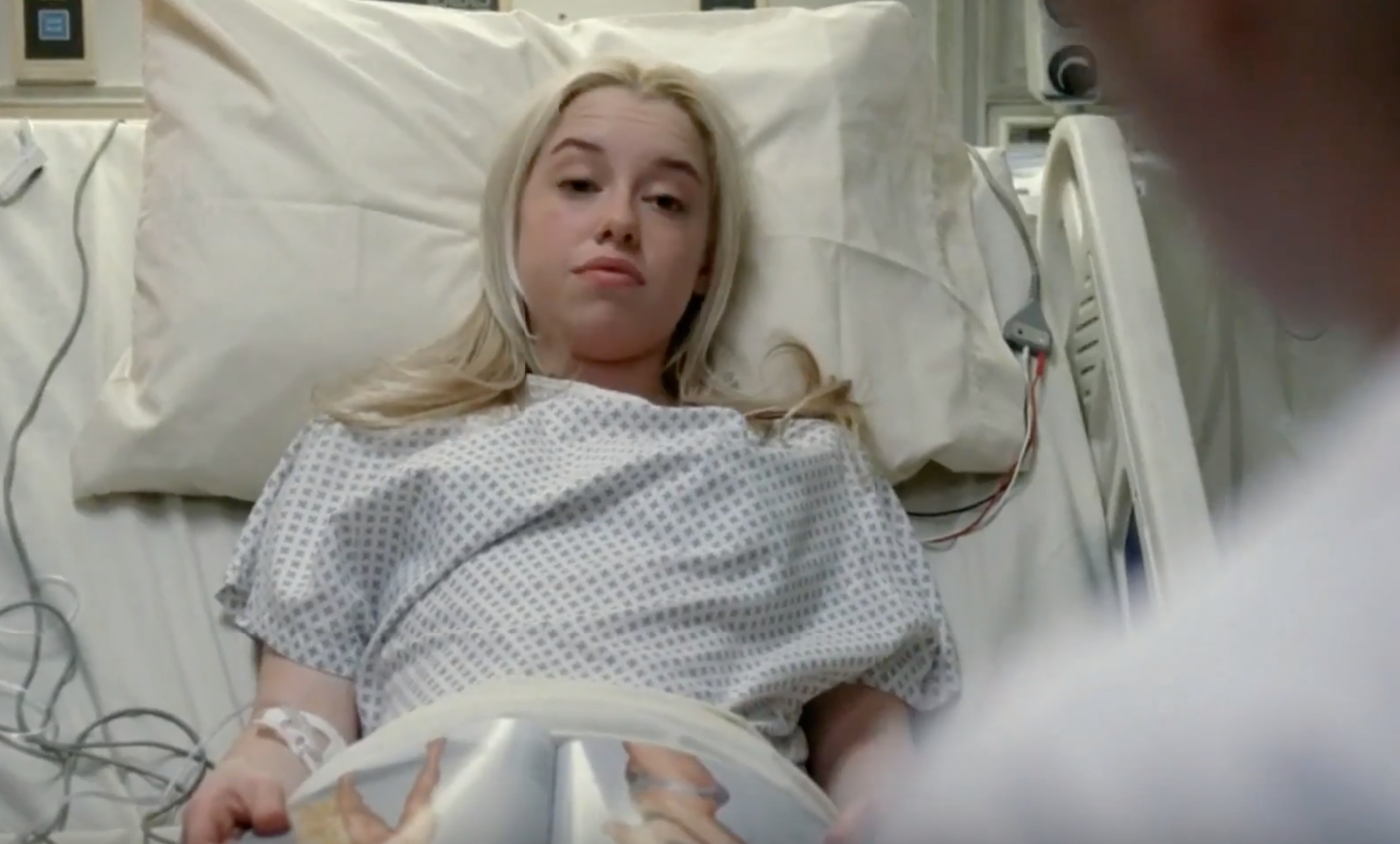 Article continues below advertisement
Derek performed surgery on Katie and saved her life. Katie ends up coming back to the hospital 10 years (and 12 seasons) later in another episode when she starts experiencing more seizures. Derek is gone by that point (RIP, McDreamy!!). Katie goes to Meredith wondering what happened to him, and Meredith doesn't tell her right away.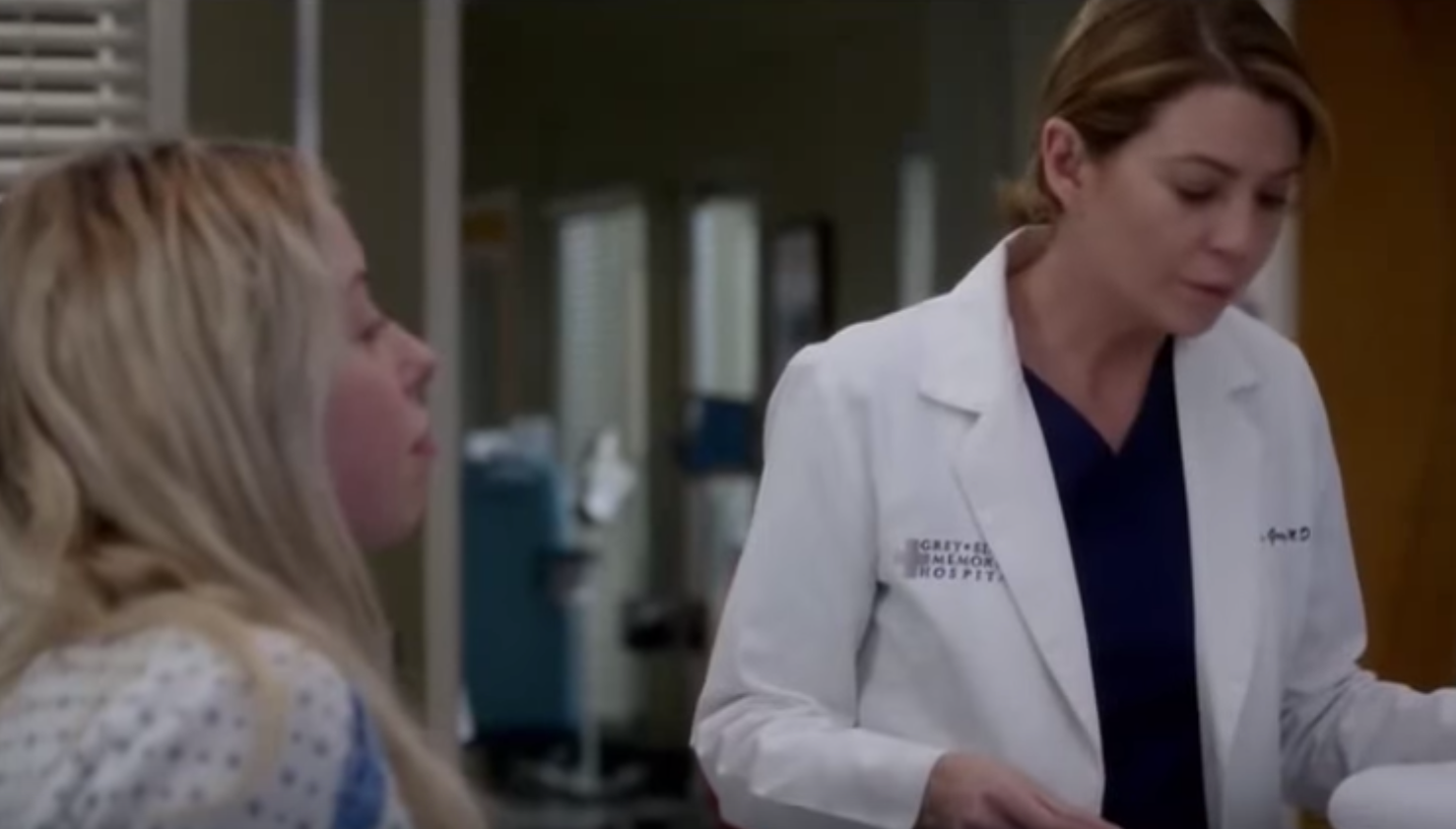 Article continues below advertisement
And now, it seems like Katie Bryce is back (maybe)...but why?
Some fans think (hope) that it's because we're getting some MerDer flashbacks.
Article continues below advertisement
It's unclear if Katie is even back. There's nothing indicating that actress Skyler Shaye is coming back for a third episode. Her IMDb profile only has her down for two episodes — one in 2005, and one in 2016. Perhaps Skyler was simply invited to celebrate since she was one of the first actors to play a patient on the show.
What else has Skyler Shaye been in?
Skyler, who's a 34-year-old Los Angeles native, has been in numerous TV roles, including Family Affair in 2002, Criminal Minds and Veronica Mars in 2006, and Ray Donavan in 2015. She's also known for playing Chloe in the 2007 Brats movie. According to her Instagram, she's currently dating musician Christian Lopez.
Article continues below advertisement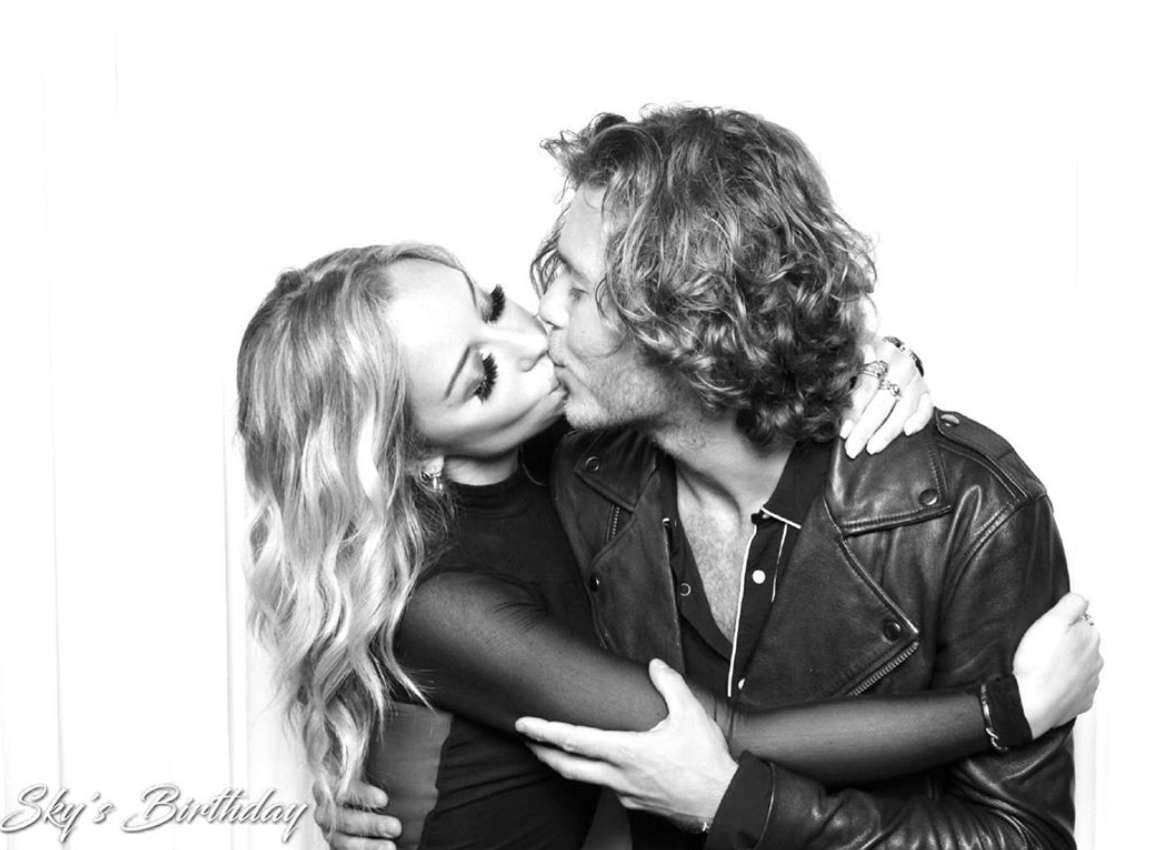 And, fun fact, she's a fan of Waffle House (celebs! They're just like us!).
Article continues below advertisement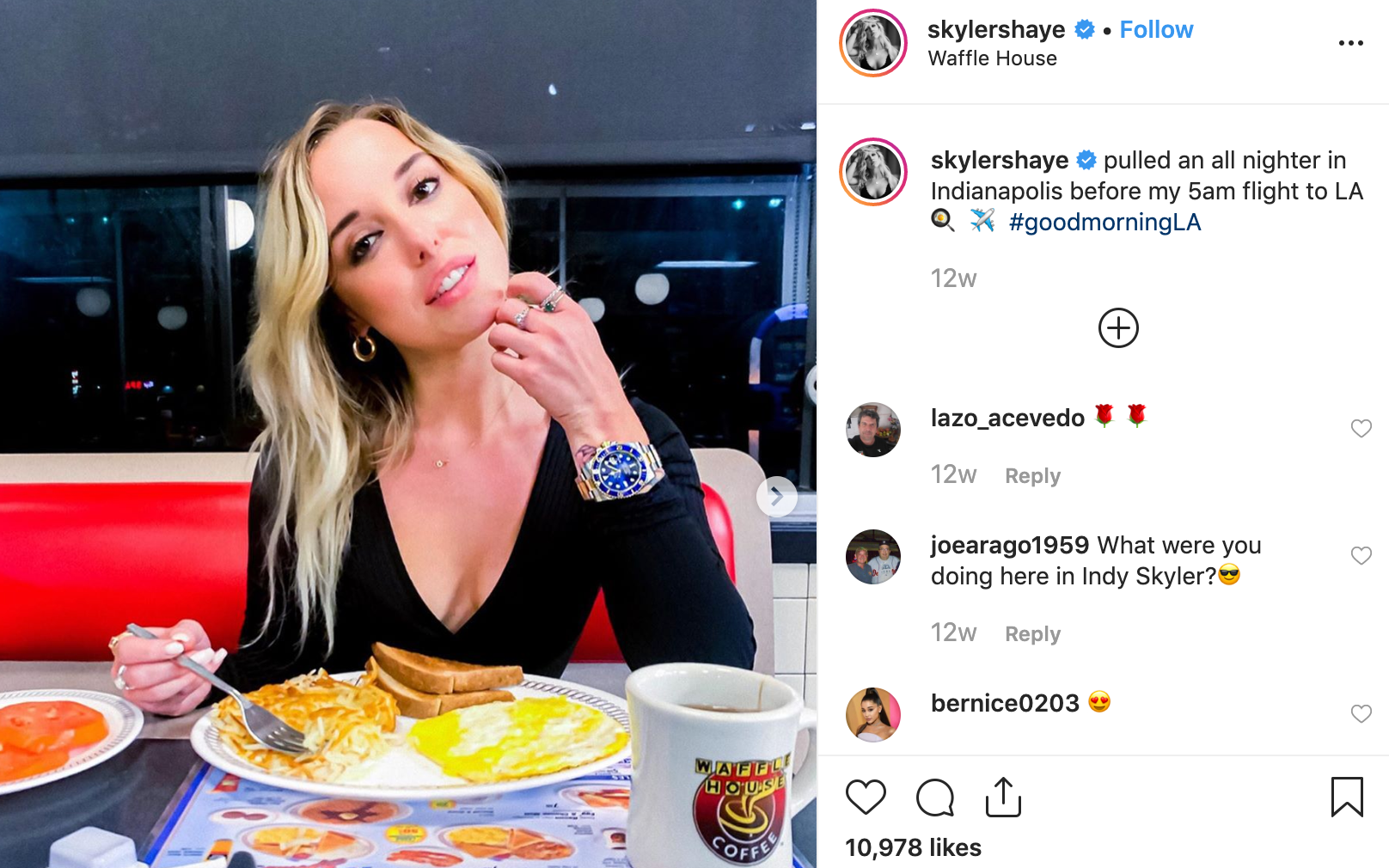 Tonight's episode of Grey's Anatomy, "It's Raining Men," will focus on Meredith's exposé, and her wanting to make things right. It's unclear how Katie's character comes in, but who knows? Grey's Anatomy is known for its twists and turns.
Article continues below advertisement
Watch Grey's Anatomy tonight, at 8 p.m. on ABC.