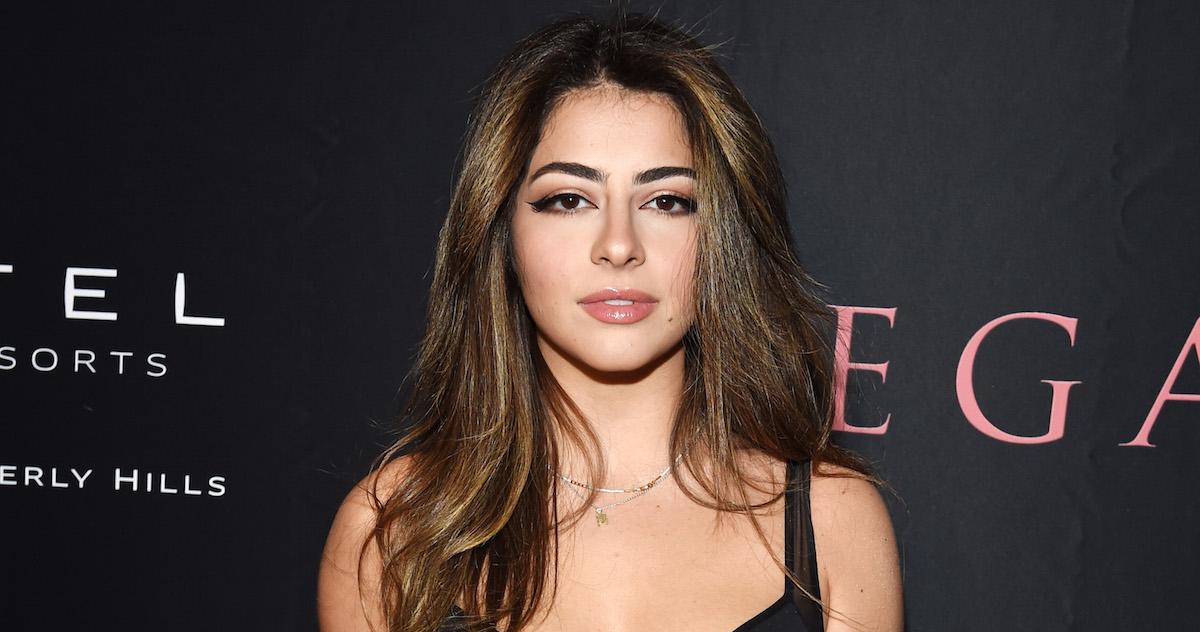 Laura Pieri From 'Endless' on Her New Song and How Real the Show Is (EXCLUSIVE)
Those who enjoyed the scenery, drama, and relationship woes existent on Laguna Beach, Siesta Key, or The Hills have likely tuned into the Snapchat Original series Endless. The reality series originally centered around couple Summer Mckeen and Dylan Jordan as they dealt with their relationship in California. For Season 3 of the series, the now-exes are in New York, and they are handling new friendships and career changes while also trying not to run into each other.
Article continues below advertisement
If you're one of the millions of people who tuned into Season 3 (which ended on March 18), then you met Laura Pieri, who showed off her singing chops on the show, and who (separately) became friends with both Summer and Dylan.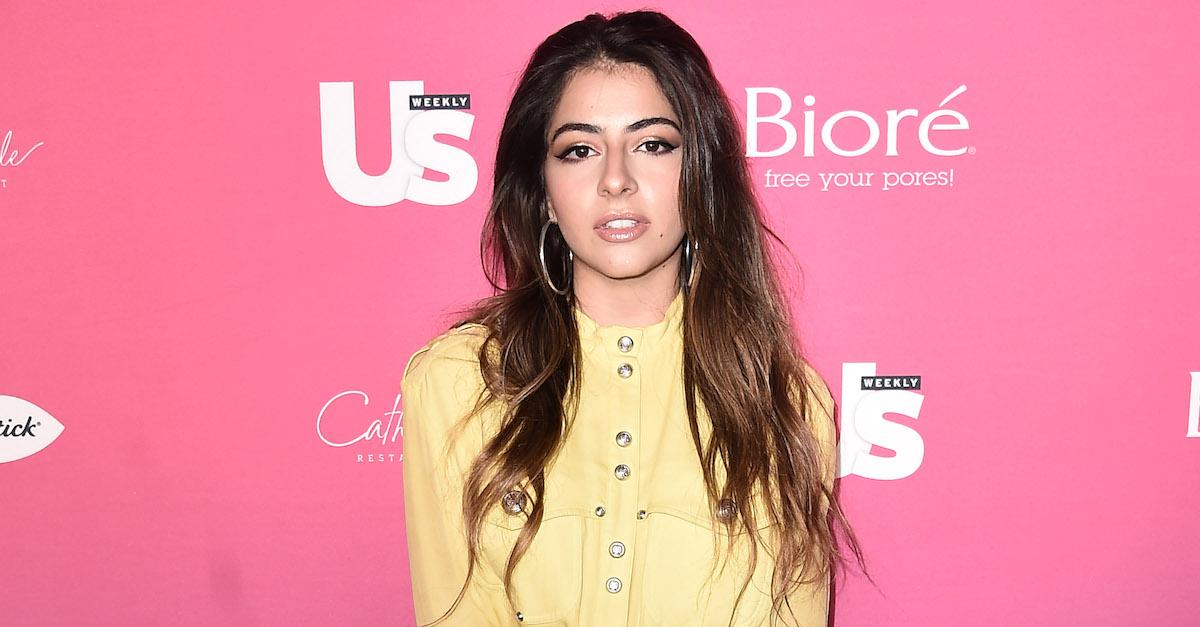 Article continues below advertisement
Laura spoke exclusively with Distractify about what it was like to be on Endless — from singing in front of the cameras and the diehard fans to meeting Summer and Dylan. Plus, she also dished on her new single, "All I Need," how she got into music in the first place, moving to the United States, and how real the reality series actually was. Who is Laura Pieri? We've got the scoop.
Laura Pieri dished on how real the series is and her first impressions of Summer and Dylan.
On the third season of Endless, Summer heads to New York to work on a column for Cosmopolitan, while Dylan is pursuing some modeling ventures and working on his music career. While the two initially don't know that the other is also on the East Coast, the first person to realize is none other than Laura.
Article continues below advertisement
Early in the season, she meets Dylan on a modeling shoot, and the two bond over their love for music. She then invites him out later that night, but before he arrives, Summer ends up at the same bar.
Laura gets to know both of them individually, but it's not until several episodes later that she connects that the two once dated.
When speaking with Distractify, Laura explained that everyone was aware during filming that both Summer and Dylan were in the same city.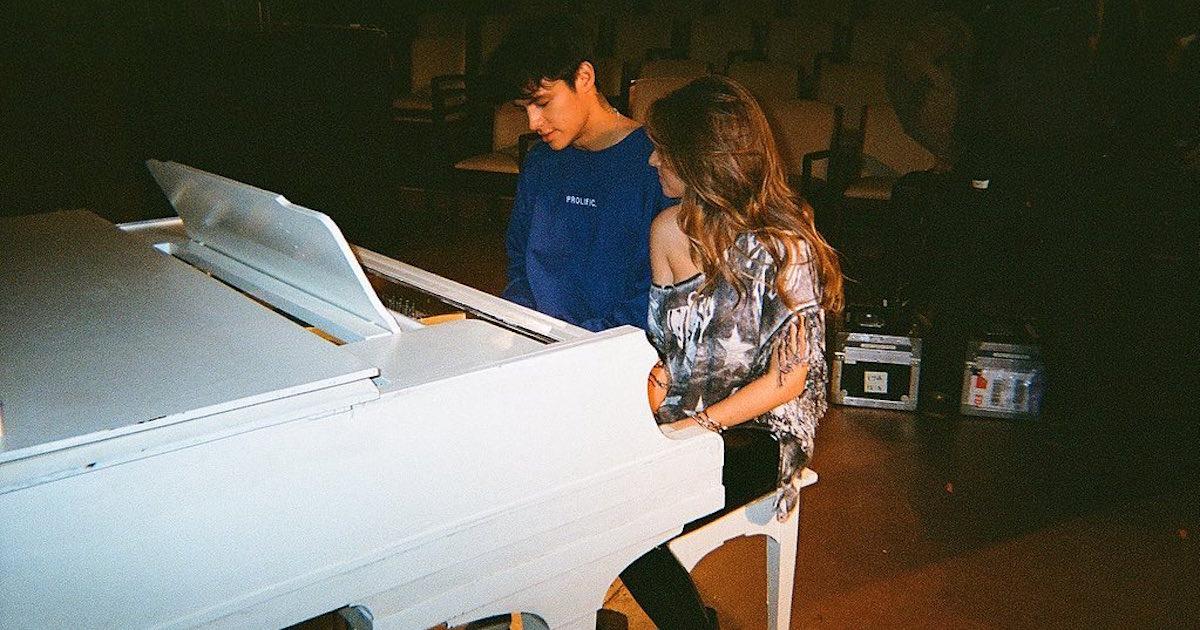 Article continues below advertisement
Because some viewers have put blame on Laura for being in the middle of the exes, and for inviting them both multiple times to the same place, she set the record straight on what really happened.
"I don't want to ruin the magic of the show at all, but I was aware of what I was walking into at all times. I didn't really feel so caught in the middle because they were so aware. You don't want to spoil the fun and the drama of the show, but everyone knew what was happening," she revealed.
Prior to appearing on Endless herself, Laura had seen the first season of the show. She was pleasantly surprised when she met the stars, and the bond that is shown on Endless is real.
"I was surprised at how sweet Summer was," she said. "Dylan and I became really good friends for a little bit. He knows so much about music, and he has really great taste in music. That was really surprising for me."
Article continues below advertisement
She also said that the show is really more about how difficult it is for people to move on from their exes because of how easy it is for people to stay connected and updated on social media. Since Summer and Dylan have been broken up since Season 2, it's clear that they're unable to really get away from each other.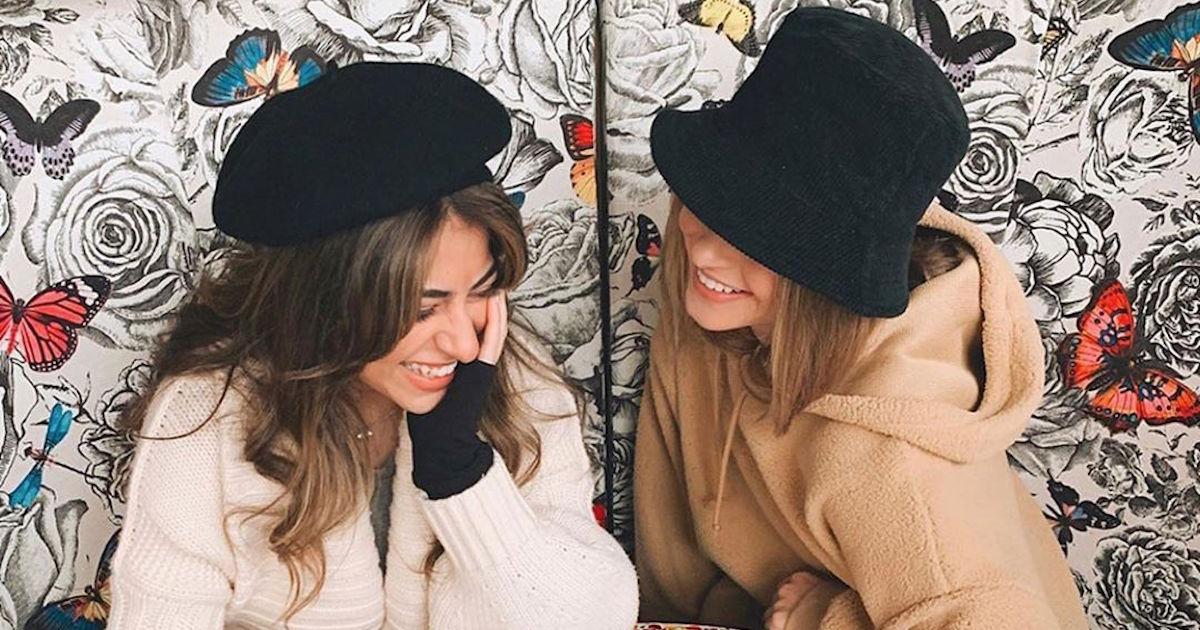 Article continues below advertisement
"I feel like that's essentially what Endless is about — dating while being in this super heightened social media life. You can't escape your ex," Laura said, before adding that she believes Dylan and Summer handled their situation well. I thought that they were both doing their best navigating their situation the best that they could."
While it's inevitable that a reality series will leave many things on the cutting room floor, Laura said that she wished some less serious sides of her were shown. While she was often a literal shoulder to cry on for Endless' leads, she said that she's normally a lighthearted person.
"One thing that I think Endless didn't really show is that I'm goofy as hell," Laura explained. "I'm a really goofy person."
Article continues below advertisement
As for the fan reaction she's gotten (many are still vehemently hoping that Dylan and Summer will get back together), Laura explained that it's been tough at points, but that she's also gotten a lot of support online. Many fans reached out about loving her style and getting to know her on the show.
"Some people did not know that it was very scripted, and were upset at me," she said. "I guess that is the desired reaction because we need the drama."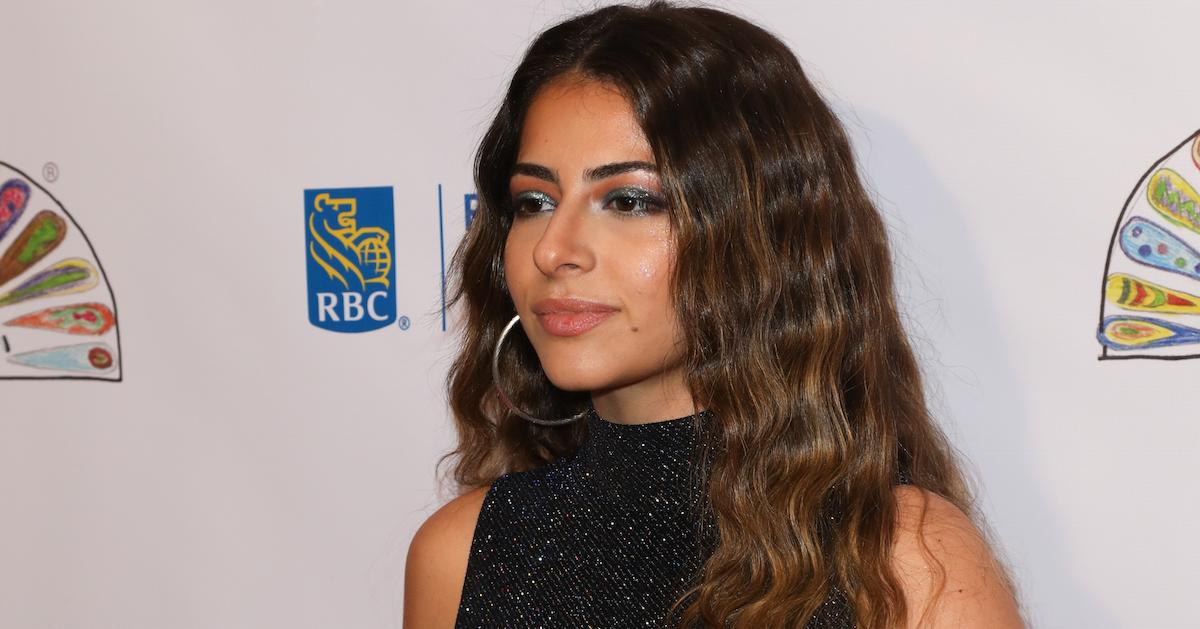 Article continues below advertisement
Who is Laura Pieri?
As viewers got to see on Endless, Laura is heavily focused on her music career. Before being a confidante for Summer and Dylan, Laura was born and raised in Brazil. Her mom used to be a nurse, while her dad works in health insurance, so neither of her parents was pursuing the creative arts as a profession.
She first got interested in music when her mom would sing to her while putting her to sleep. Then, she became obsessed with the songs from Disney movies.
"I'm obsessed with the old school Disney movies. I used to sing "Everybody wants to be a cat" from The Aristocats up and down the house. I just never changed my mind," Laura noted. "I think everyone wants to be a singer at some point, but I just never really changed my mind about that."
She then made the bold choice to apply to music high schools in the United States. Once she got in, she knew she had to go.
Article continues below advertisement
"When I got in, I was like, 'I'm not even going to take the time to think about this. I'm just going to go, and nobody can tell me no.' Because i had been accepted to all of the schools I had applied to, my parents were like 'we can't really say no,'" Laura said. "When I was 16, they let me move to New York. I didn't know anyone there."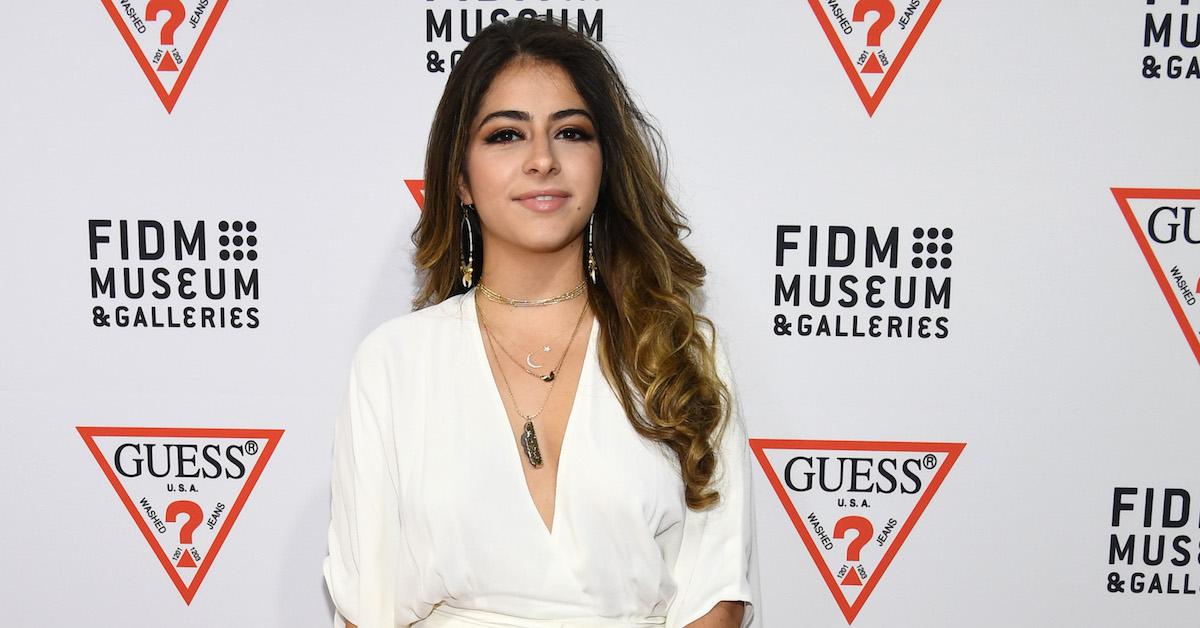 Article continues below advertisement
Laura eventually signed with Cory Rooney, who has also worked with greats like Mariah Carey, Jennifer Lopez, and Mary J. Blige. She has since been compared to the "next J. Lo." But, Laura said, though she thinks J. Lo is a "goddess," she's not trying to copy her.
"I'm not trying to be the next J Lo. I'm trying to be the first Laura. It's a little tricky because she is amazing, she is incredible she is inspiring so much of the person I am today," Laura said. "But I think we already have one J. Lo and we don't need two."
Article continues below advertisement
Laura explained why her new song, "All I Need" isn't a typical love song.
Viewers of Endless got to see Laura in her element during a performance (and when she sat at the piano with Dylan a few times), and her newest song, "All I Need" is now out. The artist said that her style is pop, and that she grew up going through many phases of the artists she listened to, which included Prince, Shakira, and Taylor Swift.
Article continues below advertisement
Though "All I Need" is about love, Laura said that it's different from regular romance songs because it's not about an all-consuming type of love. She said that she felt "calm but happy," when she first heard it, which was why she decided on the spot to record it.
"I feel like we're so used to love stories having to be this passionate 'I can't sleep, I can't eat' kind of thing. "All I Need" preaches the opposite," Laura said. "You don't have to be going insane for someone else. It can be something that's chill and happy and good."
"It's not just about romantic love," she continued. "It can be about yourself — talking to yourself or for yourself. That's kind of when I knew that the song was really special."
Article continues below advertisement
As for what fans of Laura's sound or her role on Endless can expect for the future, she said to stay tuned for more music.
You can listen to Laura's latest single, "All I Need" below. You can also see her in Endless, which is available to stream on Snapchat now.