Sharon Leal Plays Luly's Birth Mom on 'Council of Dads'
Who is Luly's birth mom on 'Council of Dads'? Sharon Leal only made a fleeting appearance on the popular NBC series, but fans love her already.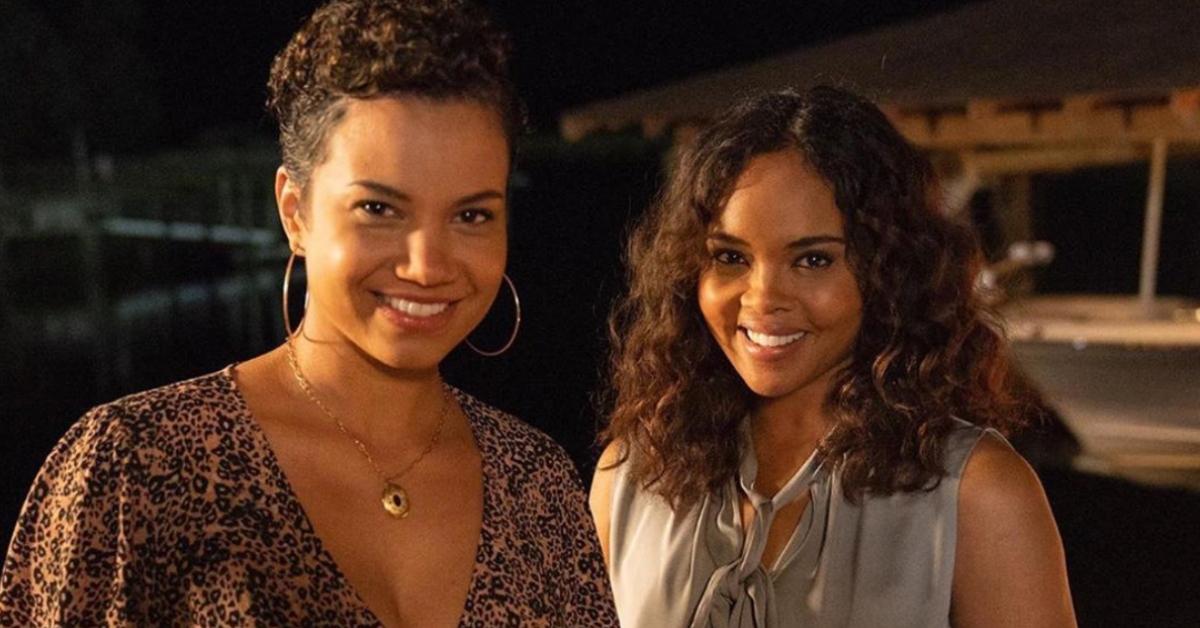 NBC's Council of Dads has garnered applause for its apt depiction of an unorthodox family. The series revolves around the day-to-day life of newly widowed Robin, her five kids, and the three family friends her late husband, Scott, commissioned to take care of the parenting duties.
As a recent episode revealed, however, the Perry family is even more eccentric than fans assumed. "I'm Not Fine" saw Luly's birth mom, Michelle, enter the picture, only to cause a real stir. So, who is she?
Article continues below advertisement
Meet Sharon Leal, the actress playing Luly's birth mom, on 'Council of Dads.'
"I'm Not Fine" shed light on a family secret that long predates Scott's (Tom Everett Scott) cancer diagnosis. As viewers learned, not only did he raise Luly all by himself for the first eight years of her life — but he did so without knowing that she wasn't his kid.
As the episode revealed, Luly's birth mom, Michelle (Sharon Leal), cheated on Scott with his best friend, Anthony (Clive Standen), which is how Luly was born.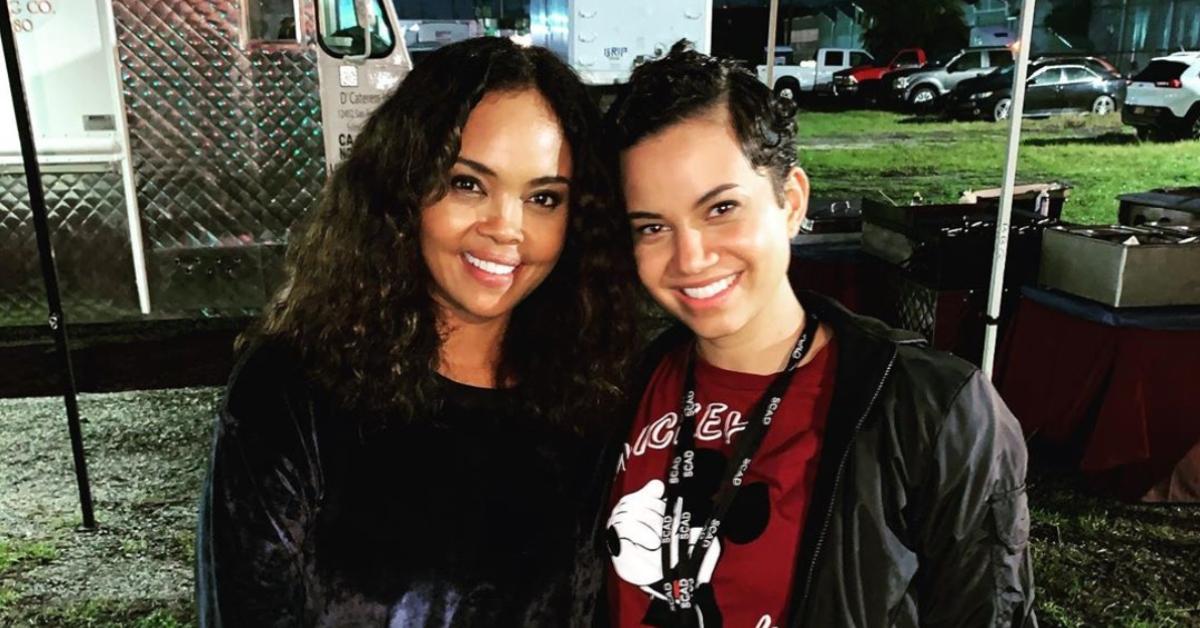 Article continues below advertisement
To make matters even worse, only a few family members were made aware of the slight faux pas during Scott's lifetime. The blissfully unaware include Robin (Sarah Wayne Callies), Scott's partner and Luly's step-mother, and her kids, Theo (Emjay Anthony), Charlotte (Thalia Tran), and JJ (Blue Chapman).
During "I'm Not Fine," we watched Anthony finally gather the courage and invite Luly to sail out on the family boat to confront the matter in a safe environment without any ear witnesses.
To test the water, Anthony led by informing Luly that she was successfully put up for adoption — and that she had spent about three months with her new parents before she moved back with Scott.
"The couple that wanted to adopt you [...] they did. They took you home," Anthony told Luly in a crucial scene of the episode.
"Your dad decided he wanted you a few weeks after [...] we had to go to court so you stayed with them while he fought for you," he added.
Article continues below advertisement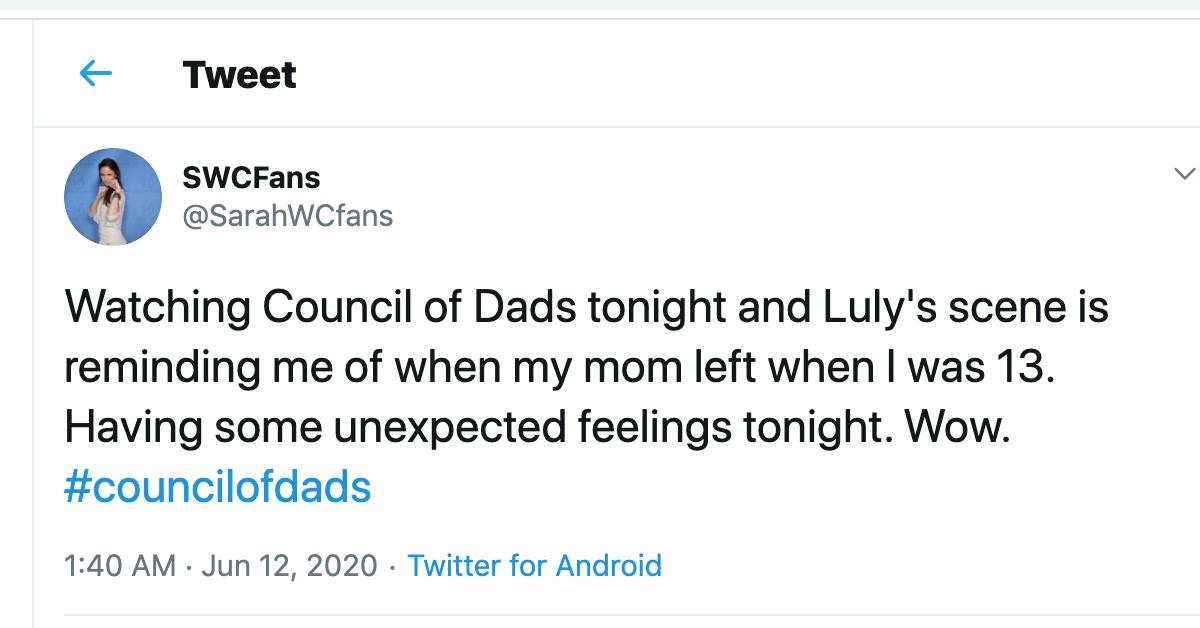 Season 1 of 'Council of Dads' will address Luly's relationship with her step-mom, Robin, as well.
Toward the end of the season, Luly will also have to confront the horrid prospect of losing Robin. As actress Sarah Wayne Callies told TV Insider, her complicated relationship with the kids will be at the focal point of the last few Season 1 episodes.
"I don't share blood with Charlotte, I don't share blood with Luly, and they are no less my daughters than my sons are," the actress described how Robin, her on-screen character feels in a previous interview with TV Insider.
Article continues below advertisement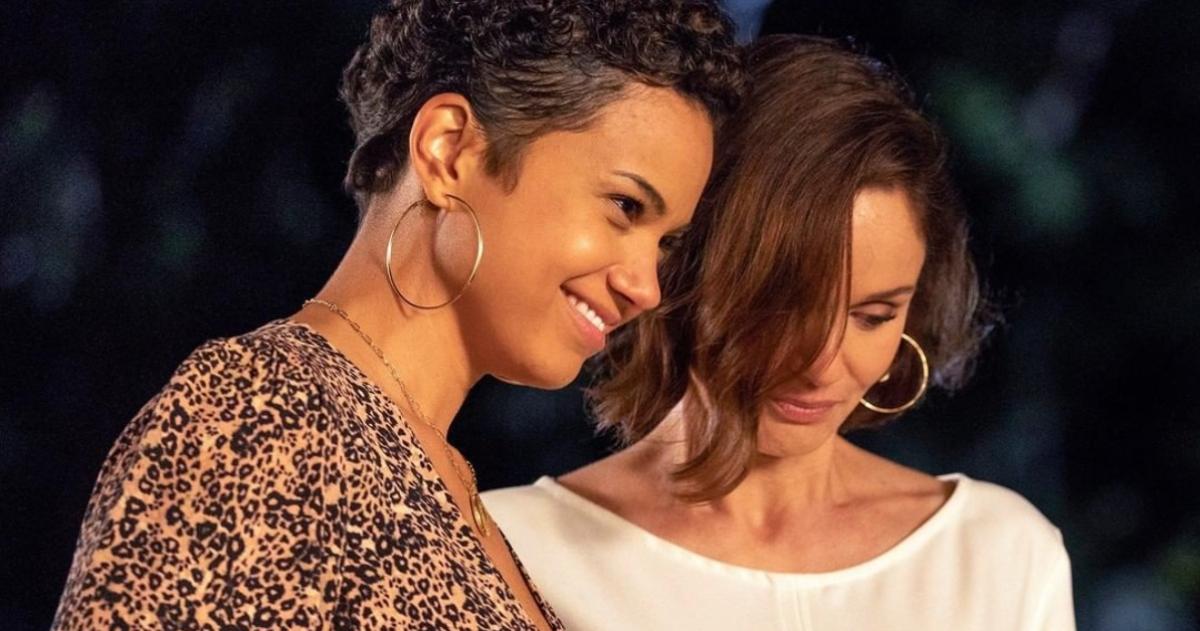 "On the one hand, there's an argument to be made that Anthony being Luly's biological dad doesn't matter. Scott's the man who stood up and raised her. That makes him her father. That would be Robin's perspective," she added.
Article continues below advertisement
"Later in the season, there will be events that take Robin away from some of the kids in order to try and protect other of the kids. Those kids that are without her for that period really struggle with this idea of, 'What happens if mom doesn't come home?'" the actress teased.
Catch new episodes of Council of Dads every Thursday at 8 p.m. ET on NBC.