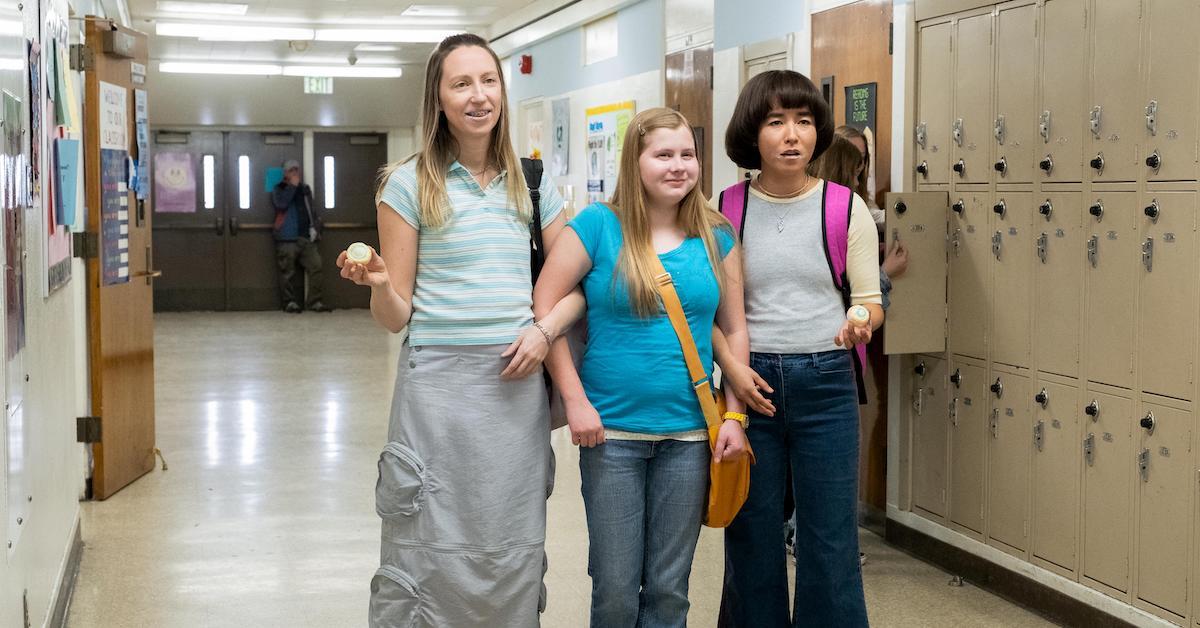 Ashlee Grubbs Puts on This Season's Best Performance as Maura on 'PEN15'
Who among us was not re-traumatized by crazy Maura on 'PEN15'? Keep reading to learn more about the actress who plays her.
The excellent Hulu comedy PEN15 is back with an all new (half-) season of cringe-inducing nostalgia with protagonists Maya and Anna diving deeper into the tough years of middle school. While the first season introduced audiences to the characters, their crushes, AIM profiles, and seventh-grade antics, Season 2 sees the girls grapple with slut-shaming, witchcraft, homophobia, sleepovers, and plenty more teen angst.
Article continues below advertisement
But of all the subplots in Season 2, the introduction of sad, kind of scary Maura has us shuddering the most, and has viewers recalling their own petty middle school bullies and traumatic "friendships".
But who exactly is Maura, why does she try to come between Maya and Anna, and who's the talented actress behind the character?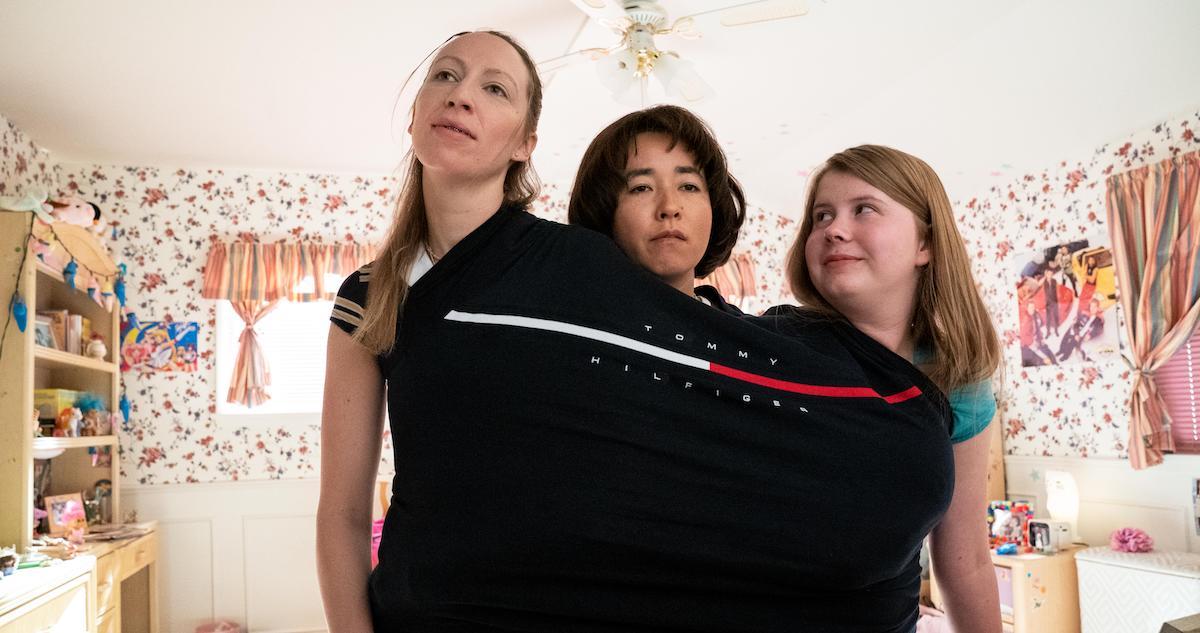 Article continues below advertisement
Who is Maura on 'PEN15'?
In Season 1 of PEN15, a fight between Maya and Anna temporarily led Anna to hang with Heather and the other popular girls, but by the end of the season, the protagonists had found their way back to each other.
In Season 2, Maura, a rich, but seemingly unpopular girl from their school takes a sudden interest in becoming Maya and Anna's friend. She quickly worms her way between the girls, bribing them with a pantry full of sugary treats, showering them with love and compliments, and self-branding as the third "best friend" of the group.
Article continues below advertisement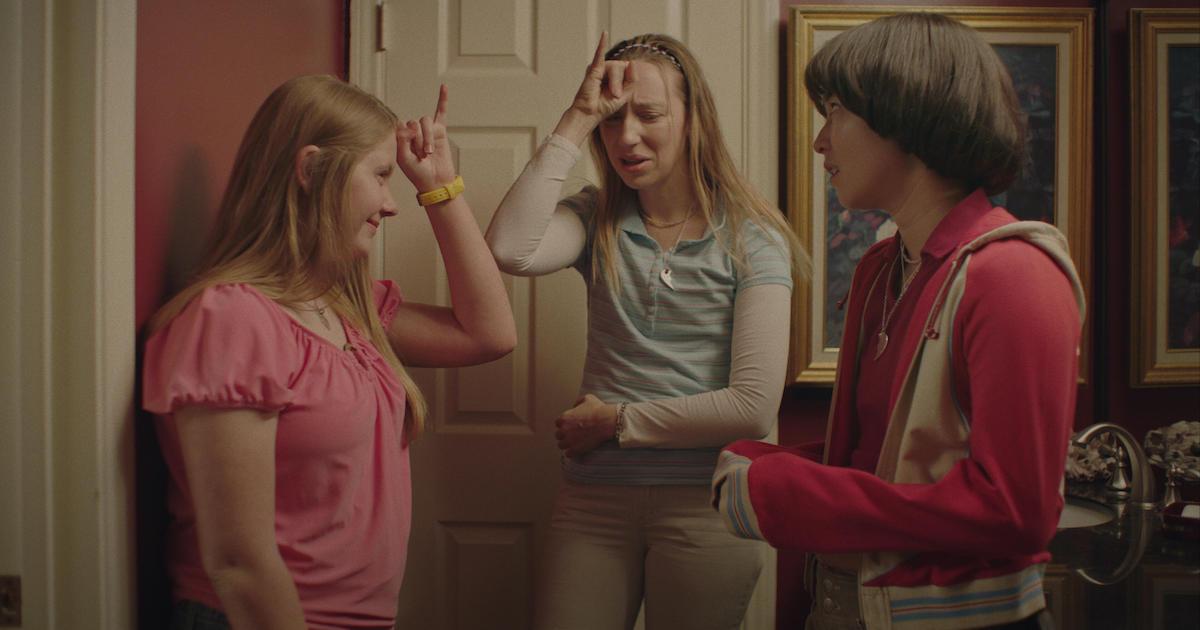 But soon, Maura's darker side is revealed. She uses her wealth and access to endless Ring Pops to bribe the class to vote for her, Maya, and Anna as the class superlative of "Best Best Friends," cementing herself within the pair. Maura also reveals herself to be a master of gaslighting by preying on Maya and Anna's insecurities and pitting them against each other in an attempt to become closer to the girls herself.
Article continues below advertisement
All of Maura's questionable behavior culminates in the fifth episode, when Maura hosts a group of girls at her house for a sleepover. But as the night progresses, preteen politics, secrets, and a traumatic incident with a makeshift period pad threatens to undo Maya and Anna's friendship.
Who's the actress playing crazy friend Maura?
Maura is played by Ashlee Grubbs, who gives audiences a talented performance that showcases the brutality of being a teenager in a way only a teenager can pull off. Ashley brilliantly portrays the middle school half-friend-half-bully Maura, who desperately wants to be a part of Anna and Maya's authentic relationship but at the same time, preys on their insecurities as social outcasts.
Article continues below advertisement
Maura's character is so authentic precisely because of this constant push-and-pull. She's condescending to Maya and Anna but also deeply jealous of them in the same breath and Maura's attempts to connect with the girls always comes at the expense of her simultaneously targeting and isolating them from each other.
Article continues below advertisement
Ashlee did such a good job portraying Maura that a lot of fully-grown adults who watch the show were overcome by the urge to punch a 13-year-old girl. Some viewers even tweeted about how Maura was "triggering some deeply suppressed memories," and others were calling for the actress to win an Emmy.
While this is somewhat of a breakout role for the young actress, this isn't the first zany comedy that Ashlee has starred in. She appeared in 2017's See Plum Run on CollegeHumor, with Elaine Carrol and Grant O'Brien. Ashlee is also known for her work on Mack Chat on Disney and The Immortal Wars on Amazon.