Nikki Bella and Artem Chigvintsev Ring in the New Year With an Engagement Announcement
Who is Nikki Bella engaged to? Nikki and Artem Chigvintsev announce they're engaged a year after she broke off her engagement to John Cena.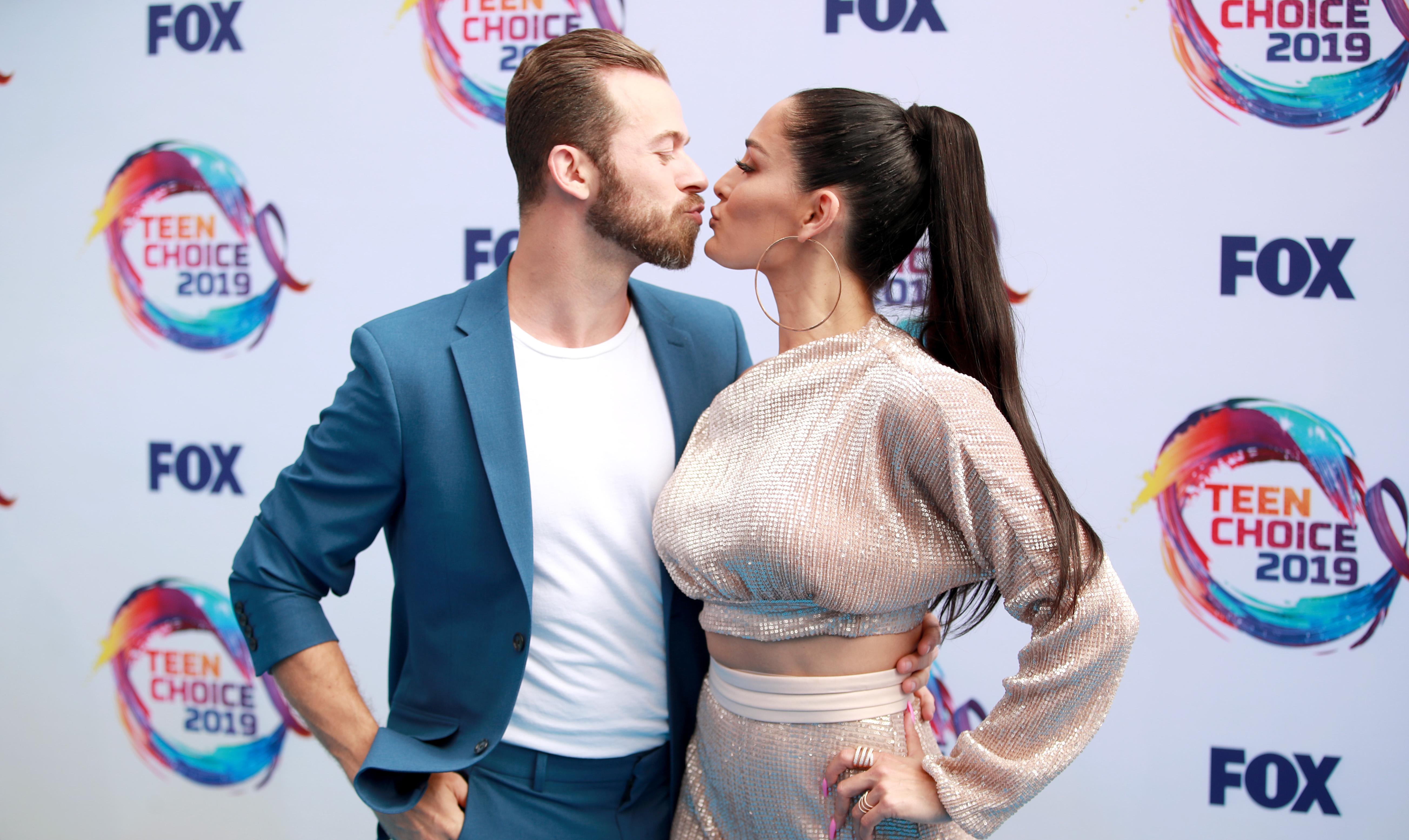 One couple is kicked off 2020 in a big way. Just a year after calling off her engagement to John Cena, Nikki Bella became engaged again. Who is she engaged to? None other than her former Dancing With the Stars partner Artem Chigvintsev.
Article continues below advertisement
The couple took to Instagram to make their secret engagement not so secret anymore. Artem popped the question to his former dance partner back in November. They've been enjoying celebrating by themselves, but they decided to ring in the new year by sharing their excitement with the world.
Nikki Bella is engaged to be married to her former DWTS partner Artem Chigvintsev.
On Jan. 3, Nikki posted on Instagram that, not only were she and Artem engaged, but the dancer asked her all the way back in November in France. Understandably, they wanted some time to themselves to celebrate the occasion. But, two months later, they decided that they were ready to celebrate with their fans.
Article continues below advertisement
Artem and Nikki met back in 2017, when she was paired with him on DWTS. Following their elimination, they remained good friends. Artem was even asked by Nikki to help choreograph her and John's first dance at their wedding as the WWE couple was engaged at the time. After she broke off her engagement with John, she repeatedly said throughout the end of 2018 that she was not ready to date again.
Article continues below advertisement
However, she and Artem were spotted on a date together for the first time in January 2019 and a source at US Weekly said that they actually been together for quite a while. In March, The Bellas Podcast host confirmed their relationship in an episode of her show. They moved in together in October.
Article continues below advertisement
The engagement comes a year after Nikki broke off her relationship with John Cena.
Nikki's former beau has not commented on her new engagement, but the announcement does come a year and a half after she called off her engagement to him. So why did she and John not get married?
When she spoke about it on her show Total Bellas, Nikki blamed her cold feet. "We naturally just give and sacrifice and I've been doing it for a long time," she said. "I was at the point, like, if I don't pack up and leave now, I know my personality, and I'm just going to again put myself on the back burner, so I legit have not slept. I packed until four in the morning."
Article continues below advertisement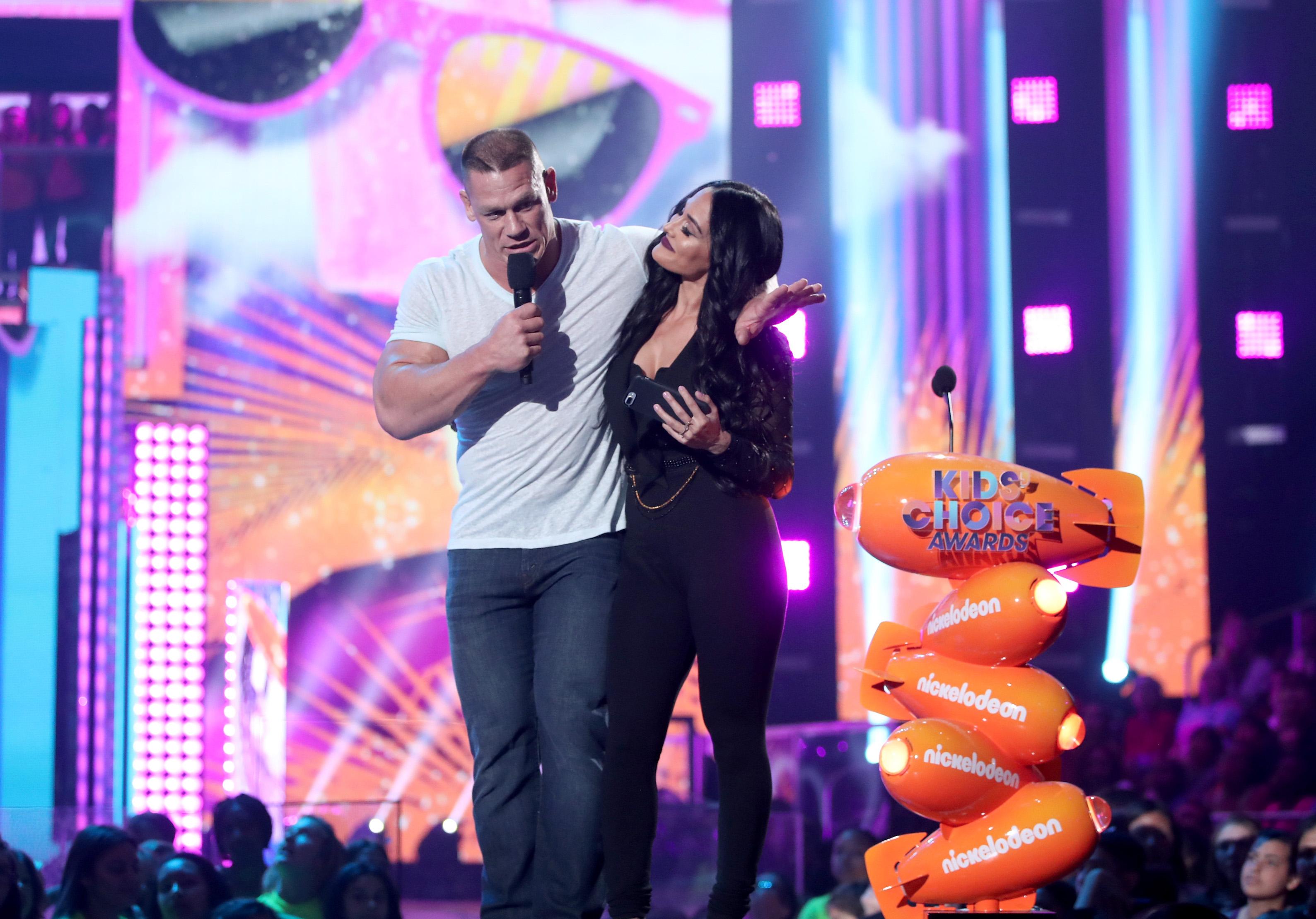 The wedding was actually called off earlier because John did not want to have kids. When he changed his mind, they decided to give the relationship another go, but clearly Nikki still had hesitations. She also said that John had been giving her time limits, telling her that she had to decide on their relationship by a certain date or that they had to be married by another date. She ultimately felt pressured by the countdown clocks she was given.
Article continues below advertisement
Today, John is also in a happy relationship, with girlfriend Shay Shariatzadeh and both he and Nikki say that they've remained friends since their break up. Still, it's probably unlikely that he's going to be receiving an invitation to her and Artem's wedding.
Article continues below advertisement
Nikki announced she was expecting her first child, alongside her twin sister Brie.
"Wait, twins being pregnant at the same time?" Brie told People magazine.. "People are going to think that's a joke. We both are shocked. People are going to think we planned it, but you can't really plan pregnancy!"
"[It was] a total surprise," Nikki told the publication. "It took even me a good week to come to terms with like, 'Oh my gosh, I'm pregnant.' I'm not ready for it."
This just goes to prove that so much can change in such a short period of time. One thing's for sure: 2020 is shaping up to be the year of huge changes for Nikki (and Brie.) Congrats to the twins expecting "twins!"