Who Is Norton Knatchbull in Netflix's 'The Crown' Season 5? He's a Royal Relative
The fifth installment of 'The Crown' introduces us to Cousin Norton Knatchbull. Who is he and how does he fit into the British royal family?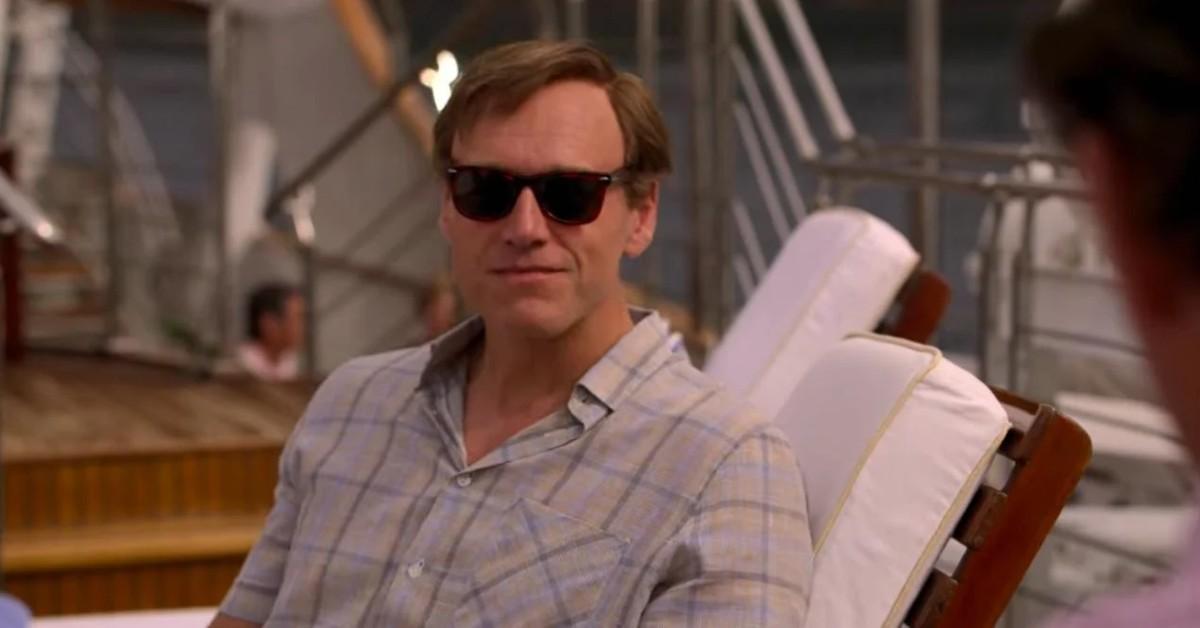 There's no better way to watch The Crown than to watch it with Google at the ready. Netflix's Emmy-winning fictionalized historical drama series "tells the story of Queen Elizabeth II and the political and personal events that shaped her reign." Season 1 began with the 1947 marriage of the then-Princess Elizabeth and Prince Philip (both of whom are now deceased), and the newly released Season 5 takes us to 1990. The season highlights events through 1997, just before Diana's shocking death.
Article continues below advertisement
Per Entertainment Tonight, The Crown recasts main characters every two seasons, making Season 5 a cornucopia of new faces. And while it's exciting to see a fresh cast take on the roles of Queen Elizabeth, Prince Philip, Prince Charles, and Princess Diana, among others, we have our eyes on a new character.
Season 5, Episode 1, titled "Queen Victoria Syndrome," introduces us to Norton Knatchbull. He and his wife, along with their daughter, Leonora, accompany Charles and Diana on their "second honeymoon" in Italy. Who is the mysterious bloke?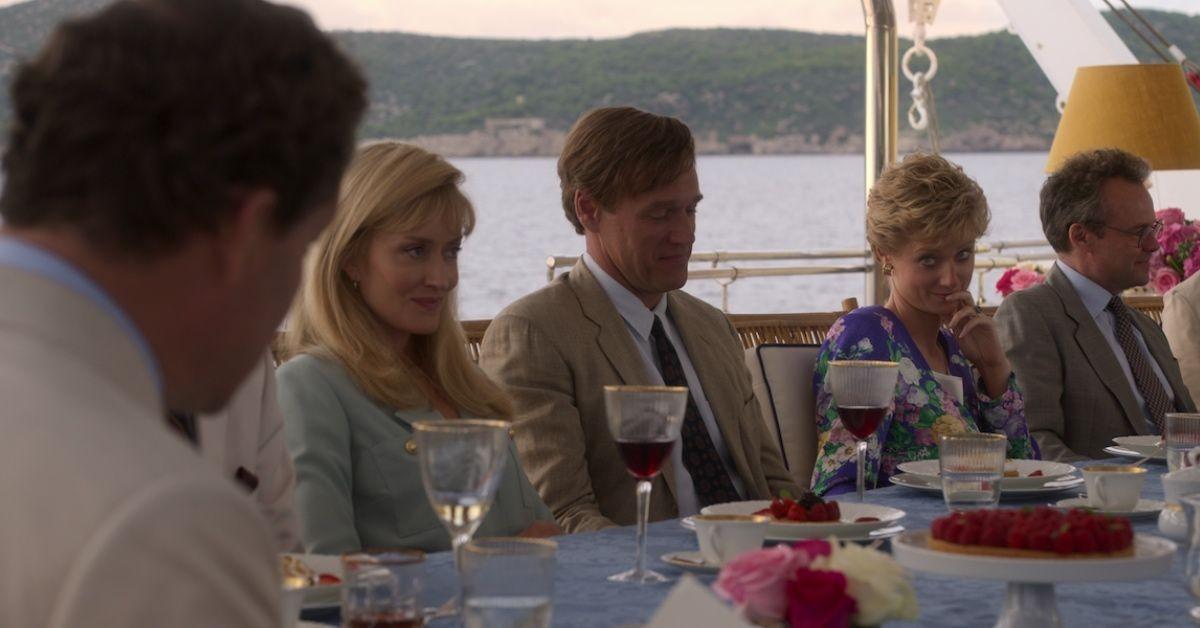 Article continues below advertisement
Who is Norton Knatchbull?
Per Vogue, Norton Knatchbull, 3rd Earl Mountbatten of Burma, is the grandson of Louis Mountbatten, 1st Earl Mountbatten of Burma — aka Philip's favorite uncle. This makes Norton the second cousin of now-King Charles III. He is currently 75 years old.
According to Hello!, Norton "had attended prestigious independent school Gordonstoun with King Charles as a child." The then-Prince of Wales was even Norton's best man at his and Penelope "Penny" Knatchbull's 1979 wedding.
Norton and Penny currently live at the 60-room, 86-acre Broadlands estate, which is where Philip and Queen Elizabeth spent their honeymoon back in 1947.
Article continues below advertisement
Norton Knatchbull is played by Elliot Cowan in 'The Crown.'
British actor Elliot Cowan portrays Norton Knatchbull in Season 5 of The Crown. He's known for playing Mr. Darcy in 2008's rom-com miniseries Lost in Austen, which puts a twist on Pride and Prejudice, as well as Lorenzo de' Medici in Starz's Da Vinci's Demons.
He has also starred in sci-fi and horror films like 2014's Narcopolis and 2015's Howl.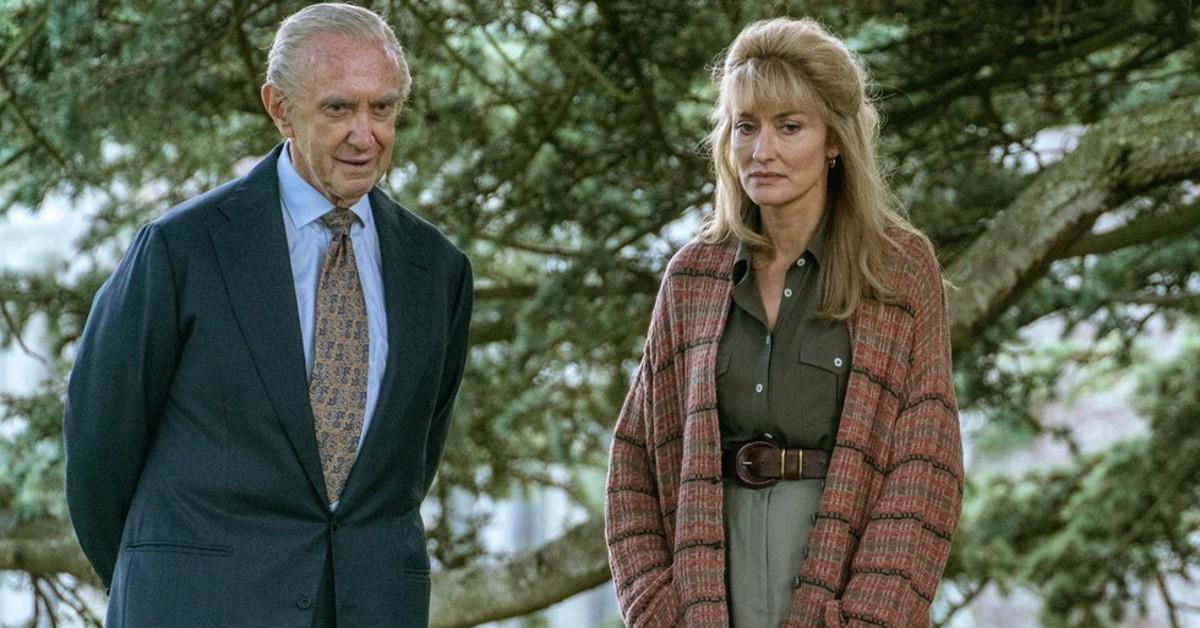 Article continues below advertisement
Who is Penny Knatchbull?
As previously mentioned, Penny Knatchbull, Countess Mountbatten of Burma, is the wife of Norton Knatchbull. According to Hello!, she was very close with both Queen Elizabeth II and Prince Philip. She attended both of the late royals' funerals, which is saying something considering Prince Philip's 2021 funeral was limited to just 30 people due to COVID restrictions.
She was initially introduced to the Queen and Prince Philip by Norton in 1975, making an extraordinary first impression.
A royal insider even deemed her to be "one of the most natural young women [they had] ever met, outgoing but not brash or flirty."
Penny got particularly cozy with Philip after the tragic death of her 5-year-old daughter, Leonora, who passed of liver cancer in 1991. It was Philip who offered Penny a shoulder to cry on, even introducing her to a new hobby: Carriage driving.
Article continues below advertisement
"She expressed an interest in what she called 'this driving thing" and asked him whether it might be possible to teach her daughter's pony," Ingrid Seward wrote in her 2020 biography Prince Philip Revealed.
Though there's no hard evidence to suggest that Prince Philip and Penny Knatchbull — who are about 30 years apart in age — were anything more than close friends, rumors of an affair vigorously swirled in the early '90s. Though this controversial relationship is explored in The Crown, it's done with a gentle hand.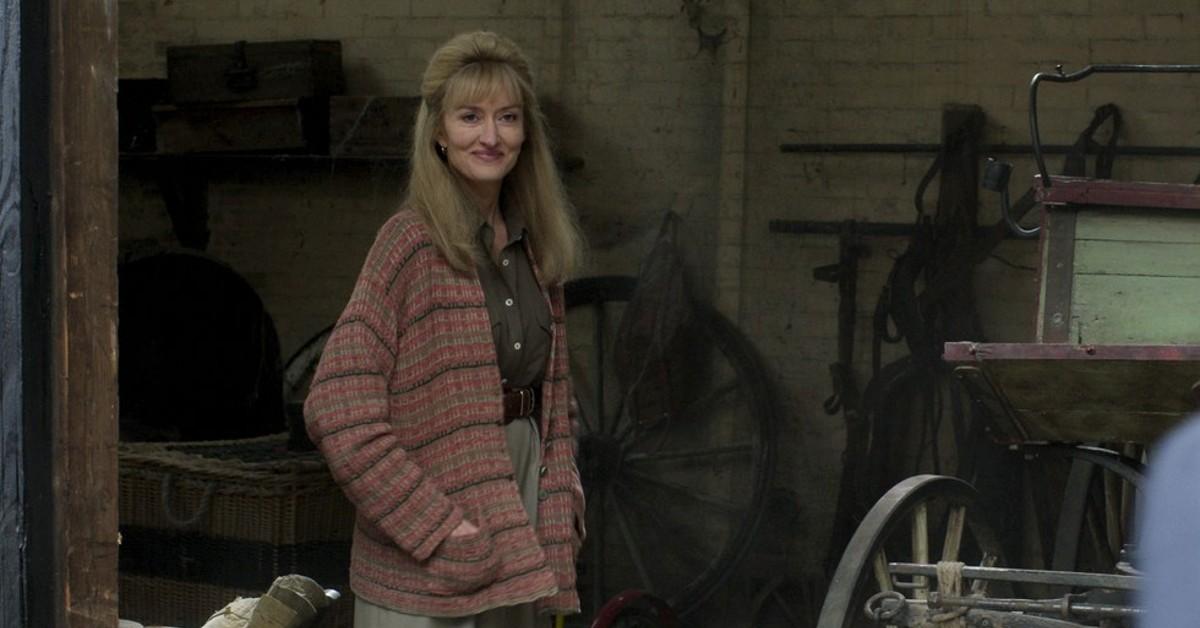 Penny Knatchbull is played by Natascha McElhone in 'The Crown.'
British actress Natascha McElhone portrays the Countess Mountbatten of Burma in Season 5 of The Crown. She's known for her work in critically acclaimed films like 1998's The Truman Show and 2021's Carmen.
She currently stars as both AI creation Cortana and Dr. Catherine Halsey in Paramount Plus's Halo series adaptation.
All five seasons of The Crown are currently streaming on Netflix.