'Harlem' Season 2 Ended on a Cliffhanger — and Fans Want Answers to One Big Question (SPOILERS)
Wait, who is actually pregnant on the Prime Video series 'Harlem'? Season 2 of the Amazon show ended on the huge question of a cliffhanger.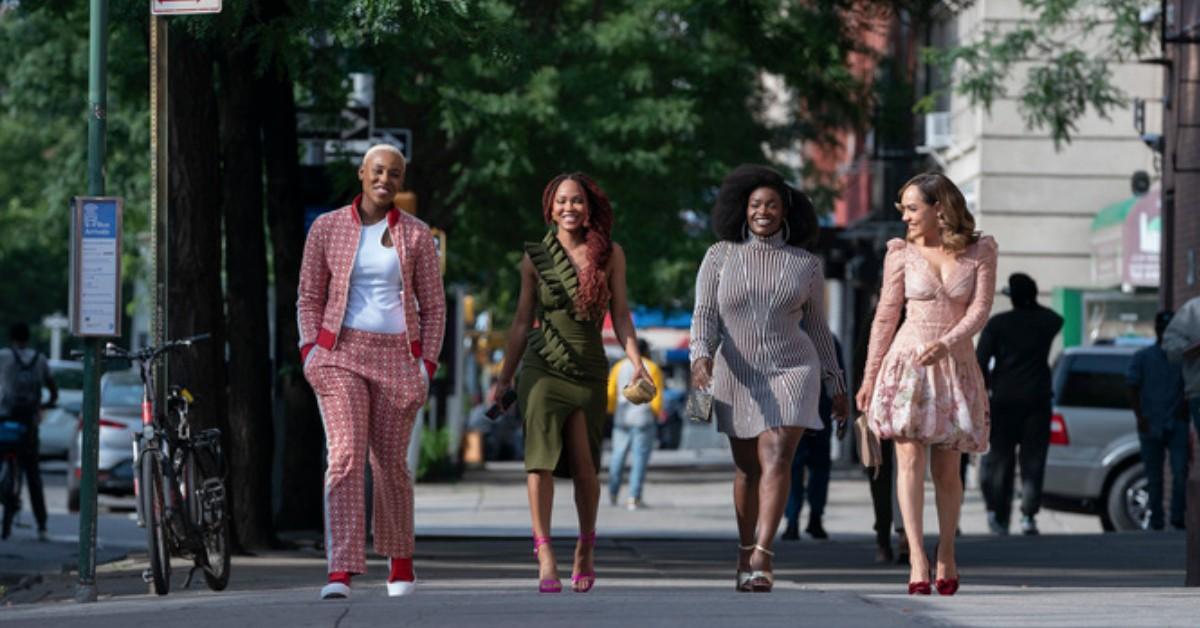 Spoiler alert: This article contains spoilers for Harlem Season 2 on Prime Video.
Forget the phrase "Who's your daddy?" On Amazon's Harlem Season 2, the question we're all asking is, "Who's pregnant?" (Guess the second question doesn't have quite the same ring to it, does it? We blame Jerry Springer.)
Article continues below advertisement
All jokes aside, Season 2 of Harlem ended with that huge cliffhanger referenced above — one of the show's core four ladies is pregnant. So who is it? Will we get answers in Season 3 of Harlem?
Here's what we know.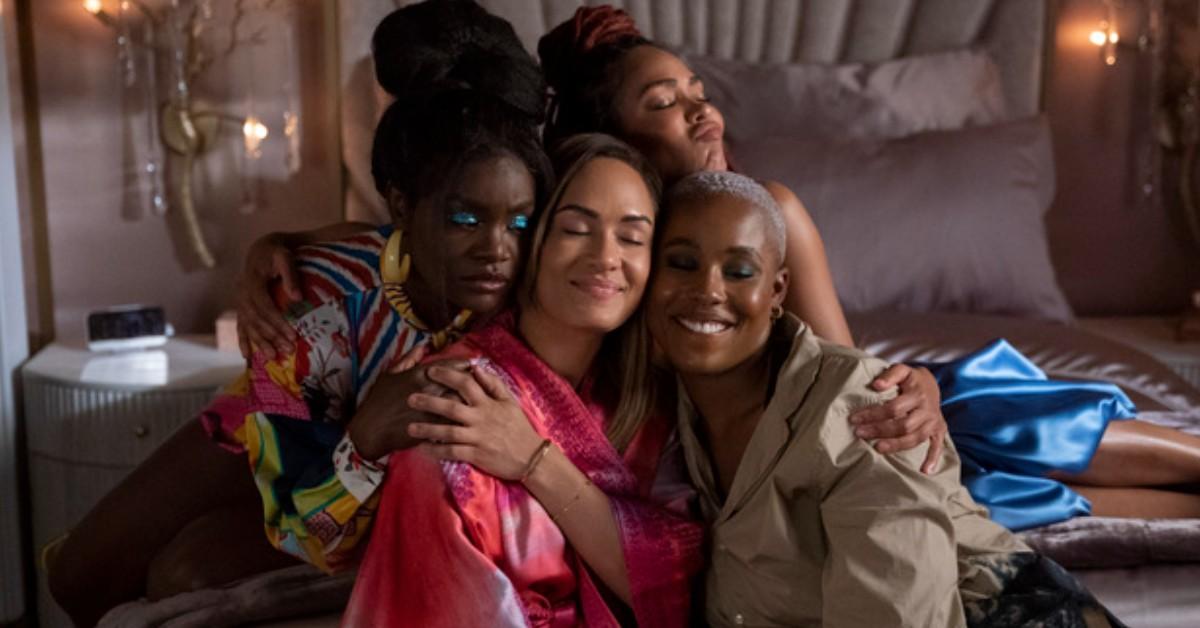 Article continues below advertisement
Just who is pregnant on 'Harlem'?
Even the cast doesn't know! According to an interview with Entertainment Weekly, the writers have kept it a secret from everyone. Meagan Good, the actress who plays Camille, told EW, "When we got this final reveal of the last episode, we literally were like, 'Which one of us is it?'"
Jerrie Johnson, who plays Tye, knows who she doesn't want it to be.
She said in the same interview, "I can say I do not want it to be Tye ... Tye has been through enough!"
Tracy Oliver, the creator of Harlem, was present for the same interview. However, despite the cast's ideas and theories, she kept mum on the big pregnancy secret!
So when will we get answers on who is pregnant in Harlem Season 3? Has Prime Video renewed the series yet?
Article continues below advertisement
Has Prime Video renewed 'Harlem' for Season 3 yet?
As of this writing, Prime Video has yet to renew Harlem for a third season. However, don't panic just yet, Harlem fans! It took Prime Video a couple months to officially announce that Harlem had been renewed for a second season, after Harlem Season 1 debuted in December 2021.
Also, it's usually a good sign when showrunners leave things open-ended with a season finale — that typically means they're confident enough to believe that their show will be renewed to answer lingering cliffhanger questions!
Article continues below advertisement
Sadly, Harlem Season 2 only has eight episodes in total (the first season of Harlem had 10!), but you can stream both seasons now on Prime Video while we eagerly await news about Harlem Season 3!
So the next question is, if the show is renewed for another season, when can we expect new episodes? (And answers about who is pregnant? We need to know!)
Article continues below advertisement
Let's look at the last two seasons for answers. Harlem Season 1 dropped in December 2021, with the second season renewal news being confirmed in February 2022.
Season 2 of Harlem premiered around a year later, in February 2023. So if we get news in two months that Season 3 of Harlem is happening, that means, hopefully, we'll get Harlem Season 3 sometime in early 2024.
Can you wait that long for answers about who is pregnant in Harlem? Let's rewatch Harlem Seasons 1–2 on Prime Video now to search for clues during the long hiatus! Hopefully Season 3 of Harlem will be here before we know it!