What's Next for Dean and Sasha? 'Station 19' Fans Aren't So Sure
Who is Sasha on 'Station 19'? She first appeared in a Season 3 episode titled "The Ghosts That Haunt Me" — and she hit it off with Dean immediately.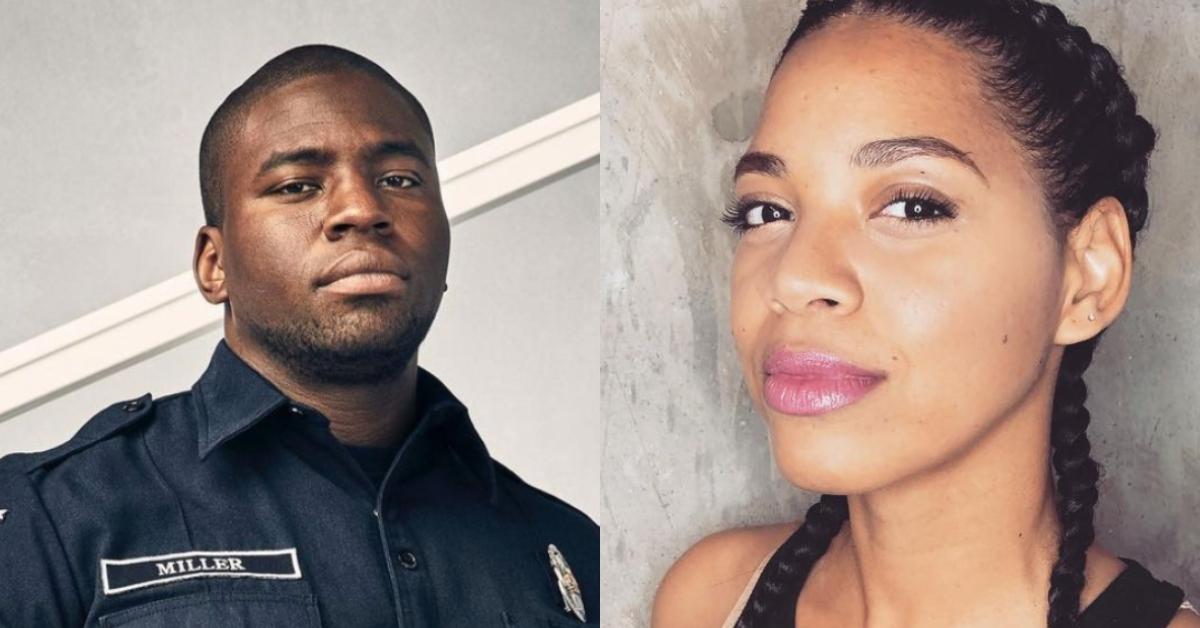 The Season 4 premiere of Station 19 plunged viewers right back into the early days of the coronavirus pandemic, showing how the beloved team handled a wildfire caused by a group of hedonistic teens who missed out on their prom.
The episode also teased the prospect of a love triangle between some of the most popular characters. Dean (Okieriete Onaodowan) and Sasha (Kristen Henry King) were about to move in together — but will Vic (Barrett Doss) get in the way? Who is more likely to be with Dean?
Article continues below advertisement
So, who exactly is Sasha, and when did she first appear on 'Station 19'?
Sasha first walked into the building of the Seattle Fire Station 19 in a Season 3 episode of the show titled "The Ghosts That Haunt Me." She needed some help with getting a diamond earring removed from her earlobe — and Dean gladly lent a hand. Afterward, she bought one of the calendars sold at the station, and she promptly slipped over her phone number while making the purchase.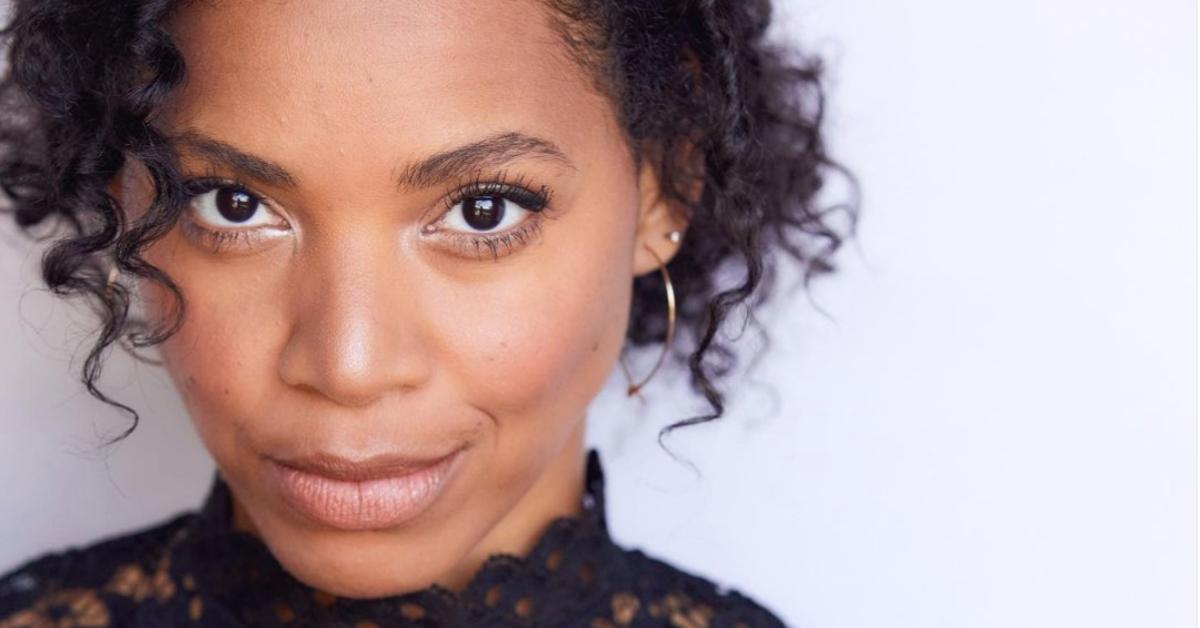 Article continues below advertisement
The Season 4 premiere of the show, titled "Nothing Seems the Same," captured the next stage in Sasha's relationship with Dean. She offered to move in with him, partly so that they wouldn't have to quarantine separately and partly because she was eager to spend more time with little Pru.
In a confidential conversation with Jack (Grey Damon), Dean appeared somewhat hesitant about the prospect of taking things to the next level. As he revealed, he was unsure if moving in was the right choice, indicating that he may have feelings for Vic.
Article continues below advertisement
Some fans were excited to learn about the new developments between Dean and Sasha. As to the others? Not so much.
"Dean and Sasha are super cute. Need more of them! #Station19," wrote a person.
"Sasha seems sweet. Pity she's gonna be collateral damage to the Dean/Vic drama. #S19S03E14 #Station19," opined somebody else.
"Not Dean moving in with this Sasha girl for the free childcare lmaooo. Men are so twisted #station19," tweeted another person.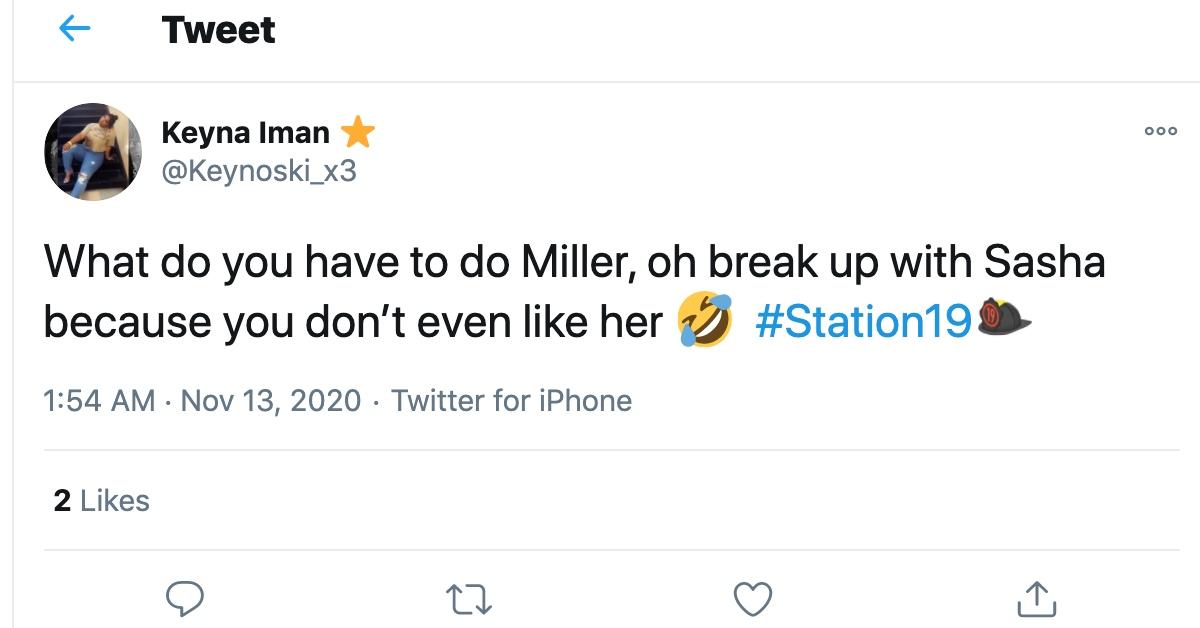 Article continues below advertisement
Let's not forget that Dean was already involved with a woman he met through work. As loyal Station 19 fans might remember, he and JJ (Brenda Song) first met when her fire alarm went kaput. How good a precedent this might be is debatable — as JJ famously left Dean shortly after giving birth to their daughter, Pru.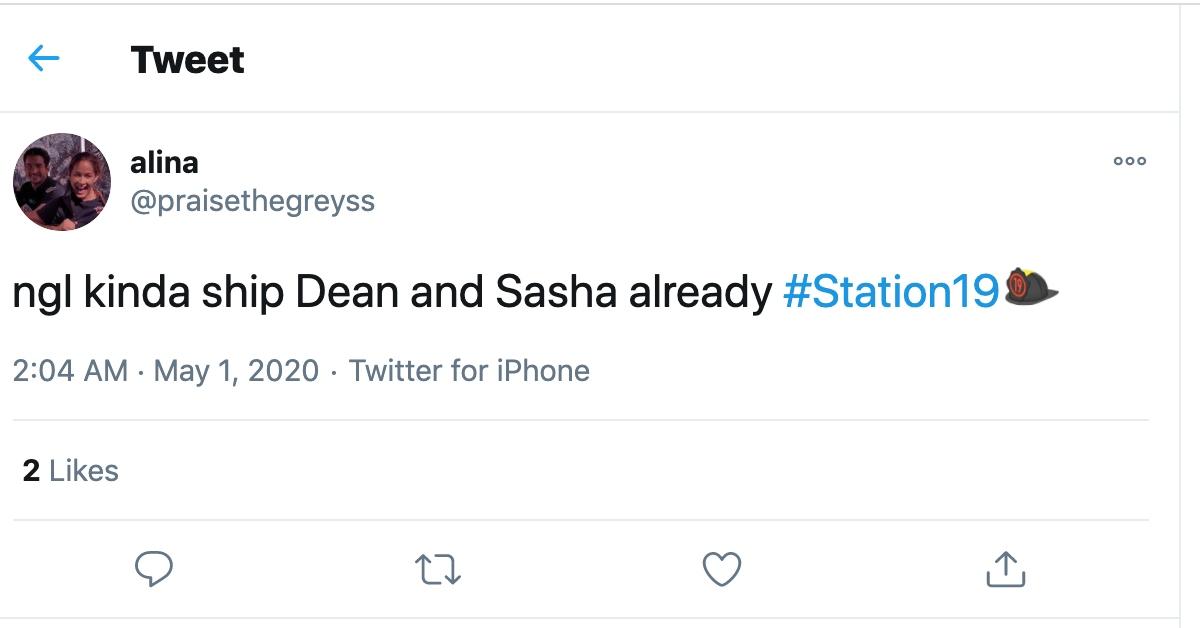 Article continues below advertisement
Before landing Sasha's role on 'Station 19,' Kristen Henry King starred in shows like 'S.W.A.T.'
Before joining the cast of Station 19, actress Kristen Henry King appeared on hit TV shows like S.W.A.T., NCIS: Los Angeles, and Jane the Virgin. The actress had her first breakthrough with a 2009 movie directed by Michael Holcomb, titled Zig Zag, after which she landed roles on TV series like Dark Blue, How I Met Your Mother, and Community.
As someone passionate about helping actors and actresses find new jobs in these challenging times, Kristen has been using her Instagram profile to share handy tutorials on the basics of writing cover letters, choosing the right agent, or creating a self-tape audition at home.
Article continues below advertisement
As the co-host of Moms in the Industry: The Dirty Truth, a podcast that aims to shed light on the difficulties mothers face in the entertainment industry, she also created interviews with City on a Hill actress Georgina Reilly or Son of the South producer Deena Bacon.
Catch new episodes of Station 19 every Thursday at 8 p.m. ET on ABC.