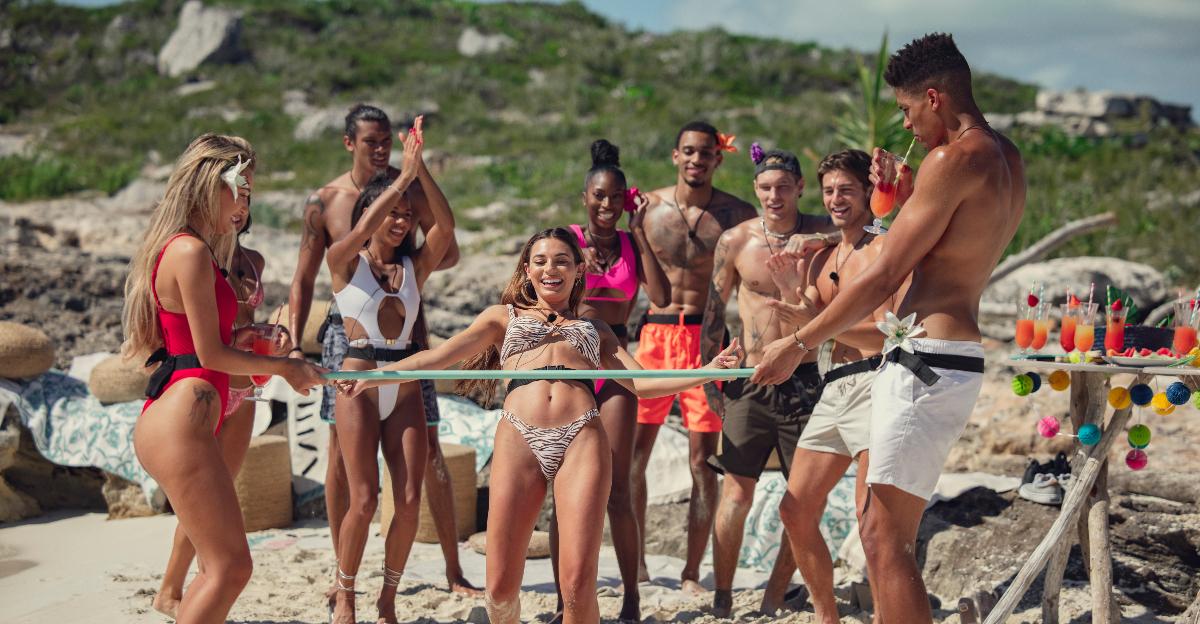 Now That Everyone Is Able to Touch, Who From 'Too Hot to Handle' Is Still Dating?
A wise man once sang (while doing the typewriter in parachute pants), "You can't touch this," and that's the rule the contestants on Too Hot to Handle have to live by. The newish (since 2020) Netflix reality show, which centers around not having any kind of intimate contact, is back for Season 3 and we can't wait to cut the sexual tension with a spoon. But first, let's play catch up with previous cast members. Who's still dating from Too Hot to Handle? Did they finally touch?
Article continues below advertisement
Who is still dating from 'Too Hot to Handle'?
We remember when The Untouchables was just a movie about Eliot Ness starring Kevin Costner. We hope you enjoyed that very topical (1987) joke! But seriously folks, Too Hot to Handle is definitely one of the more bonkers reality shows out there. It centers around a group of hot people who have the option to win $100,000 (it has been upped to $200,000 for Season 3) provided they never touch another person or themselves, sexually. Each time they do, they lose a bit of that money.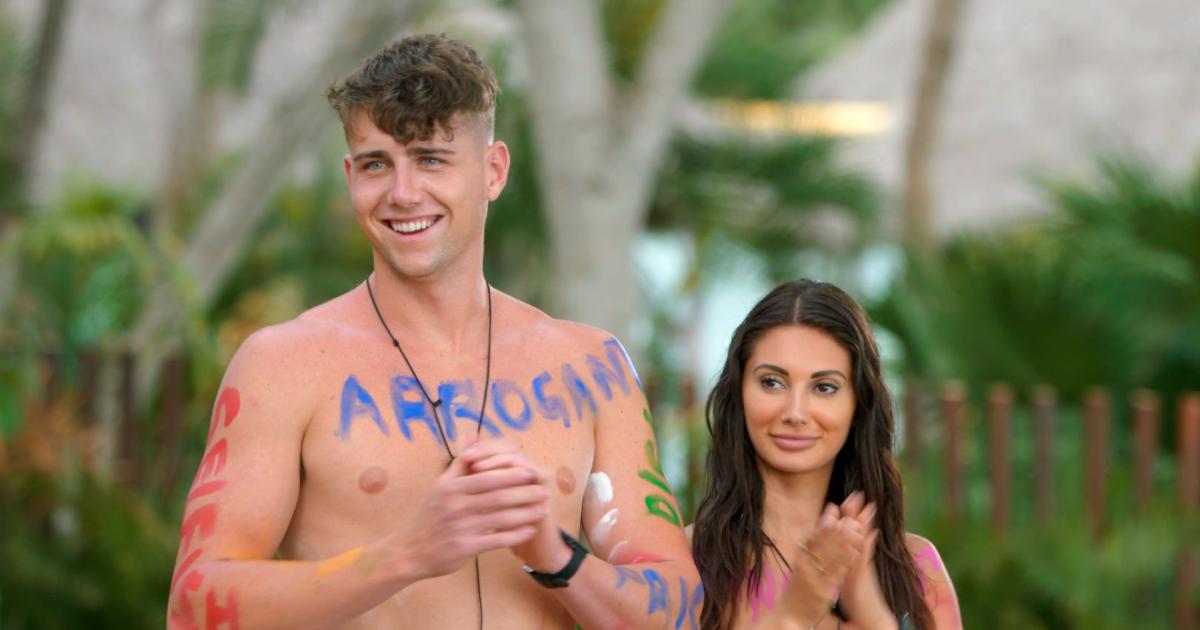 You can definitely be kicked off for non-compliance and new people are added throughout the season, but the folks that are left split up whatever money remains. Some people took home more than a cash prize, such as Season 1 contestants Francesca Farago and Harry Jowsey. The duo dated post-show and even got engaged, but sadly it didn't last. Harry told Us Weekly that they "tried to give it another go, but [there was] just clear miscommunication on lot [sic] fronts."
Article continues below advertisement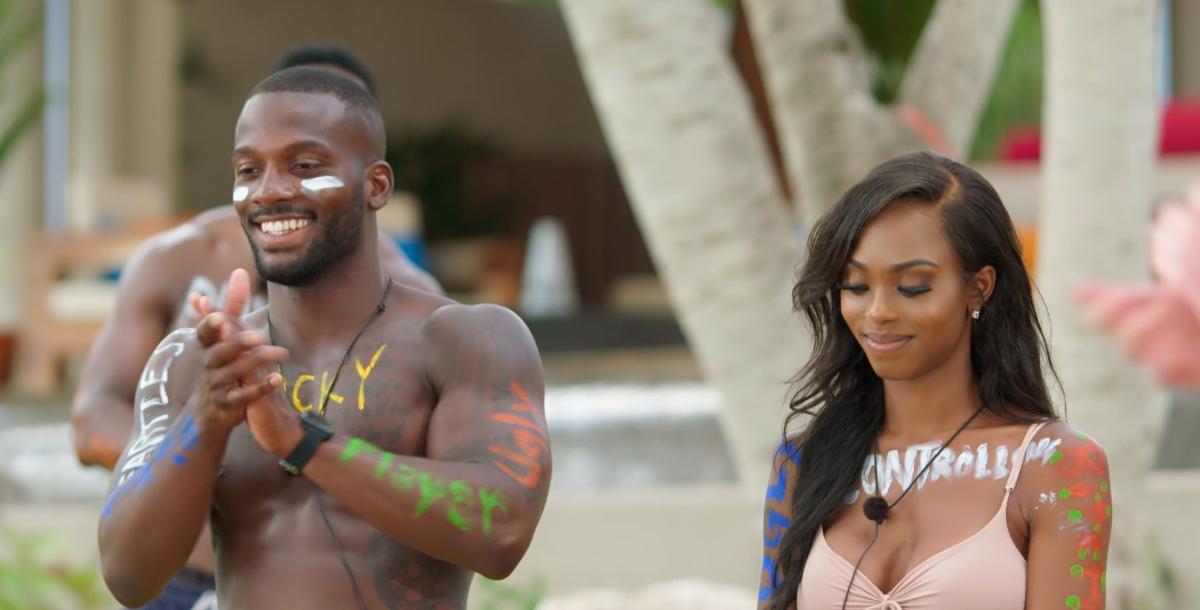 Sharron Townsend and Rhonda Paul, also from Season 1, tried to make it work but revealed to Women's Health that, "We are the best of friends; we still do talk, as far as helping each other out, talking to each other, and things like that," but they are no longer dating. Actually, it looks like none of the couples who flung their fling past the show stayed together... except for one.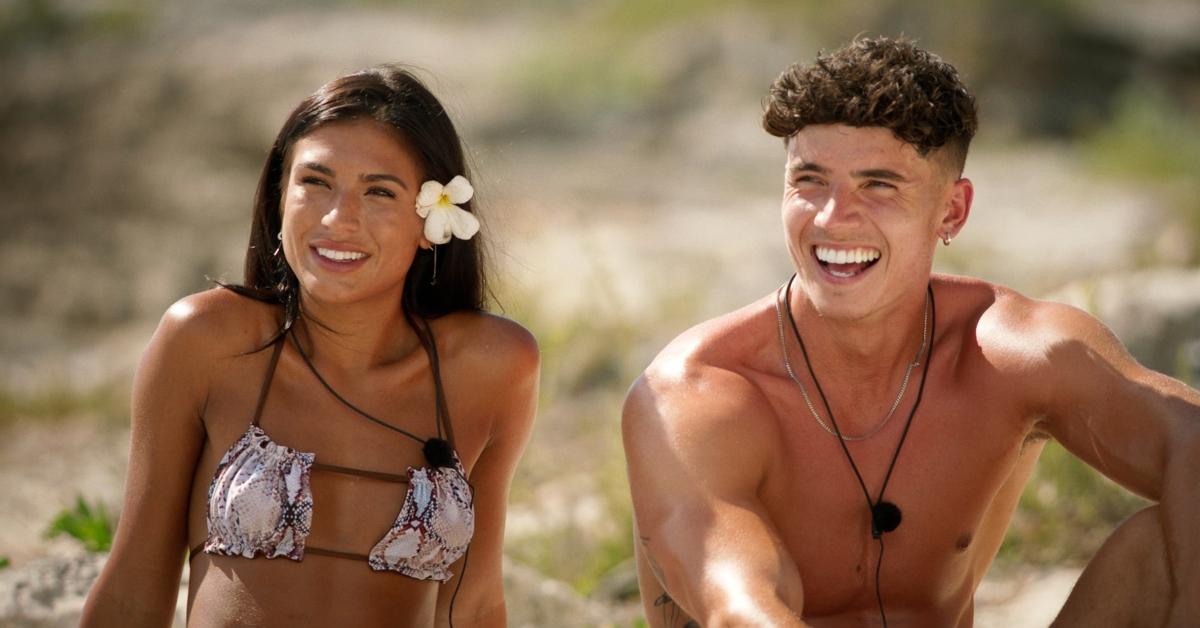 According to Us Weekly, not only are Season 2's Cam Holmes and Emily Miller still together, but as of July 2021 they were living at Emily's mom's house while looking for their own place. They revealed this in a Zoom interview with Us Weekly, from separate rooms in said house. Evidently Cam hated the way Emily texted because she's "too blunt," which is code for speaks her mind. (Hey, Cam, we're letting women do that now!) He moved himself into Emily's mom's house to avoid those straightforward texts.
Article continues below advertisement
Let's meet the Season 3 cast of 'Too Hot to Handle'!
Make room for more two-dimensional hot people who just can't keep their hands to themselves! Nate is a 24-year-old model with an Instagram full of modeling pics. He loves to model! Georgia, 24, is a spooky serial ghoster who, believe it or not, also has an Instagram filled with photos of mostly herself. Doesn't anyone post dog pics anymore?
Stevan, 25, is also a model but he does have a giant tattoo of an old ship on his right shoulder, so he might also be a pirate. We don't know, so we have to guess!
Article continues below advertisement
Izzy, 22 is a physical therapist whose company (HiFitness) describes itself as "fat loss coaching," which is pretty problematic. Maybe she can lose some of that body shaming language! Jaz, 25, is an entrepreneur with her own brand of luxury lounge wear. Pat, 29, is one of the older contestants. He's also a model, but this time you can add a guitar to the mix.
According to 23-year-old Holly's IG bio, she's called "Hurricane Holly for a reason, I am the life of the party." We can't imagine anything that could ruin a party faster than a hurricane, but OK.
We're beginning to suspect these Instagram accounts were created specifically for the show as Beaux, 24, much like everyone else, has a sea of scantily clad photos of just herself, giving us very little insight into her actual life. Truth, 23, enjoys leaning against things and Harry, 29, seems to be the only one with friends! Finally, an IG with some humanity.
Season 3 of Too Hot to Handle premieres Jan. 19 on Netflix.