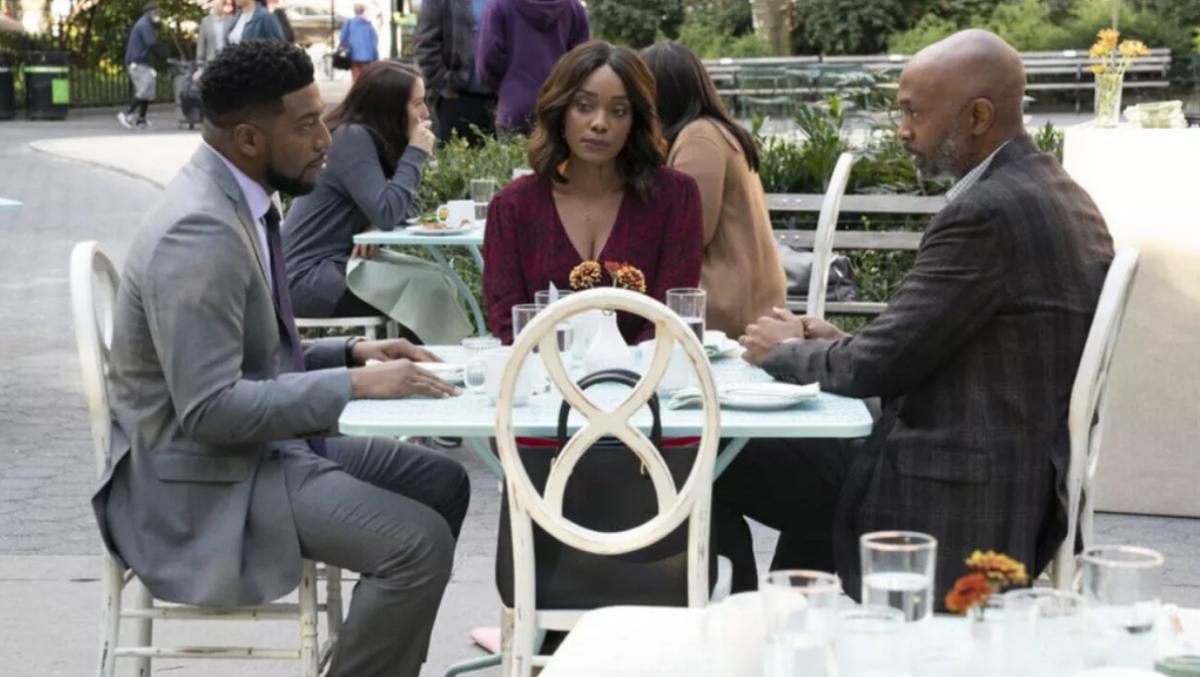 Is Dr. Floyd Reynolds the Father on 'New Amsterdam'? Or Is It Dr. Claude Baptiste? (SPOILERS)
Spoiler alert: This article contains spoilers for Season 4 of New Amsterdam.
In Season 3 of New Amsterdam, Dr. Floyd Reynolds' (Jocko Sims) relationship with Evie Garrison (Margot Bingham) ends, and Floyd decides to concentrate on his career. While getting back into the swing of things at New Amsterdam Hospital, he connects with a new colleague. From their first meeting, it becomes apparent to audiences that there are sparks between him and Dr. Lyn Malvo (Frances Turner).
Article continues below advertisement
However, as Floyd thinks that he may have found a new woman to possibly date, she tells him that she's married. Lyn explains to Floyd that she and her husband have an open marriage and that when he's away, she's free to do what she wants, though she's never wanted to act on that until now. At first, it seemed like that would be the end of things. However, Lyn and Floyd start seeing one another, and in Season 4, their relationship heats up, with the couple becoming pretty serious.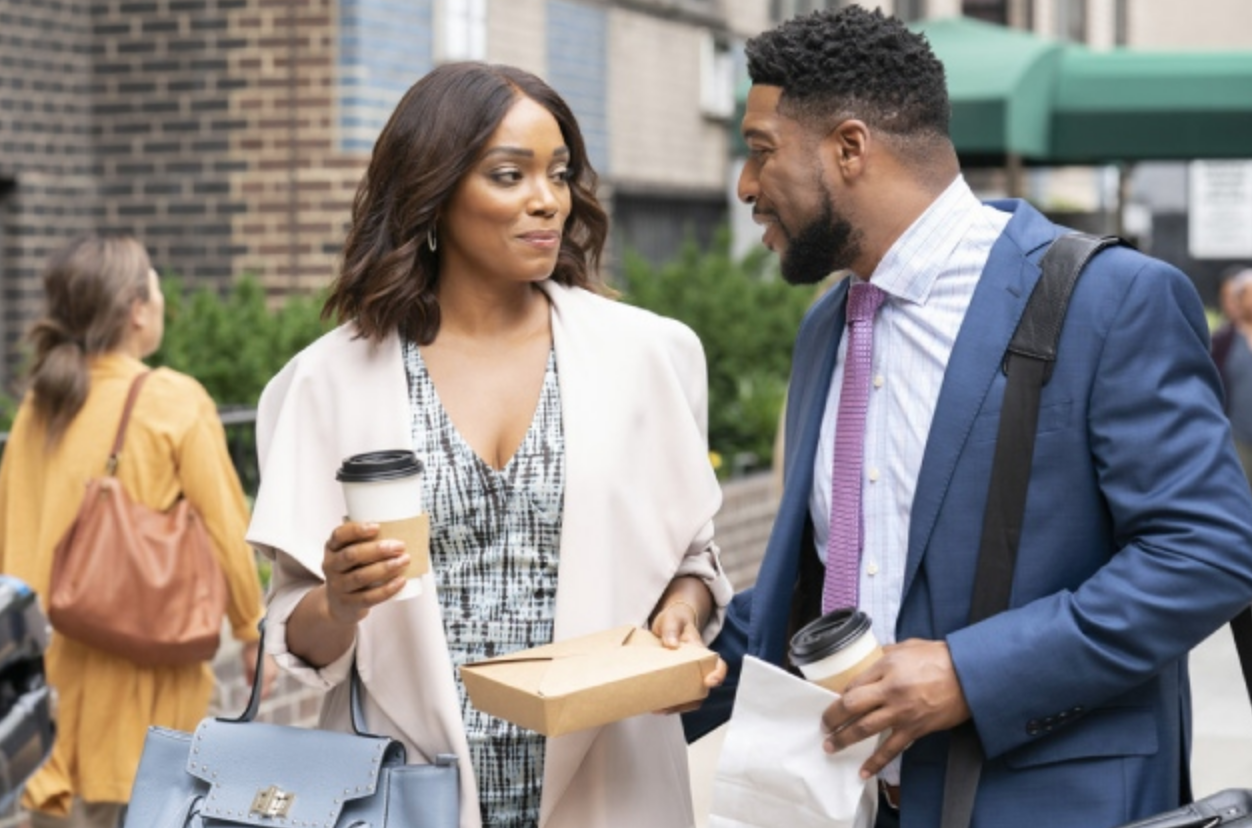 Article continues below advertisement
Their relationship becomes so serious, in fact, that they end up telling Lyn's husband, Dr. Claude Baptiste, who coincidentally happens to be Dr. Reynold's boss at the time. Once everything is out in the open, Floyd and Lyn's relationship becomes a bit more complicated, and then just when it seems things can't get any more muddled, Lyn tells Floyd in Episode 10 that she's pregnant.
Ever since, fans have been wondering who the father is. Keep reading to find out what we know about this tangled predicament.
Who is the father of Dr. Lyn Malvo's baby on 'New Amsterdam'?
In an interview with TV Insider, the actor behind Floyd, Jocko Sims, talks about what's to come for his character now that he knows his girlfriend is pregnant. He shared, "It's going to affect his work. It's going to change him, going to make them think about being a father, which is something that is untapped for this character thus far." He also teased that "both Claude and Reynolds are obviously in a similar situation in that they're curious to know who the father is."
Article continues below advertisement
Jocko goes on to say, "We get very caught up in trying to figure out who the father is in this Maury Povich type of situation that we forget about Lyn, and that affects her, and so it's a learning moment." In Episode 11, once both Floyd and Lyn's husband, Claude, know about the pregnancy, they begin to try to determine the father of her baby. Without even talking to Lyn, they go behind her back and conduct a paternity test.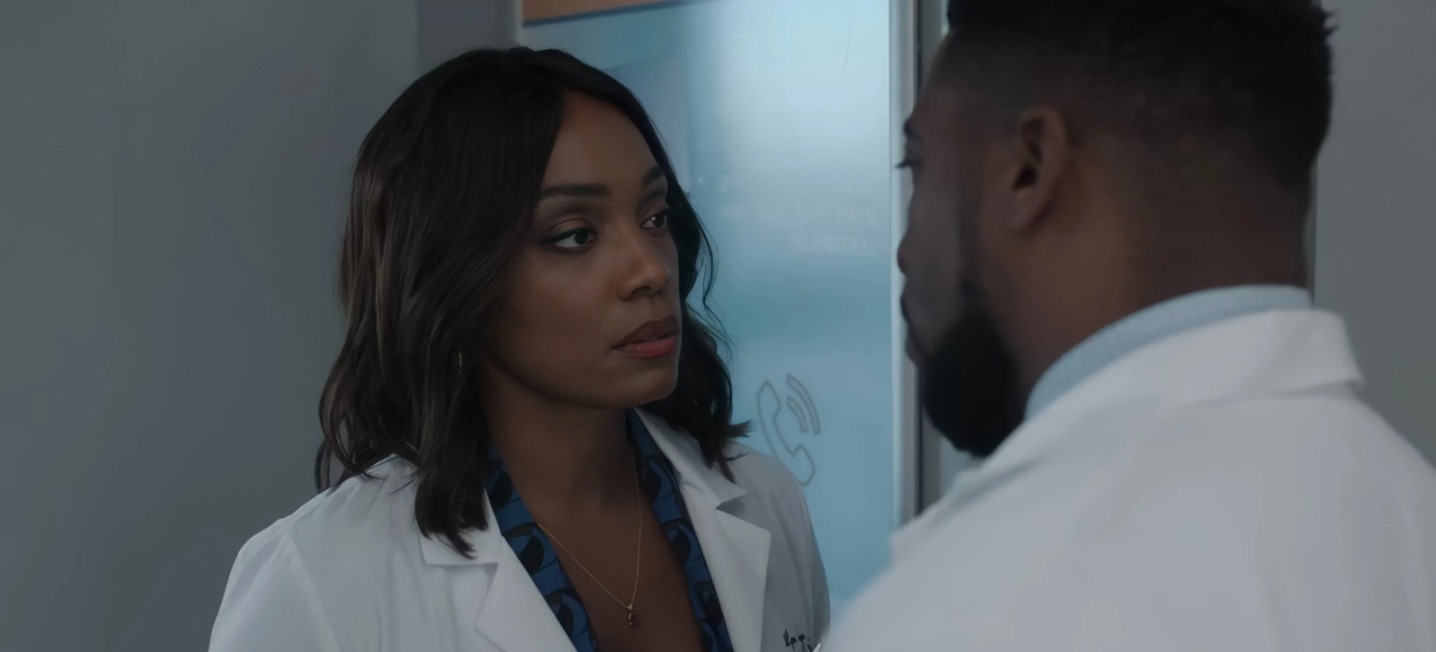 Article continues below advertisement
It seems that both men are handling Lyn's pregnancy as a way of obtaining some kind of power in their polyamorous relationship. When Dr. Malvo finds out what's going on, she storms to Floyd and confronts him about the test. Lyn then questions him on whether the test was a way for him to decide if he was going to be responsible for taking care of the baby or not. When she rejects both of them, they realize the big mistake they've made and tell her that they're not going to go through with the test.
They understand that their relationship is about togetherness and not figuring out who has more control over the other. Lyn makes it clear to both men that the love and care given to her baby should not be influenced by who the biological father is, and basically, explains that she doesn't want to know who fathered the child. So, while we don't know who the dad of Lyn's baby is — and may never know — it will be interesting to see how the relationship between all three doctors evolves as the rest of Season 4 unfolds.
New Amsterdam airs Tuesdays at 10 p.m. EST on NBC.