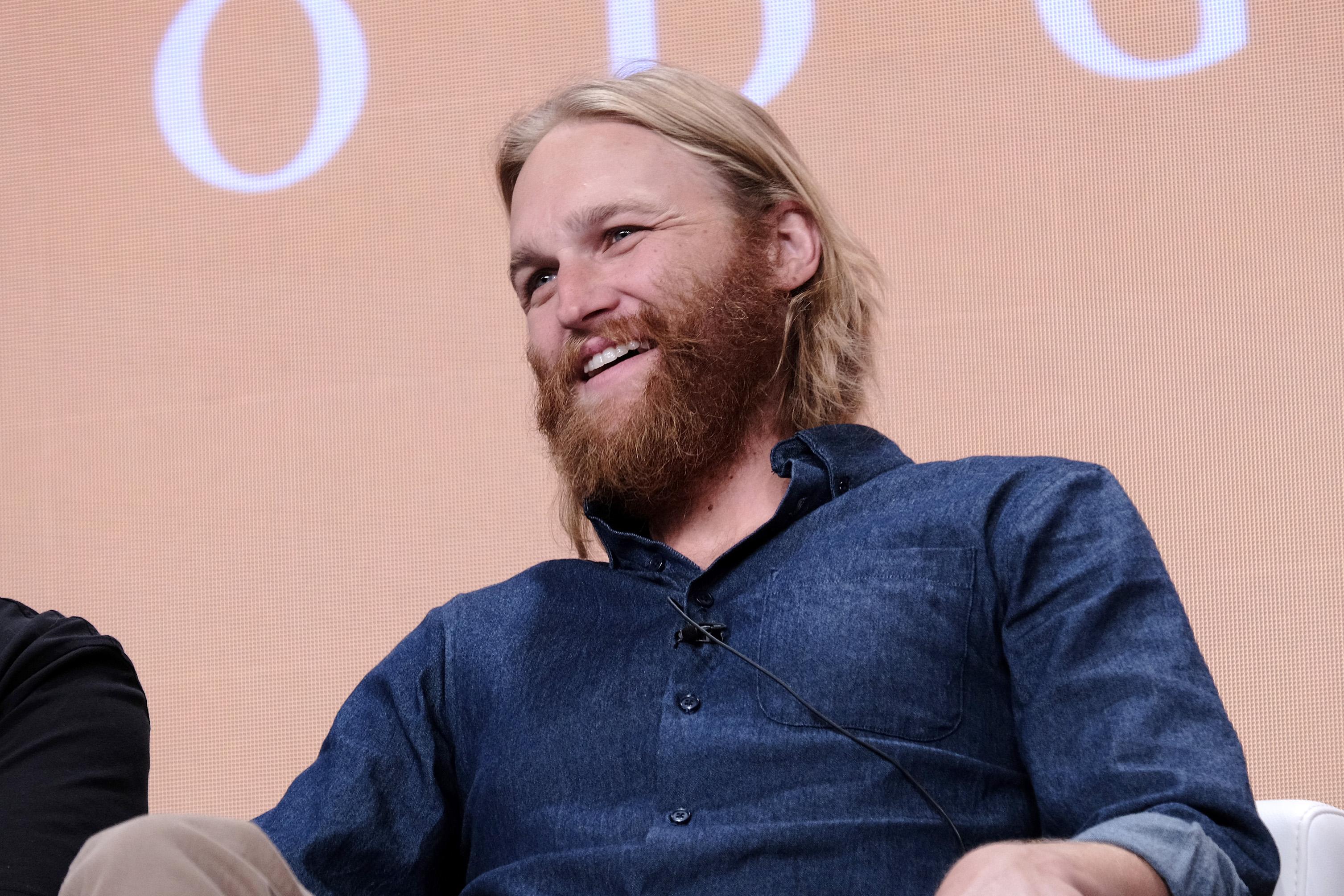 Wyatt Russell Is the New Captain America (He Also Has Famous Parents)
Article continues below advertisement
Captain America is one of the most popular superheroes in the Marvel universe, and there are big shoes to fill when it comes to portraying such an iconic character. Marvel no longer has Sam Wilson as the alter ego of the famous superhero. Instead, they've handed the reins to a character named John Walker. So, who is stepping into Captain America's shoes? Once we fill you in, the name will definitely sound familiar.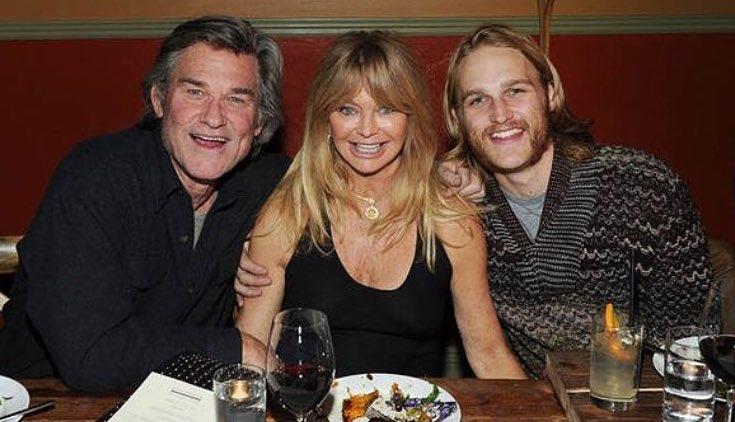 Article continues below advertisement
Actor Wyatt Russell plays the new Captain America.
If the name Wyatt Russell is ringing a bell, there is a very good reason for that. Wyatt Hawn Russell is the son of Hollywood legends and longtime couple Goldie Hawn and Kurt Russell. He is also the younger half-brother of actors Kate Hudson and Oliver Hudson. In the past few years, Wyatt has made a name for himself on the Hollywood scene.
Wyatt started acting when he was just a young kid, appearing in his dad's movies, first playing an uncredited orphan boy in cult classic Escape From L.A. and young Todd in Soldier. For a while, those were the only acting credits Wyatt had to his name.
Article continues below advertisement
Wyatt Russell was a semi-professional hockey player.
According to ScreenRant, Wyatt Russell focused his attention for many years on playing hockey, even going semi-pro as a goaltender. He played for numerous amateur and pro hockey teams as a goaltender, including the Richmond Sockeyes, Langley Hornets, and the Chicago Steel. He also played NCAA hockey for the Chargers at the University of Alabama in Huntsville. Unfortunately, his career was cut short due to injuries.
Article continues below advertisement
After leaving the world of professional sports, Wyatt has continued to work steadily, including landing a top role in The Falcon and the Winter Soldier, where he plays new Captain America John Walker, a.k.a. U.S. Agent.
Who is John Walker in 'The Falcon and the Winter Soldier'?
In the Marvel comics, John Walker is first introduced as a superhero known as Super-Patriot and then later becomes a replacement Captain America before eventually taking the name he has now in the comics, U.S. Agent.
Article continues below advertisement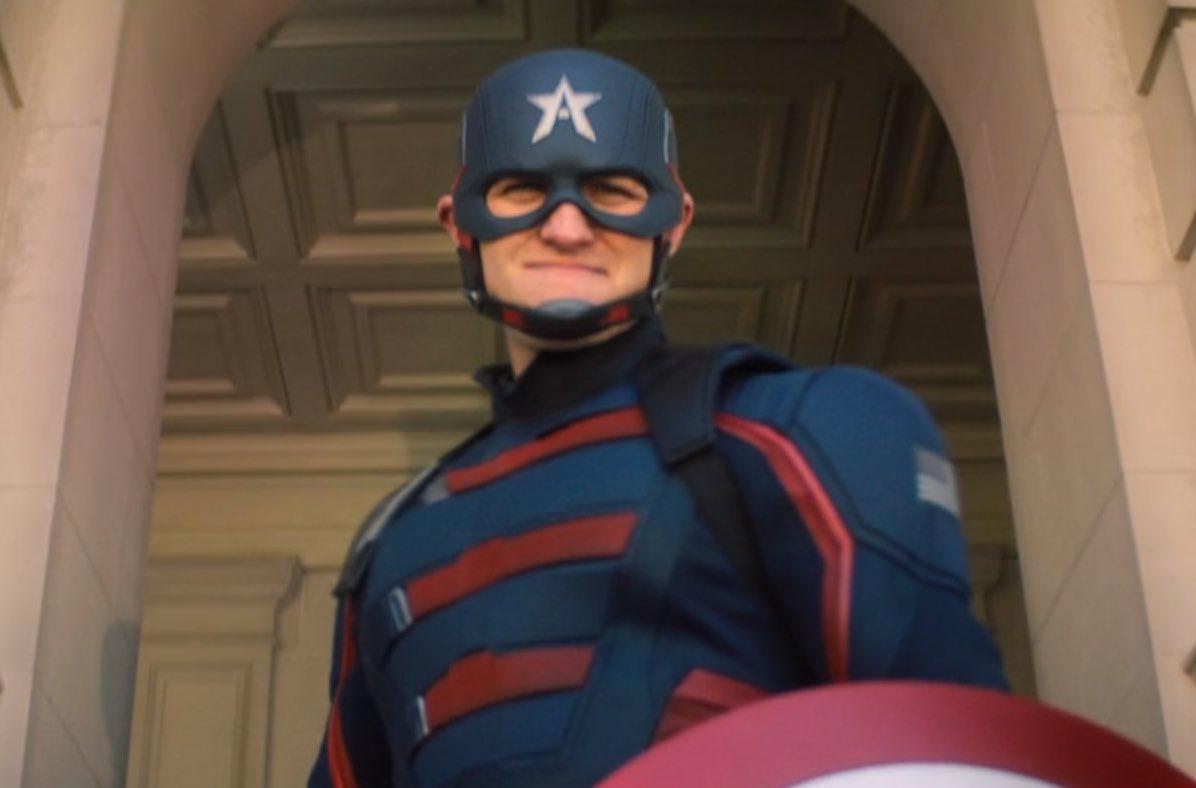 "As Super-Patriot, John Walker instigates a public campaign against Captain America — claiming that he stands for the nation's 'true ideals' better than Steve Rogers. The character later takes over the Captain America mantle for Rogers, after the latter abandons the identity, only for Walker to eventually be deemed unworthy of the title. From that point on, Walker becomes known as U.S. Agent," Inverse reports.
Article continues below advertisement
Twitter is exploding over Wyatt Russell's new role.
When fans were surprised with Wyatt Russell as Captain America in Falcon and the Winter Solider, Twitter definitely had a mixed reaction. While some were thrilled to see the actor on screen, others were confused about the casting decision.
Some even had some comments on the helmet he wears in the first episode. "That helmet does Wyatt Russell no favors at all," one user tweeted.
Watch new episodes of The Falcon and the Winter Soldier on Disney Plus Fridays at 12 a.m. ET.