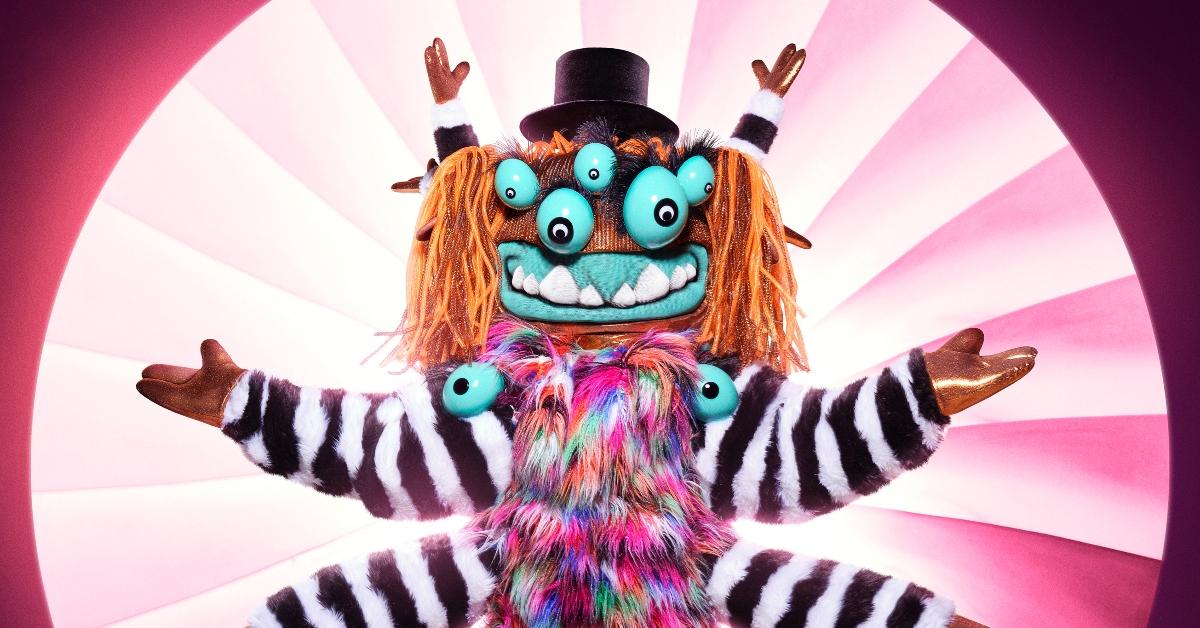 Squiggly Monster Is a Comedian and '90s Icon (SPOILERS)
Update: Fans did not see this reveal coming! On Nov. 4, it was revealed that comedian and Full House star Bob Saget was the voice behind the Squiggly Monster on The Masked Singer Season 4. Keep reading to see who fans initially predicted.
Season 4 of The Masked Singer only began a few weeks ago, but it already gave rise to a few unforgettable scenes. In a previous episode, shocked viewers watched Angel Heart actor Mickey Rourke remove his mask with the utmost composure. In another, comedian Joel McHale marched on stage under a makeshift Robin Thicke disguise. So, could fans expect Squiggly Monster to pull the next trick? And, more importantly — who could be hiding underneath the exquisitely-designed attire?
Article continues below advertisement
So, who is Squiggly Monster on 'The Masked Singer'?
The Masked Singer episode airing on Oct. 28, 2020 will offer an opportunity for the members of Group C to demonstrate their rare talents and prove their worth to the judges and the viewers alike.
Article continues below advertisement
It sees Squiggly Monster perform for the first time on the show, appearing alongside contestants like Broccoli, Jellyfish, Lips, and Mushroom.
The members of Group C enjoyed little airtime so far, which, arguably, made viewers all the more eager to find out more about them. Squiggly Monster is no different in this respect. They have only dropped a few clues so far, leaving fans with little choice but to rely on their costume to decipher who they might be.
Reminiscent of the brilliant visual world of early '90s children's cartoons like Aaahh!!! Real Monsters, the creature boasts four black-and-white striped arms, each of which ends in three, satiny golden fingers the size of an overgrown potato. However, that's nowhere near the most sensational part of their ensemble. Alas, Squiggly Monster has two arms growing out from their head, while the rest of their body, including their legs, are covered in rainbow-colored fur.
Article continues below advertisement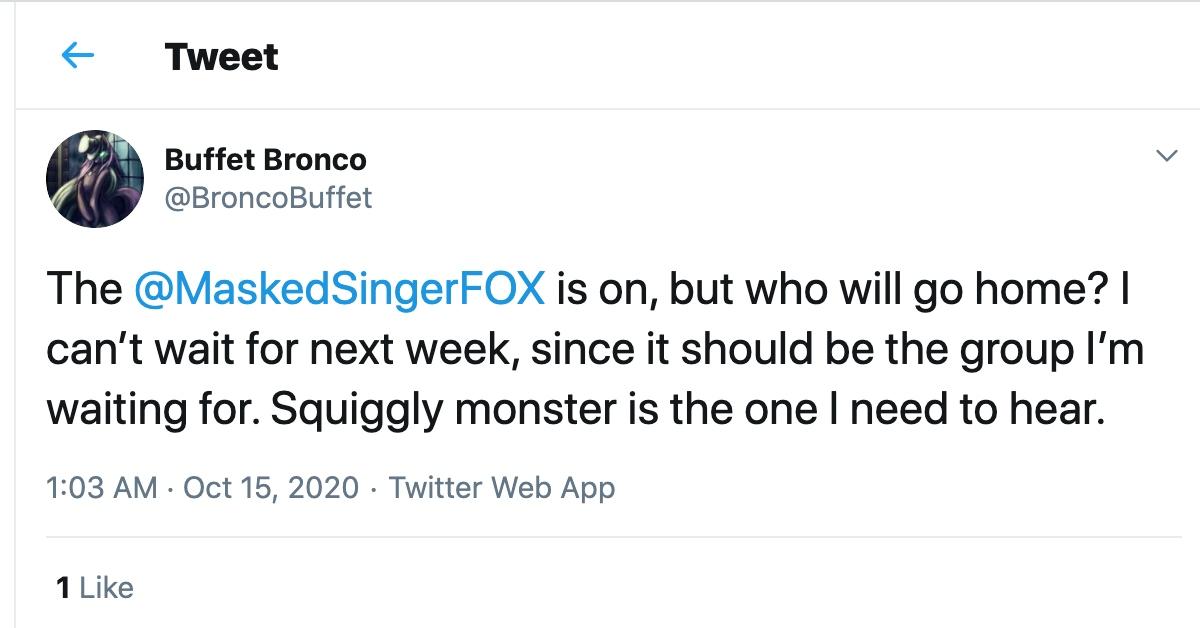 A top hat covers up their ginger locks. In total, they have seven bright turquoise eyeballs, two of which hang from their chest. Needless to add, the crazy get-up left a lot of viewers in awe, with many taking to Twitter to express their admiration.
"Squiggly monster mask is too cute!!" tweeted a person.
"I've never seen @MaskedSingerFOX but I just saw The Squiggly Monster on at a bar and I want it to win everything," wrote somebody else.
Article continues below advertisement
Squiggly Monster has only dropped a handful of clues so far.
"I get to be loveable while also being the wild child," they remarked in the first clue package.
"I bet that you're crazy to party with, dog!" they went on to add, thereby triggering even more confusion among fans.
"It's very fitting that I have so many appendages. After all, I'm known for having a lot of hands to latch onto," holds the first-ever official clue.

Article continues below advertisement
In conclusion: Squiggly Monster is adamant to let viewers know that they have either many hands or a thing for hands and that they are a dog person or the owner of one particular dog.
Arguably, there's some room for interpretation here.
However, this didn't stop viewers from engaging in some elaborate guesswork.
Sam Smith — the singer-songwriter whose love of dogs is well-documented — was one of the names to come up in online discussions revolving around who Squiggly Monster might be. Shaun White, Paris Hilton, Lady Gaga, Miley Cyrus, and Johnny Depp are just some of the other stars curious viewers resolved to keep an eye on as Season 4 of The Masked Singer unfolds.
Catch new episodes of The Masked Singer every Wednesday at 8 p.m. ET on Fox.