The Sun Is [SPOILER] on 'The Masked Singer' Season 4!
Who is the Sun on 'The Masked Singer'? Based on the clues provided so far, fans have guessed stars like Tina Turner, Diana Ross, and LeAnn Rimes.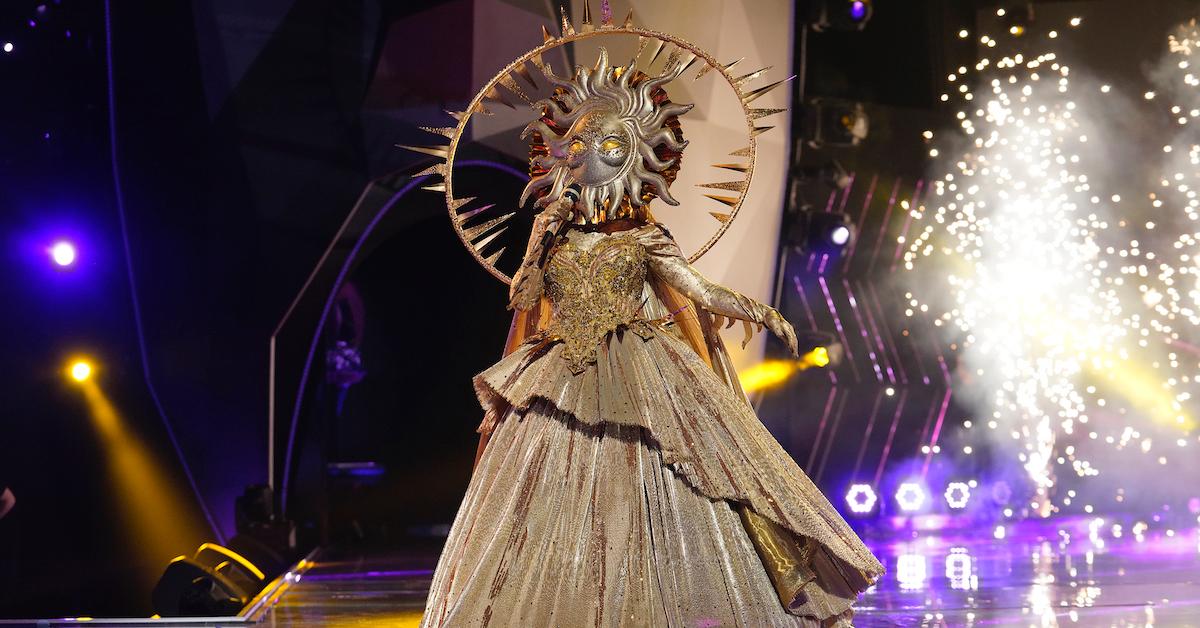 Update: Looks like many fans were on the right track! On Dec. 16, it was revealed that LeAnn Rimes was the voice behind the Sun on The Masked Singer Season 4, and she was also declared the winner! Keep reading to see who fans initially predicted.
Article continues below advertisement
Season 4 of The Masked Singer kicked off on Sept. 23, and like always, viewers are making guesses about the celebrities behind the masks after just their first performance.
As clues (and terrible puns) have slowly trickled out, fans have honed in on a few solid predictions for each singer, including the "sunstress" that is rocking the golden Sun costume.
So, who is the Sun? Let's take a look at the clues and the top guesses so far.
Article continues below advertisement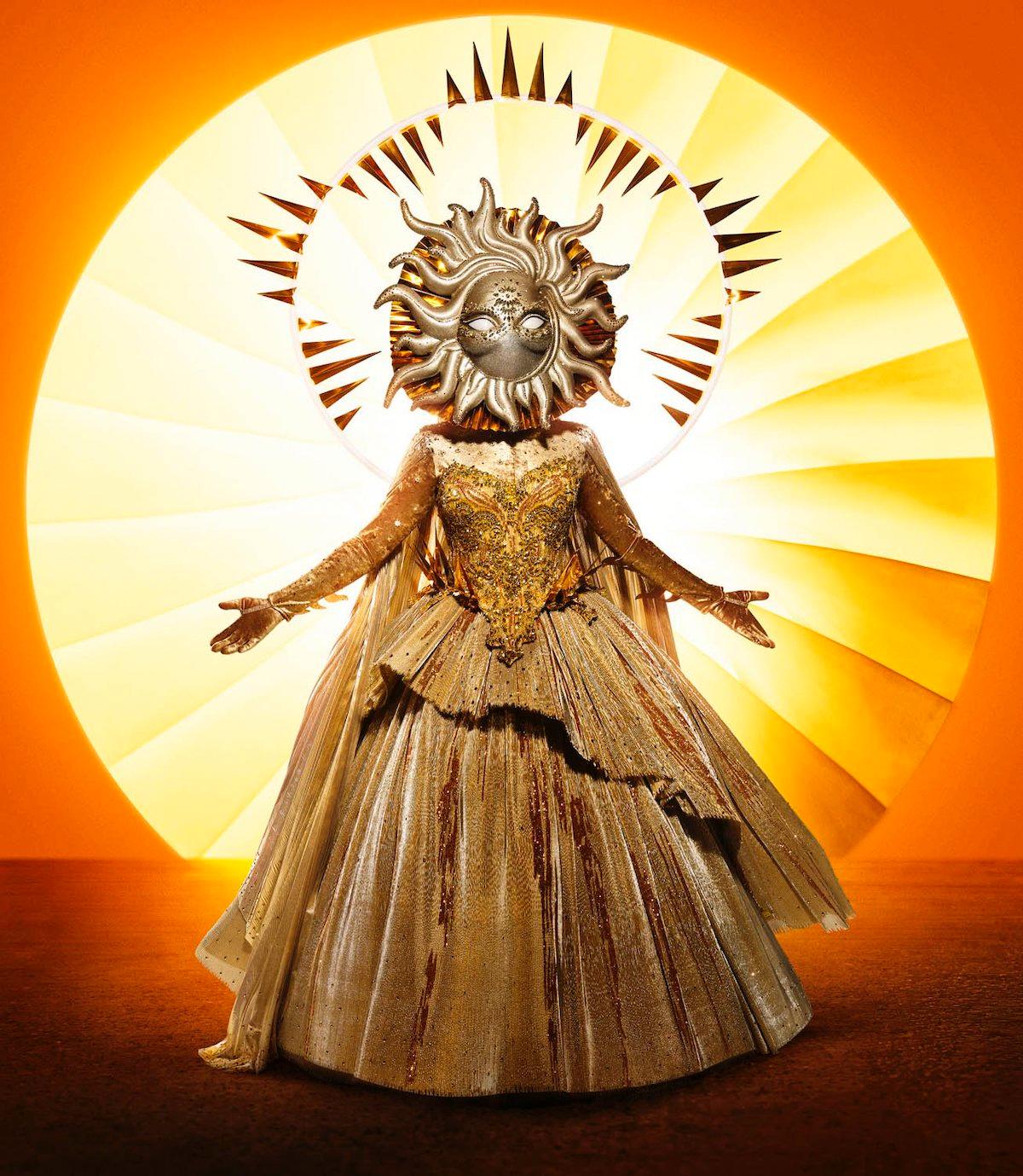 Who is the Sun on 'The Masked Singer'? Here are the clues:
Shortly before the premiere, the show shared a clip where the Sun asks, "Are you ready for a hot clue?" adding, "This sun has set quite a few records."
Article continues below advertisement
Another set of clues about who the Sun is on The Masked Singer were "I'm gold, I'm bold, and I'm ready to light up The Masked Singer stage," and "If anyone thinks that they can rain on my parade, they should know they're going to be burned by my voice."
Article continues below advertisement
The Sun went on to add, "I'm the sun because I love to light up the world around me. We've all had periods of darkness, but my powerful rays have been known to break through the clouds." Later, she said, "I'm always looking at the bright side, burning ugly rumors out of my life."
(Could this mean the person behind the mask has dealt with something dark publicly, but in the end, they overcame the negative press? Hmm.)
"If you're trying to figure out who I am, here's a hint: This sun knows how to shine like a torch, even during the freezing winter. America, my identity will never dawn on you. If you try to guess me, you'll just get sunburned," the Sun also revealed before even more clues including a Disney logo were shared with viewers.
Article continues below advertisement
Additional clues include that the Sun grew up in a "fractured home," a chihuahua, a tennis racket, a jaguar, an hourglass, birds, a blue butterfly, blue angels, cows, a blue sleeping bag (think the color blue is a theme, here?), Alaska, Baltimore, Mexico, and a picture of the aurora borealis.
Article continues below advertisement
The Sun has at least one single that went certified gold, and her connection to panelist Nicole Scherzinger is that they met "in the bathroom" (can't wait to figure out what that means!).
Fans are convinced the Sun is LeAnn Rimes or Lindsey Vonn.
Lindsey Vonn: Freezing winter? Shine like a torch? Could it be Olympic skier Lindsey Vonn? Fans sure think so given she's been around her share of Olympic torches and definitely knows a thing or two about winter.
Plus, let's not forget Lindsey's serious knee injury at the 2014 World Cup, which could be her "period of darkness."
Article continues below advertisement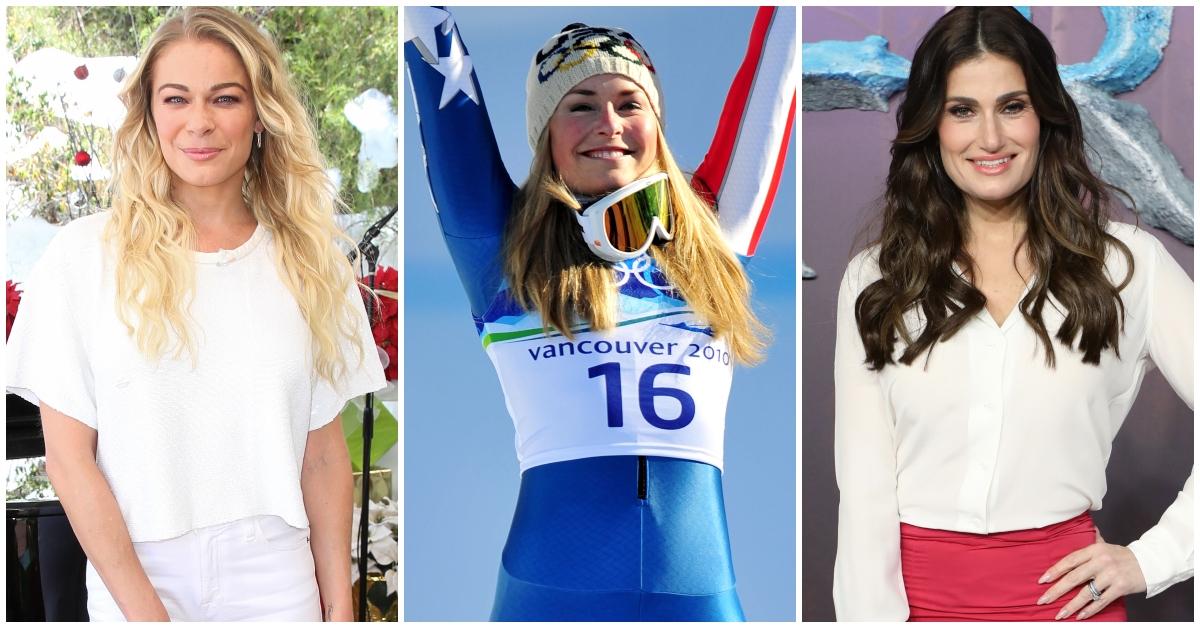 Idina Menzel: Did someone say Frozen? That coupled with the Disney logo had fans pointing to Queen Elsa herself.
"Sun sounds like an actual goddess and I've convinced she's either Idina Menzel or Kristen Bell," one fan tweeted before another added, "Bruhhhhh the f--king Sun on The Masked Singer is Idina Menzel from Frozen."
Article continues below advertisement
LeAnn Rimes: If anyone has set a few records, it's the "Can't Stop the Moonlight" singer who won her first Grammy award at just 14 years old — the youngest ever!
Plus, she filmed the movie Northern Lights with her now-husband Eddie Cibrian, so if you are looking for a winter reference, there it is.
Or as one fan put it, "The Sun is LeAnn Rimes, and if I'm wrong I will eat my cell phone." Other popular guesses included Christina Aguilera, Demi Lovato, Anneliese Van Der Pol, Emily Blunt, and Leona Lewis.
We'll just have to wait and find out! Watch The Masked Singer on Wednesdays at 8 p.m. EST on Fox.