LGBTQ Icon Ts Madison Makes a Virtual Appearance on TLC's Docuseries 'I Am Jazz' — Who Is She?
TLC's docuseries 'I Am Jazz' is back for Season 7. LGBTQ icon Ts Madison makes an appearance to discuss Jazz's mental health. So, who is Ts Madison?
Ever since its 2015 debut, TLC's docuseries I Am Jazz has welcomed viewers into the lives of the Florida-based Jennings family. More specifically, the show highlights the ins and outs of Jazz Jennings' life as a transgender woman. Though the show began when the LGBTQ rights activist was still a young girl, Jazz is 21 in its seventh season. From hormone blockers to romantic endeavors to dealing with online hate, Jazz has seen it all, coming out the other side a stronger woman.
Article continues below advertisement
Given the intimate nature of the series, fans have watched Jazz — who socially transitioned at the age of 6 (Barbara Walters interviewed her on 20/20 in 2007) — repeatedly meet with doctors and surgeons, embarking on her medical transition journey. In 2021, Jazz is practically finished with her transition, as she underwent gender confirmation surgery (sometimes referred to as sex reassignment surgery, or SRS) in June 2018.
Though not all trans people choose to go through SRS (or are able to receive it), it was something Jazz always wanted. Sadly, the surgery didn't go super smoothly, as there were unexpected complications.
When Ts Madison made a virtual guest appearance on a Season 7 episode of I Am Jazz, her questions about Jazz's medical transition were taken personally by Jazz's mother, Jeanette Jennings. Who is Ts Madison, anyway? What does she know about the sensitive subject? Let's discuss.
Article continues below advertisement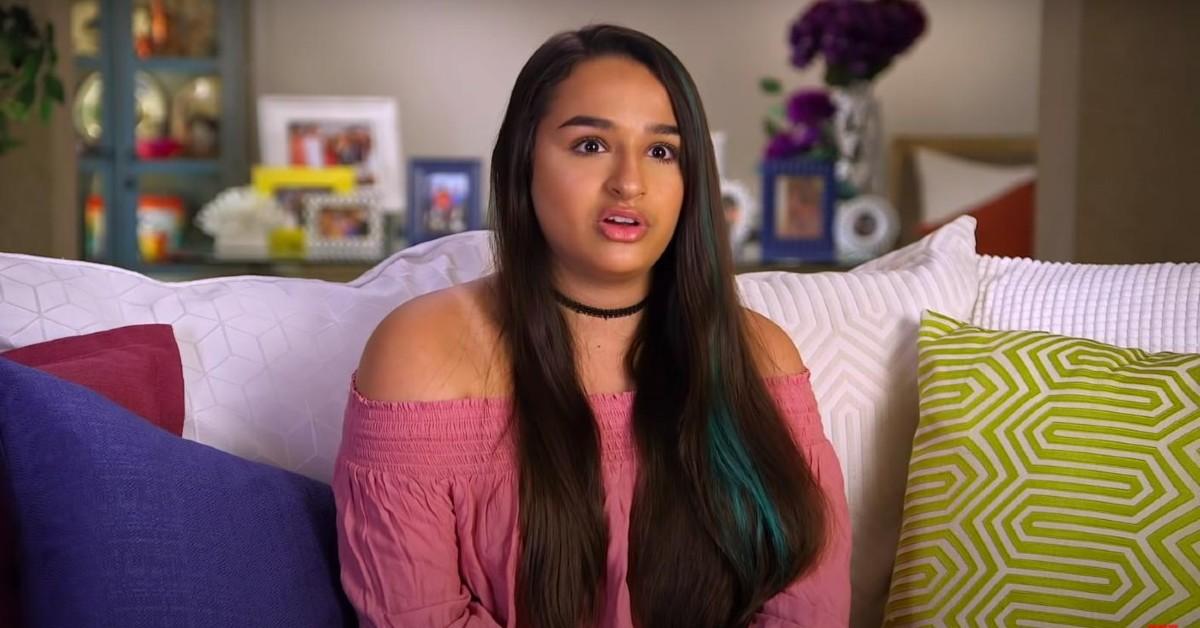 Who is Ts Madison?
Transgender trailblazer Ts Madison is an actress, television personality, LGBTQ rights activist, and self-proclaimed "Internet Queen." After releasing a raunchy-yet-hilarious Vine in 2013, titled "New Weave 22 Inches," Ts rose to internet stardom. The Vine video features the star twerking while completely nude.
Article continues below advertisement
Since then, Ts Madison has released a memoir, A Light Through the Shade: An Autobiography of a Queen, has been a guest judge on RuPaul's Drag Race, and is the star of WE tv's reality show The Ts Madison Experience. With her reality show — which premiered on March 4, 2021 — Ts became the first Black transgender woman to both star in and executive produce her own reality show.
Article continues below advertisement
Ts Madison guest stars in the Season 7 premiere of TLC's 'I Am Jazz.'
"Overnight, my vagina just, like, changed," Jazz said regarding her gender confirmation surgery. Jazz has had two surgeries since 2018 to correct the complications from the initial surgery.
And while smartypants Jazz was supposed to attend Harvard University in the fall of 2019, hoping to major in philosophy, gender, and religion, she decided to take a break before heading to college. Her mental health was suffering; she was clinically depressed and began binge eating. Season 7, Episode 1 is even titled "My 234-Lb Life."
Article continues below advertisement
Over a live video chat with Jeanette, Ts Madison — who openly has not received SRS — questions if the state of Jazz's mental health could possibly relate to her medical transition, specifically her surgeries. Jeanette, completely taken aback, clarifies that Jazz has struggled with depression for years prior to her surgeries.
"What about the hormones doing that to the body — what about blocking her from receiving the male hormones? I was really worried when the story about Jazz first came out when she was 6 or 7 years old," Ts says.
Article continues below advertisement
"I was like 'Now wait a minute! Are they really trying to change her into a girl this fast?'" Ts continues.
"When Jazz was 11 years old, we allowed her to go on a hormone blocker, which delayed puberty. And basically, it saved her life. You can attack me all you want, but I don't like when people are ignorant," Jeanette tells the I Am Jazz camera crew (not Ts). Jeanette also explains the ins and outs of Jazz's childhood gender dysphoria to Ts Madison, who is pictured in shock.
Article continues below advertisement
In an Instagram post, 44-year-old Ts explained the reasoning behind her blunt questions. "I am a Black trans woman and was raised a bit differently, and so I'm really still learning and un-learning things‼️" she wrote. "When I was young I had never heard of parents 'helping' their child transition, hormone blockers, or even being given hormones at a young age…. So I asked!"
Just like Ts Madison, we're all learning every single day. No one lives the same life, so listening to others' unique stories and experiences is crucial.
Season 7 episodes of I Am Jazz air Tuesdays at 9 p.m. EST on TLC.