Who Murdered Roxy in 'Insatiable' Season 2? (SPOILERS!)
Everyone knows that Netflix's Insatiable can be downright ridiculous. However, things have started seriously heating up with the premier of Season 2, when a certain mysterious killer is thrown into the mix and murders Roxy.
Article continues below advertisement
If you aren't totally caught up, let me fill you in. Insatiable follows a teenage girl named Patty (Debby Ryan) who had previously been bullied for being overweight most of her life.
She loses weight when her jaw is wired shut following an accident over the summer. Now, she wants to take on all the bullies who made her life so frustrating and painful, by getting revenge... even if that means that she has to kill them.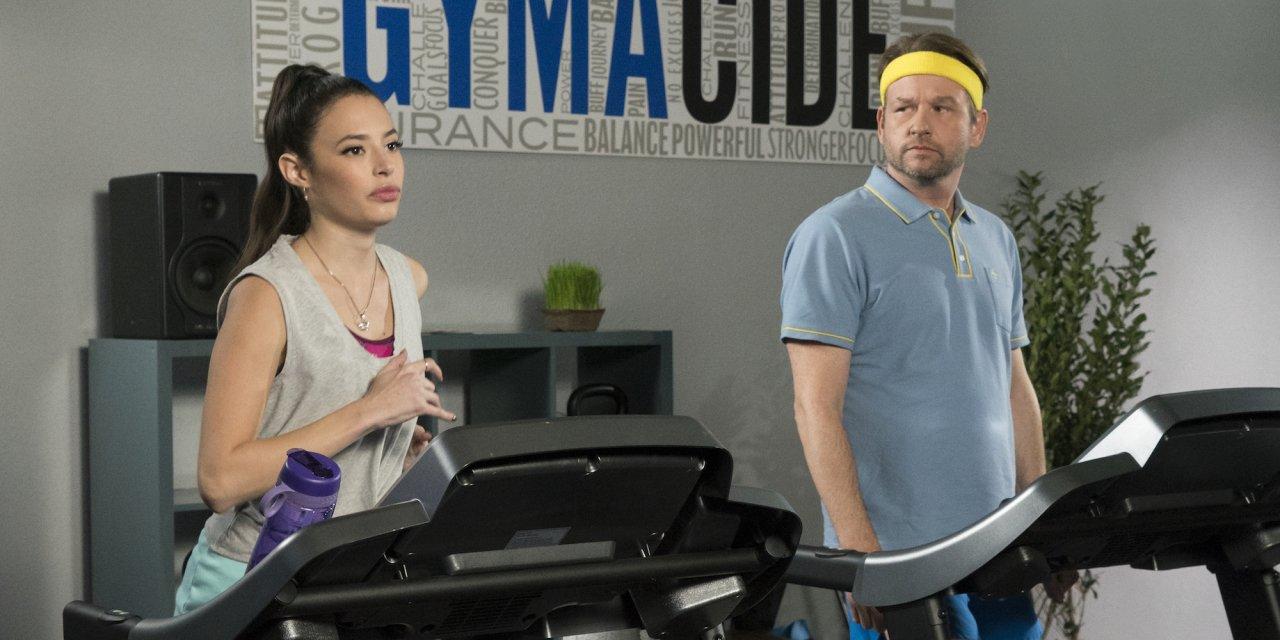 Article continues below advertisement
OK, got it. Who killed Roxy in Insatiable Season 2?
Are you caught up? Don't mind spoilers? This is seriously your last chance to turn back.
OK, since we're on the same page, here we go: Roxy's killer was actually former pageant queen Regina Sinclair (Arden Myrin).
While it's not exactly clear while the patently unstable Regina had it out for Roxy in the first place, you can bet it had at least something to do with getting back at pageant queen "trainer" Bob (Dallas Roberts).
Article continues below advertisement
Regina's hatred for Bob eventually came to a head near the end of Insatiable Season 1, when she came across the dead body of Stella Rose (Beverly D'Angelo). Regina believed it had to have been Bob to commit such a heinous crime.
In reality, it was Patty who killed Stella Rose, but Regina couldn't care less. She was officially unhinged, and in addition to Bob, she took out Roxy, too. You know, for good measure, I guess.
Article continues below advertisement
After gathering some seriously incriminating evidence and placing an axe in Bob's hands, Regina pulled off the impossible: she had Bob framed for her and Patty's murders.
As such, the episode ended with Bob headed to jail, and Regina getting off scot-free... thanks to the cops not pressing charges against her, despite her "kidnapping" actions. Thus, we're still left with a deranged killer in our midst (one of several, actually).
Article continues below advertisement
While you may not have realized all of this was Regina's fault due to her ditzy nature, she's definitely one character we'll need to keep our eyes on.
Her actions also set up some potential storyline ideas for Season 3, such as how (and if) Bob will ever get out of the heinous situation he's been placed in, and what will happen to Regina when Bob eventually crosses her path.
Hey, we told you it was one of the craziest shows around, but honestly, this season is panning out to be pretty satisfying.
There are plenty of directions it can still take — hopefully Regina and Patty teaming up for some sort of spree together, or maybe Regina will face the justice she deserves. Either way, it's probably going to be dramatic and it's definitely going to be interesting.