'Restaurant: Impossible' Has a Sizable Budget for Renovations — Who Foots the Bill?
Who pays for the 'Restaurant: Impossible' renovations? Each episode features a new location in need of a serious face lift and we have details.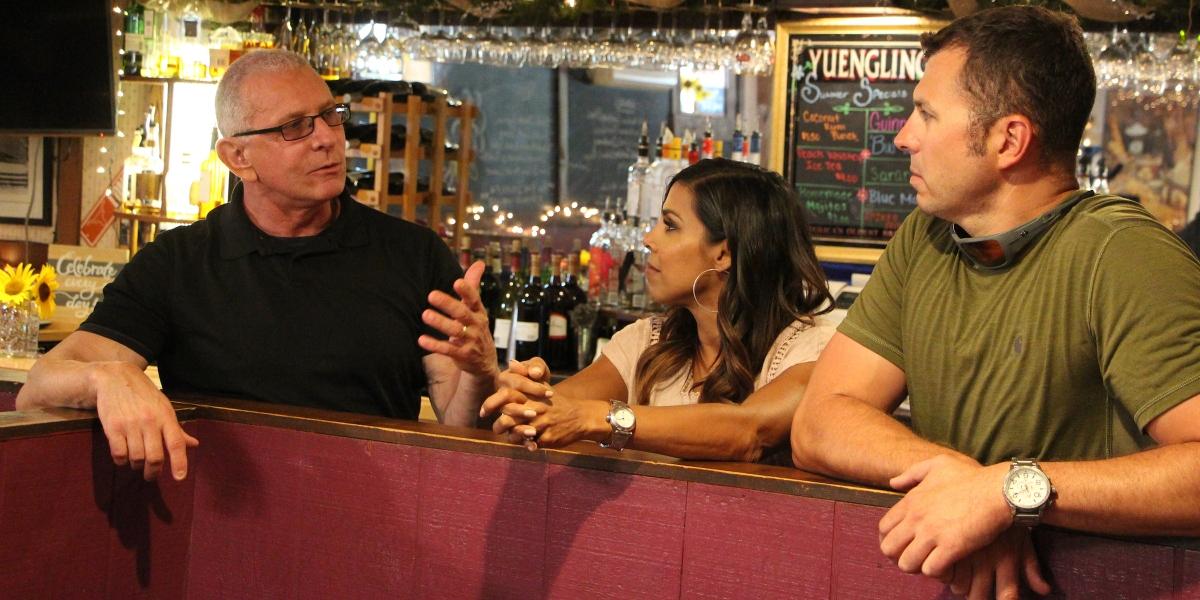 Have you ever wondered who foots the bill when watching a restaurant renovation series? Whether it be Gordon Ramsay's Kitchen Nightmares or Robert Irvine's Restaurant: Impossible, acclaimed chefs and their talented teams work with a hefty budget to get struggling businesses back on their feet.
Article continues below advertisement
Restaurant: Impossible has been on Food Network since 2011, and the show's budget has withstood the test of time. So, who is covering the costs of the restaurant makeovers featured in the long-standing series? We have the scoop!
Article continues below advertisement
Who pays the 'Restaurant: Impossible' renovation costs?
Restaurant renovation shows have been around for literal years. And for the participants who put their businesses on the line, the shows make a true impact. With priceless industry knowledge, a team of experts, and a lot of money to spend, these kitchen makeovers have the potential to revamp and redefine struggling establishments.
When a viewer once asked on Twitter if the Restaurant: Impossible budget was still $10,000, Chef Irvine responded, "We [don't] bother talking about the money, as folks already know it. Sometimes I go over by couple grand depending on what I find. But normally always the same."
With nearly 200 episodes since the series debuted in 2011, five figures is a hefty budget for restaurant renovations. So, who is footing the bill?
Article continues below advertisement
In series like Restaurant: Impossible, the business owners are not expected to cover the costs of their restaurant makeover. Typically, it is the production company providing the budget for renovations.
According to Lindsay Kugler, one of the executive producers of Kitchen Nightmares, all of the show's expenses are paid for by production.
Article continues below advertisement
"Kitchen Nightmares' mission is to help participating restaurants get back on their feet," Lindsay revealed publicly in 2017. "All of Gordon Ramsay's advice to restaurant owners is provided free of charge and the restaurant renovations are paid for by the series."
Given their similar nature, Food Network likely covers the Restaurant: Impossible renovation costs.
Article continues below advertisement
What is the budget for 'Restaurant: Impossible'?
Within 48 hours, Chef Robert Irvine and his team work with a considerable budget to transform failing restaurants into thriving businesses. Since 2011, the amount of money provided per Restaurant: Impossible episode has remained consistent, clocking in at $10,000. However, Chef Irvine and his crew do sometimes go over budget in severe cases.
You can apply to be featured on 'Restaurant: Impossible.'
Over the course of about two days, Chef Irvine and his crew can breathe new life into your restaurant. From decor to food to staffing, his team can turn your establishment into a smashing success practically overnight. Better yet? Restaurant: Impossible is currently casting for upcoming installments of their reality renovations series.
Article continues below advertisement
If you are interested in completing a Restaurant: Impossible application and receiving the assistance of Chef Irvine, his crew, and a whopping budget of $10,000, you can fill out an application here.
Watch Restaurant: Impossible on Thursdays at 8 p.m. EST on Food Network.