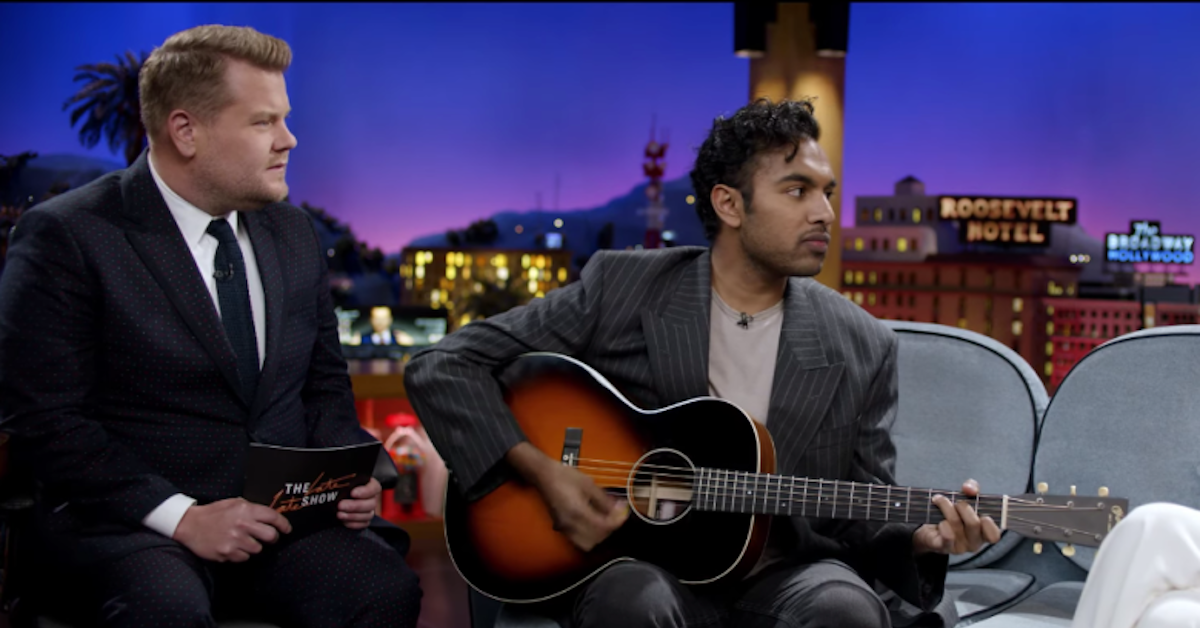 Do Any of The Beatles Appear in 'Yesterday'?
Danny Boyle's latest film, Yesterday, is structured around a fantastical premise: What would happen if you woke up one day and everyone had no idea who the Beatles were — except you?
Jack Malik is a frustrated musician who's trying to carve out a career of his own with a ton of encouragement from his childhood best friend, Ellie.
Article continues below advertisement
As he starts to believe that his dream of becoming a famous musician will never come to fruition, Jack gets in a "freak bus accident" that happens to occur at the same time as a massive, worldwide blackout.
When he comes to, he's the only person in the entire world who's heard of The Beatles or knows their songs. So, he starts singing them as his own and he becomes an immediate success, thanks to the help of his agent.
Yesterday is currently receiving mixed reviews. While many praised Boyle's slick directing, and fans of The Beatles will very much dig the movie's soundtrack, many felt like the premise was "wasted" on a by-the-numbers rom-com.
Others praised the movie's lightheartedness and the fact that many of the characters are extremely likable, especially Himesh Patel's performance as Jack.
Article continues below advertisement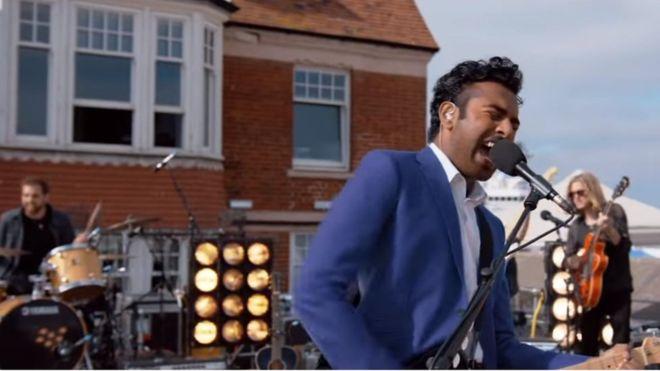 The fact that he can actually sing is a plus, and critics either loved or loathed that there weren't any "extreme" emotions in the movie. The most "villainous" thing the film's primary antagonist does is tell Jack that he's unattractive. Two characters who are in a conflict with one another manage to get to the bottom of their feud and end it with a handshake. Even Jack's relationship with Ellie is one without tumult — it's full of affection and kindness but generally plays it safe.
Article continues below advertisement
If you're a fan of Danny Boyle's recent work, you'll probably enjoy Yesterday, especially if Richard Curtis' other work (Love Actually, Notting Hill, and Bridget Jones' Diary) tickles your fancy.
But Beatles fans are probably going to love the film regardless, especially some surprising moments/cameos in the film that caught viewers off-guard, in a very good way.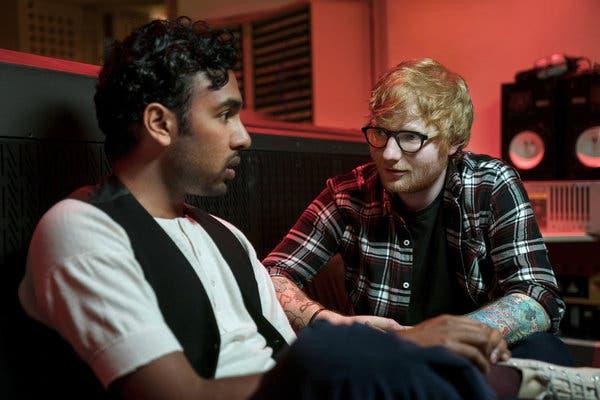 Article continues below advertisement
Who plays John Lennon in Yesterday?
It's difficult to make a film that focuses heavily on The Beatles without getting a blessing from the members of the band and their respective estates, which the filmmakers of Yesterday did. Ringo Starr and Paul McCartney support the film, as do the estates of George Harrison and John Lennon.
In the film, since The Beatles never went on to make the music that they became famous for, they ended up leading very ordinary lives. Well, that's if the movie's final cameo is any indication.
At the end of Yesterday, Jack actually gets to meet John Lennon. Because Lennon never became an international rockstar, he lived a quiet life in the English countryside. He's a 78-year-old artist, played by an uncredited actor in the movie, which only adds a greater mystique to his character.
Article continues below advertisement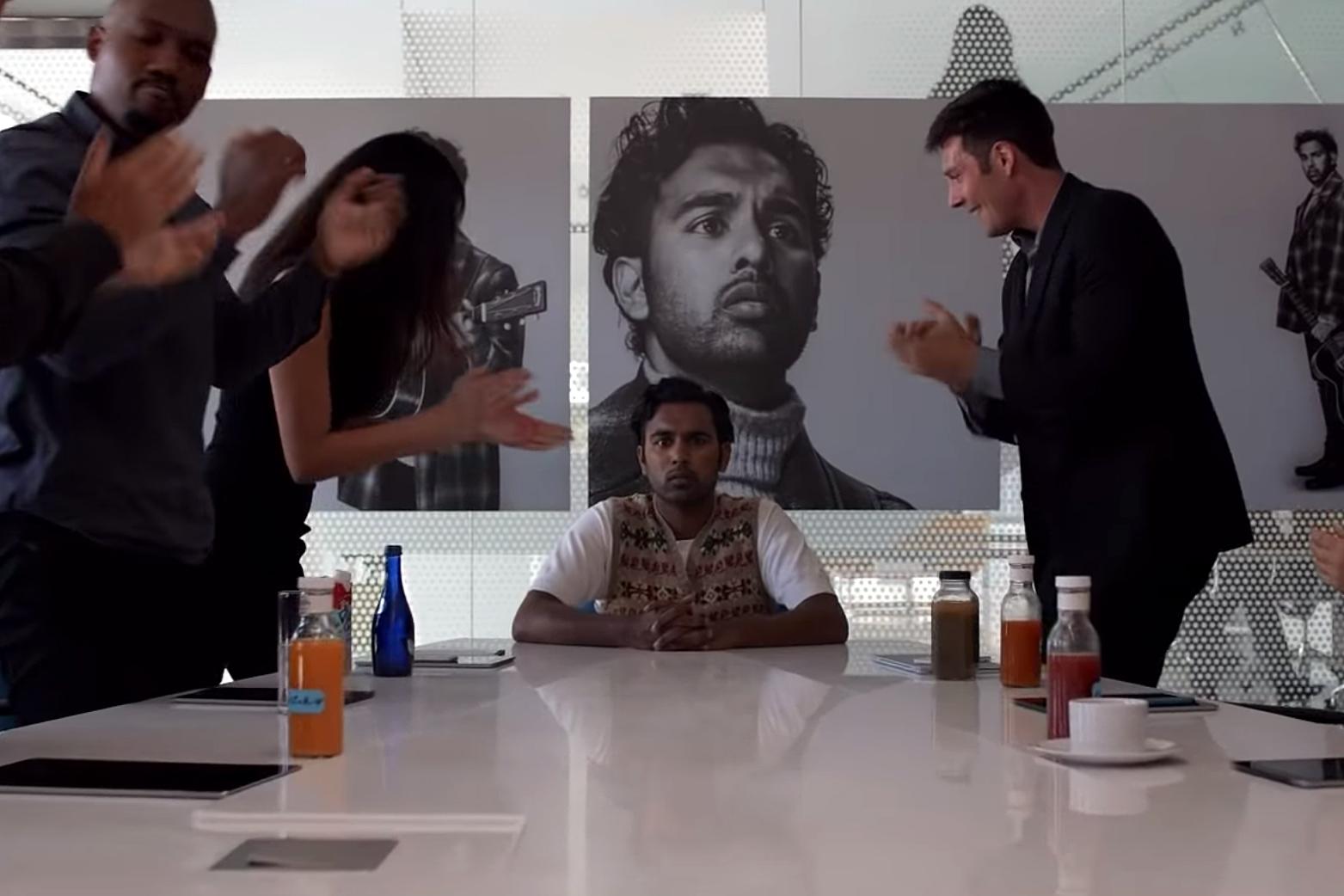 Do any of the Beatles appear in Yesterday?
Aside from the cameo from an actor playing John Lennon, none of the actual Beatles make an appearance in the film. Again, they approved of the movie, and the soundtrack of the film is packed with their music, so in a way, yes, they very much are in the film. But it's not like Ringo or Paul are making Stan Lee appearances as bus drivers or hot dog vendors.
Article continues below advertisement
The fact that Jack goes to meet John, who, in this alternate reality isn't the brilliant musician everyone adores, was puzzling to some viewers. Even more puzzling was that Jack decided to visit Liverpool, the hometown of The Beatles, after he was essentially stealing the band's music.
But director Danny Boyle explains that part of the script rather brilliantly: "The connection that you have between a songwriter's gift and their hinterland — all the texture and culture that feeds into and produces the music. Jack just goes and piggybacks onto it. I guess you can forgive him because there is a danger that the songs will be forgotten, and he's returning them to the people."
Article continues below advertisement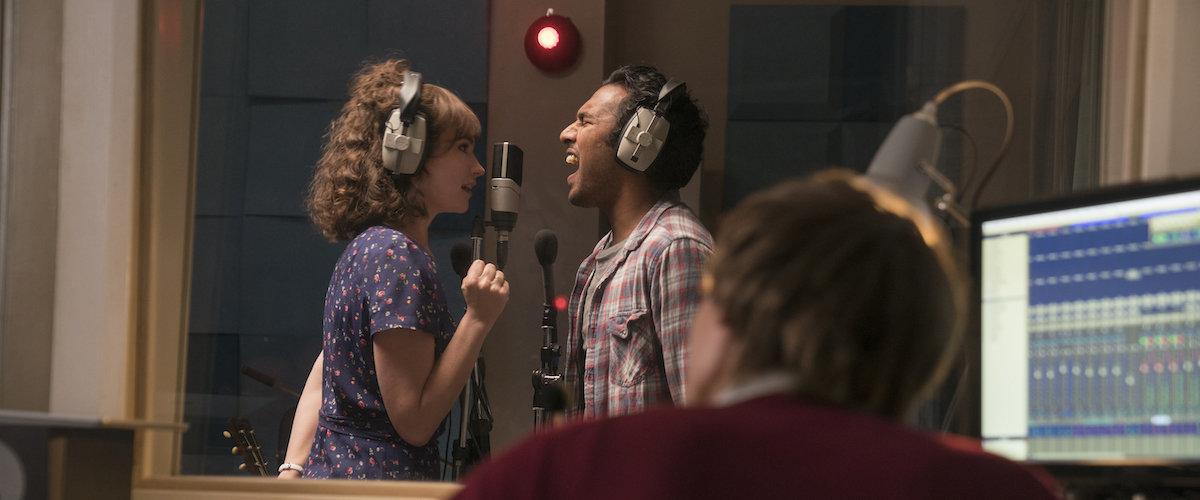 So what's the verdict? Will you be queuing up at theaters to check out Yesterday? Or are The Beatles not your thing and you're more of a Led Zeppelin kinda person?