This 'Big Bang Theory' Actor Makes a Big Splash as Gregory on 'The Neighborhood'
Which 'The Big Bang Theory' actor plays Gregory on CBS' sitcom 'The Neighborhood'? Find out who made a big impact in their guest appearance.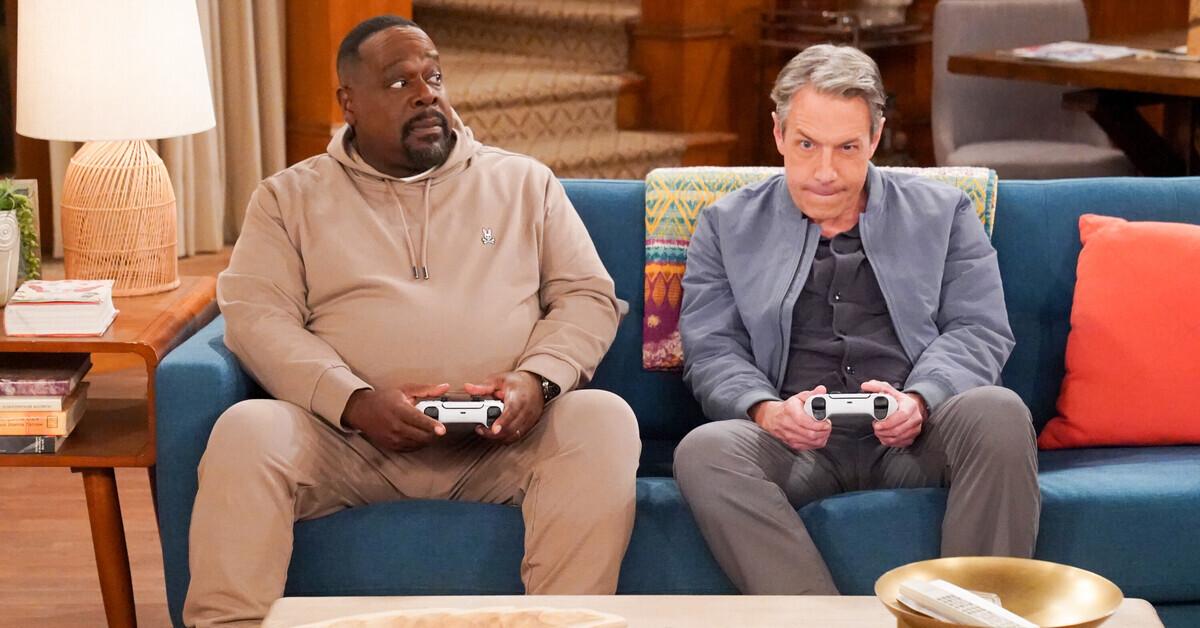 For over 100 episodes, the CBS sitcom The Neighborhood has kept viewers laughing, largely because it has a cast of experienced comedic actors. The four performers who make up the show's two central couples have all been part of other successful sitcoms before stepping into their current roles.
That trend also includes many of the series' guest stars, including a very familiar face from one of TV's most popular comedies.
Article continues below advertisement
In the April 17, 2022 episode "Welcome to the Future," audiences (and Gemma) are frustrated when Dave's boss Gregory returns —and gets himself invited to Grover's birthday party. Max Greenfield, who plays Dave, is well-known to TV fans from Fox's New Girl, while Gemma's actor Beth Behrs starred opposite Kat Dennings on 2 Broke Girls.
But things get even funnier when Gregory is in the picture, because he's played by an actor who recurred on CBS' smash hit comedy The Big Bang Theory.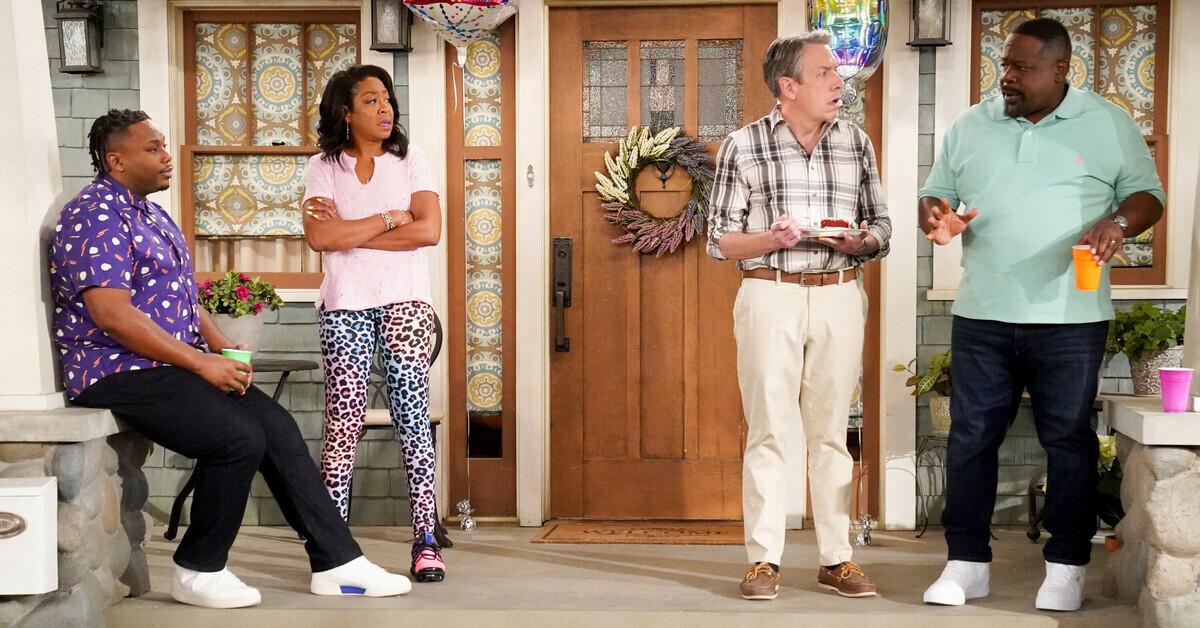 Article continues below advertisement
John Ross Bowie plays Gregory in the CBS sitcom 'The Neighborhood.'
Gregory on The Neighborhood is played by John Ross Bowie, who is best known for his portrayal of Sheldon's colleague Barry Kripke in 25 episodes of The Big Bang Theory. John Ross first appeared on that show in 2009 and proved to be so popular that his character came back for more hjinks between 2011 and 2019.
Barry specialized in plasma physics while continuously butting heads with Sheldon.
At the time, it was John Ross' biggest television role. However, he'd already built up a long resume of smaller guest appearances on other popular sitcoms.
The New York native had previously appeared in episodes of the original Reno 911!, Psych (as George Cheslow in "Weekend Warriors") and Monk (playing Tom Donovan in "Mr. Monk Joins a Cult"), to name just a few.
More recently from 2016-2019, he starred as Jimmy DIMeo in the ABC sitcom Speechless, opposite Minnie Driver.
Article continues below advertisement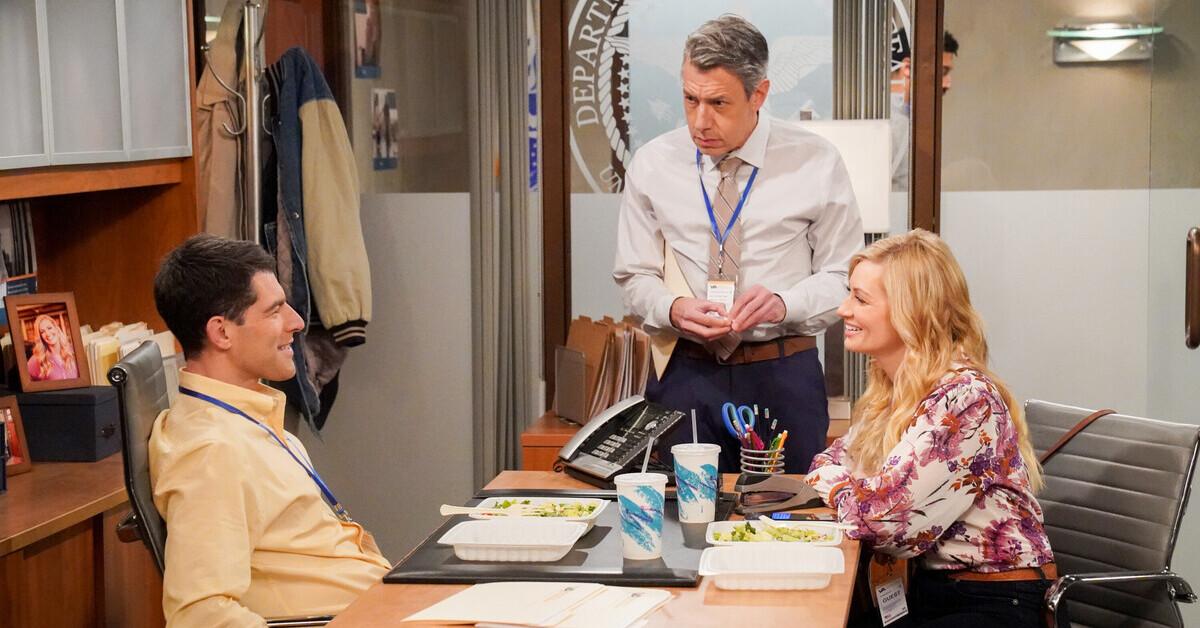 John Ross Bowie has also appeared on other CBS series like 'United States of Al.'
John Ross first appeared as Gregory in the Neighborhood Season 5 episode entitled "Welcome to the Art of Negotiation," which aired on Oct. 17, 2022. He quickly established his character as a comedic foil to the more genial Dave, as Gregory would do anything to save money. That episode centered on Gemma trying to help Dave convince Gregory to give him a raise.
Now Gregory is becoming part of Dave and Gemma's personal life, while also getting to know the Butler family.
Article continues below advertisement
But Gregory's return is also kind of like a homecoming for John Ross. He's appeared on a few other CBS sitcoms in the last several years. In 2019, he guest-starred on the Patricia Heaton-led sitcom Carol's Second Act, as Gordon in the episode "Therapy Dogs."
And from 2021-2022, he recurred as Professor Brett Williams in the CBS series United States of Al. Williams was Al's (Adhir Kalyan) professor and served as a love interest for Riley's sister Lizzie (Elizabeth Alderfer).
It seems like his role on The Neighborhood is also going to continue on, so viewers can hopefully expect to see more of Gregory. He certainly adds some tension to Dave's personal and professional lives, as well as plenty of laughs for fans!
The Neighborhood airs Mondays at 8:00 p.m. EST on CBS.