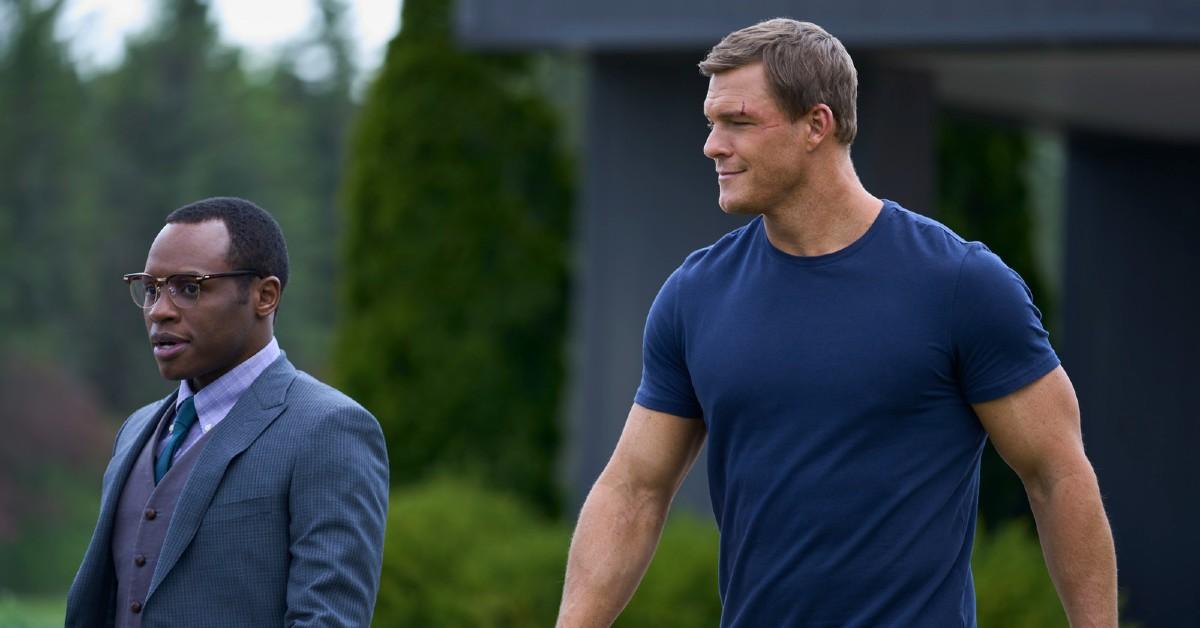 Who Plays Military Veteran Jack Reacher in Amazon Prime's New Action Series 'Reacher'?
Of the many new Amazon Prime Video shows coming to the platform in 2022 is the crime action series Reacher. Created by Nick Santora, the eight-part show — adapted from British author Lee Child's bestselling Jack Reacher book series — follows Jack Reacher, a military veteran and gifted investigator who takes odd jobs here and there as he gets used to regular ol' civilian society in Margrave, Ga. But when he's all of a sudden falsely arrested for murder, things get messy.
Article continues below advertisement
Jack Reacher — who's supposed to be about 6'5″ and 250 pounds — is left to put the puzzle pieces together, attempting to figure out how a group of dirty, corrupt cops, businessmen, and politicians play a role in the murder. Released on Feb. 4, 2022, the freshman season of Reacher is specifically based on Lee Child's 1997 novel, Killing Floor.
With a tough attitude, bulging muscles, and an all-American look, people are desperate to know who the handsome devil playing Jack Reacher is.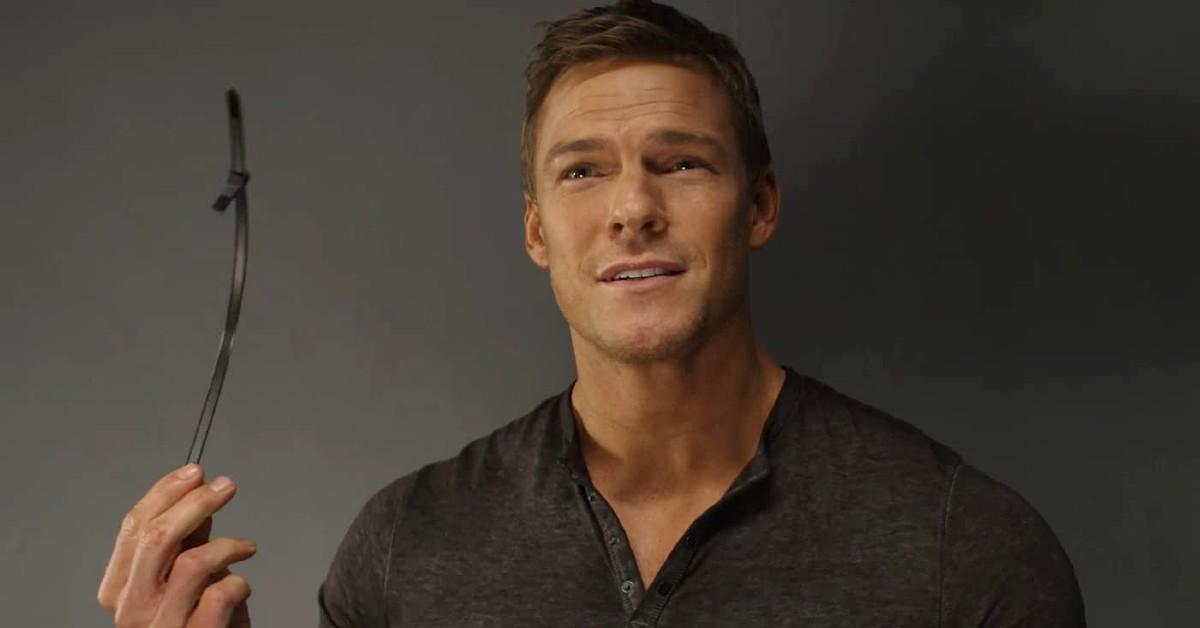 Article continues below advertisement
Alan Ritchson plays veteran military police investigator Jack Reacher.
Boasting a Bronze Star, a Silver Star, and a Purple Heart, it's pretty clear that Jack Reacher — portrayed by actor Alan Ritchson — didn't commit a murder. However, someone must be out to frame him, as seven dead bodies have appeared "since you stepped foot in my town," says Oscar Finlay (Malcolm Goodwin), Margrave Police Department's Chief of Detectives. Though he thought he was retired, Jack must aid the police department with the investigation.
"I love this character," Alan Ritchson told Variety. "And especially for novels … there's no better medium than eight to 10 episodes. It's the right amount of time to tell these stories."
Though looks shouldn't matter too much when doing an adaptation, people were a little skeptical when Tom Cruise (Mission: Impossible) — who has a much smaller frame than Alan Ritchson — played Jack Reacher in two eponymous feature films in 2012 and 2016. Compared to how he's described in the book series (aka large), Alan Ritchson is perhaps a better fit.
Article continues below advertisement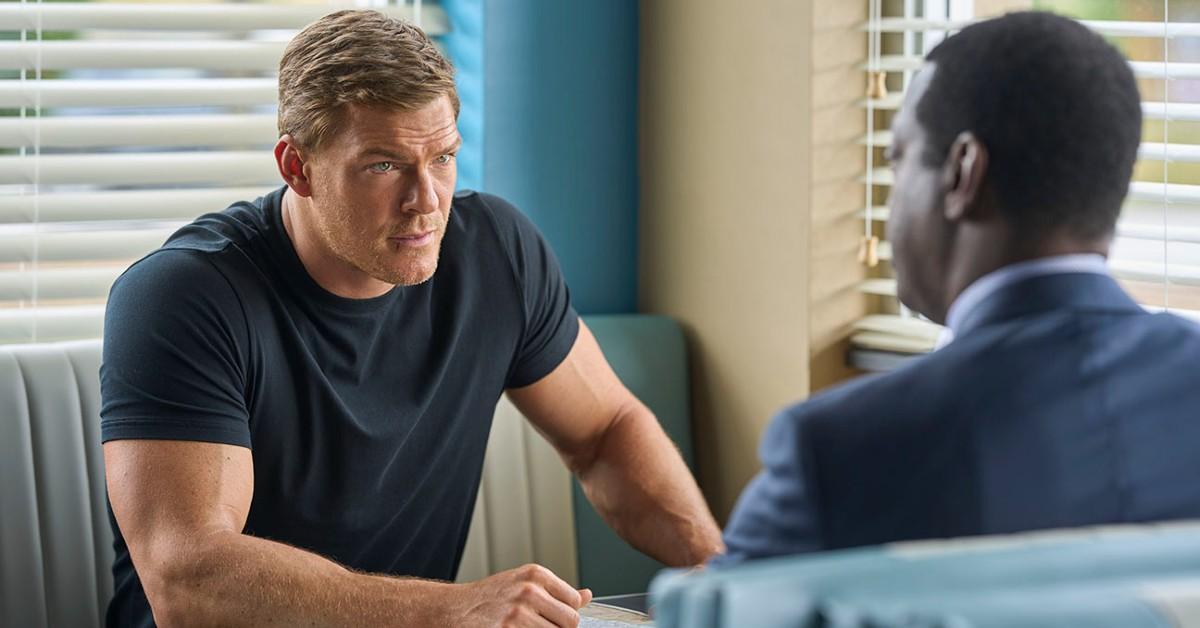 "I had to eat a lot of pizza to bulk up for this role," Alan continued. "I started working out a little more and stepping into that famous Reacher silhouette. And then the fight training was another level." And though the actor is obviously in phenomenal shape now, there were a few accidents when it came to the physically burdensome training.
Article continues below advertisement
"Reacher's a heavy yoke to wear. He left me a little wounded. I broke a joint, my AC joint in the shoulder. I had surgery when we wrapped … [and] I tore an oblique in a fight on set. It was rough, but I got through it and I feel better than ever now. Hopefully, we can do many more. I'll put those scars behind me," Alan stated, clearly optimistic. He doesn't seem like the complaining type.
Where have we seen Alan Ritchson before?
Prior to Reacher, Alan Ritchson has nabbed roles in series like HBO Max's sci-fi showTitans and Spike's (a channel that no longer exists) Blue Mountain State. He also appeared in 2016's action film Teenage Mutant Ninja Turtles: Out of the Shadows and 2021's thriller Dark Web: Cicada 3301. It looks like Alan's role in Reacher is his biggest to date.
All eight episodes of Reacher are currently streaming on Amazon Prime.