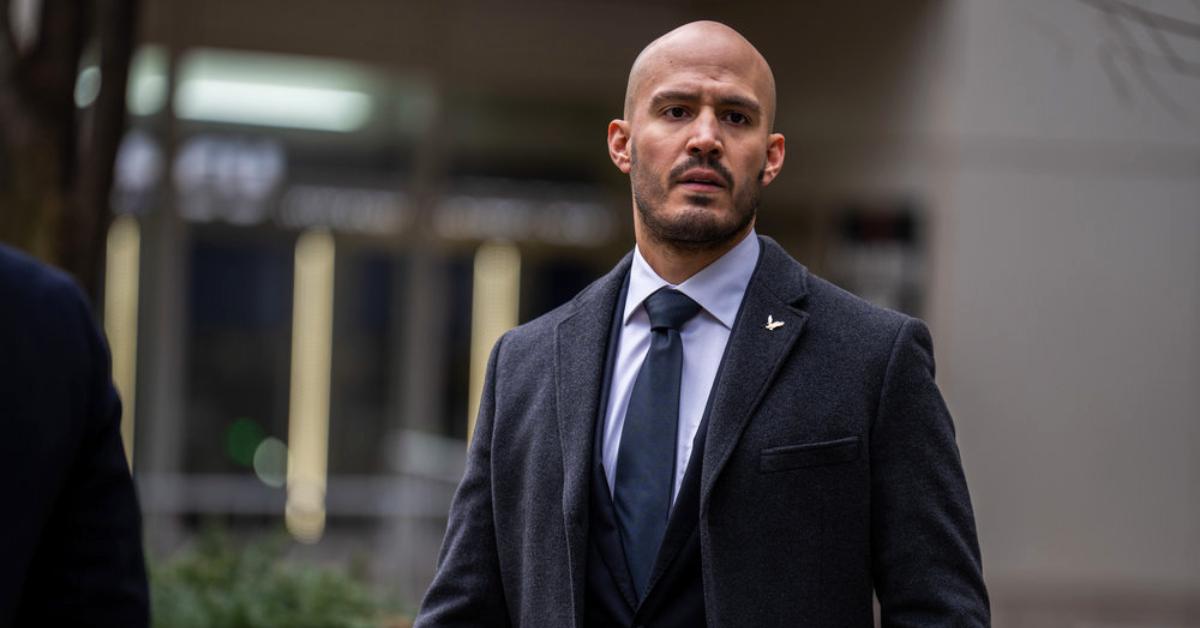 Elliot Stabler Shifts His Focus to Corrupt Cop Jessie Santos in Season 2 of 'Law & Order: Organized Crime'
Elliot Stabler (Chris Meloni) has an axe to grind in Season 2 of Law & Order: Organized Crime. And after a three-week-long hiatus, new episodes are back on our small screens starting April 7.
Earlier in the season, viewers saw the newly widowed detective take down Richard Wheatley, a notorious drug kingpin who has been on Stabler's radar since the series premiere. But now that Dylan McDermott has confirmed his exit from the series, showrunners shift our focus to the new bad guys in town.
Article continues below advertisement
A few corrupt apples can spoil the whole bunch, and that's especially true for the secret society of criminal cops who take center stage in the latter half of Season 2. Included in the gang is officer Jessie Santos. So, who is the Law & Order: Organized Crime newcomer? Read on for details.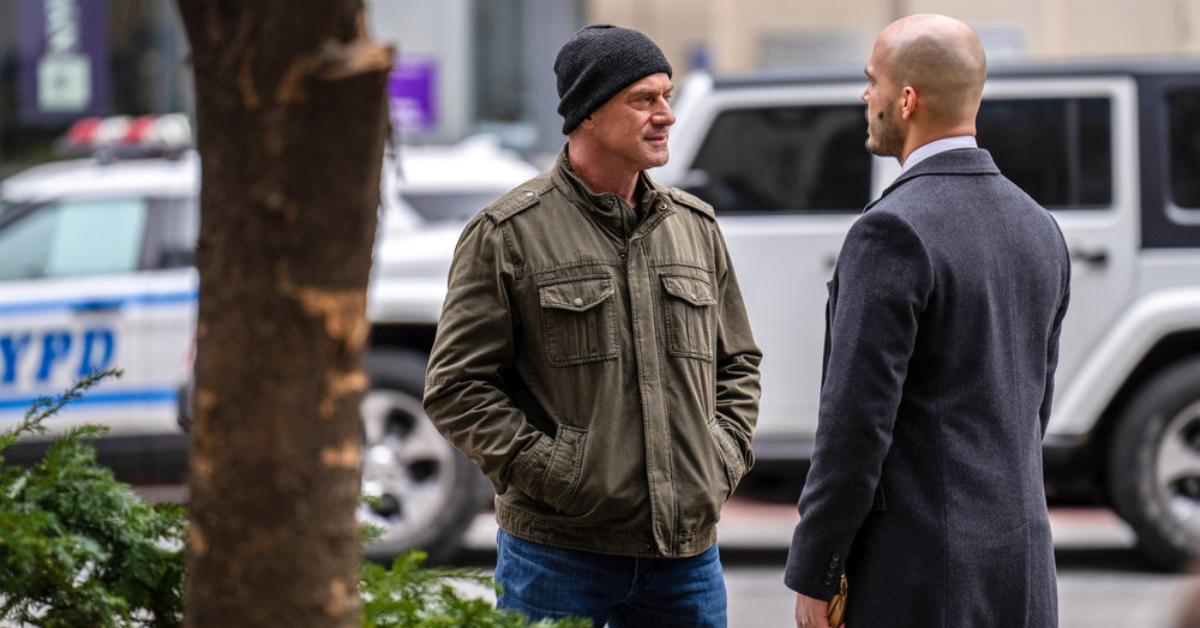 Article continues below advertisement
Who is Jessie Santos on 'Law & Order: Organized Crime'?
Sebastian made his Law & Order debut on the March 10 episode, "Takeover." In the episode, Stabler gets the drop on a conspiracy after he reconnects with his old friend, fellow detective Frank Donnelly (Denis Leary). It isn't until later that Stabler learns that Frank is up to no good.
Frank and his crew of corrupt cops — affectionately known as the Brotherhood — have taken bribes from the Marcy Killers, a local gang. Now, it's up to Stabler to uncover their criminal activity, and to do so, he'll have to befriend them.
A peek into the April 7 episode, "Can't Knock the Hustle," tease that one Brotherhood member — namely, Jessie — will take center stage. The synopsis for the episode reads, "A new ADA on the case urges the task force to flip a member of the Brotherhood to get the evidence they need."
Article continues below advertisement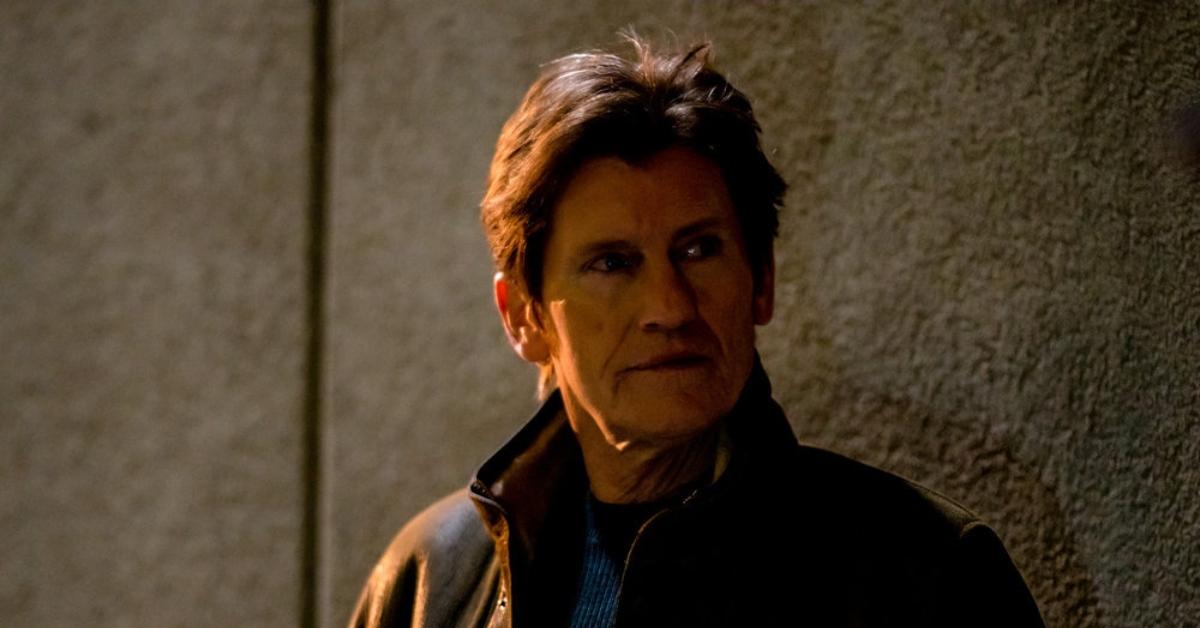 Teasers hint that more trouble is on the horizon as the Marcy Killers' gang leader, Preston Webb (Mykelti Williamson) has just been robbed (presumably by a member of the Brotherhood). The description for the April 14 episode of Organized Crime teases that "the task force makes a critical arrest in the case against the Brotherhood."
It seems that a civil war between two gangs is inevitable and it's unclear where Jessie stands. But for now, here's what we know about the actor who plays the dirty cop.
Article continues below advertisement
'Law & Order: Organized Crime's Jessie Santos is played by Sebastian Arroyo.
Born in El Salvador, Sebastian studied at Penn State University. After earning his bachelor's degree in drama, he enrolled in a four-year program and got his MFA in acting at Julliard. On LinkedIn, Sebastian describes himself as a screenwriter and songwriter, as well as an acting, audition, language, and vocal coach.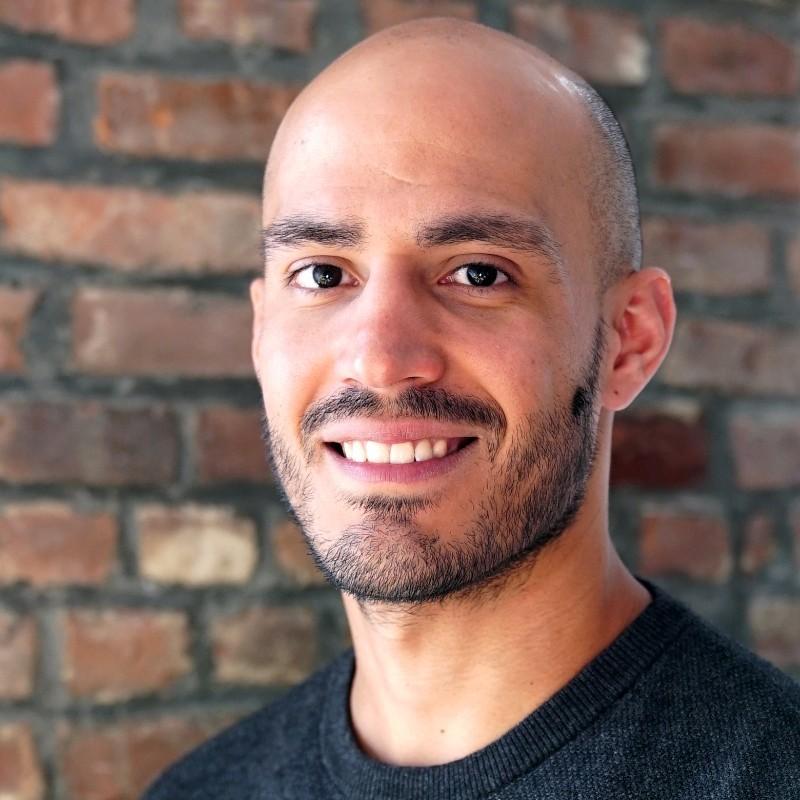 His business, Sebastian Arroyo Coaching, offers services that cater to entertainers and business professionals alike. He operates in New York City, but he also offers virtual coaching.
Unlike his Organized Crime co-stars, Sebastian is new to the small screen. However, he's got plenty of experience in theater.
Aside from his role as Jessie on Organized Crime, Sebastian is also listed as a cast member in Down Low, a 2022 unreleased film starring Judith Light.
You can watch new episodes of Law & Order: Organized Crime on Thursdays at 10 p.m. EST on NBC.