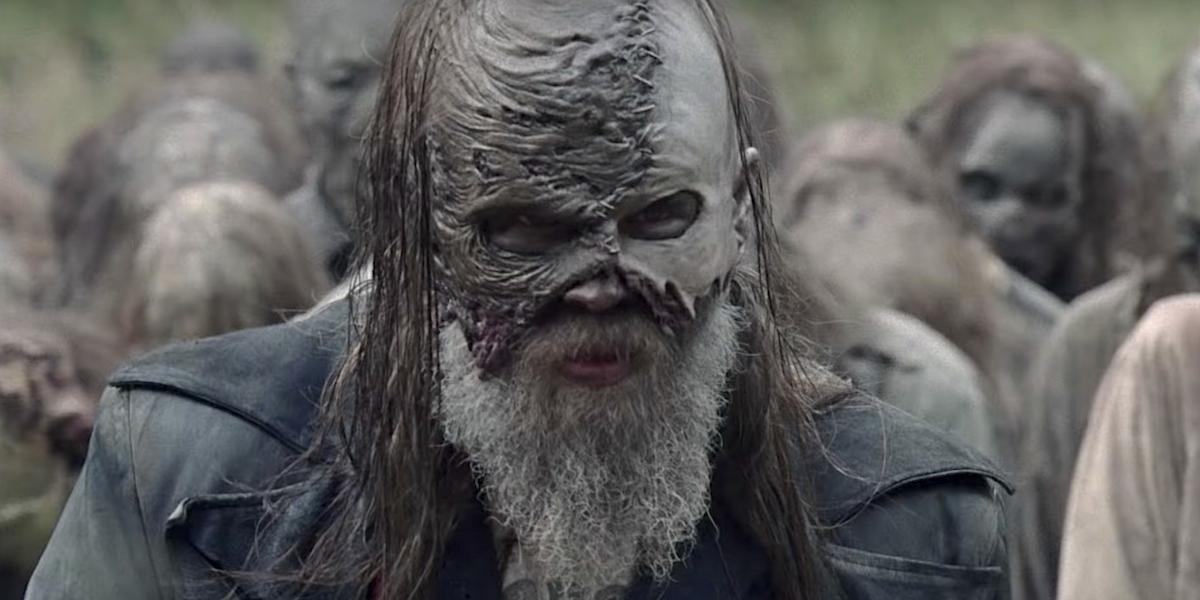 The Real Reason Why Beta Never Took off His Mask on 'The Walking Dead'
Who was Beta supposed to be in 'The Walking Dead'? Season 10 of the AMC series revealed Beta's identity before the apocalypse. What to know!
[Warning: Major spoilers ahead]
The Season 10 villain finally met his end in The Walking Dead. Following the death of his lover Alpha (Samantha Morton), new Whisperer leader Beta (Ryan Hurst) was out for revenge and looking to take down the Alexandrians, especially Negan (Jeffrey Dean Morgan) and Daryl (Norman Reedus).
Article continues below advertisement
But, in a shocking attack, Negan draws Beta's focus, which gives Daryl the perfect opportunity to take down the hulking killer. And, he goes... quietly. After the Whisperer is stabbed in the eyes, a horde of zombies rip him apart, yet he doesn't scream.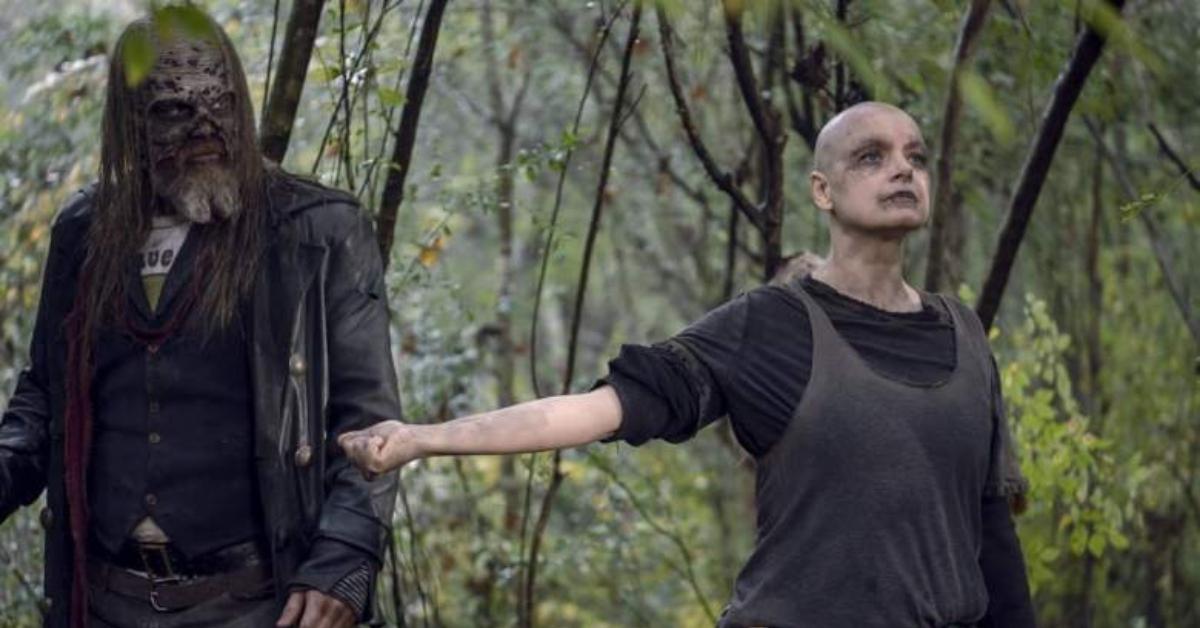 Article continues below advertisement
"Being a fan of the show, we've seen so many deaths where there's people screaming and ripped apart. ...I wanted to see somebody have a slow, peaceful tearing apart, and it felt very organic to throw that out there," Ryan Hurst told Entertainment Weekly. Adding, "So after he gets stabbed in the face is after that, him just being slowly welcoming, very peacefully welcoming death was very, very sweet."
Much to fans' delight, viewers also learned more about Beta's past before his death.
So, who was Beta supposed to be in 'The Walking Dead'?
If you're a fan of the series, you are aware that, unlike many of his fellow Whisperers, Beta never removed his zombie-flesh mask because he didn't want people to know his real identity. During the episode titled "Look At the Flowers," it was revealed that before the apocalypse, Beta was a famous country music singer. In fact, he was a well-known celebrity who performed under the name Half Moon.
Article continues below advertisement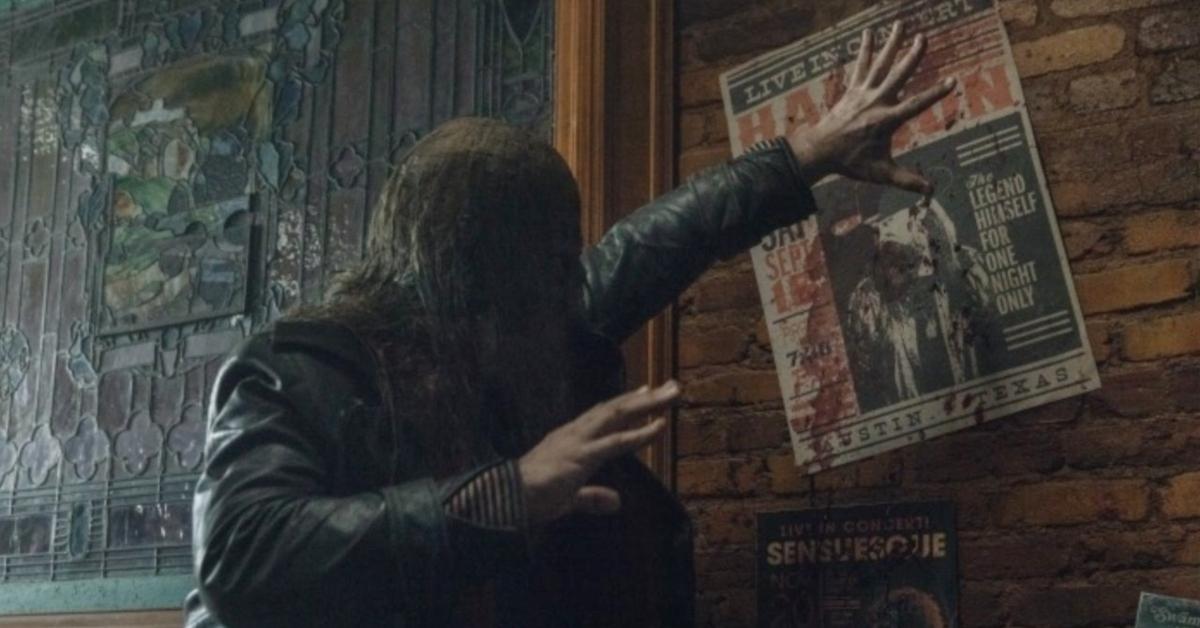 Following the zombie outbreak, Beta went crazy and joined Alpha.
Though Beta's identity was mainly kept a secret, eagle-eyed fans noticed a few clues regarding his past. In the spinoff series Fear the Walking Dead, an album cover featuring Half Moon's face was quickly shown before it was destroyed by a group of Walkers.
Article continues below advertisement
When Beta finally meets his end in Season 10, Negan tells Daryl, "S--t. You know who that a--hole was?" Daryl remarks, "Yeah. Nobody."
While Beta's origin story was a departure from the comics, the writers still incorporated the villain's A-list background. In the comics, Beta is recognized as a famous basketball player.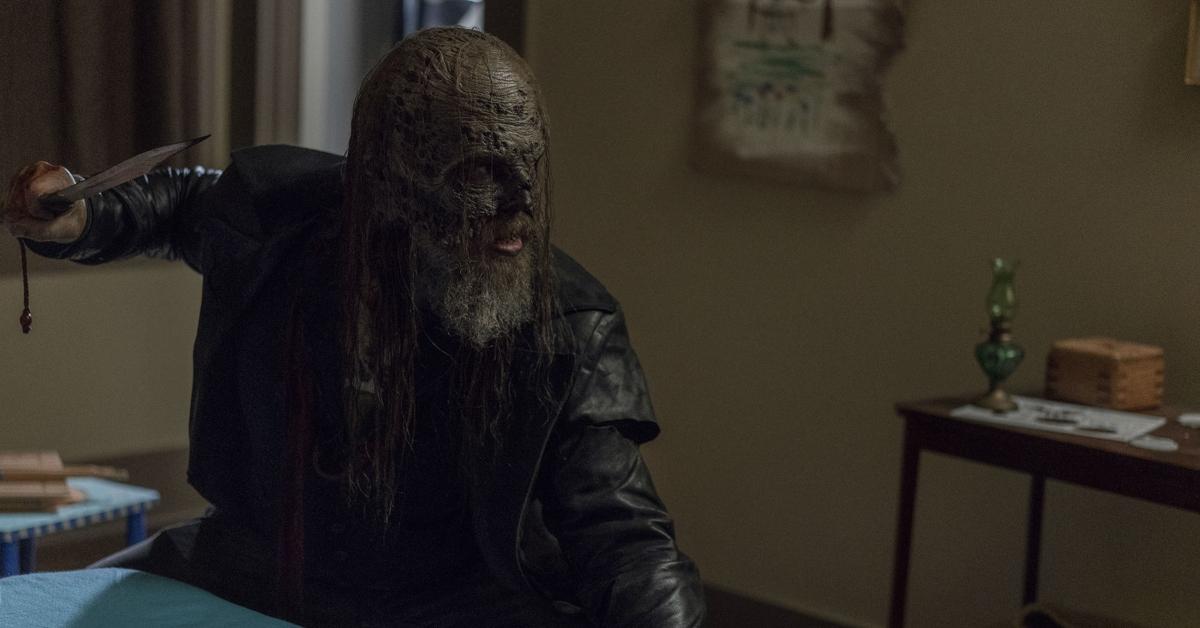 Article continues below advertisement
Twitter reacts to Beta's death on 'The Walking Dead.'
Fans of the post-apocalyptic series know that no character is safe, especially the show's villains. So, we were not surprised to watch Beta finally meet his demise. But, how he was killed was definitely a departure from other deaths.
"I really thought the walking dead was gonna chicken out and keep beta alive until next season but that was good," one fan tweeted.
Another individual wrote, "The only shot of The Walking Dead that truly filled me with fear. The only villain in 10 seasons to actually scare me. An incredible, imaginative backstory and unstoppable, badass villain. Thank you for Beta."
While this viewer commented, "I actually kinda like how beta died cuz that's what suits him best; he was literally obsessed with the idea of being one with the herd, so he got what he deserved and accepted it like the true psychopath he was."
The final six episodes of The Walking Dead Season 10 will air in 2021.