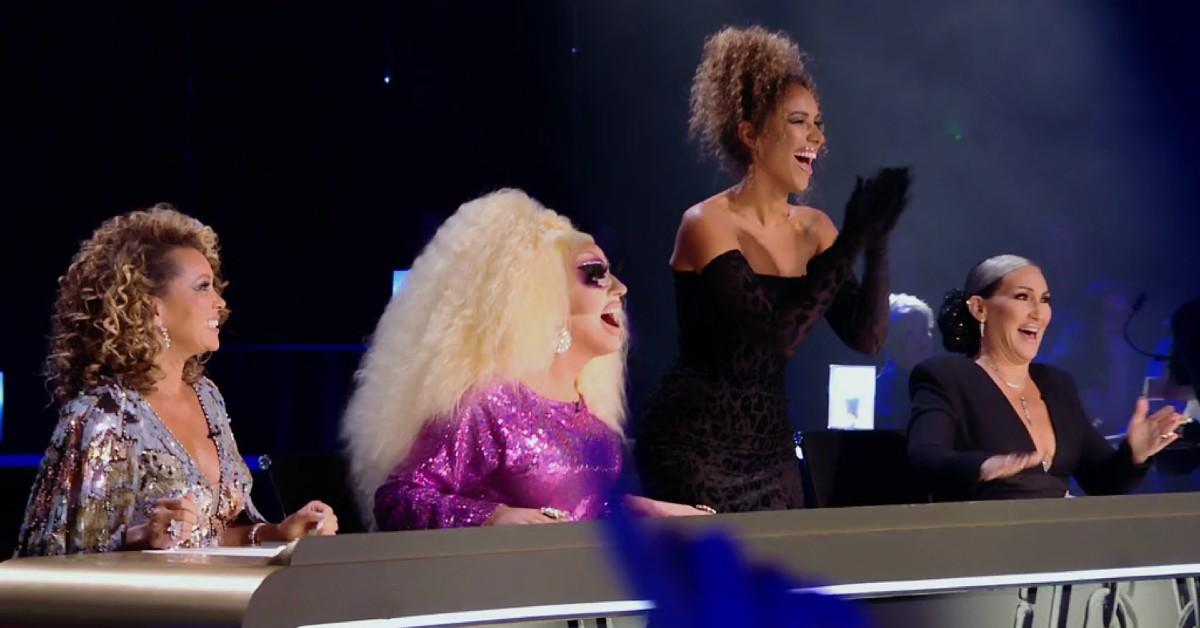 Which Contestant Was Eliminated on 'Queen of the Universe'? There's Often More Than One Sent Packing
While Paramount Plus's Queen of the Universe was perhaps an ambitious endeavor — it collides separate sectors of the reality competition subgenre — drag fans and music buffs alike can find entertainment galore in the drag queen singing competition. There's no Lip Sync for Your Life here! Emitting strong vocals and exuding an intoxicating stage presence is the only way a contestant will take home a sickening quarter of a million dollars.
Article continues below advertisement
Created by the world's most famous drag queen, RuPaul Charles, Queen of the Universe started with a total of 14 talented singing drag queens from 10 countries around the globe. But with an ever-changing elimination process (which has RuPaul's name written all over it), the headcount of 14 contestants dropped down to just six within the first four episodes.
At the very end of Episode 3, RuPaul's Drag Race All Stars Season 3 winner, Trixie Mattel, a judge on the pop diva panel, was about to announce the newly eliminated contestant. But in a dramatic edge-of-your-seat moment, we were left with a "To be continued..." written in giant white letters across the screen. So, who was the eliminated queen? Were any more contestants eliminated in Episode 4? We're here to spill the piping-hot tea.
Article continues below advertisement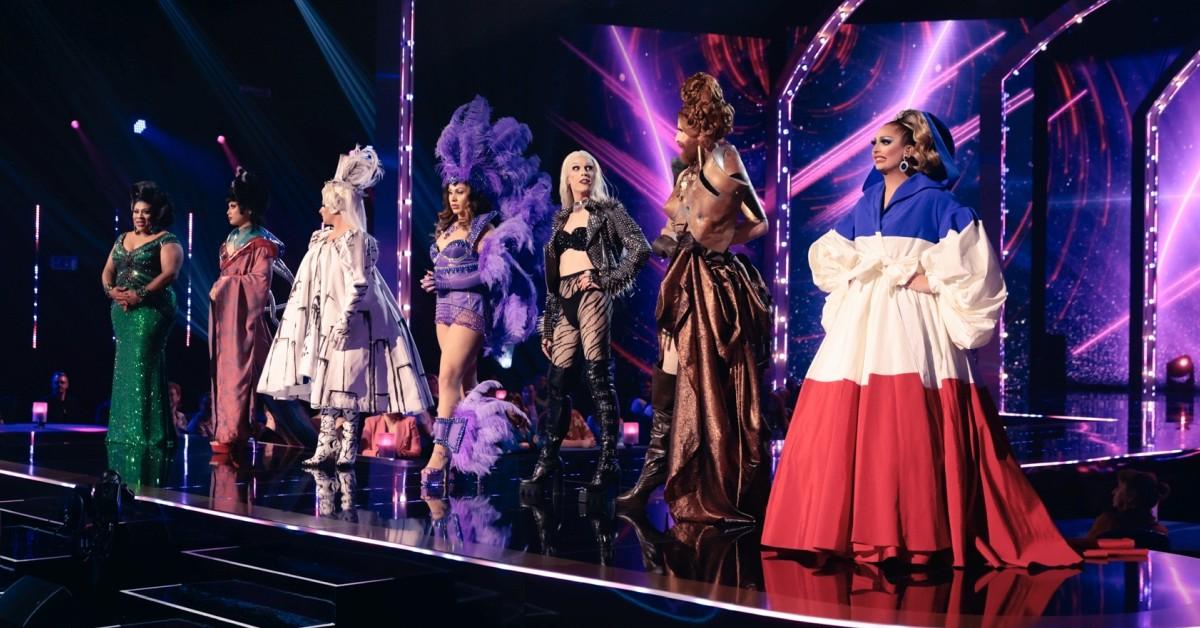 Who was eliminated on 'Queen of the Universe' Episode 3?
In Episode 3, the live studio audience voted Canada's Matante Alex, France's Leona Winter, and Mexico's Regina Voce as the Bottom Three queens. From there, the (exquisitely curated) pop diva judging panel — Michelle Visage, Trixie Mattel, Vanessa Williams, and Leona Lewis — made their choice concerning who deserves to go home.
At the start of Episode 4, it's revealed that Matante Alex — who previously performed a lackluster, one-note version of Dolly Parton's 1980 hit "9 to 5" — got the ax.
Article continues below advertisement
Who was eliminated on 'Queen of the Universe' Episode 4?
In Episode 4, the eight remaining queens are challenged to perform in pairs for Queen of the Universe's first Duets Night. But the gags don't end there as the duos are also tasked with writing their own lyrics alongside accomplished singer and composer Leland. Each of the pairs write lyrics, therefore creating a story, based on one of four song titles: "Girl Power," "Damn That Man," "Friends Forever," and "Back Off B--ch."
Article continues below advertisement
In the end, based on the studio audience's votes and the judges' final decision, Australia's Gingzilla (aka the only bearded queen) and Mexico's Regina Voce (who was in the Bottom Three in the preceding episode), were sent packing their wigs after performing their "Girl Power" duet.
"It is a blessing to witness the powerhouses, the heart, the spirit, from all around the world on this stage. Thank you, thank you, thank you," Gingzilla said, after hugging her partner. Regina Voce announced her passionate gratitude in Spanish. "This is Queen of the Universe, so I want my Latinas to hear me!"
Article continues below advertisement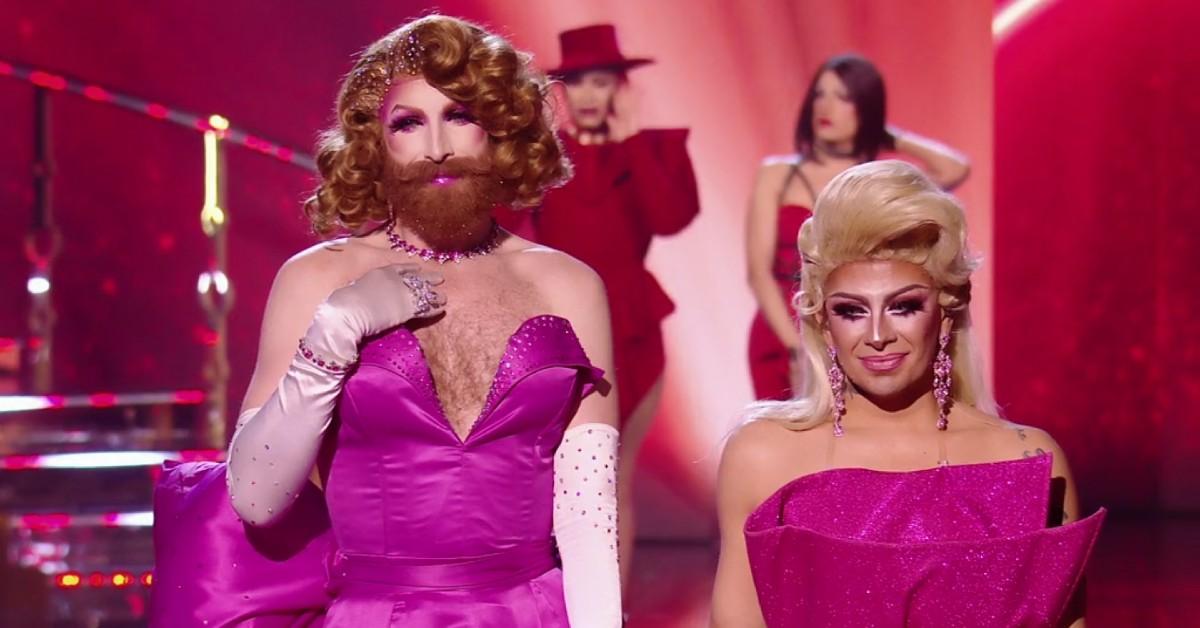 And, of course, the very end of Episode 4 declares that even one more queen will be eliminated. It's now between England's La Voix and France's Leona Winter, who performed "Friends Forever" together.
BUT, to choose between the two talented drag queens, the judges must see them sing solo in a Song for Survival performance. Each of the queens were asked to prepare a song of her own choosing, with La Voix picking "Don't Rain on My Parade" — Barbra Streisand's version being most popular — and Leona Winter picking Lady Gaga's "The Edge of Glory."
As for who will be sent home, Leona Lewis will announce the chosen queen at the beginning of Episode 5. It's all so frustrating! We'll be lip syncing Barbra and Gaga's discographies until then.
New episodes of Queen of the Universe air Thursdays on Paramount Plus.