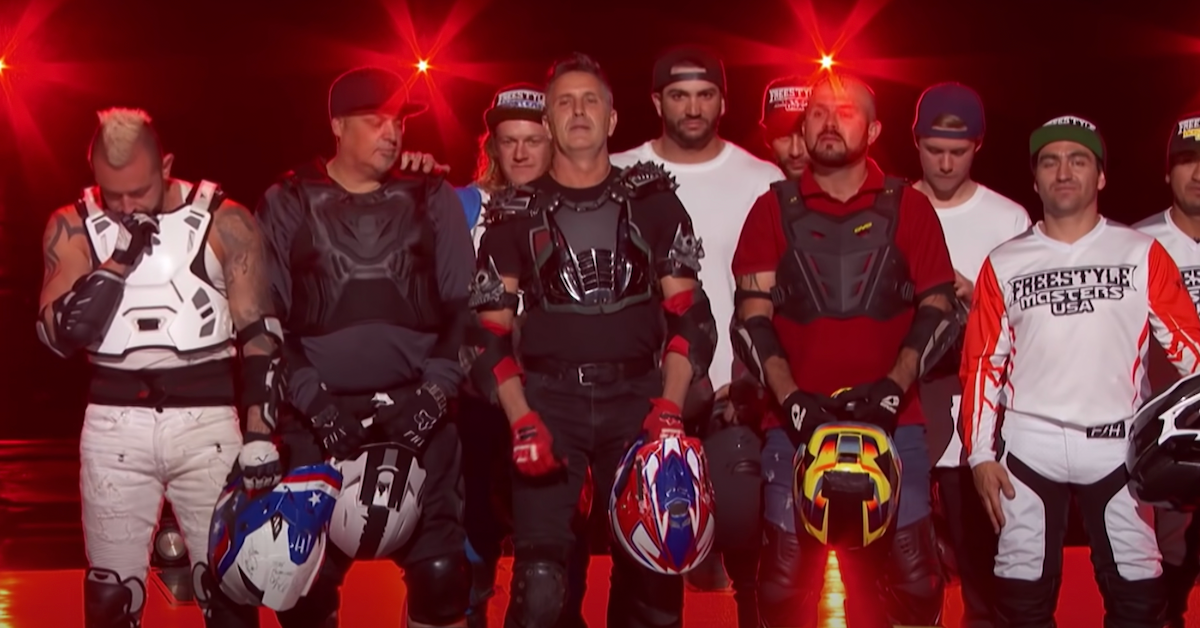 Who Won 'America's Got Talent: Extreme'? Simon Cowell Said the Performance Was an 11
On March 14, 2022, the inaugural season of America's Got Talent: Extreme came to an end and a first-ever winner was announced. But who won AGT: Extreme, anyway? Keep reading to learn more about the finalists, who won, and whether or not there will be a Season 2.
Article continues below advertisement
Who were the finalists on Season 1 of 'AGT: Extreme'?
AGT: Extreme finalists were Alfredo Silva's Cage Riders and Aaron Wheelz. If you remember, Alfredo Silva's Cage Riders received host Terry Crews' Golden Buzzer earlier in the season — and as it turned out, they made it all the way to the final round. Meanwhile, Aaron Wheelz is a wheelchair daredevil who previously nailed a front flip for his audition, earning Nikki Bella's Golden Buzzer.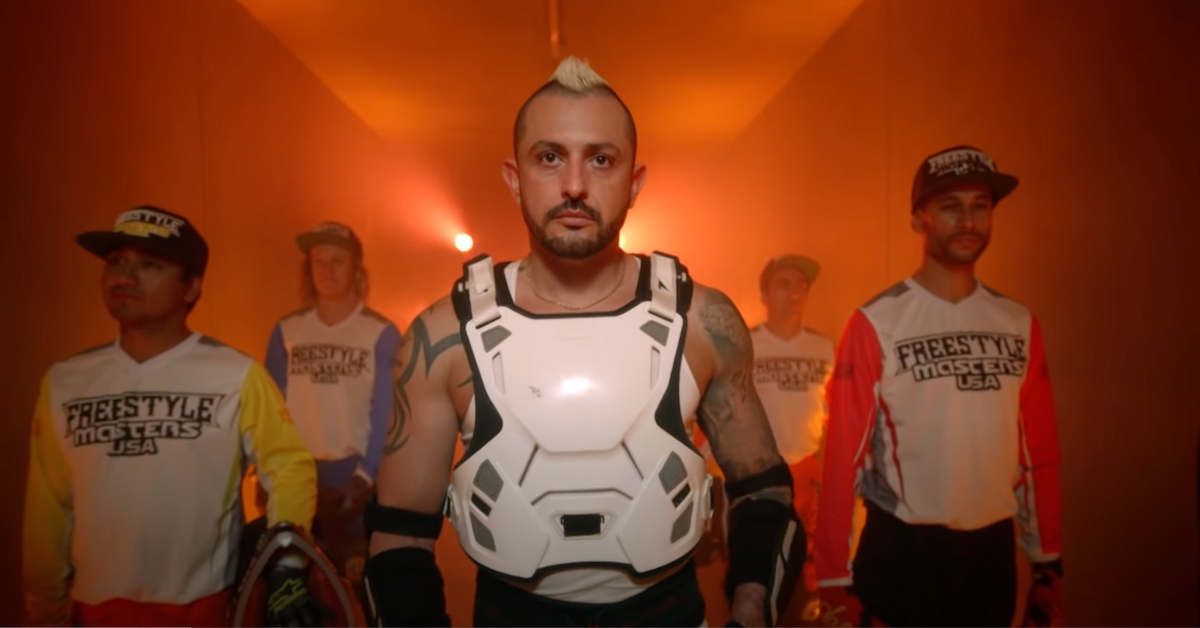 Article continues below advertisement
"I was born into this life. I'm a sixth-generation circus performer and I was raised watching my father and grandfather perform crazy stunts together," Alfredo said ahead of the group's final performance. "But growing up in the circus, it was not easy. There was a lot of bullying, a lot of mean people that tried to fight us, they tried to put fire on the tent. They just see us like animals. But my family taught me to never give up."
In order to make their act even more over the top for the finale, they added a fourth person in the "Cage of Death" and had even more guys on motorcycles performing stunts. It's safe to say this strategy was a winning one. Watch the jaw-dropping show in the video, below.
Article continues below advertisement
"Every single person in there was doing something that was pushing the limits," judge Travis Pastrana said. "It's rare that I see something that's so in my wheelhouse. I was on the edge of my seat."
Nikki Bella declared, "That was fire. Oh my gosh, so epic."
Meanwhile, Simon Cowell said, "In my opinion, your audition was a 10. Tonight, you went to 11."
Article continues below advertisement
For his final act, Aaron attempted a backflip. And although he didn't end up nailing it the way he wanted to, the daredevil still left the competition with the respect of the judges and audience members.
"You are a true inspiration, man," Travis told him. "I mean, you have inspired so many kids to never give up, never quit. I'm excited and proud to have watched your effort today."
Nikki echoed this statement, saying, "I am so proud that you were my Golden Buzzer because you are what this show is about."
Simon summed up the experience perfectly, telling him: "The first time you went down, it went wrong, and then you got back up on that tower and you did it a second time. But I could tell how much this meant to you. And then the same thing happened."
He added, "Afterward, you looked to us as if to say, 'It didn't go right, so I haven't done well enough.' Well, that's complete bullsh-t. It was brilliant. What you did was truly, truly incredible."
See for yourself!
Article continues below advertisement
Who Won 'America's Got Talent: Extreme'?
Ultimately, it was Alfredo Silva's Cage Riders who were crowned as the winners of AGT: Extreme. They walked away with enough "super fans" votes to beat out Aaron Wheelz — taking the title of champion and the $500,000 prize.
"Alfredo has developed all of his skills into superpowers! The master of knives, whips, crossbows, now motorcycles in cages of death!" Terry told People. "His finale has to be one of the greatest all-time extreme performances the world has ever seen — EVER. He deserves this!"
Article continues below advertisement
Will there be a Season 2 of 'AGT: Extreme'?
AGT: Extreme has not yet been renewed for a Season 2 at this point. But don't lose hope, fans; there's still plenty of time for NBC to make an announcement about the spinoff's future.
What we do know is that another regular season of AGT is just around the corner. A premiere date for Season 17 of America's Got Talent has not yet been announced, however we're predicting a late May or early June 2022 kickoff.