Woman Blasts Whole Foods After Lunch Costs $22 — "How Do People Survive in America These Days"
A Whole Foods customer called out the popular grocery store for being way too expensive, highlighting a lunch they spent $22 on.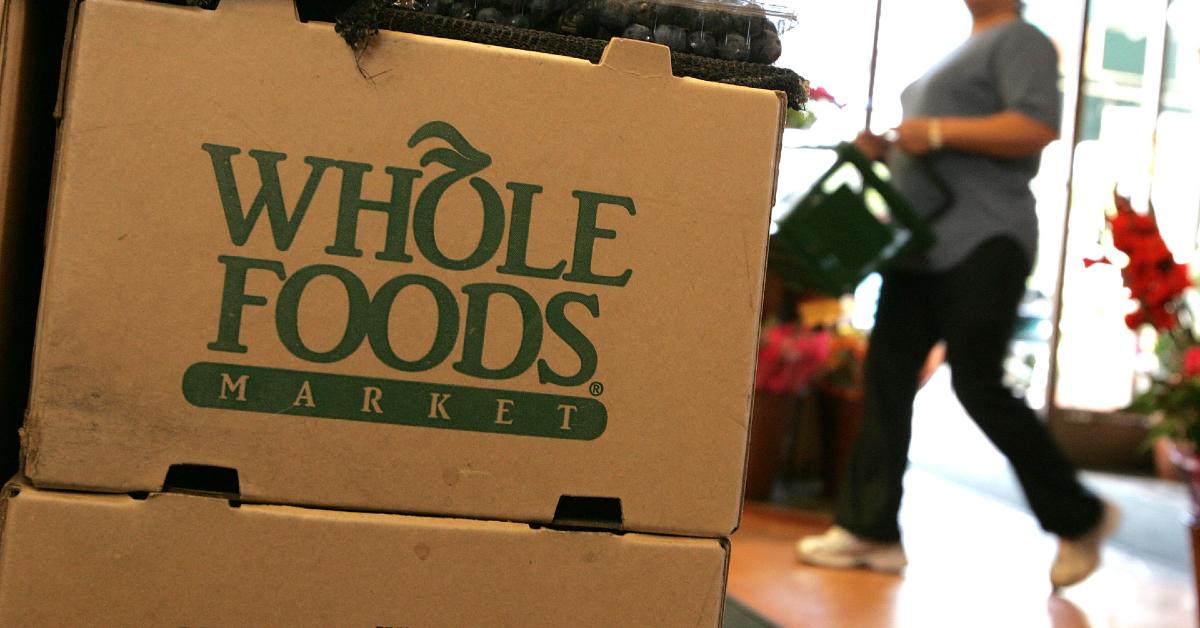 "Whole Foods, more like WHOLE PAYCHECK." You've probably heard folks criticize the supermarket chain for its enormous price tags. On average, the chain's prices are 10–20 percent higher than competing franchises, according to The Grocery Store Guy
Article continues below advertisement
Brand devotees would argue, however, that many of the store's exclusive items are well worth the price and cannot be found anywhere else. If you're a fan of the store's baked goods department or prepared foods selection, you'd probably admit some items on offer there will make you think more about your belly and less about your bank account.
A TikToker by the name of Vanessa, who posts under the handle @wanderonwards, doesn't appear to be one of those Whole Foods die-hards, though.
She recently went viral for calling out a recent visit to the story where she spent $22 for some veggies, two pieces of chicken, a soda, and some watermelon.
Article continues below advertisement
In a 6-second clip, she shows a plastic container of food on an automated checkout system with a scale and a text overlay that reads: "How does anyone survive in America?? This is $22.60 for a box of vegetables & 2 chicken pieces."
Article continues below advertisement

The checkout screen indicates that the container of food cost $17.67, with the other items rounding out the total. Her TikTok sparked a variety of responses.
Article continues below advertisement

Some folks sympathized with Vanessa's meal plight, stating that they can't believe the prices at Whole Foods and other supermarkets either. However, others said it comes with the territory when you purchase prepared meals, especially from a notoriously expensive chain like Whole Foods.
Article continues below advertisement

"By making it at home for 6 dollars," a TikToker sarcastically suggested.
"At Whole Foods an apple is about $3," joked another.
One customer quipped: "First mistake was shopping at Whole Foods," to which Vanessa replied she "thought it would be cheaper than eating out."
Article continues below advertisement

Most people agreed that the high prices aren't a closely held secret.
"Now who told you Whole Foods was affordable?"
"I love Whole Foods, but not their prices."
"You're at Whole Foods…not exactly known for being a discount store"
Article continues below advertisement

According to Clark.com, the most affordable grocery stores that have locations across the country are Aldi, Market Basket, WinCo, Grocery Outlet, and Save A Lot. It's important to note that specific brands aren't always available at these grocery stores. For instance, Aldi carries their own items, with specific aisles dedicated to more commercially available brands.
Article continues below advertisement

That doesn't mean that Aldi doesn't have similar offerings and you won't be able to get your staples. But if you buy, let's say, plain Greek yogurt by the tub, don't expect to find Fage there year-round. You will be able to get Friendly Farms whenever you want, though.
Article continues below advertisement

What do you think of Vanessa's TikTok? Have you too been hit by sticker shock while shopping at Whole Foods? Or do you expect to pay a lot of money just knowing the very nature of the franchise's pricing structure? Or do you think it's well worth whatever it is they're charging?