The Real Reason American Girl Dolls Cost More Than Raising an Actual Child
American Girl is known for its line of signature dolls like Molly, Kit, Samantha, etc. and exorbitant prices. Here's why the doll are so expensive.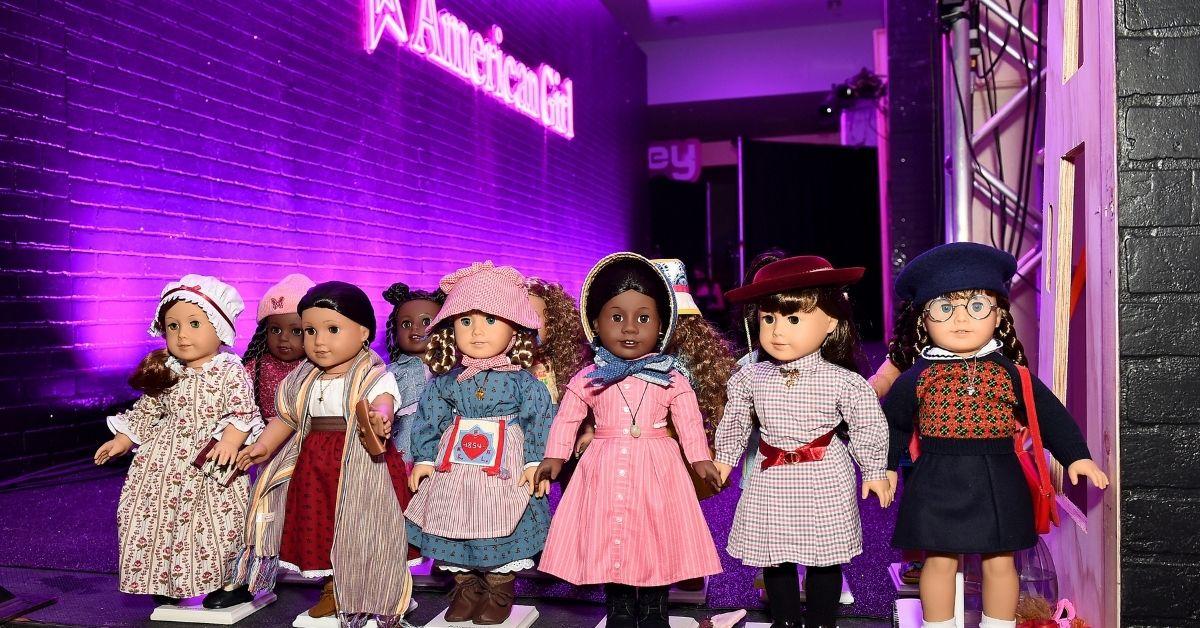 When I think of American Girl Dolls, I think of being told no at Christmas. My parents would complain that the dolls were far too expensive — reasoning I thought I understood at the time, but didn't actually understand until I became financially independent and saw that a sledding outfit for an 18-inch inanimate doll, who can't sled and probably shouldn't go anywhere near snow, costs $48.
Article continues below advertisement
Fortunately, my parents did end up gifting me Samantha, whom I still have almost 20 years later. She has one outfit, zero accessories, and has never had a tea party at the American Girl Flagship store in New York City. But it's totally fine because I would feel even worse if they spent any more of their hard earned dollars on her.
That being said, it's time to answer the age-old question that we've all been wondering: Why are American Girl Dolls so expensive? Keep scrolling to find out.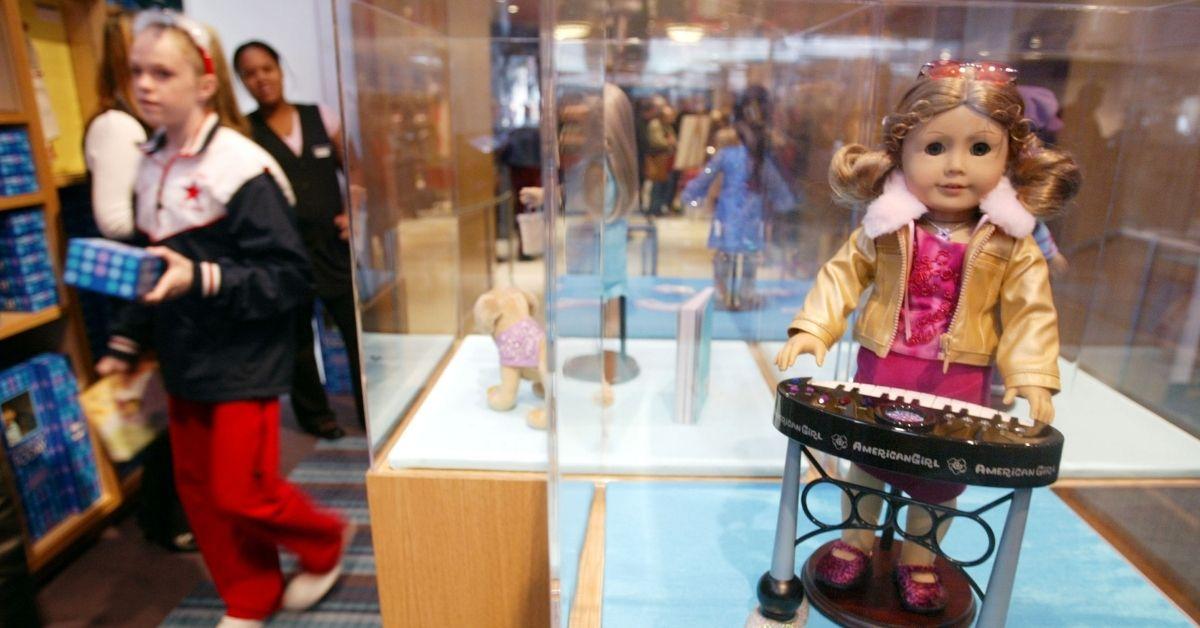 Article continues below advertisement
Why are American Girl Dolls so expensive?
Generally speaking, the average American Girl doll costs at least $100. While you can snag a Baby Bitty Doll for less, as a former child, I can promise you that any kid pining for an American Girl Doll wants the real thing — not some hairless baby.
Luckily, Little Ninja Parenting, a parenting site run by Mathew Booe and Jackie Booe, has some answers as to why Kit, Addy, Josefina, Molly, Felicity, and the rest of the crew don't come cheap. The first reason? They're very, very high-quality dolls.
Article continues below advertisement
OK, that sounds like a silly answer, but get this: "The American Girl company creates their dolls using traditional practices no longer used by many dollmaking companies. Because of this, it takes a lot longer to build a doll and prepare it for sale." It is estimated that it can three to five years to complete the design process for just one doll from start to finish.
Three to five years? That's pretty wild considering human babies only need nine months to fully develop.
Article continues below advertisement
American Girl Dolls also have extremely realistic human-like characteristics.
Now if you're wondering why it takes up to half a decade to assemble just one doll, it's all in the details. American Girl strives to give each doll human-like characteristics.
To make the hair look realistic, a custom wig is crafted for each doll — rather than the standard modern-day practice of creating rooted hair from the head. Because each doll dons a permanently intact wig, it makes it much easier to style and wash. Yes, American Girl Dolls' hair can be washed.
Furthermore, the eyes and eyelids are hand-painted on each doll. The eyelashes, which are created separately and hand-curled, are then attached to the eyes.
When it comes to the skin, American Girl tries to make it very realistic. Besides offering a variety of tones, the skin is also meant to feel human-like. Also, get this: Each doll's face is not exactly symmetrical, to reflect the lack of symmetry in the human face.
Article continues below advertisement
American Girl Dolls are extremely customizable.
Because the dolls have such realistic features, it enables children to change them up frequently and treat them like real people.
The accessories and options available to customize these dolls are endless. Could Samantha use a new hairdo? Sure. Should Kirsten become a cheerleader? Perhaps! The uniform is $34.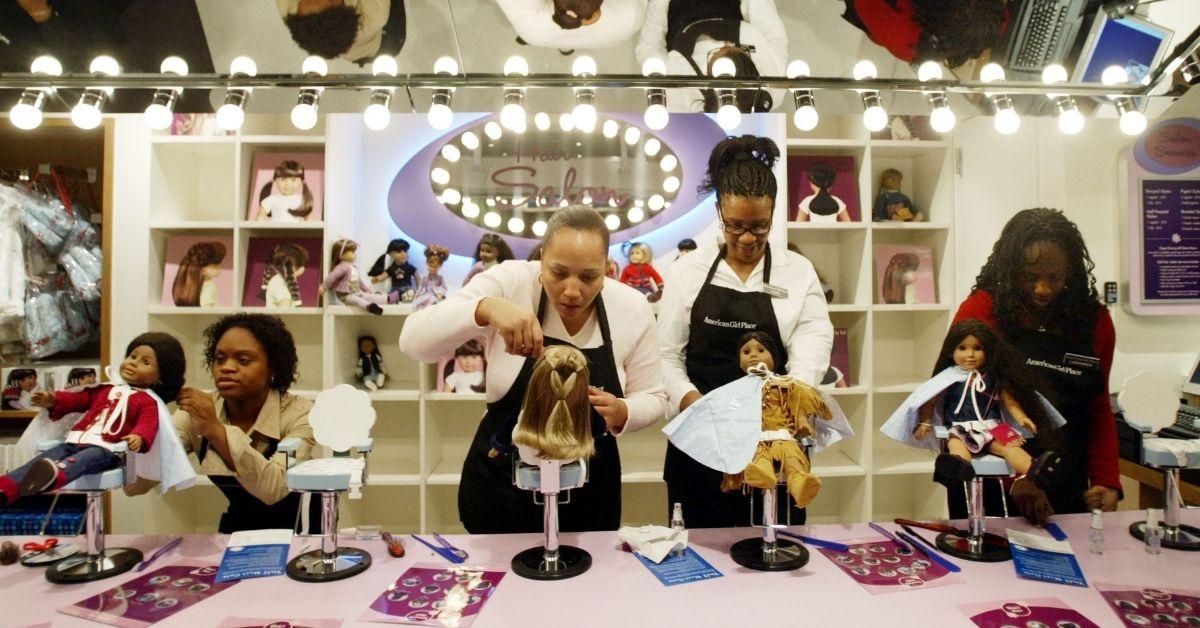 Article continues below advertisement
As children grow up and develop new interests, they may want their dolls to follow suit. Not to mention, some children may want their doll to mirror them. For children with hearing aids, American Girl offers a tiny hearing aid for dolls. Dolls' ears can also be pierced.
Dolls can also be made to resemble famous figures like Paralympic Track and Field Athlete Scout Bassett.
Article continues below advertisement
Here, children will be given many options. They can choose one of five face shapes, as well as a unique skin tone and eye color for their doll. Upon request, eyes can even be of different colors. Features like freckles or braces can also be added on.
Article continues below advertisement
And of course, American Girl profits even more with its furniture playsets and accessories for dolls, its books that feature the dolls as characters, its doll hospital, where dolls can be sent for surgery or wellness treatment, and more.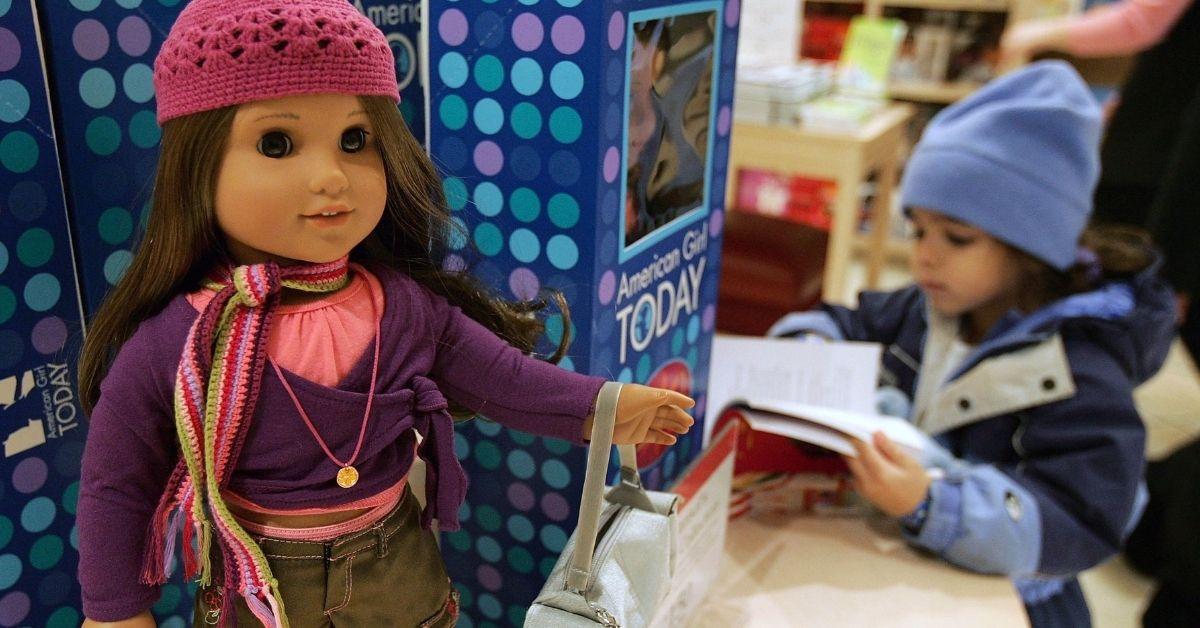 So, there you have it: the real reason for American Girl's exorbitant prices. The nice thing is that over time, older models of the doll can go for big bucks at auction. But if you really want to get into that business, you're probably going to have to drop a lot of green on a limited edition doll ... and then wait a few decades.