Why Big Cat Says He Isn't "Canceled" Just, Being Held Accountable
Barstool's Big Cat was "canceled," but some fans are saying the reason why is completely justified. What do you think?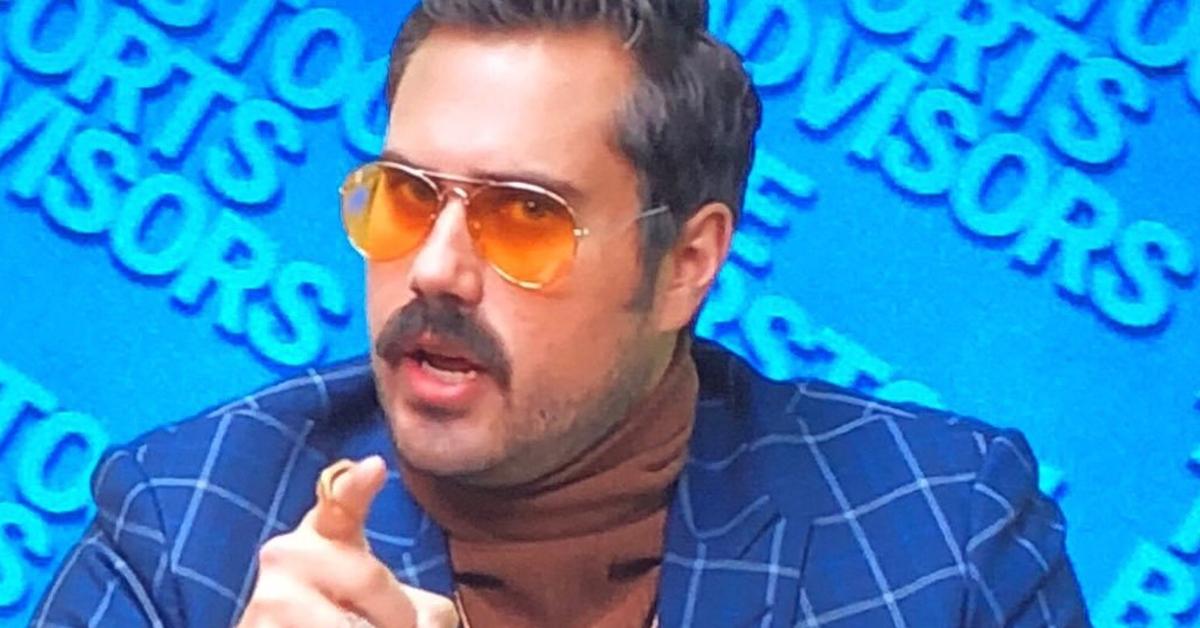 Barstool's contributor Big Cat (Dan Katz) has been a longtime fixture of the sports media network when he nabbed the Pardon My Take podcast with SB Nation's PFT Commenter. Their joint venture was met with immediate success. It clocked in at number 1 on the iTunes podcast charts just three days after its debut. Not too shabby.
Big Cat's personality and opinions are, well, big, and he's a well known sports figure, so why was he "canceled" on social media?
Article continues below advertisement
Why is Big Cat getting "canceled" in the first place?
If you haven't been following the drama on social media, like most folks who are getting criticized on social media these days, some old clips of Big Cat resurfaced in which he made offensive jokes about a coworker in blackface.
David Portnoy, Barstool Sports' co-founder, discussed an instance when a sales employee of theirs, Paul Gulczynski, donned a blackface Halloween costume.
Big Cat said, "You've gotta put them on a leash and have them next to you the whole time," referring to the employee wearing blackface. Kevin Clancy on the show added, "If you do blackface with two Black guys, and they're okay with it, you get a pass. You're allowed to."
The clip in its entirety has been making the rounds on Twitter, where many not only fail to see the humor in the comment but question what Big Cat was thinking by making these jokes.
Article continues below advertisement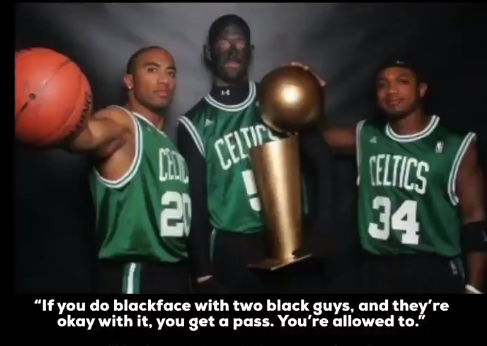 There's even a photo of the costume and... yeah it's really, really bad. Like shoeshine on your face bad. If you wanted to go with a Celtics-themed Halloween costume and you're a white dude... just go as Larry Bird or Danny Ainge, or any number of other legendary white Boston Celtics players. Heck, go as Brian Scalabrine, who is inherently funny because he looks like the younger Pete and Pete brother ate a toxic pituitary gland that also gave him decent pro-bench playing skills.
Article continues below advertisement
After the clip made the rounds on the internet, Big Cat addressed the controversy surrounding his comments and said he wasn't being "canceled," he was just being held accountable for his comments.
He even penned a piece dedicated to the subject where he says he wants to learn from this and to use his platform for good.
Article continues below advertisement
In a follow up post he wrote: "I need to speak up more, I need to use my platform to help people understand issues at a deeper level when I can. I'm not going to tell anyone how to think or what they should do, because again, I'm human and I f*** up and am still trying to figure things out myself."
Article continues below advertisement
There's been a huge divide over the sincerity of Big Cat's post. Some fans say they are still disappointed by Dan's past comments despite his apology and want to know what actionable steps he's taking in order to rectify the situation. Others say they support him regardless.
Article continues below advertisement
What else happened at Barstool that makes people want to cancel it as a result?
Barstool Sports' co-founder has made a career out of combining controversy and sports coverage. After Big Cat's comments came to light, several social media users pointed to old clips of David using the n-word and making other racist statements. He also came under fire for saying Colin Kaepernick looks like Osama Bin Laden.
Article continues below advertisement
"So I'm going to say something that's racist...[Colin looks like[an ISIS guy… Throw a head wrap on this guy, he's a terrorist. He looks like a Bin Laden. That's not racist."
Kevin Clancy also followed up by saying that Colin "is not really that Black...I don't think he speaks for Black people."
Personally, I think a more fair comparison for Colin is Lil Dicky: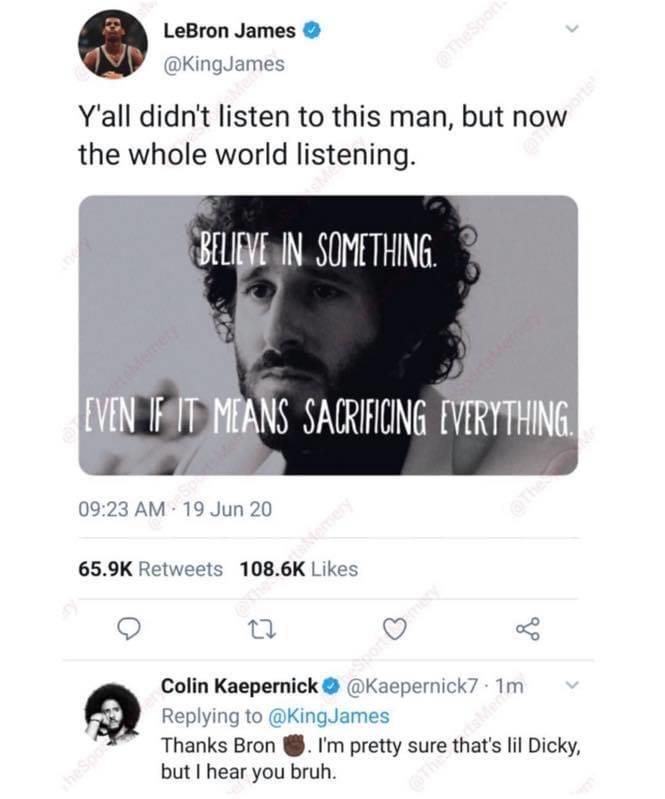 David has come under fire for being "unapologetic" regarding his past usage of racist language, saying he's "Uncancelable."