Did Alex Wagner Leave 'The Circus'? Here's What the Journalist Is Up to Now
Alex Wagner was in the first few episodes of 'The Circus' Season 7, but she wasn't in the mid-season premiere. Why did she leave the political series?
Showtime's series The Circus: Inside the Greatest Political Show on Earth tackles real-life political issues through the eyes of journalists who "go beyond the headlines to examine the politics impacting us all." When it premiered in 2016, hosts Mark Halperin, John Heilemann, and Mark McKinnon discussed the 2016 presidential election and the aftermath of former President Trump's win. The show received a second season and has been on the air ever since.
Article continues below advertisement
In The Circus Season 3, Showtime tapped former CBS News correspondent Alex Wagner to replace Mark Halperin after Showtime's executives fired him amid his 2017 sexual misconduct allegations. Alex joined Mark and John in a dynamic trio that lasted for several years.
Season 7 was the end of Alex's journey on The Circus. Now that she's no longer a part of the series, fans want to know what caused her to leave.
Article continues below advertisement
Why did Alex Wagner leave 'The Circus'?
The Circus Season 7 premiered on Showtime in March 2022. In the first few episodes, Mark, John, Alex, and Jennifer Palmieri (who joined the series in Season 6) were the show's stars. According to The Circus's episode guide, Alex appeared in episodes 1-8, with her last episode apparently being Season 7, Ep. 8, "Tip of the Spear."
Article continues below advertisement
Viewers of The Circus tuned in on Sunday, Sept. 25, for the Season 7 mid-season premiere. However, the opener showed Mark, John, and Jennifer, but no Alex. So, what led to Alex's absence? It seems to be another offer.
Article continues below advertisement
In August 2022, MSNBC hired Alex to take over Rachel Maddow's 9 p.m. news time slot from Tuesday–Friday with her own show called Alex Wagner Tonight. The Washington Post reported that Rachel signed a profitable deal to pursue other passions while keeping her original time slot once a week. Alex confirmed the news in August and said she was excited to return to the network she worked at from 2011 to 2015 with her previous show Now with Alex Wagner.
"MSNBC has given me a lot of support to craft an hour of television that is reflective of my experience as a journalist, my values as a journalist, and my personality," Alex said per the newspaper, "and that's all you can ask for."
Article continues below advertisement
Alex also confirmed on her Instagram account that she wasn't returning to The Circus. In July 2022, she celebrated the show's Emmy nomination for "Best News & Documentary" with a touching post to the show's team.
"Really proud to have been part of this show, this episode," Alex captioned. "Go get 'em, Team @sho_thecircus."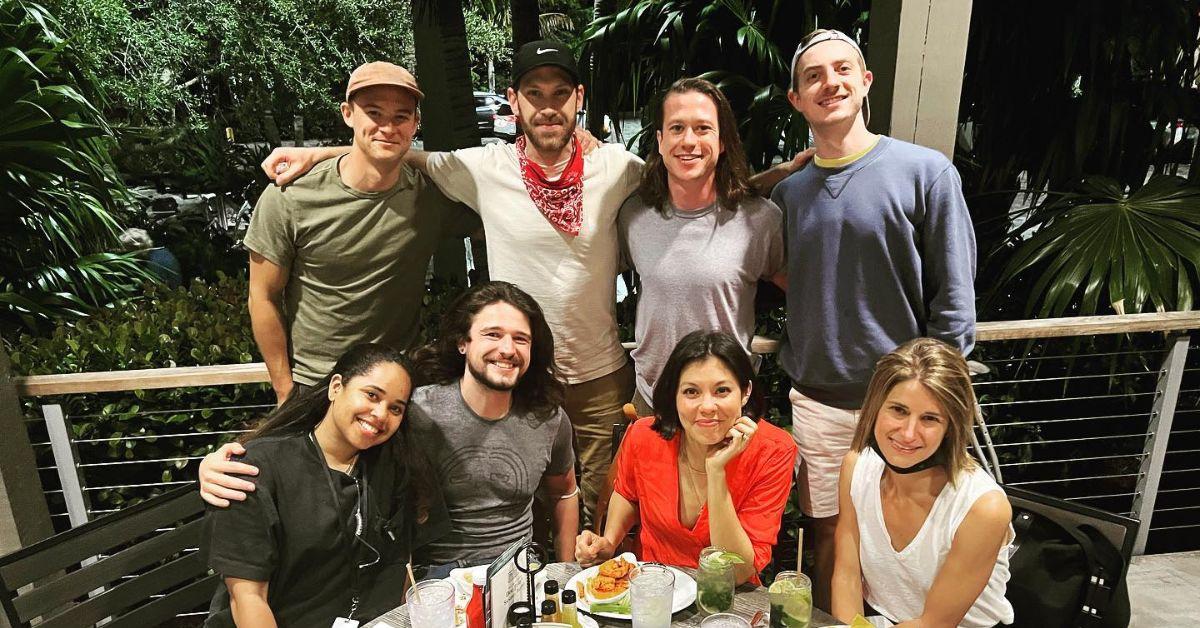 Article continues below advertisement
Mark McKinnon said he isn't surprised that Alex Wagner left 'The Circus.'
Many Circus fans were sad to see Alex leave the show and expressed as much on social media. On her Instagram post about the exit, she received multiple well-wishes from viewers who promised to watch whatever her next project was.
Alex's co-star and The Circus' co-creator Mark McKinnon also expressed his gratitude toward Alex. He admitted to The Washington Post that he saw her time on the show ending prematurely due to her being a "monster talent" who would eventually move on to "bigger and better things."
Article continues below advertisement
"The sort of constant echo chamber of breaking news is now everywhere," Mark said. "In order to kind of break out and break through, I think people will be looking to bend the format, and Alex is well-suited for that."
Article continues below advertisement
Alex's other co-star Jennifer spoke about the exit as well. In August 2022, she explained why she thinks Alex would be a great addition to MSNBC's nightly lineup.
"She's very good at making television," Jennifer told The Cut of Alex. "She knows how to use that medium to tell a compelling story."
While Alex was already an accomplished journalist before The Circus, she credited the series as a source of inspiration for her new platform. However, there's no word on if she will return to the show in some capacity.
And on top of it all, Alex was recently tapped as host of the upcoming reboot of The Mole for Netflix.
Check out new episodes of The Circus Sunday nights on Showtime at 8 p.m. EST, and catch Alex Wagner Tonight on Tuesdays through Thursdays on MSNBC at 9 p.m. EST.